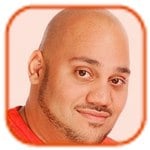 Posted by Andru Edwards Categories: Action, Driving, Features, Fighting, Nintendo, PC, PlayStation 3, PlayStation 4, Sports, Square Enix, Ubisoft, Wii U, Xbox 360, Xbox One,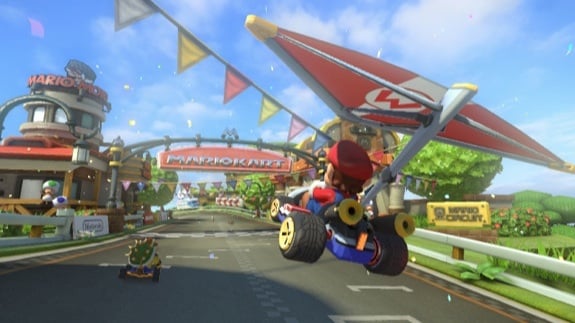 The summer months can bring drought conditions in many areas across the world, but as any hardcore gamer will tell you, the gaming industry suffers the same condition each year. It's even tougher in years like 2014, where two major consoles just launched and early adopters are clamoring for new software for their pricey investments.
While I can't do anything about the lack of new games that are set to drop this summer, I can certainly help you get through it. Over the next two months, right before summer hits, we are going to see a few high profile games released that we think will dull the summer gaming blues. Some are old favorites, while a couple are brand new IP that look to offer unique gaming experiences. Here's my list of the five games to pick up this summer, in order of release date:
Click to continue reading 5 big game releases to get you through the coming summer drought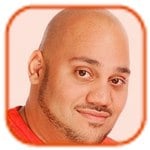 Posted by Andru Edwards Categories: Driving, Nintendo, Release Dates, Wii U,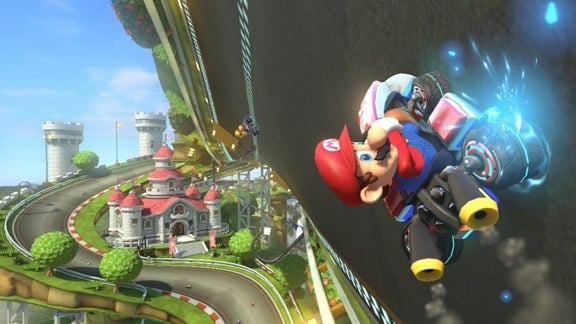 We know, the Wii U has been taking a beating in recent weeks in the press--but Mario Kart 8 is fast approaching, arguably just the second AAA title that will be available for the struggling console (with the first being the magnificent Super Mario 3D World.) While the release date isn't as close as we'd like it to be--we really enjoy throwing those red shells, after all--it's close enough. You'll be able to get your hands on the next home console installment of Mario Kart in May.
That's as solid a date as we've been given from Nintendo President Satoru Iwata, but once we get the exact date, we'll update you guys to let you know when you can get your Mario Kart 8 on. Now, if only Nintendo would finally fix their jumbled online multiplayer...
You can pre-order Mario Kart 8 now.
Click to continue reading Mario Kart 8 races onto Wii U this May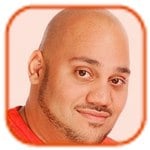 Posted by Andru Edwards Categories: Driving, E3, Nintendo, Wii U,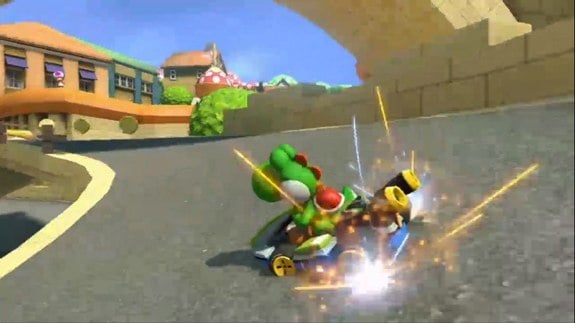 Nintendo has announced that the next verion of Mario Kart is set for a spring 2014 release. Mario Kart 8 will be released on the Wii U, bringing new 3D effects and anti-gravity racing to Nintendo's struggling home console. Expect things like underwater racing, air gliging, motorcycles, and more. Nintendo even says that Miiverse will be deeply integrated into the title. Jump past the break for a look at the official trailer out of E3.
Click to continue reading Mario Kart 8 set for Spring 2014 Wii U release [Video]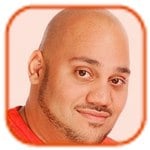 Posted by Andru Edwards Categories: Driving, Nintendo, Nintendo 3DS, Trailers,
Nintendo announced Mario Kart 3DS during its E3 2011 keynote. Nintendo of America President Reggie Fils-Aime took the stage to announce a cluster of upcoming Nintendo 3DS titles aimed at their core audience. Mario Kart 3DS features 3D graphics, and sets itself apart with the ability for gamers to trick out their karts. This one will be available for the 2011 holiday season.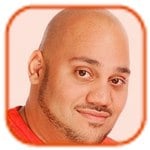 Posted by Andru Edwards Categories: Hardware, Hot Deals, Nintendo, Wii,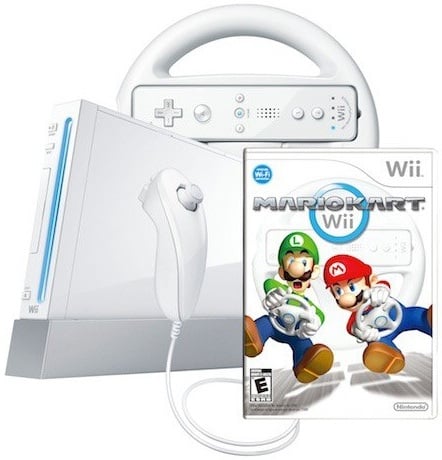 Confirming rumors that emerged in mid-April, Nintendo is officially lowering the retail price of the Wii to $149.99 on May 15, and including a copy of Mario Kart Wii and a black or white steering wheel.
Previously, the Wii console cost $199.99 and came with Wii Sports and Wii Sports Resort. The Mario Kart with Wii Wheel bundle was separately listed at $49.99.
Also on May 15, Nintendo is launching Nintendo Selects, a bundle of four "must-own" Wii games for $19.99. The games are: The Legend of Zelda: Twilight Princess, Animal Crossing: City Folk, Mario Super Sluggers, and Wii Sports.
Click to continue reading Nintendo Wii price slashed to $150, now includes Mario Kart Wii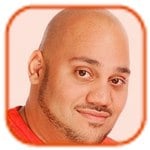 Posted by Andru Edwards Categories: Culture, Driving, Nintendo,
Ever wonder how it might look if Mario grabbed a go cart and started speeding down your local highway? You've gotta check out the YouTube video above, produced by Remi Gaillard. Once he started chucking banana peels, we were rolling. Seriously, take a look, it's worth a laugh.
If you know of any other great video game related videos on YouTube, feel free to link to them in the comments!
[Thanks, Drea!]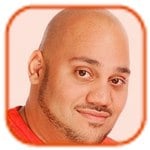 Posted by Andru Edwards Categories: Features, Nintendo, Wii,
Okay, so we've been graced with a copy of Mario Kart Wii a few days early by Nintendo themselves. We've played the game a bit, and will be will be reporting back with our initial thoughts, but for now, we wanted to hit you with an unboxing gallery. We have a bunch of images of the Wii Wheel for you to take a gander at, as well as the box, game disc, and the like. Just a little something to tide you over until Sunday. Go ahead and click on over to our Mario Kart Wii gallery for the images.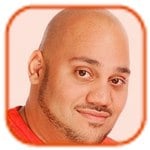 Posted by Andru Edwards Categories: Driving, Nintendo, Trailers, Wii,
The folks over at Wii Nintendo were able to spend some quality time with Mario Kart Wii, and they captured a good two hours of footage for your viewing enjoyment. The footage, embedded above, shows off all 32 courses from the game, so if you want to be completely surprised, you may want to steer clear. The game is played on the 150cc setting in the video, and you are also able to check out some of the menus and all that. Finally, they give their thoughts on the game, as well as the Wii Wheel.
Read More

|
Wii Nintendo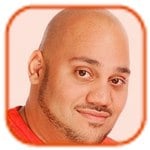 Posted by Andru Edwards Categories: Driving, Hardware, Nintendo, Release Dates, Wii,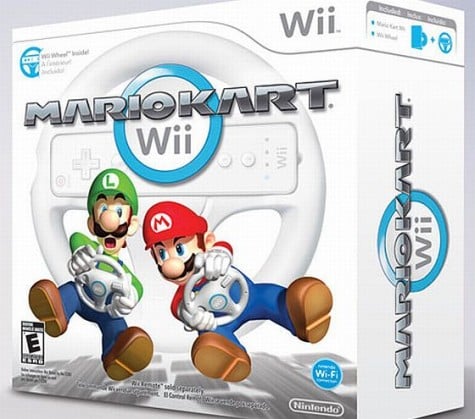 After hitting you with the Japan and European launch dates for Mario Kart Wii, we are happy to bring you the news that the game launches here in North American on April 27th. That's just a mere six weeks away before we can get our hands on all that racing wheel (Wii-l?) goodness. Just a reminder, Mario Kart Wii ships with the Wii Wheel, which is a plastic steering wheel that the Wii Remote can snap right in to, for a more intuitive driving experience.
"Mario Kart Wii transforms one of our most popular franchises into a race that every member of the family can join," said Cammie Dunaway, Nintendo of America's executive vice president of Sales & Marketing. "Driving with the Wii Wheel could not be more natural, and this is one place where speeding is encouraged."
If you prefer not using the add-on, you will be pleased to know that the game works just fine with the Wii Remote all by its lonesome, as well as with the Nunchuk, Classic Controller, and even the Gamecube controller. Similar to Super Smash Bros. Brawl, Nintendo went out of their way to ensure that gamers would be completely comfortable, regardless of their preferred style of play.
Just when we've just gotten into Brawl, we are already awaiting our next Wii game purchase. I mean, 16 new courses, 16 classic courses, 10 battle courses, and motorbikes? Who's with us?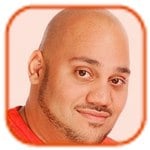 Posted by Andru Edwards Categories: Driving, Hardware, Nintendo, Release Dates, Wii,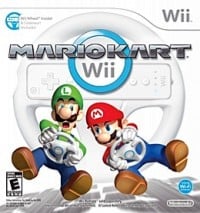 Finally, after a long period of silence, Nintendo has finally made release dates public for a few of their more anticipated products: Mario Kart Wii, Wii Fit, and the WiiWare channel. First up is Mario Kart Wii, which will launch in Japan on April 10th, and Europe the following day on April 11th. No word yet on the US launch date.
The WiiWare channel, which will be a portal to downloading original games to the Wii, will be available on North American Wii units on May 12th. No word on Japan or European launches for WiiWare just yet.
Lastly, Wii Fit, which has been flying off of shelves over in Japan since it's release back in December, will launch in North America on May 19th. If you are in Europe, Wii Fit will be available in your neck of the woods on April 25th.
© Gear Live Media, LLC. 2007 – User-posted content, unless source is quoted, is licensed under a Creative Commons Public Domain License. Gear Live graphics, logos, designs, page headers, button icons, videos, articles, blogs, forums, scripts and other service names are the trademarks of Gear Live Inc.