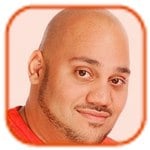 Posted by Andru Edwards Categories: Fighting, PlayStation 3, Special Editions, Sports, Take2, Xbox 360,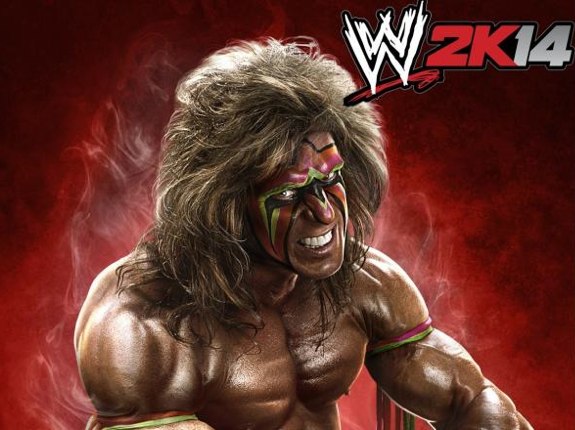 Now that Take 2 has taken over the WWE videogame license, WWE 2K14 is being loaded up with the power of The Ultimate Warrior. Nothing like celebrating by bringing back an icon, and with the addition of a character as iconic as The Ultimate Warrior for those who pre-order the title, it may spur more than a few additional sales. The announcement was made official by way of a YouTube video, which you can find below, featuring the Warrior in his signature face paint and garb, cutting a classic Warrior-style promo. Here's what he had to say about his inclusion in the game:
Immortality is inspiration, pure and simple. An example to others that they, too, can do things larger than the life they are actually living, and Ultimate Warrior was the pure embodiment of this belief, in what has proven to be a very attention-getting and inspiring way, said Warrior. It was my good fortune to be his creator and performer, and I am humbled by all those fans who've not only kept his legacy alive, but deepened it over time. In 'WWE 2K14,' Ultimate Warrior's creed, 'Always Believe,' lives on.
Chris Snyder, senior director of marketing for WWE2K14 explained why the decision was made this year to make The Ultimate Warrior one of the main attractions this year:
There has never been another WWE Superstar quite like the Ultimate Warrior – his intensity and energy is unmatched, and his legacy is undeniable, said Chris Snyder, Senior Director of Marketing at 2K. Fans love him, opponents fear him and everyone can agree that he's one of the most iconic Legends in WWE history. Pre-ordering 'WWE 2K14' is the only way we mere mortals will ever have a glimpse into the greatness that is Ultimate Warrior.
The Ultimate Warrior is available exclusively to those who pre-order the game, which you can do right here on Amazon. Again, check out the trailer after the break!
Click to continue reading Pre-order WWE 2K14 and get the Ultimate Warrior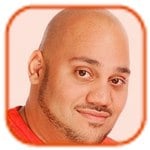 Posted by Andru Edwards Categories: Culture, PlayStation 3, Sports, Take2, Xbox 360,
Were only all console games so generous as to award a player $1 million for accomplishing a difficult feat of gaming.
Two entrants have surfaced on YouTube for Take-Two Interactive's million-dollar contest, a challenge that tasks players with throwing a perfect game in the recently released Major League Baseball 2K11 title for the Xbox 360 or PlayStation 3—the only two consoles allowed to participate in the challenge, we should note.
So what does it take to win a million bucks? In last year's similarly themed contest, 24-year-old Wade McGilberry was able to take home the prize on his sixth attempt—the same day the game was released, mind you. It's taken a little while longer for gamers to accomplish the same feat in MLB 2K11: The game was released on March 8 of this year, but the contest itself didn't start until April 1, and the two YouTube videos in question were posted on April 7 and 8.
The timing is an important distinction, as Michael Manna—otherwise known as professional wrestler Stevie Richards—already uploaded a video to YouTube of the perfect game he threw on the game's release day. But don't assume that throwing a perfect game is just that easy. Not only did he not fall within the correct timeframe to win the prize, but he also allegedly didn't have the game on the correct settings (like All-Star difficulty) to even qualify for the million-dollar award.
Click to continue reading Two entries appear for MLB 2K11's million-dollar "Perfect Game" challenge

Posted by Alex Lifschitz Categories: Driving, PlayStation 3, PSP, Release Dates, Take2, Xbox 360,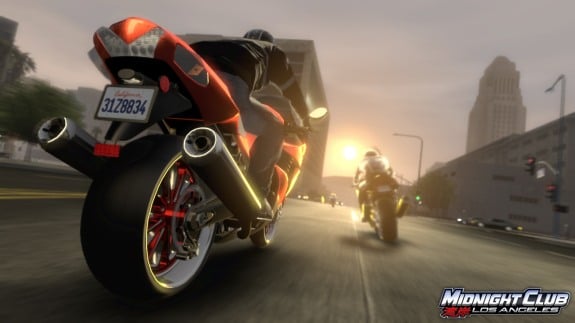 Unfortunately for those of you who were looking to take to the streets of Los Angeles in a bout of reckless glee, Take Two has revealed that Midnight Club: Los Angeles for the PS3, Xbox 360, and PSP will be delayed to allow the game to be released during a more potentially lucrative time window, likely close to the post-Black Friday shopping blitz.The game was originally slated to be released on October 21st. No word has yet been given on the actual release date, but it'll probably end up as one of the few hundred thousand games you're going to want to buy during the Christmas season, if release trends are as predictable as they were in years past.
Read More

|
Destructoid

Posted by Lolita Beckwith Categories: Nintendo, Reviews, Survival Horror, Take2, Wii,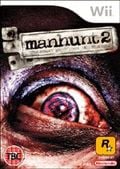 Along with the release of "Halo 3" and the unfortunate postponement of "GTA IV", one of the biggest video game stories of the year is the saga of Rockstar's "Manhunt 2". First, it was banned in England due to its graphic violence. Then it was given the kiss-of-death "Adults Only" rating here in the US by the ESRB. Sony and Nintendo do not release games with that rating—and they're not carried by Blockbuster and Walmart. Undaunted, Rockstar made some revisions, and eventually the game received a "Mature" rating.
So now "Manhunt 2" is available in stores for Nintendo Wii, Playstation 2 and PSP. Having followed the saga, and very curious about the game's content (plus I'm a huge fan of previous Rockstar games), I made it my business to rent the Wii version and play it. Having never played the original "Manhunt"—and not being a fan of stealth games—I had little idea what to expect. After completing the tutorial of Wiimote and Nunchuk moves (which includes some very funny, if grisly, sound effects), I dove in.
Click to continue reading Manhunt 2 Review: The Good, The Bad and The Grisly

Posted by Paul Hamilton Categories: PlayStation 3, Politics, PSP, Survival Horror, Take2, Wii,
Some questions were asked after Rockstar announced that it had adjusted the content of its violent horror title Manhunt 2 to warrant an M rating from the ESRB rather than the unsellable AO it had previously been given. California Senator Leland Yee was one person asking such questions.
Since much of the public's information about the original content in Manhunt 2 came from IGN's Matt Casamassina's hands-on with the game prior to rating, it's only fitting that he plays the modified version heading to retail and reports on what the differences are.
Primarily, Casamassina says, the game has taken the controversial murder animations and added some blur and darkening effects to obfuscate the actions, making the action less identifyable. Casamassina is disappointed with the changes:
[It's] unfortunate because both everything else is unchanged and because these death strikes are what gamers will want to work toward; they're the pay off for a job well done, but now the pay off is not nearly as rewarding.
It's worth noting that one maneuver in which the player removes an enemy's testicles with a pair of pliers has been completely excised from the game, but aside from these adjustments the game is still extremely dark and graphically violent according to Casamassina's estimation.

Posted by Steve Van Neil Categories: Action, Corporate News, PlayStation 2, PSP, Release Dates, Survival Horror, Take2, Wii,
Rockstar Games found itself in a bit of a pickle earlier this year when the ESRB slapped Manhunt 2 with an Adults Only rating. Most stores balk at selling AO-rated games, but more importantly, Nintendo and Sony refuse to publish them. As a result, the game's original release date of July 10th was scrapped, and much hand-wringing ensued on the part of Rockstar executives wondering just what the hell to do next.
Well, Rockstar's long nightmare appears to be over, as company PR has revealed that Manhunt 2 has been modified, rated M by the ESRB, and will hit North American store shelves this October 31st on PS2, PSP, and Nintendo Wii. "Manhunt 2 is important to us, and we're glad it can finally be appreciated as a gaming experience. We love the horror genre. Manhunt 2 is a powerful piece of interactive story telling that is a unique video game experience. We think horror fans will love it," said Sam Houser, founder and executive producer of Rockstar Games.
There has been no word yet on what content changes were made to the game in order to lock down a Mature rating. And sadly, the game is still banned over in the UK.
Read More

| GameDaily


Posted by Steve Van Neil Categories: Action, Adventure, First Person Shooters, PC, Puzzle, Take2, Xbox 360,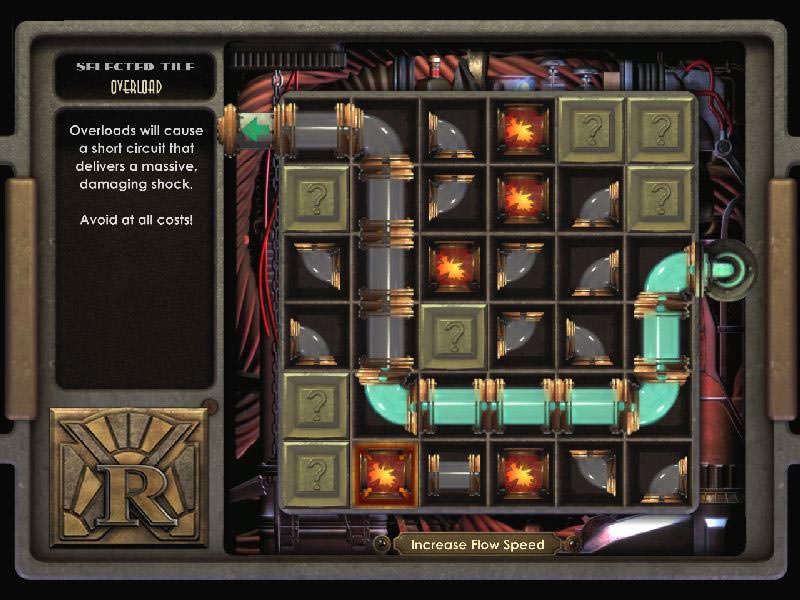 Everybody loves BioShock. From the whale-like moans of the Big Daddy to the thrill of smashing a frozen Splicer into little bits, the game is quality. However, one aspect of the game that isn't thrilling everyone is its hacking mechanism; if you want to break into a safe or turn enemy turrets into your own mechanized defense force, you first must succeed at a hacking minigame that plays a lot like the Lucasfilm Games classic, Pipe Dream. Well, as it turns out, BioShock's own big daddy, Ken Levine, is also not in love with the mechanic. Shacknews sat down with Levine for an interview and got his take on it.
It's a little out there. That's why it was important that you could bypass it in two ways; you can buy it out or you can use the hack tools—or you can just ignore it. There's only one hack you have to do in the game.

But I think if we could go back and do it again, we would have maybe rethought that a little bit. I think it was more a function of our limitations at the beginning of the project when we had a very limited budget, and then we zoomed in so many other areas that we sort of forgot to go back to that area.
The purely non-spoiler interview, linked below, goes on to cover all things BioShock and is well worth reading.
Read More

| Shacknews


Posted by Steve Van Neil Categories: Casual, Nintendo, Release Dates, Sports, Take2, Wii,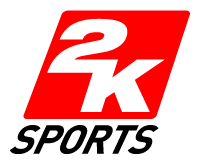 2K Sports has announced that it is bringing the popular Top Spin Tennis franchise to the Nintendo Wii. Such a move seems like a no-brainer; Wii Sports is fun and all, but Wii owners have been clamoring for a tennis game with a little more depth for a long time now.
"We are excited to bring our popular Top Spin series to the Wii," said Christoph Hartmann, President of 2K. "Given the Wii's unique controllers and the fun family-oriented gameplay, Top Spin Tennis effectively bridges the gap between a sports and a party game."
Unfortunately, gamers eager to whack some balls around with their Wii remotes will have to wait a bit, as the game isn't scheduled to ship until Spring '08.
Read More

| Take2 Games


Posted by Steve Van Neil Categories: Action, Adventure, First Person Shooters, Games for Windows, Microsoft, Take2, Xbox 360,
Coming hot on the heels of a truly tremendous Xbox Live demo, 2K Boston/2K Australia (formerly Irrational Games) has posted a free PDF file which contains sixty-odd pages of concept art from the game to be printed out at your leisure. How cool is that? Word of warning, however: Ken Levine's forward to the book contains spoilers, so tread carefully.
BioShock is poised to blow minds on Xbox 360 and Windows in just seven days.
Read More

| 2K Games


Posted by Chris Pereira Categories: Corporate News, PlayStation 3, Release Dates, Take2, Xbox 360,
In some rather surprising (and extremely disappointing) news, Take-Two has announced that it is reducing its fiscal 2007 guidance due to Grand Theft Auto IV for the PlayStation 3 and Xbox 360 being delayed until fiscal 2008. Currently, GTA IV is set for release in the second fiscal quarter of '08. Take Two's second fiscal quarter runs from February 1, 2008 to April 30, 2008. The delay is due to additional time required to finish developing the game.
Strauss Zelnick, Chairman of Take-Two, stated, "With Grand Theft Auto IV, Rockstar is setting a new standard for next generation video games. Certain elements of development proved to be more time-intensive than expected, especially given the commitment for a simultaneous release on two very different platforms. We all recognize that perfecting the game is vital and I can assure everyone it will be worth the wait. We owe it to the game's millions of fans, to our dedicated development team, and to our shareholders to make sure that Grand Theft Auto IV is a groundbreaking gaming experience that takes maximum advantage of next generation technology."
Sam Houser, Founder and Executive Producer of Rockstar Games, added, "The new consoles are allowing us to create the Grand Theft Auto game we always dreamed about. Every aspect of the game and its design has been completely transformed. The game is huge and is pushing the hardware platforms to their absolute limits. The top engineers from Sony and Microsoft are working closely with the team in Edinburgh right now, helping us to fully leverage the power of both platforms. As always, our goal is to surpass even the wildest expectations of the game's fans, and to create the ultimate high definition video game experience."
© Gear Live Media, LLC. 2007 – User-posted content, unless source is quoted, is licensed under a Creative Commons Public Domain License. Gear Live graphics, logos, designs, page headers, button icons, videos, articles, blogs, forums, scripts and other service names are the trademarks of Gear Live Inc.