Posted by Chris Pereira Categories: Action, Adventure, Reviews, Xbox 360,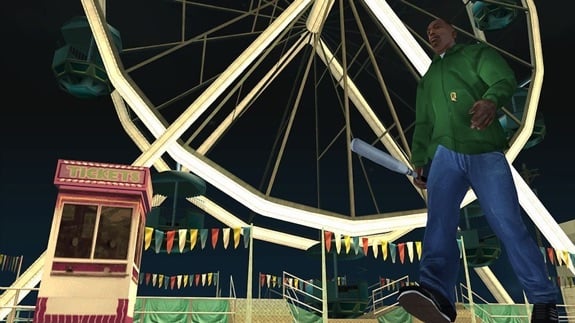 Somehow, 10 years have already passed since the release of Grand Theft Auto: San Andreas--arguably the most innovative game in the series. To coincide with the recent anniversary, Rockstar re-released the game on Xbox 360, replacing the Games on Demand version with a slightly improved version. And while the game itself remains an enjoyable experience, this may not be the best way of revisiting it.
I find myself occasionally in the mood to play one of the classic GTA III-era games (GTA III, Vice City, and San Andreas), which are among my all-time favorite games. I typically ignore this compulsion or simply spend a few minutes with the iPhone version of GTA III; I get my small dose of nostalgia but invariably stop playing because, despite Rockstar's best efforts, these are not games that work well on a touchscreen.
An improved re-release of San Andreas was exciting news for me--while a release on Xbox One or PS4 would have been ideal, a cheap Xbox 360 version with improved graphics, better draw distance, and achievements sounds like a great way to revisit the game.
Click to continue reading Grand Theft Auto: San Andreas is fun, but Xbox 360 HD remaster is rough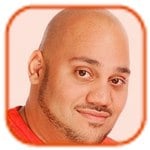 Posted by Andru Edwards Categories: Action, Adventure, Bungie, E3, Editorial, Features, First Person Shooters, Microsoft, Nintendo, Platformers, PlayStation 4, Survival Horror, Wii U, Xbox One,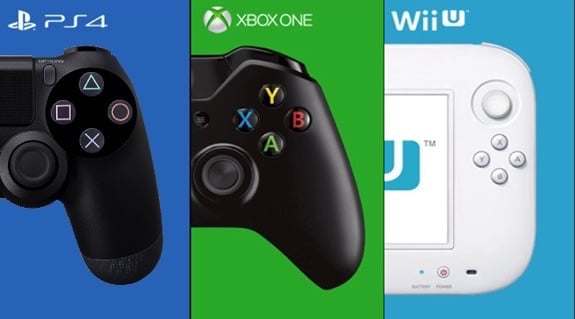 This year, E3 had one of those showing that only happens once every 8-10 years. E3, the Electronic Entertainment Expo, is the biggest video game conference in the world, and it's where game publishers show off what they're working on. E3 2014 was unique because it was the first one after the release of two major consoles--the Xbox One and the PlayStation 4. Developers got to show for the first time full portfolios dedicated to the new hardware, and it was glorious. There was a lot to see during both the Microsoft Xbox and Sony PlayStation media briefings, and Nintendo surprised many with game announcements of its own. I figured I'd whittle things down and share the ten games I was most excited about, in no particular order.
Click to continue reading 10 upcoming games I can't wait to play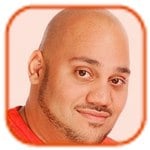 Posted by Andru Edwards Categories: Action, Driving, Features, Fighting, Nintendo, PC, PlayStation 3, PlayStation 4, Sports, Square Enix, Ubisoft, Wii U, Xbox 360, Xbox One,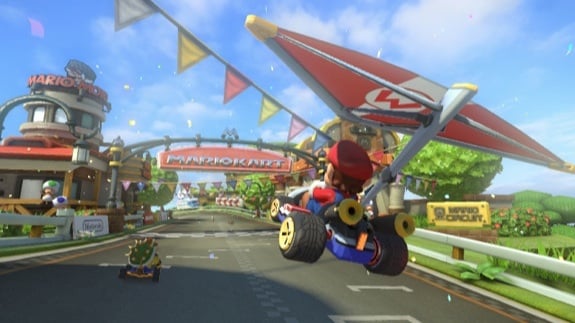 The summer months can bring drought conditions in many areas across the world, but as any hardcore gamer will tell you, the gaming industry suffers the same condition each year. It's even tougher in years like 2014, where two major consoles just launched and early adopters are clamoring for new software for their pricey investments.
While I can't do anything about the lack of new games that are set to drop this summer, I can certainly help you get through it. Over the next two months, right before summer hits, we are going to see a few high profile games released that we think will dull the summer gaming blues. Some are old favorites, while a couple are brand new IP that look to offer unique gaming experiences. Here's my list of the five games to pick up this summer, in order of release date:
Click to continue reading 5 big game releases to get you through the coming summer drought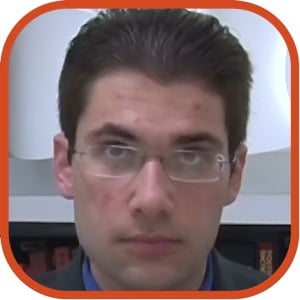 Posted by Ariel Levin-Waldman Categories: Action, Features, Reviews, Role Playing Games,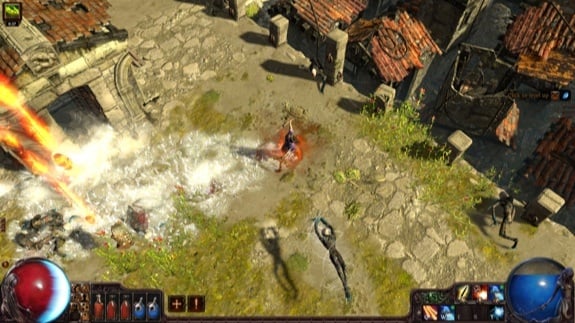 I'll be the first to admit that I am not a hardcore gamer. Ok, that's false, many people have said that first, but the point stands. I can never keep track of the differences between core and hardcore and pro gamer and who is playing what. But when I look at my steam account and see that I managed to log triple digit hours in some of those things I don't know if I can say I'm casual either. In fact, there is only one thing I can say with certainty about video games:
I like the free ones.
The majority of the games in my steam library were free. Metro 2033? Free promotional. Red Orchestra? Free steam weekend. And now another, Path of Exile. Another freebie, and at 132 hours it takes second place for play time in my library next to Civilization 5. That one I bought the hard way.
Its one of the expanding genre of free to play MMOs on the market these days and it ranks at the fifth most popular freebie on steam with a pretty solid community rating. Metascore 85/100 is nothing to sneeze at. It got glowing reviews from Gamespot and IGN. It has five million players. I'm willing to bet some of you reading this have that icon on your desktop right now.
Now I'm going to tell you about my experiences with it after 132 hours.
Click to continue reading Path of Exile review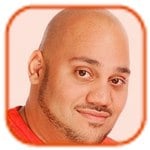 Posted by Andru Edwards Categories: Action, Electronic Arts, First Person Shooters, PC, Xbox One,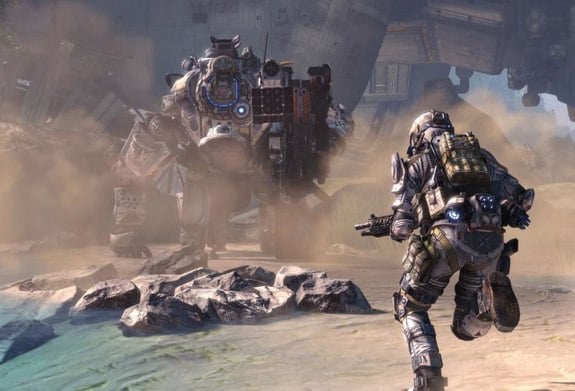 If you can't wait to get in on the Titanfall action, you might wanna rush over and apply for the Titanfall beta. Available on both Xbox One and PC, the beta will allow you to play near-final code prior to the launch of the game next month. If you are selected, you'll receive an email from RA with instructions on how to access the game by noon on February 17th. Good luck!
You can pre-order Titanfall now.
Read More

| Titanfall Beta Application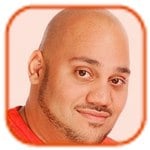 Posted by Andru Edwards Categories: Action, PlayStation 3, Xbox 360,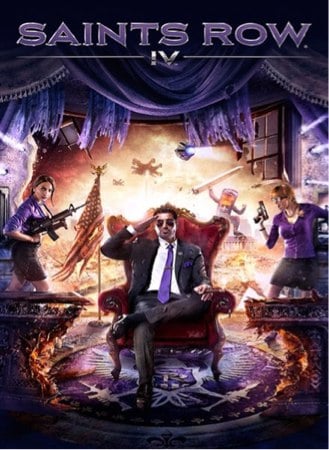 The highly-anticipated Saints Row IV was released today, and if you picked up the game, you may have noticed a quick title update was available. We've got a list of the fixes, changes, and added functionality that the Saints Row IV Day 1 console patch brough to the Xbox 360 and Playstation 3 versions of the game for you, after the jump.
Click to continue reading Saints Row IV Day 1 console patch notes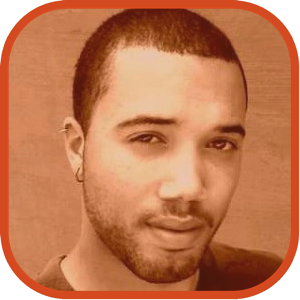 Posted by John Kilhefner Categories: Action, Adventure, Culture, Puzzle,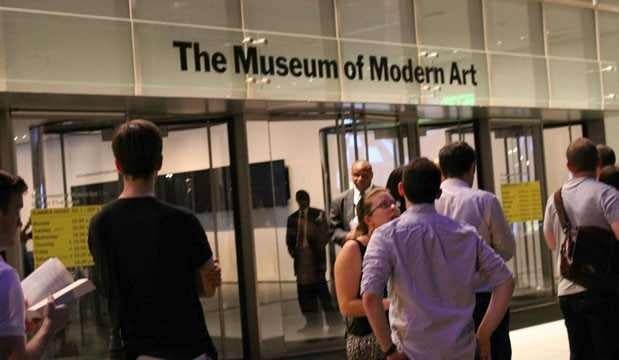 Museums must have something against Roger Ebert. First, the Smithsonian American Art Museum holds an exclusive video game event earlier this year, and now the New York City Museum of Modern Art is following suit.
MoMA is officially bringing in 14 videogame classics to begin an ongoing gaming collection that will go on display in March 2013 in the Philip Johnson Architecture and Design Galleries. Currently, the included games feature obvious choices such as Pac-Man, modern games like Portal, and obscure games like vib-ribbon. The collection MoMA is aiming for consists of about 40 titles, which will fall in as part of a "new category of artworks."
Click to continue reading Museum of Modern Art begins collecting video games for new exhibit
Read More

| MoMA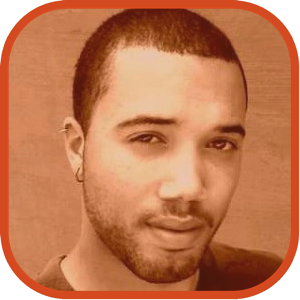 Posted by John Kilhefner Categories: Action, Culture, PC, PlayStation 3, Wii U, Xbox 360,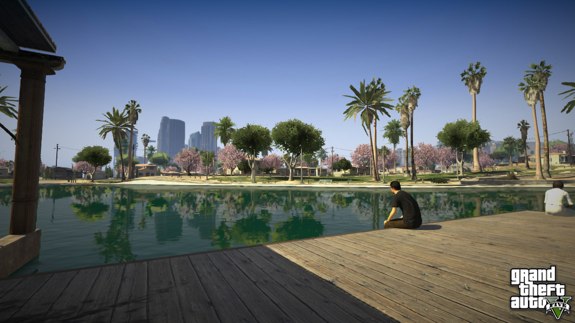 Mike Juliard's petition to get Rockstar to confirm the PC port of Grand Theft Auto 5 has surpassed 47,500 signatures, just 52,500 shy of his 100,000 goal.
From the petition: "GTA games have been a large part of so many peoples lives, and it's a big shame not seeing the newest iteration of the game being released on the most powerful platform."
One of the more pronounced reasons for a PC port is the mod community, as we've been privy to some amazing mods from GTA4 before it: "things like modifications have always been a HUGE part of PC gaming and modded GTA is some of the most insanely fun times you can have."
According to Dan Houser of Rockstar, a PC port is "up for consideration," and this petition should do a lot to make Rockstar realize the PC audience's dedication to the franchise. Grand Theft Auto V is set for a Spring 2013 release.
Read More

| PC Gamer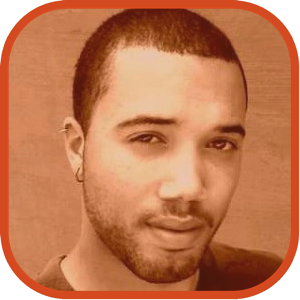 Posted by John Kilhefner Categories: Action, Downloadable Content, PC, PlayStation 3, Xbox 360,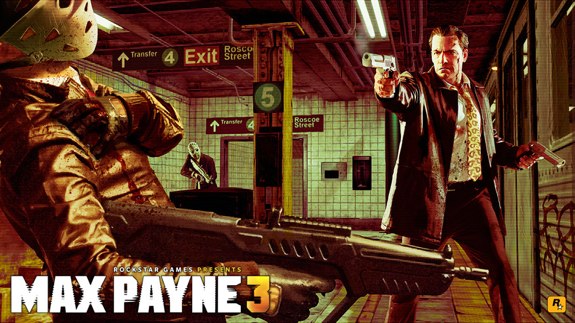 New DLC is coming for Max Payne 3, well, sort of. The "Painful Memories" map pack releasing December 4th will bring four new maps inspired from past Max Payne games. These maps include Roscoe Street Subway, Marty's Bar, Shoot First and Canal De Panama.
Painful Memories also comes with two new assault rifles, the IMG 5.56 and the UAR-21. A new ability, Hangover Burst, allows you to force enemies to respawn with impaired vision, as well as reduced stamina and health. There's also a few new avatars and items as well.
The Painful Memories DLC will release for the Xbox 360, PS3, and PC on December 4th for 800 Microsoft Points, or $9.99.
Read More

| Rockstar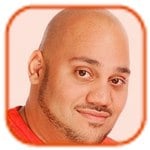 Posted by Andru Edwards Categories: Action, E3, PlayStation Vita, Portable/Mobile, Sony, Special Editions,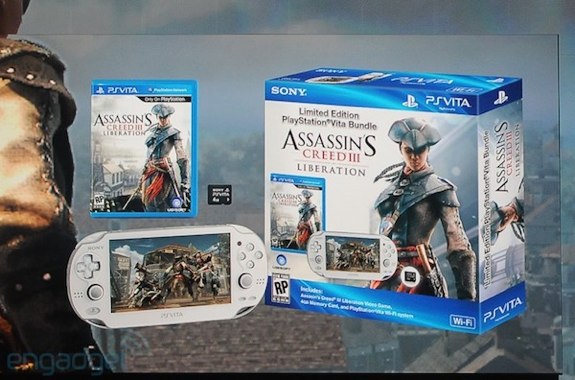 During the Sony E3 Media Briefing, it was announced that the Playstation Vita would be getting a new coat of paint, along with an exlusive bundle. The "crystal white" model will be Wi-Fi-only, and will ship with Assassin's Creed III: Liberation, along with a 4 GB memory card. Pricing has yet to be revealed, but that's probably because the PS Vita Assassin's Creed III bundle won't launch until October 30th, as that's the release date for the game.
© Gear Live Media, LLC. 2007 – User-posted content, unless source is quoted, is licensed under a Creative Commons Public Domain License. Gear Live graphics, logos, designs, page headers, button icons, videos, articles, blogs, forums, scripts and other service names are the trademarks of Gear Live Inc.