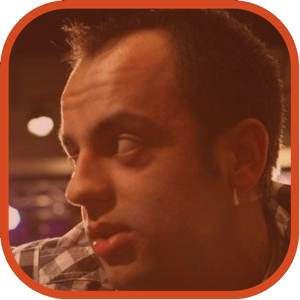 Posted by Andrey Malskiy Categories: Casual, Culture, Retro,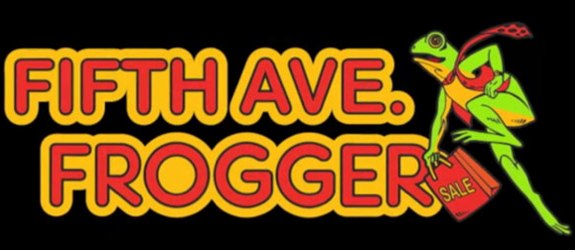 Since we're on the topic of childhood memories today, one of the first video games I remember being exposed to was Frogger, followed by Grand Turismo, which explains the ever present need for speed, power, and having my traffic court lawyer on speed dial. But that's a different story in and of its self.
The Smithsonian Museum has opened its doors to video games. Among the classic video games that grace its halls are Pac-Man, Super Mario Brothers, and other household classics. However, Frogger is no were to be found in the line up.
We, along with other, more creative activists, feel that the Frogger snub is an injustice! How do you rep a 30-year-old game in modern times? Well, take Frogger to New York City and attempt to get him across a street of traffic. Oh, and make sure it's based on real time traffic flow in order to make the game near impossible to complete. If you're not located in NYC, get a look at the action in the video below, then head on over to the Smithsonian's Facebook page and tell them you want Frogger.
Click to continue reading Fifth Ave. Frogger makes you play against real-time NYC traffic flow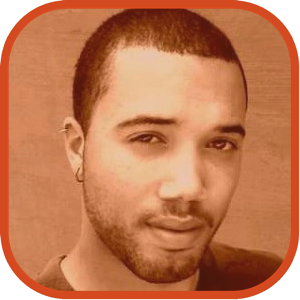 Posted by John Kilhefner Categories: Adventure, Nintendo, Retro,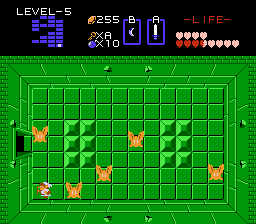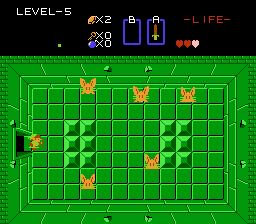 Then as Zelda no Densetsu for the Famicon Disc System, this early prototype shows a considerably less difficult adventure for Link to conquer: enemies appear less frequently and rupees aparantly grow on trees. Other changes include minor differences in character design, such as the whiskers on the Pols Voice as seen in the pictures above (FDS version pictured left).
Click that read link to try out the rarest build of Zelda no Densetsu known to man!
Read More

| Lost Levels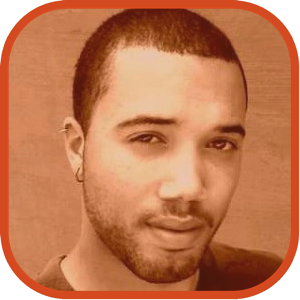 Posted by John Kilhefner Categories: Mods/Hacks, Nintendo, Retro, Xbox 360,
Since Kinect came out there have been some pretty interesting hacks of the technology. The latest one is a retro reprogramming that allows "Yankeyan" to control NES classic Super Mario Bros. using his body as the controller.
"I programmed it to recognize my motions and passed the virtual button presses to the NES emulator," says Yankeyan. "I could have placed a simulated keypad right in front of me that I can press with my hands, but I thought full body gestures were more in the spirit of Kinect. Of course, Mario isn't designed to be played like this, so this is really really hard."
If you listen closely you can hear the sound of Shigeru Miyamoto's Wii controller hitting the floor.
Read More

| Game Informer via Youtube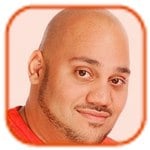 Posted by Andru Edwards Categories: Culture, Nintendo, Retro,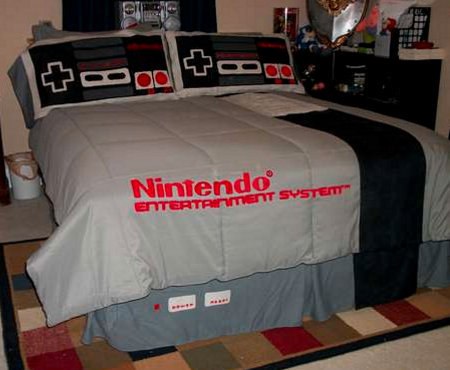 For all you retro NES fans out there that just can't get enough, you've gotta admire the time and effort put into this bedding project that ended up being a surprise birthday gift to one superfan. Extra points for the controller pillows.
Read More

| Instructables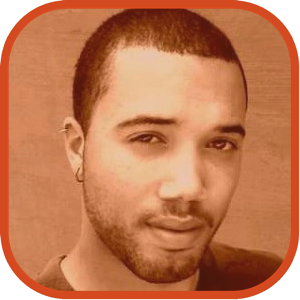 Posted by John Kilhefner Categories: Bungie, Internet, Microsoft, Retro, Xbox 360,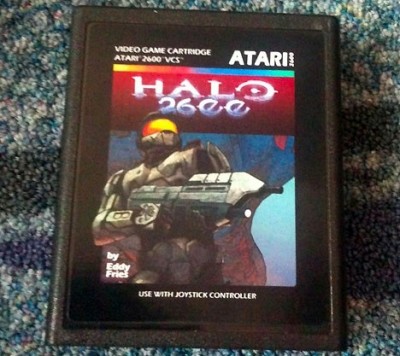 While the original Halo: Combat Evolved may look as ancient as they come to some of today's gamers, the former VP of Microsoft's game publishing division was curious to how Halo would fare in the retro days of Atari 2600. The result? Halo: 2600! Halo 2600 began as a way for Ed to get his hands dirty in some 2600 code work, but the resulting experience transformed into a complete retro classic showcased at the Classic Gaming Expo. To solidify the retro experience, Halo 2600 even sports a cartridge modeled in true 2600 fashion. Below, Ed discusses his experience making Halo 2600, and a bug that seems to fit into the Halo experience:
"It's around this time that I discovered the existence of what I call "Magic Land". I was working on a bug with the boss encounter and accidentally found myself completely outside the 64 room map. I was wandering through memory that was never intended to be interpreted as part of the map but the code was doing the best it could to interpret what was being thrown at it. Strange, misshapen monsters attacked me in even stranger ways as I wandered through this bizarre land that I had unintentionally created. I left a bug or two in the final game to allow others to find and explore this strange landscape as I did."
While waiting for Halo: Reach to hit stores, get your Master Chief fix here.
Read More

| Halo 2600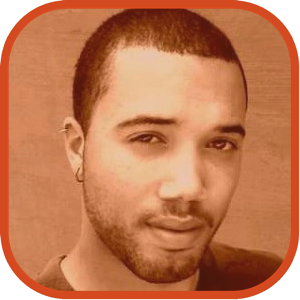 Posted by John Kilhefner Categories: Casual, Downloadable Content, Portable/Mobile, Retro, Sony,
Are you an Android user who is jealous of all those iPhone users' jailbroken ability to play classic PS1 games? If so, then ZodTTD and Yongch have provided a green-eye curing elixir in the form of PSX4Droid. The duo which has brought you game emulators for iPhone and Palm Pre have now managed to have their PSX4Droid emulator available to Android users in the Android App store for $5.99. This means that no jail breaking is needed in order to get your hands on classic games such as Final Fantasy 7, Ridge Racer, Crash Bandicoot, and more!
While paying $5.99 for an emulator that you can find online for free may seem silly, it is still a good deal for those who don't want to risk jail breaking their phone. And also for those who need something a bit more handheld in comparison to a netbook when gaming on the go.
Features for the Android emulator include:
Uses formats BIN,ISO,IMG,PBP,Z,ZNX, and Eboot (compressed too)
WiiMote controller works
Trackball d-pad
Memory card & save states
Virtual control overlays
Scaling modes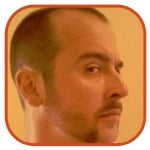 Posted by Finnian Durkan Categories: Culture, Nintendo, PC, Platformers, Retro,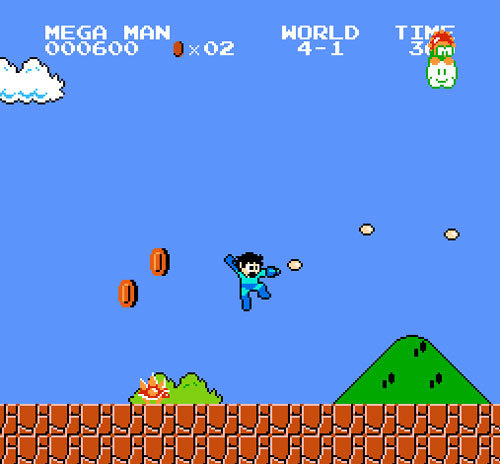 Ever wondered what it would be like to play the classic Super-Mario Brothers NES game using another character? Well newsgrounds.com creator ExplodingRabbit has released a flash version of the classic Super Mario Bros. title, Super Mario Crossover, that allows you to use with Simon Belmont from Castlevania, Link from The Legend of Zelda, Samus from Metroid, Mega Man, and Bill from Contra. All characters maintain their special weapons and characteristics and the game even introduces a few new character features when they interact with the Mario Brothers game environment. Bill gains a 'rapid-fire' ability when he eats a mushroom, Samus can plant bombs when she is in her ball form and even the music changes for each character. This flash game offers the perfect distraction for your 2pm post-lunch food-coma, and may make you wonder why you ever ditched your original NES in the first place.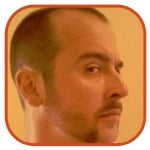 Posted by Finnian Durkan Categories: Culture, Music, Retro,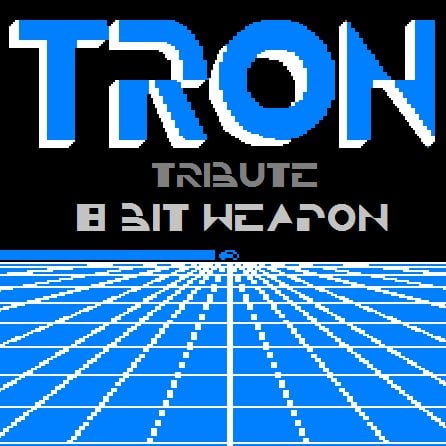 For anyone out there who has been longing—nay, pining—away for remixes of the stripped-down melodies that accompanied their favorite 80's Midway/Capcom/Atari games, then 8-Bit Weapon has the cure for what ails you. The Tron Tribute EP is available for download, and the remixes are based off of the original score by Wendy Carlos for the 1982 film. The EPs samples use sounds from the following systems: Commodore 64, Nintendo NES, Nintendo Game Boy, Apple II, and Atari 2600. Beware: repeated listening may cause you to troll eBay and craigslist for your old Coleco-Vision console. For anyone born after 1985, this may be a little confusing. I know that quarters are like the nickel of the 80's now, but 6-8 of those in your pocket used to mean 2-3 hours at the arcade… What's an arcade? ...I hate you.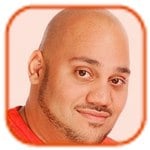 Posted by Andru Edwards Categories: Action, CAPCOM, Fighting, Release Dates, Retro, Xbox Live Arcade, Xbox Live Marketplace,

The second annual Summer of Arcade kicks off on July 22nd, bringing with it one of the most hotly anticipated games to hit the Xbox Live Arcade: Teenage Mutant Ninja Turtles: Turtles in Time Re-Shelled for 1200 Microsoft Points. Over the course of the following four weeks, the excitement continues. Here's a look at the schedule for the 2009 Summer of Arcade:
July 22: Teenage Mutant Ninja Turtles™: Turtles in Time Re-shelled 1200 Microsoft Points
(Ubisoft Singapore®/Ubisoft®): Cowabunga dude! Marking the franchise's 25 anniversary, everyone's favorite Teenage Mutant Ninja Turtles game is back with a brand new look in "Teenage Mutant Ninja Turtles: Turtles in Time Re-Shelled." The arcade classic has been revamped with all new 3D graphics, but the same classic beat 'em up gameplay.

July 29: Marvel vs. Capcom 2 1200 Microsoft Points
(Backbone Entertainment/Capcom): One of the most popular fighting games of all time, "Marvel vs. Capcom 2," arrives worldwide on Xbox LIVE Arcade. Choose from 56 legendary characters from Marvel Comics and Capcom history, including Ryu and Wolverine. With online multiplayer over Xbox LIVE and enhanced HD graphics, decide your own dream team in the ultimate tag-team fighting experience.

August 5: Splosion Man™ 800 Microsoft Points
(Twisted Pixel Games/Microsoft): Fools they were, to tread where knowledge should stay forbidden. For what emerged was not a man - it was a Splosion Man. "And all who saw him were sploded, for he was the fire and they were but meat." Able to splode himself at will, the Splosion Man launches his way through levels as an uncontainable force. From Twisted Pixel Games, developer of the award winning The Maw™, Splosion Man will keep you on your toes as you play through more than 50 single-player levels and 50 multiplayer levels. Nominated by GameSpy, Gamespot, IGN, and 411mania, this meat-riddled splosion-fest took several Best of E3 awards including Best Platformer and Best Downloadable Game.

August 12: Trials HD 1200 Microsoft Points
(RedLynx/Microsoft): Nominated for GameSpy's Best Downloadable Game of E3 award, "Trials HD" is guaranteed to get our heart racing." Put on your helmet, and rev your way through "Trials HD," a full-featured, physics-based motorcycle racing platformer in stunning HD graphics. Tear up more than 50 tracks and test your metal in two unique game modes: Race and Skill. Create, share and download an unlimited number of free tracks with the level editor, and customize your rider to fit your personality.

August 19: Shadow Complex 1200 Microsoft Points
(Chair Entertainment and Epic Games/Microsoft): Winner of numerous Best of E3 awards including Best Downloadable Game from 1UP, IGN, GameTrailers and G4TV, "Shadow Complex" is the next evolution in downloadable games. "Shadow Complex" marries the quality and depth of a full retail title with the stunning visuals of Epic Games' industry-leading Unreal Engine 3, and a classic side-scroller. Set in the world of Orson Scott Card's best-selling novel, "Empire," Shadow Complex provides more than 10 hours of in-depth gameplay and introduces a compelling universe.
Between Turtles in Time, Marvel vs. Capsom 2, and Shadow Complex, this is going to be one expensive summer.
Read More

| Major Nelson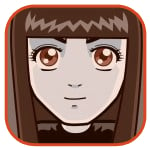 Posted by Sheila Franklin Categories: Nintendo, Retro, SEGA,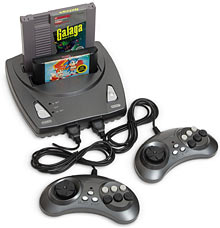 This has to be the ultimate gift for anyone who couldn't get over their first game system. The GEN-X plays both old Nintendo and Sega Genesis games, including Japanese imports, in stereo (depending on the game.) Included controllers work with either system after you have connected it to your TV. At a size of 17 x 15 x 4cm, the GEN-X Game System will set you back $39.99. By the way, the site cautions you about cleaning the contacts on old games and we know for a fact that if you use a gentle metal brush with a gentle hand, it will make Sonic and Mario positively gleeful.
Read More

| Think Geek

© Gear Live Media, LLC. 2007 – User-posted content, unless source is quoted, is licensed under a Creative Commons Public Domain License. Gear Live graphics, logos, designs, page headers, button icons, videos, articles, blogs, forums, scripts and other service names are the trademarks of Gear Live Inc.