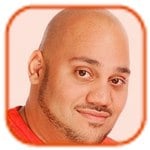 Posted by Andru Edwards Categories: Activision, Music, PlayStation 3, Rumors, Wii, Xbox 360,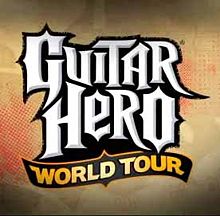 Very interesting - word on the street is that the Guitar Hero World Tour set list has been leaked onto the interwebs. If the list is to be believed, then World Tour is gonna have 87 tracks (14 of them being bonus tracks, 7 of them being sample songs), along with a few guitar battles that will make you go one-on-one with the likes of Sting and Ted Nugent. Obviously, no confirmation or anything on the validity of the list, but we certainly wouldn't be disappointed if it turned out to be true. Check the full list after the break.
Click to continue reading Guitar Hero World Tour track list leaked?
Read More

|
GameFAQs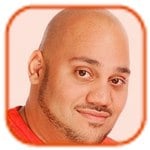 Posted by Andru Edwards Categories: Activision, Downloadable Content, Music, Politics,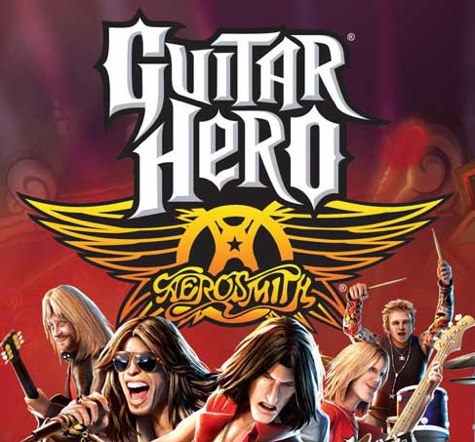 Looks like artist music is going to start becoming exclusive to specific brands, as it has been made public through Activision PR that all Aerosmith tracks are going to be exclusive to Guitar Hero. What this means is that, no matter how good the Rock Band Store gets (and it is very good), you will never see any more Aerosmith tracks appearing in that franchise. Sure, Rock Band owners do get one Aerosmith track, that being "Train Kept a Rollin," but seriously, that is just a drop in the bucket.
What we are wondering is, as these music/rhythm-based games continue to flourish, how many other artists are going to sign on for the exclusive? What do you guys think?
Read More

|
Newsweek

Posted by Paul Hamilton Categories: Activision, First Person Shooters, PC, PlayStation 3, Release Dates, Xbox 360,
Robert "402" Bowling from Infinity Ward has posted about some upcoming changes to the Call of Duty 4 beta on his blog. The most significant announcement is the closing of the beta on September 30th, but he also revealed that two days prior the level cap, which has been at 16 for a couple of weeks after being lifted from the initial cap of 11, will go up to 25. That gives beta testers only two days to jump from 16 to 25 before the beta closes down in anticipation of the game's release November 5th.
Part of the post hinted that CoD4 had gone gold, but Bowling refused to come right out and say it, saving the announcement for more official channels. He did say that Infinity Ward had received congratulations from the Sony of America and the Xbox 360 certification team, which leaves little room for doubt that the game is in the final stages before shipping.
The beta has been an excellent marketing tool for Infinity Ward since the strength of the game is quite evident from the limited, multiplayer-only test version. Even though the game is likely gold, the beta continues for developers to continue gathering data for the inevitable title upgrades and expansion packs. The raising of the level cap so close to the end of the beta is, speculatively, due to the launch of a certain multiplayer juggernaut a few days prior.
Read More

| Fourzerotwo's Blog


Posted by Paul Hamilton Categories: Activision, Music, Rumors,
A rumor began circulating yesterday that the full and final track list for Activision's Guitar Hero III was available. The problem with the list was that while it seemed credible it lacked several bands who had previously announced their involvement with the game, notably Atreyu and Velvet Revolver.
We followed up with one of the original sources yesterday and he confirmed that the list was accurate but perhaps not 100% complete, which would leave room for additional songs to be announced closer to the release date or perhaps even kept under wraps until the game ships. In any case, the selection is shaping up nicely with a few unexpected inclusions.
Click to continue reading Expanded Guitar Hero III Track List Found
Read More

| Aeropause


Posted by Paul Hamilton Categories: Activision, Downloadable Content, Music, PC,
It took several years but the marketability of the popular console series Guitar Hero couldn't go unnoticed by the PC side of gaming for very long and today Aspyr Media announced that it will be bringing Activision's Guitar Hero III to PC and Mac in time for the holiday season.
Dusty Welch, head of publishing at Red Octane, said in a statement to GameDaily BIZ: "Providing the option for our fans to play Guitar Hero at their desk or on a laptop on the go is incredibly exciting, and we're thrilled to now offer the ability to rock out literally anywhere and everywhere."
The PC version will ship with a USB guitar controller based on an as-yet unannounced Gibson model. Aspyr is planning on offering some type of download service but declined to reveal any specific details of how that would be handled saying, "We hope to have a very exciting announcement soon." At this stage Aspyr is still conducting compatibility tests and hasn't solidified the system requirements but stressed that they were aiming to make the game accessible to the widest audience possible.
Read More

| GameDaily BIZ via Evil Avatar

Posted by Paul Hamilton Categories: Activision, Nintendo DS, PlayStation 2, PlayStation 3, Sports, Wii, Xbox 360,
Following close behind EA's demo for new blood competitor Skate, Activision is dropping a demo of Tony Hawk's Proving Ground onto the Xbox Live Marketplace today.
Proving Ground is supposed to challenge Skate with enhanced customization features, especially centered around making videos, and plenty of refinements to the online experience like seamless solo to multiplayer transitions. They're also throwing in a nail-the-grab feature to compliment the popular nail-the-trick mode from last year's Project 8 entry and multiple career paths. There is no firm release date set, but the game is expected to hit store shelves for most current platforms sometime in October.
Read More

| Team Xbox

Posted by Max Dickey Categories: Activision, First Person Shooters, Microsoft, PC, PlayStation 3, Xbox 360,
With Call of Duty 4, series creator Infinity Ward is determined to change a lot of things. Aside from the obvious temporal leap forward from World War II to the present, the game is set to provide us with a pretty unique multiplayer offering. Imagine a game that offers a variety of character and equipment upgrades as you gain combat experience. Sounds like an RPG, doesn't it? In fact, what we have here is a unique blend of shooter and RPG elements that gives players the chance to create a custom supersoldier as they improve.
Although Call of Duty 4 is still a shooter like many others, its multiplayer modes are slated to include a bevy of opportunites to earn skill points. These points may be earned via straight kills, assists, or headshots, as well as by more unorthodox means such as by killing a foe through a wall or even taking a dive off a building. These points will lead to promotions through the military ranks and the availability of new weapons, more powerful ammo, or unique tactical advantages. For example, you may be able to automatically drop a live grenade at your feet whenever you're killed. In order to keep players from getting too powerful, some of the more devastating upgrades will feature drawbacks designed to level the field somewhat. This level of customization looks like an exciting new direction for the genre that should allow each player to build a character suited to his or her own style. Combined with a variety of new maps and gameplay modes, Call of Duty 4 could be a winner with tons of variety. We can expect a playable beta version later this month, and the game itself is scheduled for a November release. Keep an eye out for it!
Read More

| Gamespot


Posted by Chris Pereira Categories: Activision, Music, PlayStation 3, Wii, Xbox 360,
Today Activision announced 11 new songs that have been added to the official list of songs that will appear in Guitar Hero III: Legends of Rock. You've got your Blue Oyster Cult, Slayer, Iron Maiden, Red Hot Chili Peppers, and more. This brings the total number of confirmed songs up to 27 – and a pretty strong selection it is. The new songs are as follows:
Miss Murder (by AFI)
Through Fire and Flames (by Dragonforce)
Number of the Beast (by Iron Maiden)
3's and 7's (by Queens of the Stone Age)
Suck My Kiss (by Red Hot Chili Peppers)
Raining Blood (by Slayer)
Reptillia (by The Strokes)
Paranoid (as made famous by Black Sabbath)
Cities on Flame (as made famous by Blue Oyster Cult)
Mississippi Queen (as made famous by Mountain)
La Grange (as made famous by ZZ Top)
Check after the break for the list of previously announced songs.
Click to continue reading 11 New Songs Added To Guitar Hero III's Track List

Posted by Chris Pereira Categories: Accessories, Activision, Electronic Arts, PlayStation 2, PlayStation 3, Wii, Wireless, Xbox 360,
Frankly, I don't really care what the guitar looks like when I jam out in Guitar Hero. On account of the fact that there are colored buttons near the end of it, the realism of the rest of it doesn't strike me as particularly important. But for those interested, above you can see the Les Paul model, which will be what's used on next-gen versions of the game. Below is the Kramer for PlayStation 2 owners. And for those wondering, you'll need to drop your Wiimote into a slot in the back of the guitar to play – don't ask me why they couldn't just develop a wireless guitar.
Read More

| Gaming Today

Posted by Edie Sellers Categories: Activision, Announcements, Corporate News, Culture, E3, Electronic Arts, First Person Shooters, Microsoft, MMORPG, Music, Nintendo, Nintendo DS, PC, PlayStation 3, Politics, Portable/Mobile, PSP, Release Dates, Reviews, Role Playing Games, Rumors, Sony, Sports, Third Person Shooters, Wii, Xbox 360, Xbox Live, Xbox Live Arcade, Xbox Live Marketplace, GamerAndy,
Finally, now that the dust has settled from E3, we have finally found the time to get our thoughts in order and give you an extra-long episode of GamerAndy Live!
This week, Edie and Hawkes chat up all that happened before E3, during E3, and after E3, including:
OUR E3 COVERAGE
- How Edie spotted Slash, missed Ron Jeremy and got groped by China Doll;
- Edie defends why she thinks Nintendo "won" E3 this year;
- Why Hawkes wasn't as impressed at Killzone 2 as many others;
- Burnout Paradise;
- John Woo's Stranglehold;
- Fallout 3;
- Hellgate: London;
- Katamari Damarcy;
- PGR4;
- Assassin's Creed;
- Why Activision will get sued over Guitar Hero III;
- The big scoop we
almost
had;
- Rumor that E for All may not happen
NEWS
- Peter Moore chucks MS job for EA Sports;
- EA Sports: Hockey-less in '08;
- Chocolate Rain;
- Bully revamped for release on 360 and Wii;
- Wii Fit
- MGS4 coming to 360?
- Shoutouts and Shoutats;
- Problems for Unreal Engine?
- X07 gone;
- Xbox extended warantees;
- PS3 price drop…er, clearance sale;
- The Jaime Kennedy Embarassment;
- South Park's WoW episode nominated for Emmy
Enjoy!
© Gear Live Media, LLC. 2007 – User-posted content, unless source is quoted, is licensed under a Creative Commons Public Domain License. Gear Live graphics, logos, designs, page headers, button icons, videos, articles, blogs, forums, scripts and other service names are the trademarks of Gear Live Inc.