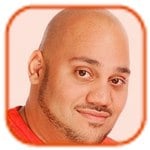 Posted by Andru Edwards Categories: Downloadable Content, Fighting, PlayStation 3, PlayStation 4, Sports, Xbox 360, Xbox One,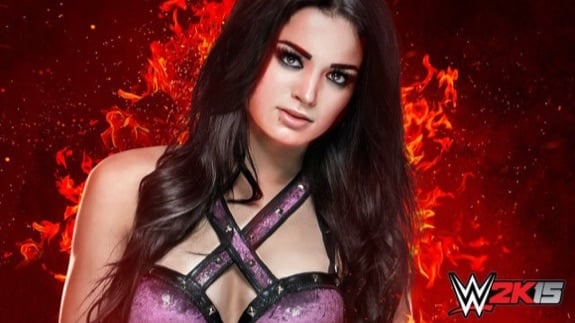 2K Games has announced details of the WWE 2K15 Season Pass, which will offer additional downloadable content that will add characters and story mode content to the game. In addition, buyers of the Season Pass will get exclusive access to WWE Diva Paige. Of course, the rest of the DLC content will be available for separate purchase while Season Pass buyers get all of it.
As previously reported, other exclusive characters include two generations of Sting, and Hulk Hogan.
WWE 2K15 is scheduled for release on Xbox 360 and PlayStation 3 on October 28, 2014. The series will also make its debut on next-generation consoles PlayStation 4 and Xbox One on November 18, 2014 in North America, and November 21, 2014 internationally.
You can pre-order WWE 2K15 now.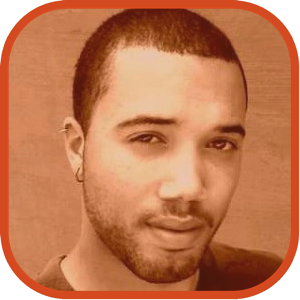 Posted by John Kilhefner Categories: Action, Downloadable Content, PC, PlayStation 3, Xbox 360,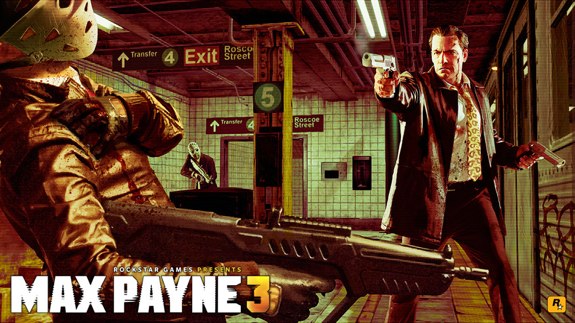 New DLC is coming for Max Payne 3, well, sort of. The "Painful Memories" map pack releasing December 4th will bring four new maps inspired from past Max Payne games. These maps include Roscoe Street Subway, Marty's Bar, Shoot First and Canal De Panama.
Painful Memories also comes with two new assault rifles, the IMG 5.56 and the UAR-21. A new ability, Hangover Burst, allows you to force enemies to respawn with impaired vision, as well as reduced stamina and health. There's also a few new avatars and items as well.
The Painful Memories DLC will release for the Xbox 360, PS3, and PC on December 4th for 800 Microsoft Points, or $9.99.
Read More

| Rockstar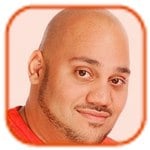 Posted by Andru Edwards Categories: Action, Downloadable Content, Third Person Shooters, Xbox 360, Xbox Live,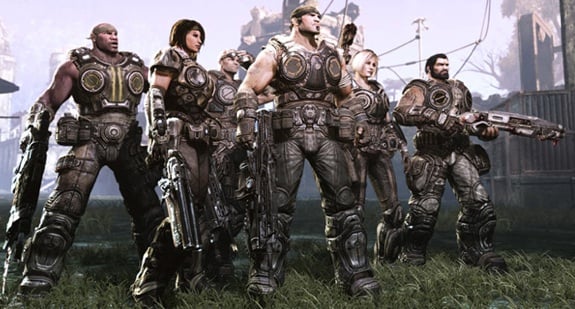 Gears of War 3 Title Update 4 drops tomorrow morning at 2:00am PDT, and brings with it a bunch of improvements and bug fixes. To get it, just load up the game and you'll be automatically prompted to download it if you're connected to Xbox LIVE. We've got the full list of changes for you after the jump.
Click to continue reading Gear of War 3 Title Update 4 details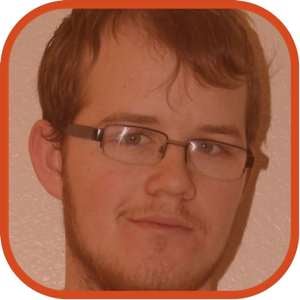 Posted by John Ball Categories: Downloadable Content, Hot Deals, Microsoft, Xbox 360, Xbox Live, Xbox Live Arcade, Xbox Live Marketplace,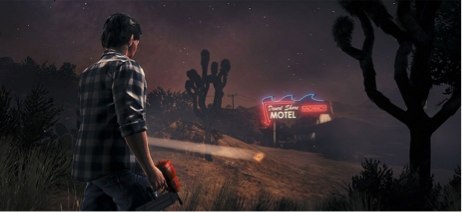 Xbox Live house party is looking to start this year off with a bang. Four Xbox Live Arcade titles are set to be released in the weeks between February 15 and March 13, and we've got the list here for you to take a gander at. Warp, Alan Wake's American Nightmare, Nexuiz, and I Am Alive, in that respective order, with Warp kicking things off on February 15. Warp and Nexuiz will be 800 MS Points ($10) right out of the gate, however Alan Wake and I am Alive will be 1200 MS Points ($15.)
All of the information about the order of which the games would be released as well as the pricing was only recently unveiled by the ever popular Xbox Live celebrity, Major Nelson. Larry also goes on to tell us that if you purchase all 4 games within the allotted 1 month time period, you'll receive 800 Microsoft Points back as a bonus. Sounds like a pretty sweet deal.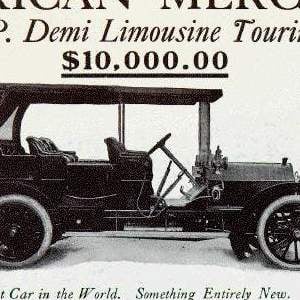 Posted by Drea Avellan Categories: Action, Downloadable Content, PlayStation Network, Trailers, Xbox Live Arcade,
Demiurge Studios released the first in-game trailer for their upcoming title, Shoot Many Robots, which is slated for a downloadble release in 2011. This might be Demiurge Studios first original title, but they are no rookies to the business of making fun and addictive games. The company stands as one of the largest independent game developers in the Boston area, and has been lending its expertise for years to AAA franchises like Borderlands, Brothers in Arms, Mass Effect and Rock Band.
"After nine years of working on truly awesome IPs with our favorite developers and publishers, we're thrilled to be stepping out of the shadows with an original property of our own," said Albert Reed, co-founder and studio director at Demiurge Studios. "Shoot Many Robots is the dream game we've always wanted to make: a 4-player co-op action-RPG with tons of loot and great innovation on beloved run-and-gun game play. Our team created a vibrant, unique style for the game that's beautifully rendered by Demiurge's new game engine. Building a 'Robot Murder Simulator' has been a blast for us, and we can't wait to get it into gamers' hands."
Shoot Many Robots look like an old school gamer's or arcade junkies dream. With a side-scroller feel, item looting, co-op, and shoot 'em up mechanics, we can assume it will be a huge success on the PSN and Xbox LIVE Arcade platforms.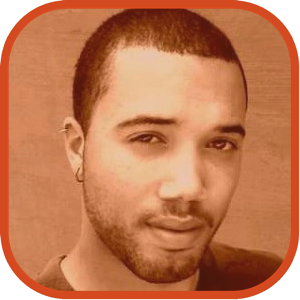 Posted by John Kilhefner Categories: Adventure, Downloadable Content, Microsoft, Xbox 360, Xbox Live Marketplace,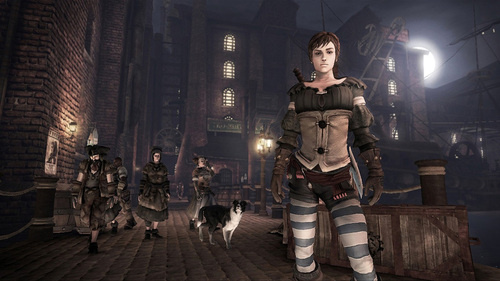 On November 23 gamers can get their hands on the Exclusive Hair Pack for 160 Microsoft Points. This pack adds afros, corn rows, asymmetrical bobs, and a dog buff which gives your dog five stars across all abilities without having to train him.
The Understone Quest Pack will also become available for 400 MP. This expansion adds an entirely new town for you to pillage and find sexual conquests in, if you like that sort of stuff. Understone is a fully realized town built by the hands of Montague Hummes under the streets of Bowerstone. Plenty of property is available for purchase just as you'd expect from any other town in the game.
The catch of the town is that the villagers are under the control of a mysterious voice, and it is up to you to find out who or what is keeping the villagers under this spell. The decision you make will decide Underworld's fate, and your own moral one.
Lastly, the pack will turn the Saker's bandit camp into a tourist attraction with a shooting gallery mini-game, Reaver's Wheel of Misfortune, and new prizes to be won.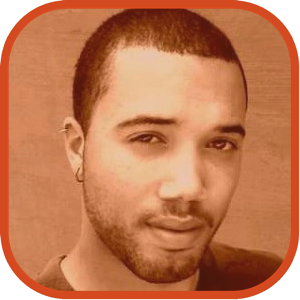 Posted by John Kilhefner Categories: Downloadable Content, PlayStation Network, Screenshots, SEGA, Xbox Live Arcade,
The long winded wait for the blue blur's glorious return to form has been a grueling tale of teasers followed by long periods of nothingness. Finally, a light can be seen at the end of the tunnel, and for some that light is closer than it is for others.
Sonic the Hedgehog 4: Episode 1 will be available first in the iTunes App Store beginning on October 7th. The next iteration will be available for download on the Wii Shop Channel October 11th, followed by the Playstation Network and Xbox Live Arcade versions hitting October 12th and 13th respectively.
Wii owners can expect to relinquish 1500 Wii Points; PSN users - $14.99; and XBLA - 1200 Microsoft Points. The iPhone price will be specified later this week.
Sonic the Hedgehog 4: Episode 1 will be the first of an unspecified number of episodes. Game play is similar to the original Sega Genesis titles, namely the original Sonic the Hedgehog, with a few new twists and graphical enhancements thrown in for the modern age.
Click to continue reading Sonic the Hedgehog 4: Episode 1 release date
Read More

| IGN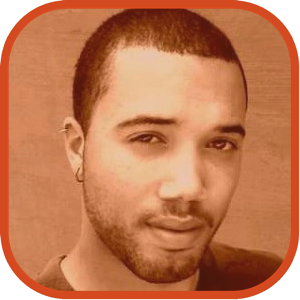 Posted by John Kilhefner Categories: Casual, Downloadable Content, Portable/Mobile, Screenshots,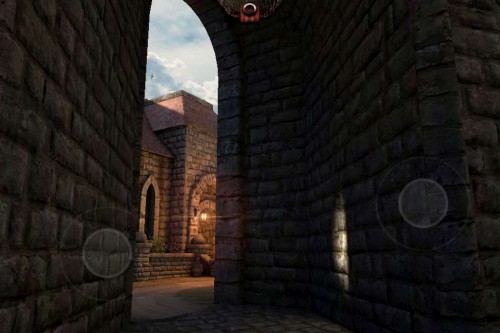 While waiting to get their hands on Epic Games' (Gears of War, Unreal Tournament) iOS only game - Project Sword - Apple gamers will be able to explore just how well the Unreal Engine runs on their iOS device. Compatible with iPhone 4 and 3GS, 3rd and 4th gen iPod touch, and the iPad; the Unreal Engine tech demo, dubbed Epic Citadel, lets gamers explore a castle interface with all the bells and whistles of the Unreal Engine. Such as: bump offset mapping, real time lighting, texture mapping, global illumination, and more. Epic citadel was created in eight weeks and can be downloaded for free from the App Store.
More screenshots after the jump.
Click to continue reading Epic Citadel teases Unreal Engine on iOS
Read More

| Epic Citadel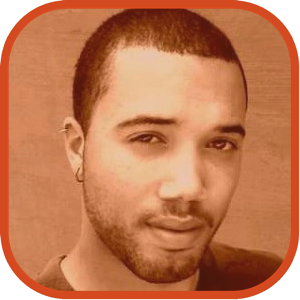 Posted by John Kilhefner Categories: Culture, Downloadable Content, Editorial, Internet, PC,
Kongregate, a community with a firm back bone made up of thousands upon thousands of free games, is about to get even more backing thanks to its recent fusion with gaming giant Gamestop. But will this unlikely pairing hurt the Kongregate gaming community more than it will help? And what exactly does this mean for your beloved local Gamestop?
Kongregate (or Kong for short) averages over 10 million active users with more than 23 million hours of logged game time a month, and puts forward games provided by eager young developers. Indie developers are supported by Kong not only in having a platform to present their wares to such a large community, but also by given a share in ad and transaction revenue. The owners Jim and Emily Greer wholeheartedly support this community, and do their best to give developers and gamers the best possible community for them. They also believe that Gamestop wholeheartedly support the Kong community as well.
Click to continue reading Gamestop Buys Kongregate
Read More

| Kongregate via Gamasutra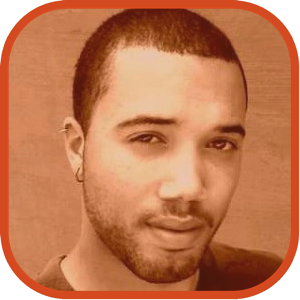 Posted by John Kilhefner Categories: Casual, Downloadable Content, Portable/Mobile, Retro, Sony,
Are you an Android user who is jealous of all those iPhone users' jailbroken ability to play classic PS1 games? If so, then ZodTTD and Yongch have provided a green-eye curing elixir in the form of PSX4Droid. The duo which has brought you game emulators for iPhone and Palm Pre have now managed to have their PSX4Droid emulator available to Android users in the Android App store for $5.99. This means that no jail breaking is needed in order to get your hands on classic games such as Final Fantasy 7, Ridge Racer, Crash Bandicoot, and more!
While paying $5.99 for an emulator that you can find online for free may seem silly, it is still a good deal for those who don't want to risk jail breaking their phone. And also for those who need something a bit more handheld in comparison to a netbook when gaming on the go.
Features for the Android emulator include:
Uses formats BIN,ISO,IMG,PBP,Z,ZNX, and Eboot (compressed too)
WiiMote controller works
Trackball d-pad
Memory card & save states
Virtual control overlays
Scaling modes
© Gear Live Media, LLC. 2007 – User-posted content, unless source is quoted, is licensed under a Creative Commons Public Domain License. Gear Live graphics, logos, designs, page headers, button icons, videos, articles, blogs, forums, scripts and other service names are the trademarks of Gear Live Inc.