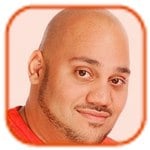 Posted by Andru Edwards Categories: Lunch, Videos, Recipes, Cheese, America, Grilling,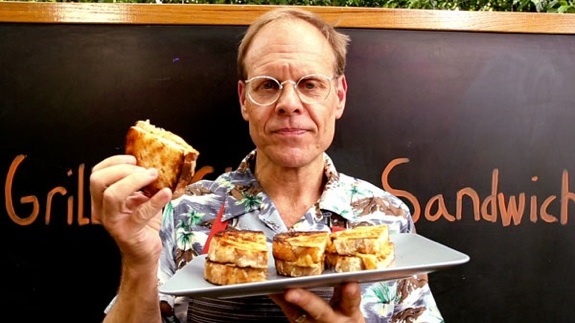 Alton Brown, the lovable and knowledgable food geek and resident cuisine geek, doesn't seem too impressed with the current state of the grilled cheese sandwich. Thankfully, he has decided to share his own recipe for what he refers to as Grilled Grilled Cheese. You see, it's a sandwich cooked on the grill, and the recipe actually involves grilling the freaking cheese.
That's because whenever and wherever people say they're gonna make you a grilled cheese sandwich what they really mean is there gonna make you a griddled sandwich containing some melted cheese. Well not me. Now when I say grilled cheese sandwich, I mean a grilled sandwich containing grilled cheese and here's how I do it.
Look delish though, right? Check out the video after the break.
Click to continue reading Alton Brown presents his sumptuous 'Grilled Grilled Cheese' [Video]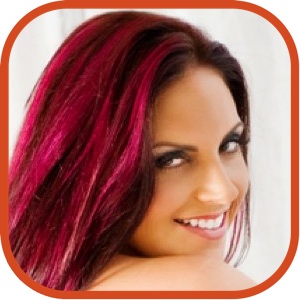 Posted by Taylor Peterson Categories: How To, Kitchen Gadgets, Recipes, Dairy, Organic, Paleo,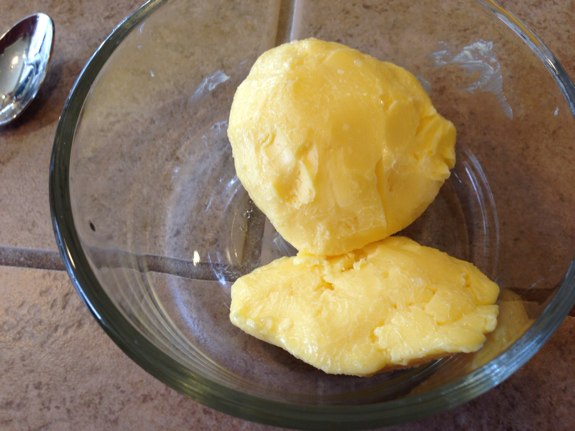 This weekend we purchased a KitchenAid Professional 5 mixer. I have wanted one of these mixers for years, but they're expensive and I didn't want to spend the money. As it turns out, we purchased this used on Craigslist for $130 (which excites me enough to add it to this post.) It was originally listed for $200 (and retails for over $400,) and I'm very proud to have negotiated (with some assistance) to the final price.
After we got the mixer and brought it home, we felt like we needed to immediately start using it due to the excitement. However, we needed to do some shopping and didn't have a lot of time right then. I remembered that we had some heavy cream in the refrigerator that Andru purchased for our coffee. We normally follow a Paleo diet and this cream, from grass fed cows, is an acceptable part of the program. That said, this month I'm following the Whole30 program, and that doesn't allow any dairy except butter from grass fed cows. I knew butter that butter is made by churning cream, but I thought for sure there was more to it than that.
Click to continue reading How to make homemade butter (recipe!)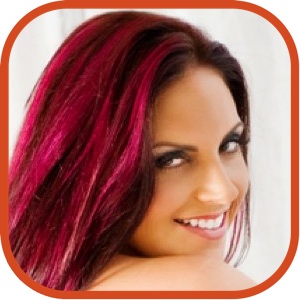 Posted by Taylor Peterson Categories: Recipes, Eggs, Organic, Paleo, Vegetarian, America, Boiling, Sous-Vide,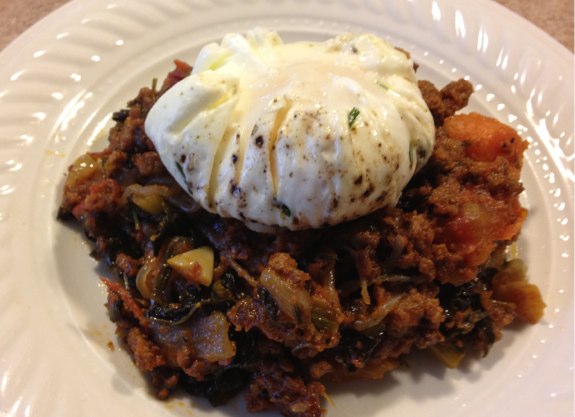 A few days ago I shared a sous-vide poached egg recipe. Since then I've been playing around with it and modifying it to make it even better. Today I wrapped the eggs a little tighter, forcing all the air from the top, thinking that was the key to keeping them from floating and cooking a little more. I also tried to capture a picture of the low level boil in my pot. In the picture from today you can see the difference in the egg white at the top where it was pulled into the pouch format. It left the top just a little more translucent than it was yesterday. I remember a Top Chef episode in which Padma would not even try a contestant's dish because she felt the egg was still a little raw. Today I felt like there was a chance Padma might reject my breakfast, so I popped it on the microwave for about 15 seconds. Tomorrow (yes doing this for a third day - I love these!) I will try to make less of a pouch with the egg. I think the ramekin might be too deep and something more shallow would help.
Click to continue reading Modifying my poached egg sous vide recipe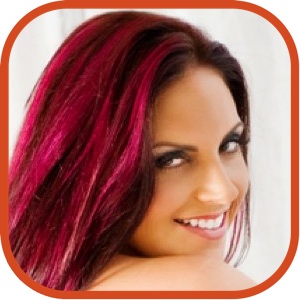 Posted by Taylor Peterson Categories: Breakfast, Comfort Food, Recipes, Eggs, Organic, Vegetarian, America, Boiling, Slow Cooking,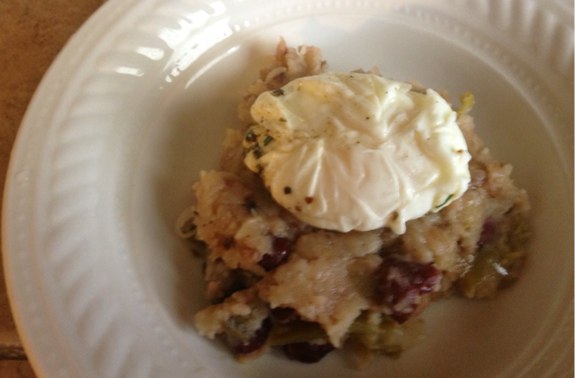 We recently completed the Whole30 challenge and are now settled in to eating a paleo diet. I am not the one that does the cooking in the house but yesterday Andru told me about sous-vide cooking and we actually backed the Nomiku from Kickstarter after watching their video. Shortly after I saw a tweet with a video showing how to sous-vide an egg without buying an $800 machine, and I wanted to know more. I don't regret our Nomiku purchase at all--it wasn't $800--but since it won't arrive until December, I wanted to find something else in the meantime.
Click to continue reading Poached eggs sous-vide recipe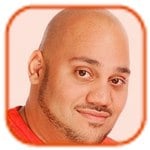 Posted by Andru Edwards Categories: Dessert, Recipes, Dairy, Grains, Vegetarian, Boiling,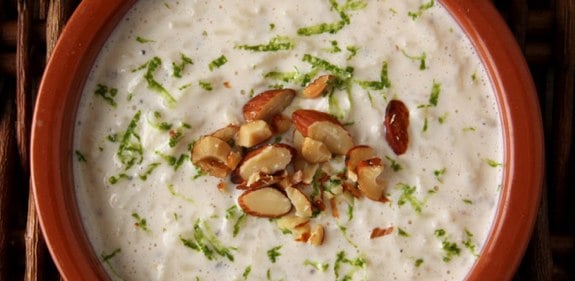 I'm an absolute sucker for rice pudding, mostly because I've found it to always be pretty delicious, regardless of the source. Whether it's something ordered at a New York diner, an Indian restaurant, or bought at the supermarket in a Kozy Shack plastic tub, if I see it as an option, I'm usually getting it. This rice pudding recipe is adapted from Monica Bhide, who suggests serving it with fresh mango. While that is good, the recipe does stand up on its own as well, as the coconut and cardamom bring something nice and different to the table, without changing the overall goodness.
Click to continue reading Coconut Cardamom Rice Pudding Recipe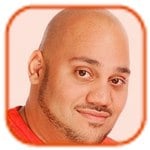 Posted by Andru Edwards Categories: Dinner, Lunch, Quick Meals, Recipes, Grains, Meat, Poultry, Carribean, Southern, Boiling, Frying,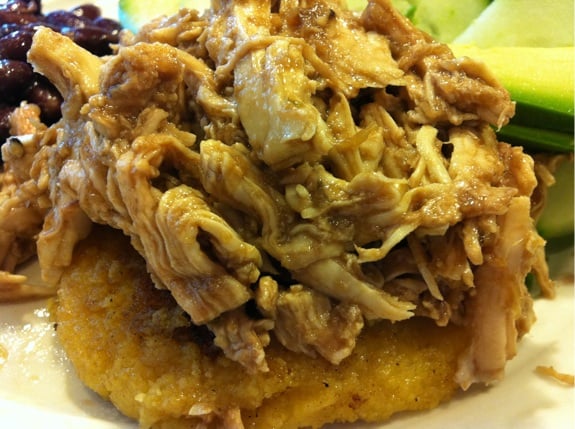 This recipe for tropical chicken polenta cakes is one you can mostly prepare days in advance, making it a convenient mid-week meal. Simply boil the chicken breasts and prepare the polenta, put both in their own sealed containers, and bring them out when you want to make this dish. If you end up with extra polenta cakes, use them to make "grilled cheese sandwiches." Seriously, they're awesome. On to the recipe:
INGREDIENTS:

Tropical Chicken:
3 chicken breasts, shredded (see prep)
1/2 pineapple (2 cups), blended into a puree
2 Tablespoons balsamic vinegar
1 teaspoon lime juice
1/4 teaspoon sea salt
Polenta:
1.5 cups chicken or vegetable stock
1 cups polenta (coarsely ground yellow cornmeal)
1 tablespoon olive oil
Optional: 1/4 cup grated Parmesan
Click to continue reading Recipe: Tropical chicken polenta cakes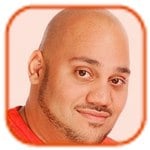 Posted by Andru Edwards Categories: Dinner, Recipes, Fruit, Meat, Poultry, Carribean, Baking,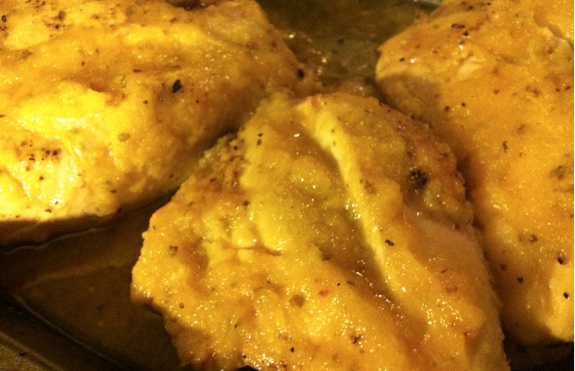 Chicken is a great meat because it holds the flavor of spices really well, while maintaining the original flavor of the chicken itself on the inside. This makes it a great base for recipes like this Pineapple Lime Chicken, where we are using a couple of different fruit acids, along with a few spices, with the end result being a nice, island-y dish. To make this one a little easier come preparation time, you can cut up the pineapple days in advance and keep it inside of a sealed container in the fridge.
INGREDIENTS
Marinade:
1/2 pineapple, chopped into chunks
2 limes (or 1/2 cup lime juice)
2 cloves garlic, minced
1/4 teaspoon ground cumin
1/2 teaspoon dried oregano
1 teaspoon sea salt
Chicken:
4 chicken breasts, bone in with skin
2 Tablespoons olive oil
1/2 teaspoon sea salt
1/2 teaspoon black pepper (freshly ground)
Click to continue reading Recipe: Pineapple Lime Chicken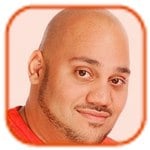 Posted by Andru Edwards Categories: Dinner, Comfort Food, Recipes, Beef, Condiments, Meat, Far East, Braising,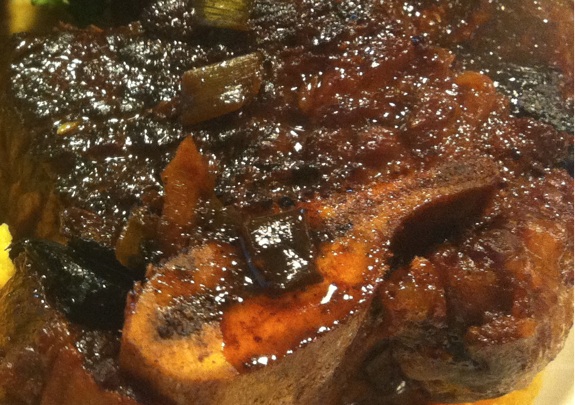 I am a big fan of short ribs, and also enjoy a good marinade. There's just something about the way a few key ingredients can totally enhance the flavor of meat after leaving it to sit for a while in the fridge. Korean short ribs are a prime example. Typically, the marinade has a handful of ingredients, and you can taste each one in the end result. Here's a recipe for Korean-style short ribs, with a great marinade, that tastes absolutely delicious:

INGREDIENTS

Marinade:
1/4 cup reduced sodium soy sauce
2 Tablespoons brown sugar
4 stalks chopped green onion
1 tablespoon olive oil
2 tablespoons sesame oil
3 garlic cloves, minced
2 tablespoons rice vinegar

Short Ribs:
1.5 pounds beef short ribs
8oz chicken or vegetable stock
Click to continue reading Recipe: Korean Short Ribs with Marinade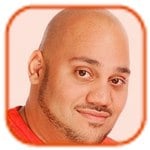 Posted by Andru Edwards Categories: Fast Food, Comfort Food, Recipes, Poultry, Spices, America, Frying,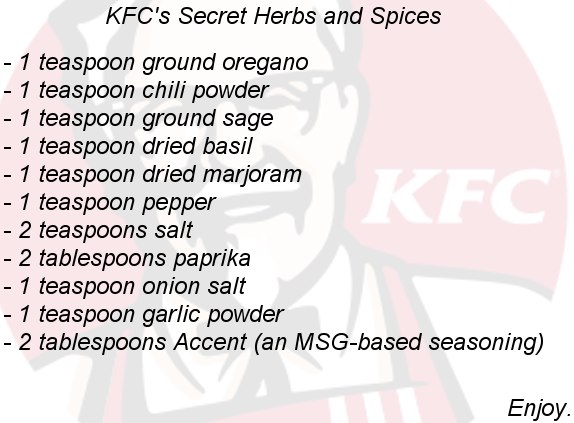 Even the secret KFC recipe for making delicious fried chicken isn't safe from the perils of the Internet, and we've got the recipe here to prove it. Here are the 11 herbs and spices that make KFC "finger-lickin' good." Wait, do they still say that? In any event, the recipe is as follows, and the chicken should be cooked in a pressure fryer:
1 tsp ground oregano
1 tsp chili powder
1 tsp ground sage
1 tsp dried basil
1 tsp dried marjoram
1 tsp pepper
2 tsp salt
2 Tbsp paprika
1 tsp onion salt
1 tsp garlic powder
2 Tbsp Accent (MSG seasoning)
Anyone gonna give it a shot?
Read More

| Internet Today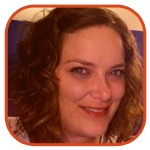 Posted by Jenny Lewis Categories: Dessert, Quick Meals, Recipes, Sugar, France, Baking,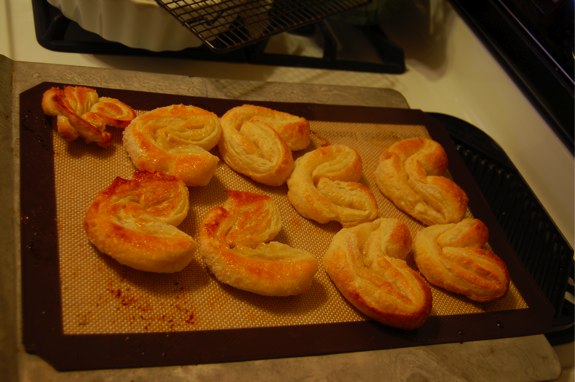 File these under "Super Easy, Still Impressive" - palmiers (light, sweet puff pastry cookies) are criminally cinchy to make and an impressive and tasty way to end a meal on a high (and not too heavy) note. I love to eat these with chocolate sauce or whipped cream, and every once in a while I get a little crazy and add some cinnamon to the sugar.
Ingredients:
1 cup sugar
1 sheet of puff pastry
Preparation:
Preheat the oven to 425.
Sprinkle half of the sugar on a cutting board. Unfold the puff pastry and press it down into the sugar. Sprinkle the other half of the sugar on top of the puff pastry and spread it around with your fingers, brushing off the sugar that doesn't stick to the pastry.
Fold the sides of the puff pastry in to the center. Fold the pastry again so there are four layers. Using a sharp knife, cut the pastry across the short side into 1 inch slices. For the best results cut straight down, not back-and-forth like with bread or steak.
The very best baking results will be achieved using a silicone baking mat like a Silpat, but parchment paper will work in a pinch. To bake, take the sliced pieces and place them cut side down on the baking sheet. Unfold them slightly and twist the edges down, so that the cookies make a V (this part is not the easiest thing to explain, I know - basically you'll have one end standing up on the cut side, and it will be the point on the V that's formed with the two ends lying flat on the the non-cut side). Bake until the tops are slightly golden (about 7 minutes) and remove from the oven. Flip them over and put back in the oven another 4 or 5 minutes or so - until the tops and sides are nicely browed and the sugar has caramelized. Remove and let cool, then eat!
© Gear Live Media, LLC. 2007 – User-posted content, unless source is quoted, is licensed under a Creative Commons Public Domain License. Gear Live graphics, logos, designs, page headers, button icons, videos, articles, blogs, forums, scripts and other service names are the trademarks of Gear Live Inc.