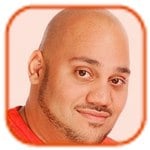 Posted by Andru Edwards Categories: Dinner, Lunch, Quick Meals, Recipes, Grains, Meat, Poultry, Carribean, Southern, Boiling, Frying,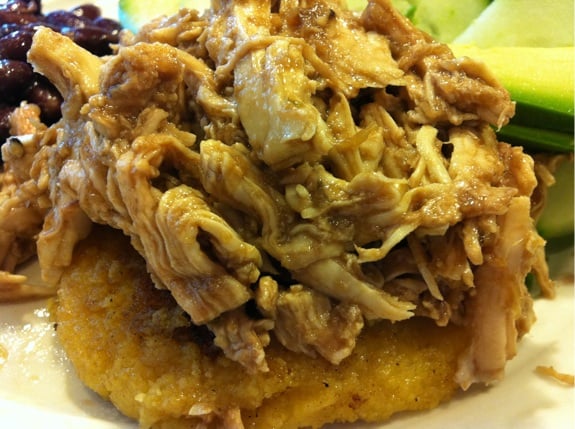 This recipe for tropical chicken polenta cakes is one you can mostly prepare days in advance, making it a convenient mid-week meal. Simply boil the chicken breasts and prepare the polenta, put both in their own sealed containers, and bring them out when you want to make this dish. If you end up with extra polenta cakes, use them to make "grilled cheese sandwiches." Seriously, they're awesome. On to the recipe:
INGREDIENTS:

Tropical Chicken:
3 chicken breasts, shredded (see prep)
1/2 pineapple (2 cups), blended into a puree
2 Tablespoons balsamic vinegar
1 teaspoon lime juice
1/4 teaspoon sea salt
Polenta:
1.5 cups chicken or vegetable stock
1 cups polenta (coarsely ground yellow cornmeal)
1 tablespoon olive oil
Optional: 1/4 cup grated Parmesan
Click to continue reading Recipe: Tropical chicken polenta cakes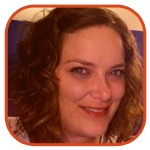 Posted by Jenny Lewis Categories: Dessert, Quick Meals, Recipes, Sugar, France, Baking,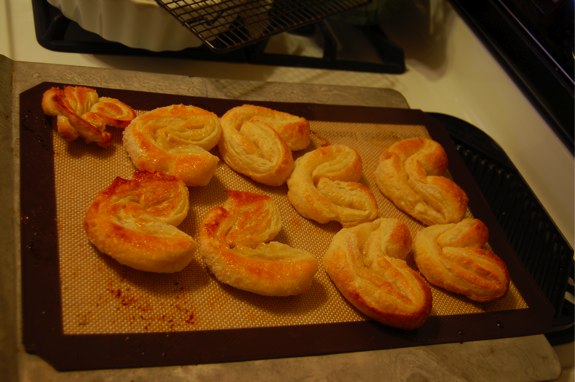 File these under "Super Easy, Still Impressive" - palmiers (light, sweet puff pastry cookies) are criminally cinchy to make and an impressive and tasty way to end a meal on a high (and not too heavy) note. I love to eat these with chocolate sauce or whipped cream, and every once in a while I get a little crazy and add some cinnamon to the sugar.
Ingredients:
1 cup sugar
1 sheet of puff pastry
Preparation:
Preheat the oven to 425.
Sprinkle half of the sugar on a cutting board. Unfold the puff pastry and press it down into the sugar. Sprinkle the other half of the sugar on top of the puff pastry and spread it around with your fingers, brushing off the sugar that doesn't stick to the pastry.
Fold the sides of the puff pastry in to the center. Fold the pastry again so there are four layers. Using a sharp knife, cut the pastry across the short side into 1 inch slices. For the best results cut straight down, not back-and-forth like with bread or steak.
The very best baking results will be achieved using a silicone baking mat like a Silpat, but parchment paper will work in a pinch. To bake, take the sliced pieces and place them cut side down on the baking sheet. Unfold them slightly and twist the edges down, so that the cookies make a V (this part is not the easiest thing to explain, I know - basically you'll have one end standing up on the cut side, and it will be the point on the V that's formed with the two ends lying flat on the the non-cut side). Bake until the tops are slightly golden (about 7 minutes) and remove from the oven. Flip them over and put back in the oven another 4 or 5 minutes or so - until the tops and sides are nicely browed and the sugar has caramelized. Remove and let cool, then eat!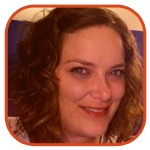 Posted by Jenny Lewis Categories: Dinner, Lunch, Quick Meals, Recipes, Summer Cooking, Poultry, Salad, Vegetables, Mediterranean,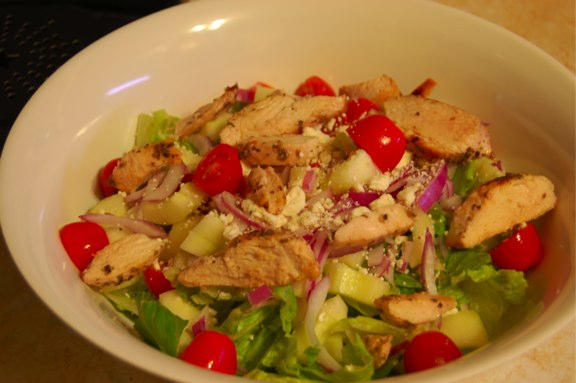 At home one night with plenty of nicely marinated chicken but no pita to be found, I had an epiphany - if souvlaki is basically an undressed Greek salad with chicken on a pita, why couldn't I eat it as a DRESSED Greek salad with chicken without a pita? And thus my new summer standby meal was born - the chicken souvlaki salad. This recipe will feed two very well and leave four wanting more (I suggest getting some baklava for dessert).
Vinaigrette Ingredients
:
1/2 cup plus 2 Tablespoons olive oil
5 Tablespoons red wine vinegar
1 teaspoon lemon juice
1 teaspoon thyme
1 teaspoon oregano
1/4 teaspoon black pepper
Salad Ingredients
:
2 boneless skinless chicken breasts
1 head of Romaine lettuce or 2 hearts of Romaine
2 tomatoes, diced
1 small red onion, diced
1 large cucumber, peeled and de-seeded
2 Tablespoons crumbled Feta cheese
Preparation:
Mix the marinade. Reserve half to dress the salad, and combine the other half in a zipper bag with the chicken. Marinate the chicken for 4 to 24 hours.
Grill (or saute) the marinated chicken breasts. Slice thinly. Prepare the salad vegetables. Top with the chicken and cheese, then the reserved vinaigrette. If you're feeling really saucy, you can use tzaziki as a dressing instead of the reserved half of the vinaigrette. Or you could just use both.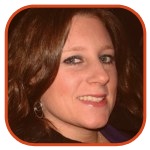 Posted by Vicky Lane Categories: Appetizers, Dinner, How To, Quick Meals, Recipes, Summer Cooking, Shellfish, America, Carribean, Broiling,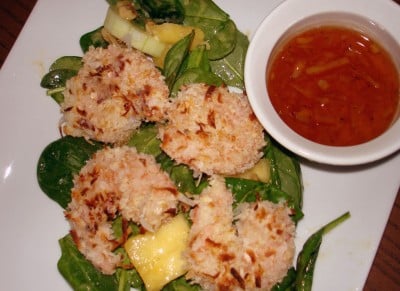 Yesterday in Chicago the weather was sunny and 65… in the middle of February! It was spectacular. I was inspired by the warm weather to create something that reminded me of summer or my favorite warm weather place, the Caribbean.
The first time I ever tried coconut shrimp was at a restaurant I worked at in college. They fried them up and served with a sweet plum sauce. I absolutely loved them and ordered them almost every shift I worked. My version requires no frying and it so easy and quick to make. I also borrowed a great broiling technique from Ellie Krieger from the Foodnetwork, which works every time.
Some people say they are not fans of the texture of coconut, which I can kind of understand. A great tip for flaky coconut is to throw it in the blender or food processor before using, this helps the coconut blend in well with the breading. I did not do this as me and Husband love coconut in any form.

Prep Time : About 15 minutes
Cook Time: 5 minutes
Serves 4
Ingredients
1 pound peeled and deveined shrimp (this just makes life easier)
1/2 cup all purpose flour
1/2 cup shredded coconut, I used sweetened and used a heaping 1/2 cup
3/4 teaspoon salt
1/4 teaspoon pepper
3 egg whites
3/4 panko crumbs (japanes style breadcrumbs, found in almost every grocery store in the Asian section)
1 teaspoon ancho chili powder (which is a milder chili powder)
2 tablespoons canola oil
Nonstick cooking spray
Click to continue reading Recipe: Coconut Crunchy Shrimp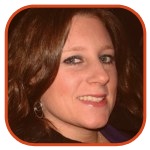 Posted by Vicky Lane Categories: Cuisine, Fish, Meal Time, Dinner, Lunch, Preparation, Broiling, Specials, How To, Quick Meals, Recipes,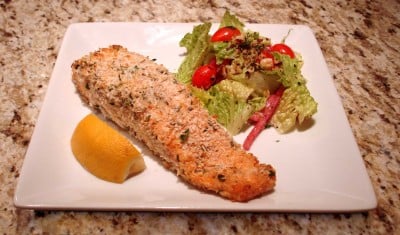 One of my favorite, recent creations is a light, alternative to fried fish that is easy but still packs a ton of flavor. Panko Crusted Salmon is a great go-to meal during the week that literally takes maybe 20 minutes to prepare and broil. In this recipe, I used Norwegian Salmon, mostly because it always looks so great at the seafood counter but also because the flavor is amazing. Most fish would work with this recipe but it is perfectly matched with Salmon.
Panko is the Japanese term for bread crumbs and in my opinion creates a much crunchier, crispier crust on anything. If you are looking for a better alternative to bread crumbs, panko is by far the way to go. They are light and flaky and can be used for toppings on casseroles or even filler to crab cakes (it can really replace anything requiring bread crumbs). I love panko crusted seafood but have also used these delicious, airy crumbs to crust chicken and pork chops. Panko can absorb seasoning well (as they are rather bland alone) and don't make foods heavy like bread crumbs usually do. Panko is perfect when you want a crunch without frying and can be found at most grocery stores and all Asian specialty stores.
Panko Crusted Salmon
Serves 4
Prep Time : 10 minutes
Cook Time: 10 minutes
Ingredients
4 Salmon Fillets (6 oz each)
Nonstick Cooking Spray
1 Tbs Rosemary chopped finely
1 Tbs Parsley chopped finely
Dijon Mustard
3/4 cup panko crumbs
Salt and pepper
Lemon wedges
Click to continue reading Recipe: Panko Crusted Salmon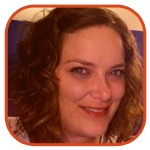 Posted by Jenny Lewis Categories: Dinner, Lunch, Side Dishes, Quick Meals, Recipes, Summer Cooking, Fruit, Salad, Vegetables, Vegetarian,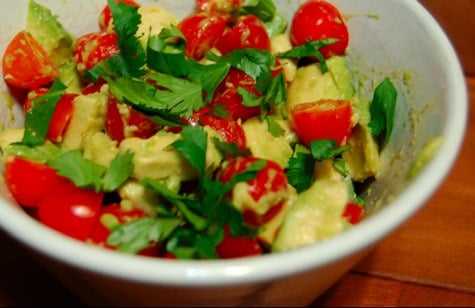 It's summer, and the food lobe of my brain turns to one thing when the weather starts warming up - avocados. Being on the East Coast, avocados are definitely my favorite summertime-only indulgence, and they are well worth the wait in all of their forms. Another recipe from Clean Eating magazine, these Avocado Salad Wraps are fantastic as a light lunch or, when paired with some bread or tortillas, a stove-free dinner on a hot day.
Ingredients:
2 T Dijon mustard
1 medium ripe avocado, diced
1 medium ripe tomato, chopped into pieces the same size as the avocado
1/4 cup cilantro
lime juice (optional)
4 big lettuce leaves (romaine works great)
Preparation:
Combine the first four ingredients in a bowl. If the wraps aren't going to be eaten right away, toss some lime juice into the bowl with the salad.
Divide the salad between the 4 lettuce leaves, wrap and enjoy! Or, if you're like me, eschew the lettuce altogether and eat the salad straight out of the bowl.
Read More

|
Clean Eating Magazine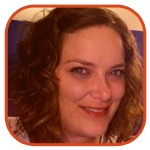 Posted by Jenny Lewis Categories: Dinner, Lunch, Quick Meals, Grains, Poultry, Grilling,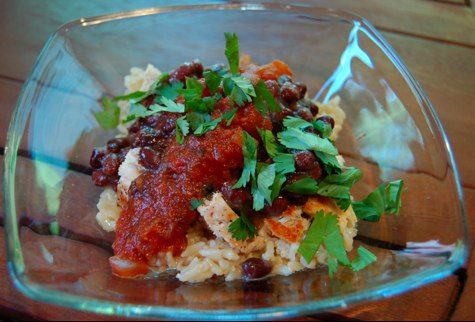 Beans and rice, rice and beans. Endorsed by scores of nations worldwide, beans and rice provides a balance of protein and carbs that can hardly be beat (not to mention the combination creates a very thrifty meal). Add some chicken for an extra protein bump and some salsa for flavor, and you have a dinner that's quick, healthy and delish.
This recipe came to me via the print edition of Clean Eating magazine, which I highly endorse.
Click to continue reading Recipe: The Perfect Protein, Rice and Beans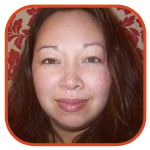 Posted by Monica Edwards Categories: Dinner, Lunch, Side Dishes, Quick Meals, Recipes, Salad, Vegetables, Vegetarian, America,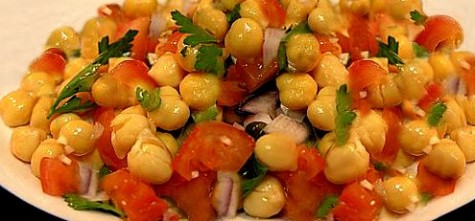 I absolutely love salads, so when I come across a new recipe, I have to share it with everyone - we all could use more veggies in our diets. This recipe is quite simple and tasty, as well as pleasing to the eye—because I am a huge believer in that we first eat with our eyes, before our mouths.
Ingredients:
3 ounces baby arugula
2 scallions, thinly sliced
1 15 oz. can of chickpeas, rinsed and drained
1 cup halved cherry tomatoes
1/4 cup walnuts, toasted if desired(my preference)
2 TB red wine vinegar
2 TB olive oil
coarse salt and ground pepper to taste
Preparation:
In medium bowl, layer the first 5 ingredients and set aside. In separate tightly lidded container, combine vinegar, oil, salt, and pepper; shake until blended. Pour directly onto salad and toss.
Enjoy a fresh, quick salad.

Posted by Jenni Burns Categories: Dinner, Lunch, Quick Meals, Recipes, Poultry, Salad, Vegetables, America, Grilling,
This is a great one for summer time cooking when it's hot and all you can think about it staying away from the hot oven, and yet you still have to feed your family. The best way to prepare this recipe is to cook the chicken ahead of time before it gets hot!
CHICKEN CAESAR SALAD WRAP

Makes 4 Wraps
Ingredients:
2 Chicken breasts, cubed and grilled or fried
2 Heads Romaine lettuce, chopped
Johnny's Caesar Dressing
1 cup fresh grated Parmesan cheese
Dash of pepper
4 flour tortillas, whole wheat, spinach, plain, mulitgrain, you choose!
Directions:
Cook the chicken however you desire and set aside to cool.
Toss together chopped lettuce, dressing, pepper, and cheese. Add chicken to the lettuce mixture and stir lightly.
Warm tortillas and serve up the wraps at the table as the warmth from the tortilla will cause the lettuce to wilt if left to sit. Enjoy!
For some variety you can mix things up a bit. The other night we made the wraps with spinach and blue cheese dressing. Be creative, you can put any kind of salad in a wrap to add a little excitement to your salad! Try BBQ sauce on your chicken without dressing on the salad just use extra BBQ sauce. Hey McDonald's is doing it, but I'm sure it's much better homemade!

Posted by Jenni Burns Categories: Quick Meals, Recipes, Condiments,
My friend Becky gave me this vinaigrette recipe - I tried it, and it was delicious! I love vinaigrette dressing for salad, they are light and tasty. She got the recipe from "America's Test Kitchen Family Cookbook."
Basic Vinaigrette
Makes about 1 cup
Prep Time 10 minutes
INGREDIENTS:
3/4 cup extra-virgin olive oil
3 Tablespoons vinegar (I usually use basalmic, but the recipe calls for red or white wine vinegar)
2 teaspoons minced shallot or red onion (sometimes I'll even use a bit of a mild yellow onion instead)
2 teaspoons Dijon mustard
1 1/2 teaspoons minced fresh herbs (thyme, oregano, basil, tarragon, parsely, rosemary or a combination, also you can use about 1/2 teaspoon dried thyme, rosemary or oregano)
1 garlic clove, minced
1/2 teaspoon salt
1/4 teaspoon pepper
DIRECTIONS:
Shake all of the ingredients together in a jar with a tight-fitting lid. The dressing can be refrigerated for up to 7 days. When you want to use the dressing, remove from the refrigerator a couple hours ahead of time and bring to room temperature, then shake vigorously to recombine before using. If you are going to use the dressing in a few days you can just leave it out.
© Gear Live Media, LLC. 2007 – User-posted content, unless source is quoted, is licensed under a Creative Commons Public Domain License. Gear Live graphics, logos, designs, page headers, button icons, videos, articles, blogs, forums, scripts and other service names are the trademarks of Gear Live Inc.