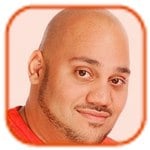 Posted by Andru Edwards Categories: Lunch, Videos, Recipes, Cheese, America, Grilling,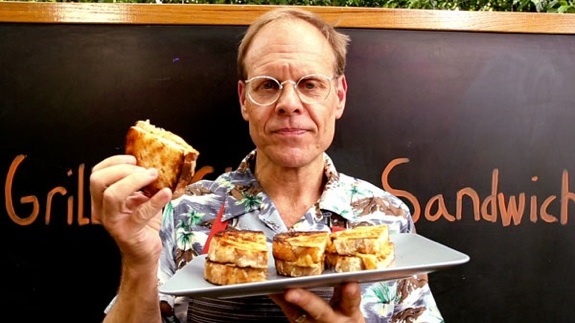 Alton Brown, the lovable and knowledgable food geek and resident cuisine geek, doesn't seem too impressed with the current state of the grilled cheese sandwich. Thankfully, he has decided to share his own recipe for what he refers to as Grilled Grilled Cheese. You see, it's a sandwich cooked on the grill, and the recipe actually involves grilling the freaking cheese.
That's because whenever and wherever people say they're gonna make you a grilled cheese sandwich what they really mean is there gonna make you a griddled sandwich containing some melted cheese. Well not me. Now when I say grilled cheese sandwich, I mean a grilled sandwich containing grilled cheese and here's how I do it.
Look delish though, right? Check out the video after the break.
Click to continue reading Alton Brown presents his sumptuous 'Grilled Grilled Cheese' [Video]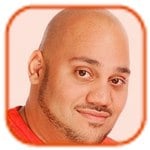 Posted by Andru Edwards Categories: Lunch, Fast Food, America,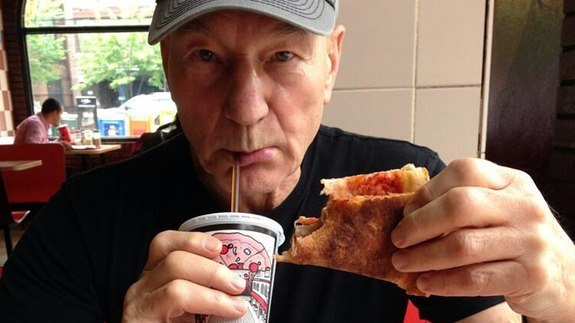 You and Sir Patrick Stewart now have another thing in common if you've ever eaten a slice of pizza. Yesterday, the man who played Captain Jean Luc Picard in Star Trek: The Next Generation admitted on Twitter that he was in the midst of enjoying his first ever pizza slice:
"But nevertheless, this was my first slice of pizza, which I was only eating because my fiancée and I were a little hung-over yesterday morning and she said what we need is pizza and a soothing drink — and she was right. It solved the problem. But, in fact, it was my first slice, and when it was brought over to me, my first comment was 'There's no knife and fork.' Of course, I was mocked for thinking that I could eat a pizza slice with a knife and fork."
Since he grew up in a small town in northern England, Stewart wasn't exposed to pizza much. Not much of an excuse, but Stewart does admit that he has eaten pizza in the past, but they were full pies eaten with knife and fork.
Read More

| Twitter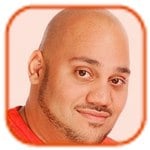 Posted by Andru Edwards Categories: Dinner, Lunch, Quick Meals, Recipes, Grains, Meat, Poultry, Carribean, Southern, Boiling, Frying,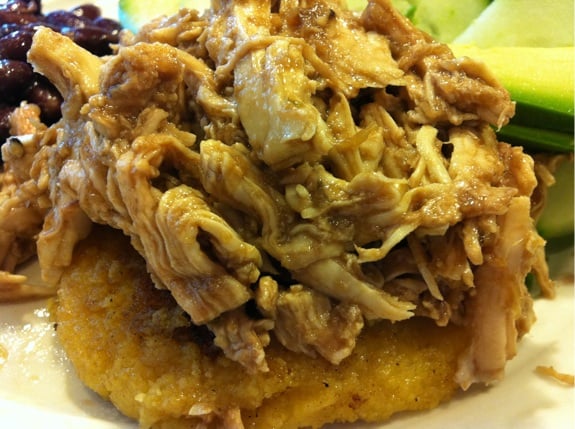 This recipe for tropical chicken polenta cakes is one you can mostly prepare days in advance, making it a convenient mid-week meal. Simply boil the chicken breasts and prepare the polenta, put both in their own sealed containers, and bring them out when you want to make this dish. If you end up with extra polenta cakes, use them to make "grilled cheese sandwiches." Seriously, they're awesome. On to the recipe:
INGREDIENTS:

Tropical Chicken:
3 chicken breasts, shredded (see prep)
1/2 pineapple (2 cups), blended into a puree
2 Tablespoons balsamic vinegar
1 teaspoon lime juice
1/4 teaspoon sea salt
Polenta:
1.5 cups chicken or vegetable stock
1 cups polenta (coarsely ground yellow cornmeal)
1 tablespoon olive oil
Optional: 1/4 cup grated Parmesan
Click to continue reading Recipe: Tropical chicken polenta cakes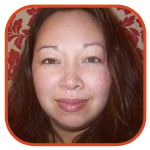 Posted by Monica Edwards Categories: Dinner, Lunch, Restaurants, Product Reviews, America, Carribean, Tropical,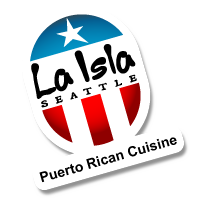 Over the years, my husband and I have eaten at a lot of restaurants, I hesitate to say hundreds because it makes it sound like I never cook at home, but I would not be surprised if it were true. We love food. From shopping for quality ingredients, to preparation, and execution of a great dish. It is all so fascinating, not to mention delicious if said recipe turns out as it was intended. So in order to share my love or hate for a particular restaurant, I will be reviewing these establishments now and then so that the everyday person can go in knowing what to expect and what to order and what not to order should you walk away in disgust.
Today, I will be writing about one of my favorite restaurants in the Seattle area, La Isla, located in Ballard. It is not the easiest place to get to as far as easy freeway access, but so worth the drive. I love Puerto Rican food, as my husband does, and we don't have any other restaurants in this area, for that matter anywhere in this region that we have heard of that offers the dishes that one must have to call themselves an authentic Puerto Rican restaurant. Why is that I wonder? I hope many more will open in this area following in the footsteps of La Isla, but they will have big shoes to fill.
Click to continue reading Puerto Rican Cuisine Done Right: La Isla Restaurant Review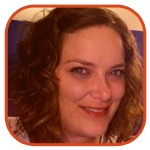 Posted by Jenny Lewis Categories: Dinner, Lunch, Quick Meals, Recipes, Summer Cooking, Poultry, Salad, Vegetables, Mediterranean,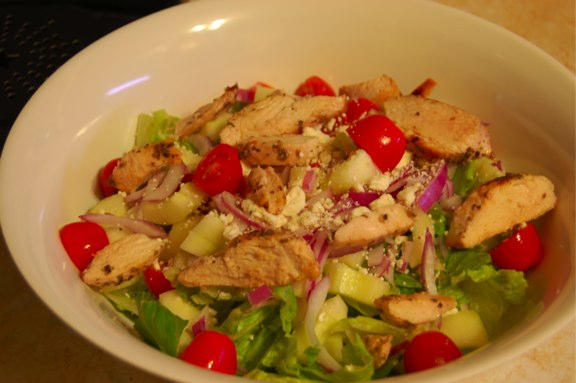 At home one night with plenty of nicely marinated chicken but no pita to be found, I had an epiphany - if souvlaki is basically an undressed Greek salad with chicken on a pita, why couldn't I eat it as a DRESSED Greek salad with chicken without a pita? And thus my new summer standby meal was born - the chicken souvlaki salad. This recipe will feed two very well and leave four wanting more (I suggest getting some baklava for dessert).
Vinaigrette Ingredients
:
1/2 cup plus 2 Tablespoons olive oil
5 Tablespoons red wine vinegar
1 teaspoon lemon juice
1 teaspoon thyme
1 teaspoon oregano
1/4 teaspoon black pepper
Salad Ingredients
:
2 boneless skinless chicken breasts
1 head of Romaine lettuce or 2 hearts of Romaine
2 tomatoes, diced
1 small red onion, diced
1 large cucumber, peeled and de-seeded
2 Tablespoons crumbled Feta cheese
Preparation:
Mix the marinade. Reserve half to dress the salad, and combine the other half in a zipper bag with the chicken. Marinate the chicken for 4 to 24 hours.
Grill (or saute) the marinated chicken breasts. Slice thinly. Prepare the salad vegetables. Top with the chicken and cheese, then the reserved vinaigrette. If you're feeling really saucy, you can use tzaziki as a dressing instead of the reserved half of the vinaigrette. Or you could just use both.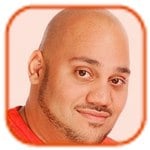 Posted by Andru Edwards Categories: Dinner, Lunch, Side Dishes, Product Reviews, Poultry, America,
Just leave it to Diddy, hip-hop star, fashion mogul, and leader of Bad Boy Records, to bring such a scientific experiment into the forefront of our minds. Why the final word between KFC's fried chicken and that of Popeye's has taken so long to be settled is beyond me, but we need to thank the heavens above that Diddy was able to bring this important issue into light.
Now we won't ruin the results, but we will say that we have to agree with his assessment that says KFC mashed potatoes and gravy beat Popeye's version, while Popeye's beans destroy those of KFC. But really, this is all about the chicken, is it not? Hit the video above for the results - we've kept you waiting long enough.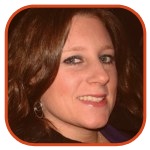 Posted by Vicky Lane Categories: Cuisine, Fish, Meal Time, Dinner, Lunch, Preparation, Broiling, Specials, How To, Quick Meals, Recipes,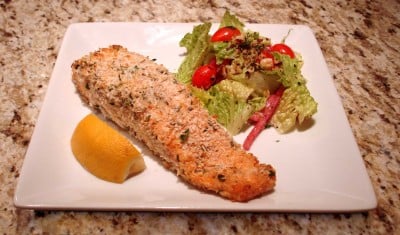 One of my favorite, recent creations is a light, alternative to fried fish that is easy but still packs a ton of flavor. Panko Crusted Salmon is a great go-to meal during the week that literally takes maybe 20 minutes to prepare and broil. In this recipe, I used Norwegian Salmon, mostly because it always looks so great at the seafood counter but also because the flavor is amazing. Most fish would work with this recipe but it is perfectly matched with Salmon.
Panko is the Japanese term for bread crumbs and in my opinion creates a much crunchier, crispier crust on anything. If you are looking for a better alternative to bread crumbs, panko is by far the way to go. They are light and flaky and can be used for toppings on casseroles or even filler to crab cakes (it can really replace anything requiring bread crumbs). I love panko crusted seafood but have also used these delicious, airy crumbs to crust chicken and pork chops. Panko can absorb seasoning well (as they are rather bland alone) and don't make foods heavy like bread crumbs usually do. Panko is perfect when you want a crunch without frying and can be found at most grocery stores and all Asian specialty stores.
Panko Crusted Salmon
Serves 4
Prep Time : 10 minutes
Cook Time: 10 minutes
Ingredients
4 Salmon Fillets (6 oz each)
Nonstick Cooking Spray
1 Tbs Rosemary chopped finely
1 Tbs Parsley chopped finely
Dijon Mustard
3/4 cup panko crumbs
Salt and pepper
Lemon wedges
Click to continue reading Recipe: Panko Crusted Salmon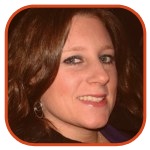 Posted by Vicky Lane Categories: Cuisine, Cheese, Fish, Shellfish, Dinner, Lunch, Side Dishes, Comfort Food, How To, Product Reviews, Recipes, America,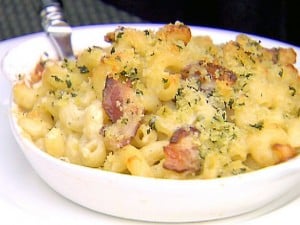 As a Foodnetwork addict I am constantly experimenting with great recipes from from my favorite shows. On Easy Entertaining with Michael Chiarello on an episode entitled "Pot luck challenge", Jan Birnbaum, chef and restaurateur, caught my eye with an upscale, hearty mac n' cheese.
The original recipe called for shrimp, which I was all about, but after visiting the seafood counter at Whole Foods, husband and I couldn't resist the lobster meat (shrimp vs. lobster? no contest). So we splurged justifying that this would be our Superbowl Sunday feast.
Here is my adaptation of Jan's recipe:
Ingredients
1 box medium shell pasta
2 tablespoons extra-virgin olive oil
1 cup tasso ham or bacon (I used bacon)
5 large shallots, minced
1 clove garlic, mined
1 1/2 tablespoons all-purpose flour
1 cup white wine (see review below)
2 cups cream
1 cup grated fontina
1/2 cup grated Cheddar (I prefer mild but sharp would be great too)
2 tablespoons grated Parmesan
6-8 oz lobster meat cut up in good bite size chunks (we bought the precooked tub at the seafood counter)
2 cups gently packed spinach
Kosher salt and ground white pepper
Hot pepper sauce, to taste (recommended: Tabasco)
1/2 cup bread crumbs ( I used panko, my new favorite thing)
1/4 cup chopped Italian parsley leave
Click to continue reading Recipe: Lobster Macaroni and Cheese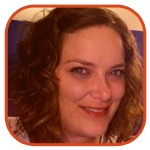 Posted by Jenny Lewis Categories: Dinner, Lunch, Side Dishes, Quick Meals, Recipes, Summer Cooking, Fruit, Salad, Vegetables, Vegetarian,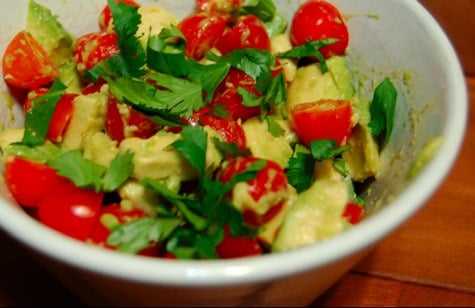 It's summer, and the food lobe of my brain turns to one thing when the weather starts warming up - avocados. Being on the East Coast, avocados are definitely my favorite summertime-only indulgence, and they are well worth the wait in all of their forms. Another recipe from Clean Eating magazine, these Avocado Salad Wraps are fantastic as a light lunch or, when paired with some bread or tortillas, a stove-free dinner on a hot day.
Ingredients:
2 T Dijon mustard
1 medium ripe avocado, diced
1 medium ripe tomato, chopped into pieces the same size as the avocado
1/4 cup cilantro
lime juice (optional)
4 big lettuce leaves (romaine works great)
Preparation:
Combine the first four ingredients in a bowl. If the wraps aren't going to be eaten right away, toss some lime juice into the bowl with the salad.
Divide the salad between the 4 lettuce leaves, wrap and enjoy! Or, if you're like me, eschew the lettuce altogether and eat the salad straight out of the bowl.
Read More

|
Clean Eating Magazine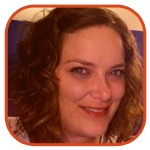 Posted by Jenny Lewis Categories: Dinner, Lunch, Side Dishes, Recipes, Summer Cooking, Cheese, Salad, Vegetables, Vegetarian,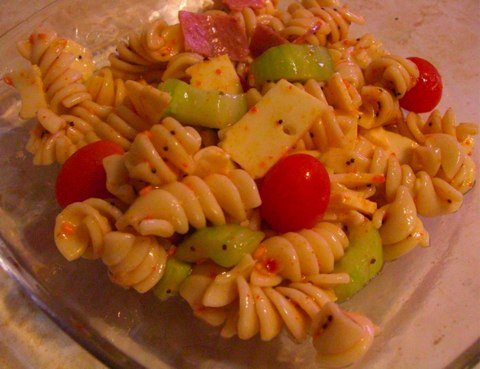 This pasta salad is one of my favorite potluck contributions. Because of the fact that the pasta has to be completely cool - at most room temperature - before assembling the salad, it's a great dish to start at night and finish the next day. Here's a recipe for a great Summer Pasta Salad:
Ingredients:
1 Lb smallish, shaped pasta (rotini, farfalle, macaroni, anything small and easily fork-able)
1/2 bottle of Italian dressing (not creamy)
4 T Salad Supreme
1 12 to 14 inch cucumber or two smaller ones, peeled and seeded
1 pint cherry or grape tomatoes, washed and halved
4 ounces Provolone cheese (this is usually 4 slices of prepackaged sliced cheese)
4 ounces salami (again, usually 4 slices of prepackaged sliced meat, but this can also be 4 ounces from a whole salami)
Click to continue reading Recipe: Summer Pasta Salad
© Gear Live Media, LLC. 2007 – User-posted content, unless source is quoted, is licensed under a Creative Commons Public Domain License. Gear Live graphics, logos, designs, page headers, button icons, videos, articles, blogs, forums, scripts and other service names are the trademarks of Gear Live Inc.