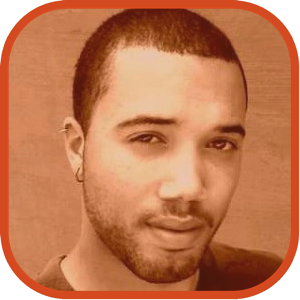 Posted by John Kilhefner Categories: Action, Culture, PC, PlayStation 3, Wii U, Xbox 360,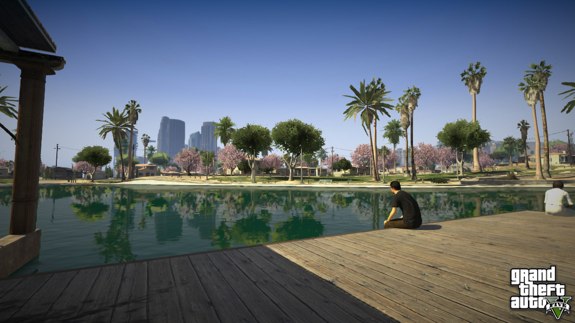 Mike Juliard's petition to get Rockstar to confirm the PC port of Grand Theft Auto 5 has surpassed 47,500 signatures, just 52,500 shy of his 100,000 goal.
From the petition: "GTA games have been a large part of so many peoples lives, and it's a big shame not seeing the newest iteration of the game being released on the most powerful platform."
One of the more pronounced reasons for a PC port is the mod community, as we've been privy to some amazing mods from GTA4 before it: "things like modifications have always been a HUGE part of PC gaming and modded GTA is some of the most insanely fun times you can have."
According to Dan Houser of Rockstar, a PC port is "up for consideration," and this petition should do a lot to make Rockstar realize the PC audience's dedication to the franchise. Grand Theft Auto V is set for a Spring 2013 release.
Read More

| PC Gamer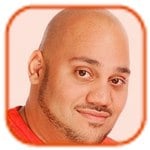 Posted by Andru Edwards Categories: Action, PlayStation 3, Trailers, Xbox 360,
After months of speculation, Rockstar Games on Wednesday released a trailer for Grand Theft Auto V. In a little over a minute and 20 seconds, Rockstar sets the scene for the highly anticipated game and introduces what is presumably the main character.
The trailer answers a few questions. First of all, the game seems to be returning to the fictional state of San Andreas, specifically to Los Santos, a city based on Los Angeles. The narrator of the trailer also seems to be the main character. His voiceover suggests that he is a reformed criminal who has moved back to Los Santos to pursue a life on the straight and narrow.
He said he wanted to "retire ... from that line of work. Be a good guy for once. A family man." Gamers can assume that's probably not going to be the case, as the trailer progresses into clips of car chases and holdups.
But this is all purely speculation at this point.
Click to continue reading Grand Theft Auto V trailer [Video]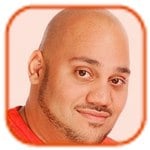 Posted by Andru Edwards Categories: Action, Adventure, Driving, Release Dates, Xbox 360,
If the video above is any indication, and it appears to be genuine, then some stores didn't get the memo that Grand Theft Auto IV isn't to go on sale until April 29. It seems that one Tony Warner was able to purchase his copy a couple of weeks early. In the video, Tony shows off the GTA IV case, the disc itself, as well as the game's intro. If you are completely wanting to get your hands on the game early, we suggest getting out there and looking around. Skip the Gamestop's of the world and head straight to places that are clueless about these things, like your local Wal-Mart. Let us know if you have any luck. Rockstar isn't gonna be too happy about this one.

Posted by Lolita Beckwith Categories: Nintendo, Reviews, Survival Horror, Take2, Wii,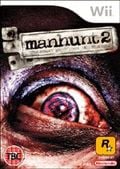 Along with the release of "Halo 3" and the unfortunate postponement of "GTA IV", one of the biggest video game stories of the year is the saga of Rockstar's "Manhunt 2". First, it was banned in England due to its graphic violence. Then it was given the kiss-of-death "Adults Only" rating here in the US by the ESRB. Sony and Nintendo do not release games with that rating—and they're not carried by Blockbuster and Walmart. Undaunted, Rockstar made some revisions, and eventually the game received a "Mature" rating.
So now "Manhunt 2" is available in stores for Nintendo Wii, Playstation 2 and PSP. Having followed the saga, and very curious about the game's content (plus I'm a huge fan of previous Rockstar games), I made it my business to rent the Wii version and play it. Having never played the original "Manhunt"—and not being a fan of stealth games—I had little idea what to expect. After completing the tutorial of Wiimote and Nunchuk moves (which includes some very funny, if grisly, sound effects), I dove in.
Click to continue reading Manhunt 2 Review: The Good, The Bad and The Grisly

Posted by Paul Hamilton Categories: Action, PlayStation 3, Release Dates, Third Person Shooters, THQ, Xbox 360,
THQ announced that sequel to the GTA-style next gen game Saints Row is in the works. Saints Row was an Xbox 360 exclusive that followed the criminal underworld/open world model of Rockstar's key franchise pretty closely but included a character generator and several minor improvements that made it a hit with early 360 adopters.
Saints Row 2 takes place years after the original in the same city (Stillwater), but things have changed with the passage of time. As described in the press release, "Saints Row 2 has a much darker and more sinister story that leads your character down a path of betrayal, revenge and redemption against the city that has left him for dead."
Unlike the original, which was a 360 exclusive, Saints Row 2 will be released on PlayStation 3 and Xbox 360 sometime in 2008.
Read More

| Business Wire via GamerNode

Posted by Paul Hamilton Categories: Electronic Arts, PC, PlayStation 3, Release Dates, Xbox 360,
EA's upcoming open-world game Mercenaries 2: World in Flames is being pushed back until 2008, further relaxing the pressure on a still crowded holiday season for games. Speaking to developer Pandemic Studios President Josh Resnick, IGN coaxed out a few more details:
We're adding nothing at this point. Our only goal is to make gamers proud that they own a copy of Mercenaries 2 by making the highest quality next-gen open-world experience the world has ever seen. If that sounds ambitious, then you should see how many cans of caffeine our programming guys have choked down during the past two years of development.
Resnick also complimented Rockstar and said that he wasn't concerned about competing with Grand Theft Auto IV because, as he puts it, "We know gamers are bloodhounds when it comes to sniffing out a quality gameplay experience, and we're hoping that scent leads them directly to Mercenaries 2." He said they were using the extra time to focus on fixing bugs, tuning the physics and working on the mission structures.
The delay was initial rumored because retail outlets adjusted their release dates from late '07 to 2008, forcing Pandemic and EA to confirm the delay. Commenting on the leak, Resnick said, "Those dang sneaky retailers! You just can't seem to keep a lid on something once they hear about it."
Read More

| IGN

Posted by Paul Hamilton Categories: PlayStation 3, Politics, PSP, Survival Horror, Take2, Wii,
Some questions were asked after Rockstar announced that it had adjusted the content of its violent horror title Manhunt 2 to warrant an M rating from the ESRB rather than the unsellable AO it had previously been given. California Senator Leland Yee was one person asking such questions.
Since much of the public's information about the original content in Manhunt 2 came from IGN's Matt Casamassina's hands-on with the game prior to rating, it's only fitting that he plays the modified version heading to retail and reports on what the differences are.
Primarily, Casamassina says, the game has taken the controversial murder animations and added some blur and darkening effects to obfuscate the actions, making the action less identifyable. Casamassina is disappointed with the changes:
[It's] unfortunate because both everything else is unchanged and because these death strikes are what gamers will want to work toward; they're the pay off for a job well done, but now the pay off is not nearly as rewarding.
It's worth noting that one maneuver in which the player removes an enemy's testicles with a pair of pliers has been completely excised from the game, but aside from these adjustments the game is still extremely dark and graphically violent according to Casamassina's estimation.

Posted by Paul Hamilton Categories: Politics, Survival Horror,

After finally agreeing to grant the embattled Rockstar title Manhunt 2 a retail-friendly Mature rating, the ESRB is drawing some fire from California senator Leland Yee. Yee, best known for his failed 2005 video game legislation, is questioning what changed to entice the ESRB's about-face. In a statement he says, "The ESRB refuses to use the AO rating for violence despite the descriptor calling for such a rating when there are 'graphic depictions of violence.' If Manhunt doesn't qualify, what would?"
Somewhat surprisingly, Yee does have a valid question. It does seem like game publishers ought not to be under the typical pre-release scrutiny for something as inconsequential as ratings determination, but is there any reason why the ESRB can't be forthcoming with specifics about how and why it comes to its conclusions?
Read More

| Game Politics via Evil Avatar

Posted by Steve Van Neil Categories: Action, Corporate News, PlayStation 2, PSP, Release Dates, Survival Horror, Take2, Wii,
Rockstar Games found itself in a bit of a pickle earlier this year when the ESRB slapped Manhunt 2 with an Adults Only rating. Most stores balk at selling AO-rated games, but more importantly, Nintendo and Sony refuse to publish them. As a result, the game's original release date of July 10th was scrapped, and much hand-wringing ensued on the part of Rockstar executives wondering just what the hell to do next.
Well, Rockstar's long nightmare appears to be over, as company PR has revealed that Manhunt 2 has been modified, rated M by the ESRB, and will hit North American store shelves this October 31st on PS2, PSP, and Nintendo Wii. "Manhunt 2 is important to us, and we're glad it can finally be appreciated as a gaming experience. We love the horror genre. Manhunt 2 is a powerful piece of interactive story telling that is a unique video game experience. We think horror fans will love it," said Sam Houser, founder and executive producer of Rockstar Games.
There has been no word yet on what content changes were made to the game in order to lock down a Mature rating. And sadly, the game is still banned over in the UK.
Read More

| GameDaily

Posted by Chris Pereira Categories: Corporate News, PlayStation 3, Release Dates, Take2, Xbox 360,
In some rather surprising (and extremely disappointing) news, Take-Two has announced that it is reducing its fiscal 2007 guidance due to Grand Theft Auto IV for the PlayStation 3 and Xbox 360 being delayed until fiscal 2008. Currently, GTA IV is set for release in the second fiscal quarter of '08. Take Two's second fiscal quarter runs from February 1, 2008 to April 30, 2008. The delay is due to additional time required to finish developing the game.
Strauss Zelnick, Chairman of Take-Two, stated, "With Grand Theft Auto IV, Rockstar is setting a new standard for next generation video games. Certain elements of development proved to be more time-intensive than expected, especially given the commitment for a simultaneous release on two very different platforms. We all recognize that perfecting the game is vital and I can assure everyone it will be worth the wait. We owe it to the game's millions of fans, to our dedicated development team, and to our shareholders to make sure that Grand Theft Auto IV is a groundbreaking gaming experience that takes maximum advantage of next generation technology."
Sam Houser, Founder and Executive Producer of Rockstar Games, added, "The new consoles are allowing us to create the Grand Theft Auto game we always dreamed about. Every aspect of the game and its design has been completely transformed. The game is huge and is pushing the hardware platforms to their absolute limits. The top engineers from Sony and Microsoft are working closely with the team in Edinburgh right now, helping us to fully leverage the power of both platforms. As always, our goal is to surpass even the wildest expectations of the game's fans, and to create the ultimate high definition video game experience."
© Gear Live Media, LLC. 2007 – User-posted content, unless source is quoted, is licensed under a Creative Commons Public Domain License. Gear Live graphics, logos, designs, page headers, button icons, videos, articles, blogs, forums, scripts and other service names are the trademarks of Gear Live Inc.