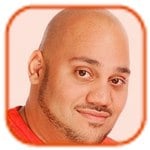 Posted by Andru Edwards Categories: Adventure, Driving, First Person Shooters, Microsoft, Release Dates, Xbox 360, Xbox Live Arcade,

The third-annual Xbox Live Arcade Summer of Arcade kicks off on Wednesday, and goes through August 18th with a block of five titles that Microsoft thinks are worthy of knocking your socks off. Things start off with the release of Limbo on July 21, which is the black and white mystery game where a boy sets out to discover the fate of his sister. On July 28th, Hydro Thunder Hurricane drops, with Castlevania Harmony of Despair coming the week after, bringing the 2D side-scrolling goodness of Castlevania back to the forefront. On August 11th, Monday Night Combat, a fresh take on the multiplayer shooter comes out, and things wrap up on August 18th with the return of Lara Croft. Nope, this one isn't a Tomb Raider game. Instead, it's Lara Croft and the Guardian of Light, a fun mix of exploration and combat.
The Summer of Arcade is generally when Microsoft looks to release a back-to-back string of amazing titles. This year, they've upped the ante a bit with a special promo. If you buy any three of the five Summer of Arcade titles listed above by the end of August, you'll receive 400 Microsoft Points back. If you decide to spring for all five, you'll get 1200 Microsoft Points. How's that for putting their money where their mouth is?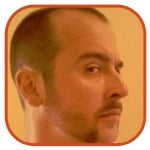 Posted by Finnian Durkan Categories: Culture, Nintendo, PC, Platformers, Retro,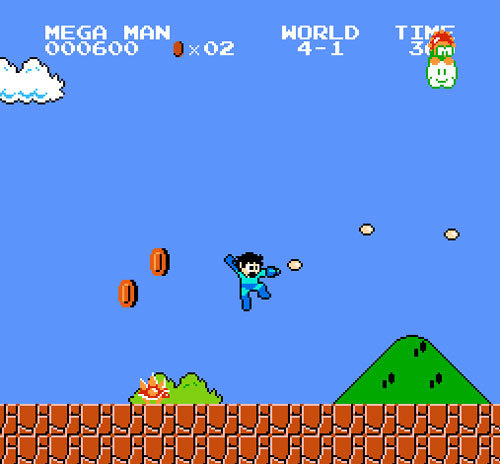 Ever wondered what it would be like to play the classic Super-Mario Brothers NES game using another character? Well newsgrounds.com creator ExplodingRabbit has released a flash version of the classic Super Mario Bros. title, Super Mario Crossover, that allows you to use with Simon Belmont from Castlevania, Link from The Legend of Zelda, Samus from Metroid, Mega Man, and Bill from Contra. All characters maintain their special weapons and characteristics and the game even introduces a few new character features when they interact with the Mario Brothers game environment. Bill gains a 'rapid-fire' ability when he eats a mushroom, Samus can plant bombs when she is in her ball form and even the music changes for each character. This flash game offers the perfect distraction for your 2pm post-lunch food-coma, and may make you wonder why you ever ditched your original NES in the first place.

Posted by Paul Hamilton Categories: Action, Adventure, Konami, Nintendo DS, PlayStation 3, Wii, Xbox 360,
Koji Igarashi, creator of the popular Castlevania franchise, is featured in an interview with Game Informer where he talks about what's next for the series.
[Next,] I will be working on a DS version, but I am thinking of moving to the home consoles for the future. I will continue to use 2D for the DS version, but I'm still trying to figure out which console to do the home console versions. I think the Xbox 360 would be the best platform for the U.S. market.
Another DS Castlevania wasn't really a bold prediction, but focusing on the 360 is a little unexpected. Igarashi goes on to clarify, "The U.S. market is the biggest market for the Castlevania series, so I will give the first priority to the U.S. market. The platform will be the Xbox 360, since the PS3 isn't doing well everywhere in the world." He does later suggest that he thinks Metal Gear Solid 4 could easily increase the PS3 base in the US which would make it more attractive as a target for a Castlevania game.
As for the Wii, which represents an even larger market than 360, Igarashi says he hasn't quite figured out how to make the gesture controls work with the game saying that the motion for cracking a whip might be too hard on users but some kind of abstraction would be "not so good." "I will have to think about a way to accomplish this," he concludes.
Read More

| Game Informer

Posted by Chris Pereira Categories: Action, Activision, Adventure, CAPCOM, Corporate News, Driving, E3, Electronic Arts, First Person Shooters, Hardware, Internet, LucasArts, MMORPG, Mods/Hacks, Music, PlayStation 2, PlayStation 3, PSP, Release Dates, Role Playing Games, SEGA, Sony, Special Editions, Sports, Trailers, Ubisoft,
I'm going to come right out and say it: I'm coming away from Sony's presentation more impressed than I was either Nintendo's or Microsoft's. They were very straightforward and showed exactly what we all wanted to see: the games.
In fact, this was one of the more impressive E3 press conferences in recent memory – check inside to find out why.
Click to continue reading E3 2007: Sony's Press Conference Recap And Impressions
Posted by Christopher Sasaki Categories: Action, Xbox 360, Xbox Live, Xbox Live Arcade, Xbox Live Marketplace,
The classic PlayStation version of Castlevania: Symphony of the Night is now available on the Xbox Live Marketplace. The game sells for 800 Microsoft Points and the demo clocks in at slightly less than 100 MB, which makes this the first Live Arcade title to break the previous 50 MB barrier. So far, the gameplay seems to be true to the older PlayStation version, but with added achievement support and various scaling modes to support HDTV resolutions. Some of the scaling modes seem to work better than others, but one should be able to find a decent match to whatever display device is in use. The original soundtrack for the game makes it to the Xbox 360 largely intact, but one can tell that music was fairly heavily compressed to get it into a reasonable file size for Live Marketplace. Beyond this and the mushy Xbox 360 D-Pad, the port is a good way for gamers to experience the title on the 10th anniversary of its release.
Read More

| Gamerscoreblog
Posted by Michael Cardiff Categories: Adventure, Portable/Mobile, PSP, Trailers,
1up has the exclusive dirt on a Castlevania remake/port that will be making its way to the PSP (yes, you heard that right, the PSP), presumably in the coming year. For the handheld, which appears to be in a bit of a sales slump, this could be the just kick-in-the-pants it needs. Fans of the Castlevania series are notoriously die-hard, and up until now they've been forced to do all their portable vampire slaying on Nintendo's DS via Dawn of Sorrow and Portrait of Ruin.
The PSP game, titled Castelvania: Dracula X Chronicles is really 2.5 games in one… the main focus here is a 2.5D remake of Castelvania: Rondo of Blood, a Japan-only release until now. Included on the UMD will also be the original Rondo and the much-lauded Symphony of the Night which introduced the free-roaming Metroid-esque level progression to the series.
Right now, Konami expects to have the game out around 9/15/2007, and the title appears to be looking quite good already! We'll be looking for more news on this bombshell, and we'll be sure to bring you all the updated info as soon as we get it!
Read More

| 1up.com
Posted by Michael Cardiff Categories: Action, Corporate News, Puzzle, Retro, Xbox 360, Xbox Live Arcade, Xbox Live Marketplace,
Microsoft today announced a slew of classic titles that will shortly be making their way to the Xbox Live Arcade. The titles announced include:
3D Ultra Minigolf Adventures
Alien Hominid HD
Band of Bugs
Castlevania: Symphony of the Night
Catan (Settlers of Catan)
Eets: Chowdown
LUXOR 2
Paperboy
Root Beer Tapper
Worms
Specific release dates or prices aren't available yet for these games, but assuming the prices are fairly reasonable, I expect we'll see a lot of sales on XBLA next month. Castlevania is the obvious contender for most popular retro title, but Worms, Settlers of Catan and Alien Hominid are also titles that you should definitely check out for your retro library.
Read More

| Gamespot.com
Posted by Christopher Sasaki Categories: Retro, Xbox 360, Xbox Live, Xbox Live Arcade, Xbox Live Marketplace,
When Microsoft announced that Castlevania: Symphony of the Night would be heading to the Xbox Live Marketplace, gamers were concerned that the production values of the game, most notably the lush soundtrack, would have to be compromised for the release in order to fit the game within the Live service's strict 50 MB limit for Arcade downloads. Gamespot was able to confirm with Konami that they were able to get an exception to the rule to bring the console game to Live Arcade intact. Gamespot also confirmed with Greg Canessa, Live Arcade group manager, that while the company would issue exceptions from time to time to the 50 MB limit, the majority of Live Arcade games will still have to fit within the size restrictions. Microsoft's size limitations exist to open Live Arcade titles to the widest audience and for portability on memory cards, and Konami's exception to the rule should not change that.
Read More

| Gamespot
Posted by Michael Cardiff Categories: Internet, Nintendo, Release Dates, Wii,
Oh Nintendo… why is it that you're so well-loved over in Japan, but constantly the runner-up here. Could it be because gamers here are into more "mature" content? Could it be that you're a native company in Japan? Or is just because you save all of your best, most awesomest stuff for Japan only. First there were the Japan-only Game and Watch collection, the Japan-only DS game cases, then the Japan-only "Bit Generations" games and the (now formerly) Japan-only Pink and Black DS Lites. And now? You guessed it, an incredibly awesome list of Virtual Console games for the Wii that is (for the time being at least) Japan-only.
Click the jump for the complete list of VC games that you WON'T be playing on launch day. (Although methinks Nintendo will be bringing a lot of these state-side shortly).
Click to continue reading Japan Gets Crazy Wii Virtual Console Launch Lineup
Read More

| Wired.com
© Gear Live Media, LLC. 2007 – User-posted content, unless source is quoted, is licensed under a Creative Commons Public Domain License. Gear Live graphics, logos, designs, page headers, button icons, videos, articles, blogs, forums, scripts and other service names are the trademarks of Gear Live Inc.