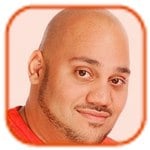 Posted by Andru Edwards Categories: E3, Internet, Kinect, Microsoft, Rumors, Xbox 360,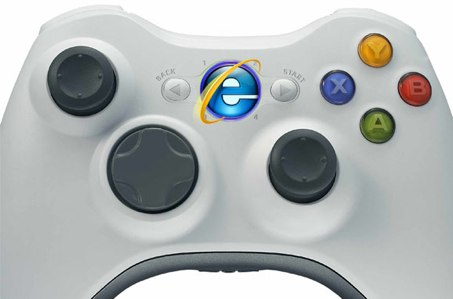 Looks like Microsoft is finally ready to bring Internet Explorer to the Xbox 360 after many years on the market. It turns out that the company has been testing an Xbox-optimized version of Internet Explorer 9 that supports the Bing voice search feature that's currently available on the platform. As with most things that Microsoft builds for the Xbox 360 these days, IE will have deeply-integrated Kinect integration, allowing users to speak web pages into existence, and wave to navigate. No word yet on availability, but E3 is just a few weeks away, and we'd bet that we'll see it in all its glory there.
Read More

| The Verge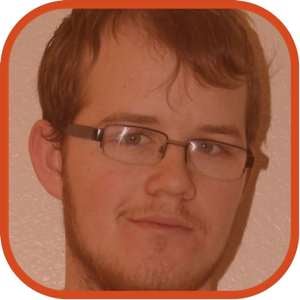 Posted by John Ball Categories: Action, E3, PlayStation 3, Sony, Trailers,

The God of War series is a long-running franchise with tons of fans, most of whom have assumed that the series was over with God of War III killing off the main character, Kratos. But then there is God of War: Ascension, a game only recently announced by Sony.
The game continues to follow the story of Kratos, a rage driven war machine bent on killing the gods. God of War: Ascension is said to take place before the first game, serving as a prequel to the series. Sony held a conference showing off something never before seen in the God of War series--multiplayer. In this interview after the conference we learn that a player can customize their character and align themselves with a god to earn their favor. It will be interesting to see what else God of War: Ascension has for us, E3 is almost here.
Click to continue reading God of War: Ascension Multiplayer details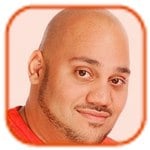 Posted by Andru Edwards Categories: E3, Microsoft, Xbox, Xbox 360,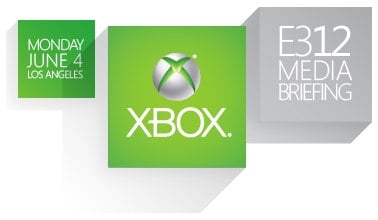 E3, the huge video game trade show, is almost upon us, and companies are starting to send out invites for the media briefings that'll feature all the huge announcements that set up the rest of the year. The biggest briefings, of course, are those held by Microsoft, Sony, and Nintendo, and today we received our invite for the Xbox Media Briefing. Turns out it'll take place on June 4, 2012 at 9:00 am PDT, and we'll make sure to have all the news for you right here as it happens.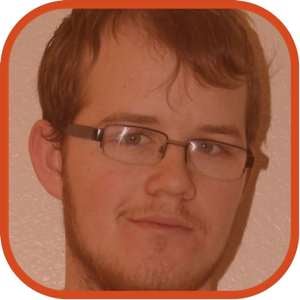 Posted by John Ball Categories: E3, Features, PlayStation 3, Release Dates, Survival Horror,

Deadly Premonition, the popular PlayStation 3 and Xbox 360 title, is getting a re-release for the PS3. This new release of the game promises to include better graphics and PlayStation Move support, alongside new scenarios to play through. This information was revealed when Toybox Games founder Yasuhiro Wada let the news slip at GDC. We can expect to hear a lot more about the game at this years E3 event.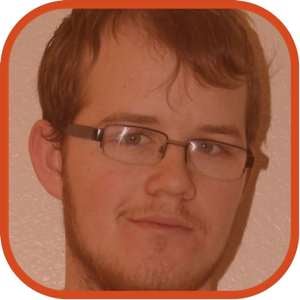 Posted by John Ball Categories: Action, E3, First Person Shooters, PlayStation 3, Release Dates, Rumors, Xbox 360,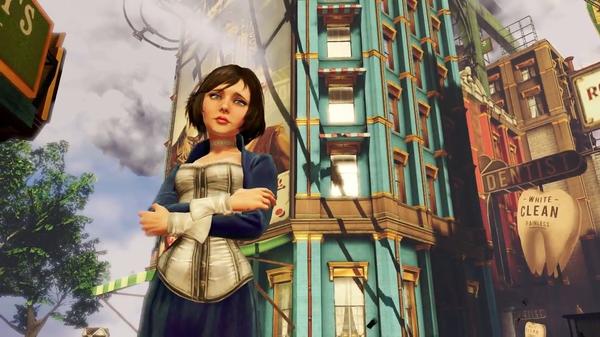 After much secrecy from Irrational Games, Bioshock Infinite's release date was finally announced last week. If you live in the United States, you can expect to pick up a copy on October 16, while international gamers can expect to see it in stores a few days later on October 19. Also, it may be worth noting that the PC version of the game will be released on the same dates. That's very unusual, but hey, this is Bioshock after all.
We don't expect to hear too much more about the game for a while, at least not until E3 2012.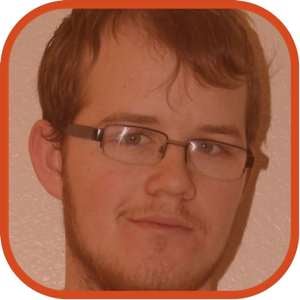 Posted by John Ball Categories: E3, PlayStation 3, Release Dates, Ubisoft, Xbox 360,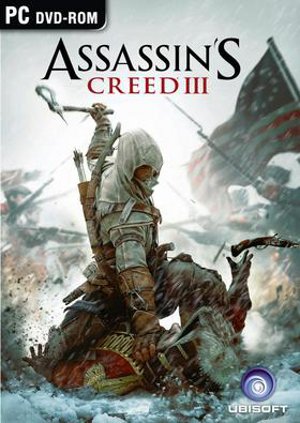 That's right, Ubisoft officially announced Assassin's Creed III with its cover art being revealed, and it reveals a lot. As you can see from the image on the right, it appears as though our hero is in fact going to be of Native American descent (at least partly) and that he will be in the time of the American Revolution. Just peep the tomahawk in the hand, as well as the American flag in the background. We can also very clearly see an old-timey pistol in the image as well.
With the American Revolution setting, we suspect that there will be the killing of a lot of Red Coats in the near future. Stabbing and shooting our way into history as possibly the most interesting assassin ever. The release date for Assassin's Creed III has yet to be revealed by Ubisoft, though we are sure to hear more about it at this year's E3 event. If you would like to make your own inferences about the game, also check out the Game Informer Magazine cover art below.
Click to continue reading Assassin's Creed III cover art leaked, confirmed by Ubisoft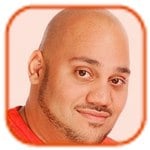 Posted by Andru Edwards Categories: E3, Hardware, Nintendo, Wii U,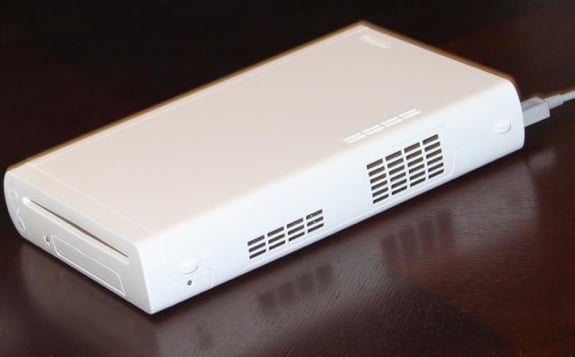 While Nintendo focused their E3 2011 Wii U efforts on the tablet-style controller for the new platform, many gamers wondered why they were to quiet about the console itself. In fact, many wondered if the Wii U controller was the console, and if it was just a new accessory for the current Wii system. Nintendo cleared it up later during E3, but all the press photos they released focused on the exciting controller. We're guessing they simply thought that the controller was the big deal (which it is,) and that no one would care about the actual console when it's over a year away from launching (although they were wrong there.) Above is an image of the Wii U console. Not much to see, but at least we can see that it is certainly not a Wii. Oh, and yes, it does 1080p.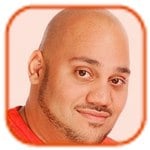 Posted by Andru Edwards Categories: Accessories, E3, Kinect, Microsoft, Xbox 360,

One of the biggest complaints with the Microsoft Kinect for Xbox 360 is its space requirement. For the depth-sensing cameras to function properly, Microsoft recommends a good eight feet between the Kinect sensor and your body. That's a lot of space, especially for all the apartment and dorm room dwellers out there.
Nyko might have fixed that problem with the Zoom, a surprisingly simple and affordable Kinect attachment that seriously cuts down on its need for room.
The Zoom is a wide-angle lens attachment that fits over the Kinect, changing how it sees the room. With a wider angle, it can see more laterally, but doesn't have as much depth. According to Nyko, this means the Kinect needs up to 40 percent less space than without the Zoom. Because it's just a set of lenses that fit over those on the Kinect, it doesn't need any power or complex installation; it just slides on.
The Nyko Zoom will retail for $29.99 when it ships later this year.
Click to continue reading Nyko Zoom lets you stand closer to Kinect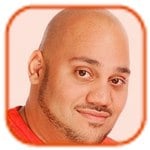 Posted by Andru Edwards Categories: Action, Adventure, E3, Nintendo, Nintendo 3DS, Portable/Mobile,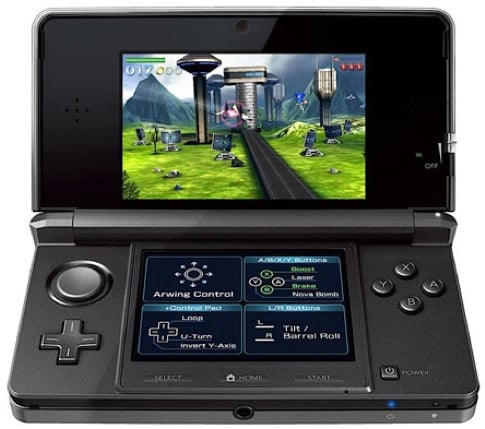 Nintendo has announced Star Fox 64 3D for the Nintendo 3DS portable. The game will support both analog movement, as well as supporting the Nintendo 3DS accelerometer, allowing you to simply tilt the console to fly throughout the vast levels. The other big feature touted is that you'll be able to see the faces of up to three other friends who you are playing multiplayer with, thanks to the Nintendo 3DS front camera. Each player will have a small box over their vehicle, where you can see exactly who is in control. Star Fox 64 3D will be available in September 2011 in the US.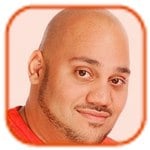 Posted by Andru Edwards Categories: Action, E3, Nintendo, Nintendo 3DS, Portable/Mobile,
Nintendo has announced Kid Icarus Uprising, a new Nintendo 3DS title, this morning at its E3 2011 media briefing. They'll also be releasing a set of cards that, when used in conjunction with the 3DS cameras, allow you to do some augmented reality gaming as well. Kid Icarus Uprising will be released later this year.
© Gear Live Media, LLC. 2007 – User-posted content, unless source is quoted, is licensed under a Creative Commons Public Domain License. Gear Live graphics, logos, designs, page headers, button icons, videos, articles, blogs, forums, scripts and other service names are the trademarks of Gear Live Inc.