Monday August 4, 2014 5:52 pm
10 upcoming games I can't wait to play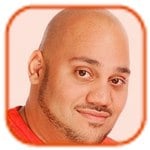 Tweet
Posted by Andru Edwards Categories: Action, Adventure, Bungie, E3, Editorial, Features, First Person Shooters, Microsoft, Nintendo, Platformers, PlayStation 4, Survival Horror, Wii U, Xbox One,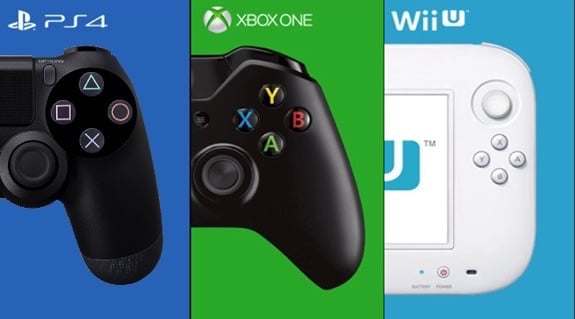 This year, E3 had one of those showing that only happens once every 8-10 years. E3, the Electronic Entertainment Expo, is the biggest video game conference in the world, and it's where game publishers show off what they're working on. E3 2014 was unique because it was the first one after the release of two major consoles--the Xbox One and the PlayStation 4. Developers got to show for the first time full portfolios dedicated to the new hardware, and it was glorious. There was a lot to see during both the Microsoft Xbox and Sony PlayStation media briefings, and Nintendo surprised many with game announcements of its own. I figured I'd whittle things down and share the ten games I was most excited about, in no particular order.
Yoshi's Wooly World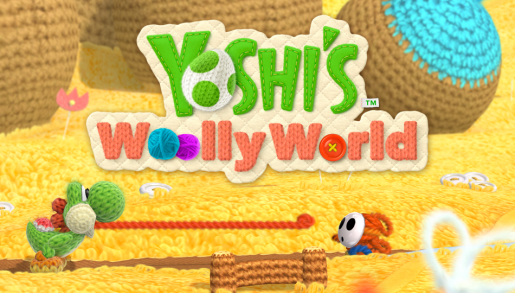 After being completely silent about the project since its initial reveal a year and a half ago, the game formerly known as Yarn Yoshi finally had a proper reveal at this year's E3. By way of a lengthy gameplay trailer at Nintendo's presentation, it was revealed that Yoshi's Wooly World is indeed a real game that will be released in the first half of 2015.
On top of that, Nintendo revealed that Wooly World will feature two-player co-op, with another player coming in to control a different-colored Yoshi. As for the gameplay, it looks similar to both Kirby's Epic Yarn and previous Yoshi games, like Yoshi's Island and Yoshi's Story, with the adorable quotient ratcheted up several times over.
Halo 5: Guardians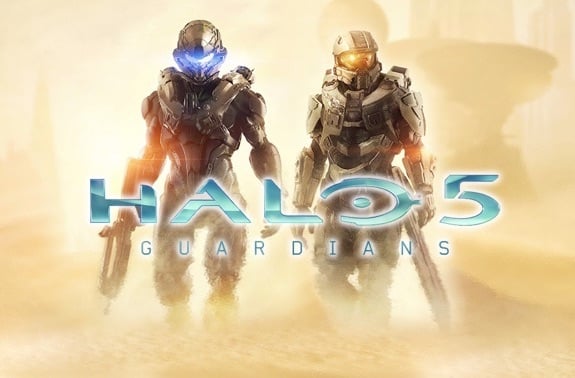 The one thing Microsoft had going for it during its media briefing was slightly expanding on its big game reveal of last year's E3: the next Halo installment, Halo 5: Guardians. It was basically the Halo show with news highlighting a re-release of the previous four games for the Xbox One and a new trailer for the exclusive console game. We also learned that Ridley Scott's upcoming digital project is called "Halo: Nightfall" and will be available this November. It's the first Xbox One Halo game, and it's impossible for me to not be excited about this one.
Destiny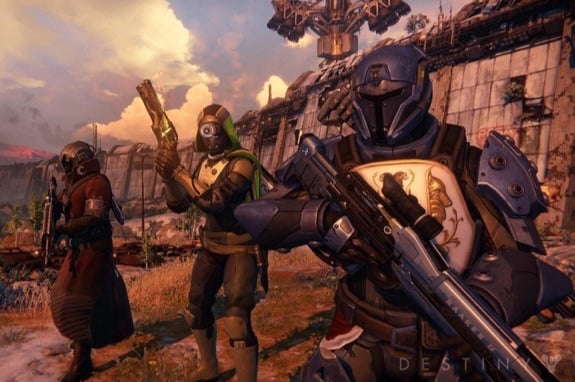 Bungie's new sci-fi shooter series may not be what gamers expect from a traditional MMO, but fans who were lucky enough to participate in this past weekend's closed Alpha understand our enthusiasm. Destiny seamlessly blends the single-player and multiplayer experience, allowing you to team up with friends or other random players while you level up, collect loot, and explore the ambitious galaxy Bungie is creating. Whether you're tackling public events, handcrafted story missions, or competitive Crucible matches, Destiny is shaping up to be a worthy follow-up to the Halo series.
Mortal Kombat X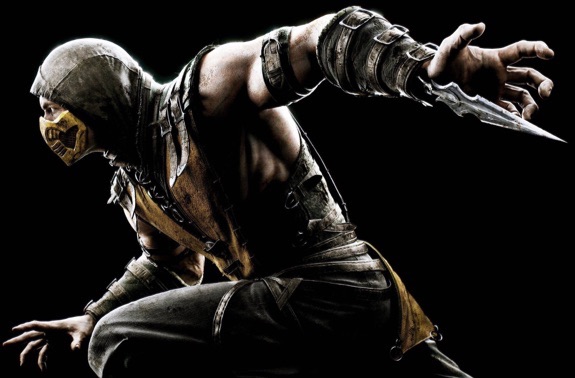 Mortal Kombat has been a staple of the fighting genre since the early '90s, and the newly revealed tenth installment proves there's still plenty of excitement for the franchise's gruesome fatalities. The game features new bone-crunching X-Ray moves, ridiculous match-ending kills, and more original characters than any other roster in the series, ensuring Mortal Kombat X provides plenty of new blood to spray all over your opponents. I've loved the Street Fighter 4 reboot, and happily await the same for Mortal Kombat.
The Legend of Zelda for Wii U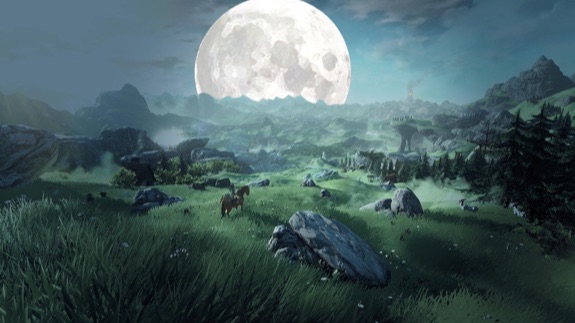 This one is surely a ways away, but its mesmerizing art style made a huge impression during the brief gameplay trailer that Nintendo showed off during its E3 presentation. The new Legend of Zelda for Wii U game, which is currently untitled, looks absolutely gorgeous, continuing the bright, cartoony, cel-shaded look of Wind Waker while also carrying forward some of Skyward Sword's design aesthetic.
Zelda director Eiji Aonuma introduced the game, and said all the things any Zelda fan would want to hear: They're rethinking a lot of the core conceits of the Zelda games and making some radical changes to some of those longstanding concepts. The biggest example is that the game is now much more non-linear, with Aonuma citing Skyrim as a big design influence. The game is scheduled for release on Wii U in 2015. A ridiculously long wait.
Batman: Arkham Knight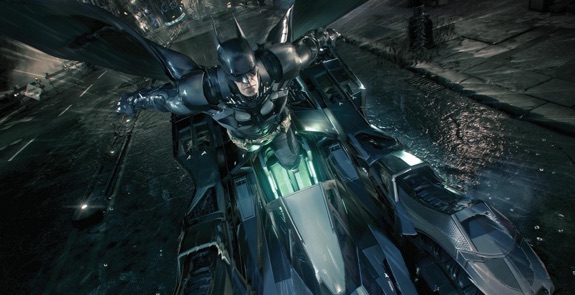 Rocksteady's final entry in the Arkham series is built from the ground up for new-gen consoles, and it shows. Our hands-on demo wowed us with crisp visuals, a massive open world, and seamless gameplay integration of the Batmobile that makes driving the super-powered vehicle as fun as we dreamed it would be. Mix in the smooth, combo-centric combat that has come to define the brawler genre in recent years. Can't wait for Batman: Arkham Knight.
Evolve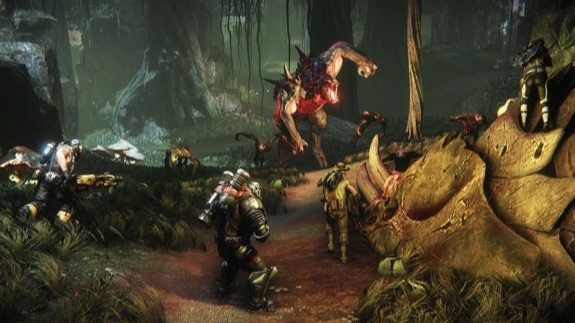 Turtle Rock Studios' new multiplayer shooter, Evolve, mixes cooperative and competitive gaming into a fresh experience that continues to live up to the new-gen hype. Unleashing a single overpowered beast onto a quartet of hunters that sport unique yet complementary abilities makes for exciting matches, which was apparent by the endless crowds that gathered around 2K's booth on the show floor. My hands-on time with the newly revealed monster and hunters proved that the developer didn't frontload all of its good ideas into the characters it showed us during our February cover story, and quashed any lingering doubts we had about the title's variety and replayability. This could end up being the game of the year.
Ori and the Blind Forest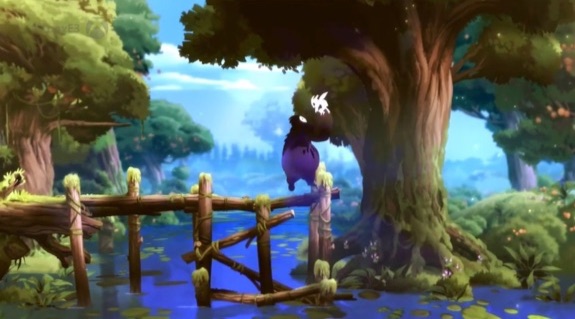 The platformer is one of the oldest and most prolific video game genres, yet we've never seen one quite like this stylish indie title. Described by Moon Studio's David Clark as "a Metroid-vania with a heart," Ori And The Blind Forest features tight and challenging platforming, a vibrant art style, and remarkably fluid animation. The promising downloadable game launches on Xbox One and PC later this year, making it an indie exclusive that Microsoft can be proud of (and Sony can be jealous of).
Bloodborne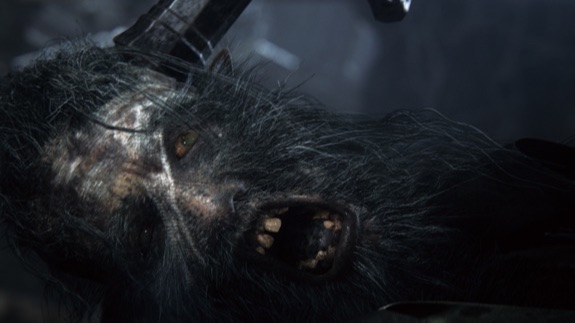 In a year with few surprises and even fewer platform exclusives, Sony pulled off a big reveal that had fans talking for the duration of this year's E3. From Software's new action RPG, Bloodborne, may not have "Souls" in the title, but it follows in the same vein of punishing and rewarding gameplay that the developer is known for. The methodical combat, Victorian gothic environments, and hulking, grotesque beasts all look gorgeous on the PlayStation 4 (despite some framerate hiccups), which is coincidentally the only platform you'll be able to play it on. Given the increasing popularity of the Dark Souls series, this is a big get for Sony, even if it's an adventure that goes by a different name.
Sunset Overdrive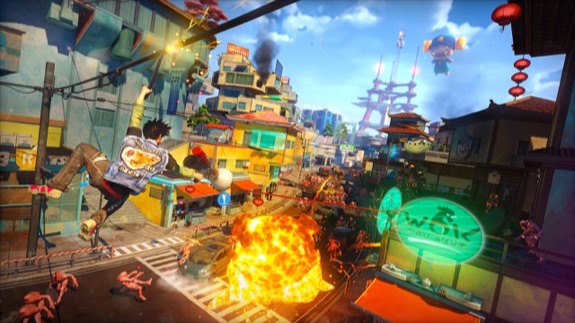 Sunset Overdrive is the latest game from Insomniac. It is an open-world stylistic shooter. The city is being overrun by mutants. Use unconventional weapons and unique Amps (abilities) to defeat them all in the most stylish way. This game is being promoted as having the ability to be updated every day through the Cloud. Sunset Overdrive will also include an 8-player online co-op mode called Chaos Mode. There will be no split-screen multiplayer gameplay, which is a bit of a bummer, but we'll forgive that if the game ships as fun as the demo at E3 was.
How about you? What games are you looking to get your hands on here in 2014?
© Gear Live Media, LLC. 2007 – User-posted content, unless source is quoted, is licensed under a Creative Commons Public Domain License. Gear Live graphics, logos, designs, page headers, button icons, videos, articles, blogs, forums, scripts and other service names are the trademarks of Gear Live Inc.