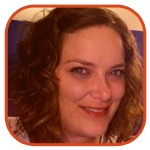 Posted by Jenny Lewis Categories: Dinner, Lunch, Quick Meals, Grains, Poultry, Grilling,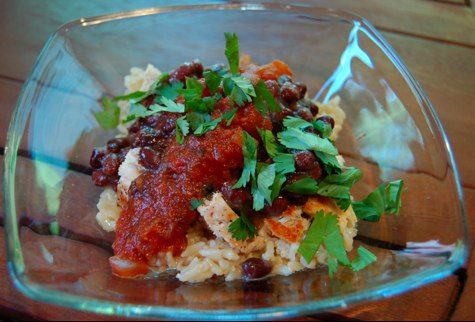 Beans and rice, rice and beans. Endorsed by scores of nations worldwide, beans and rice provides a balance of protein and carbs that can hardly be beat (not to mention the combination creates a very thrifty meal). Add some chicken for an extra protein bump and some salsa for flavor, and you have a dinner that's quick, healthy and delish.
This recipe came to me via the print edition of Clean Eating magazine, which I highly endorse.
Click to continue reading Recipe: The Perfect Protein, Rice and Beans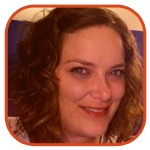 Posted by Jenny Lewis Categories: Dinner, Lunch, Recipes, Poultry, Far East, Boiling,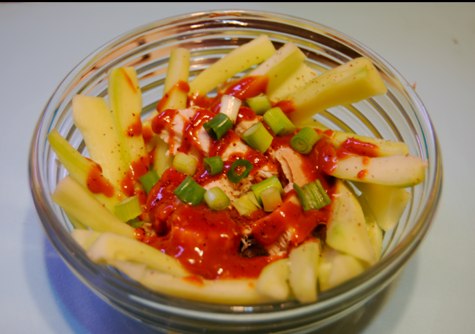 I love Chinese food. If I had my way, I'd have it at least once a day, every day. I'm lucky enough to have four Chinese delivery options in my neighborhood, and you can bet I know exactly which one to call depending on what I have a taste for that day. But when I came across this recipe on the Internet one day, I had to try it. I think that I am safe in saying that my calls to delivery joints might become a little less frequent.
Click to continue reading Recipe: Bang Bang Chicken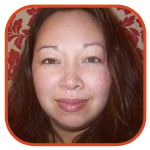 Posted by Monica Edwards Categories: Dinner, Lunch, Side Dishes, Quick Meals, Recipes, Salad, Vegetables, Vegetarian, America,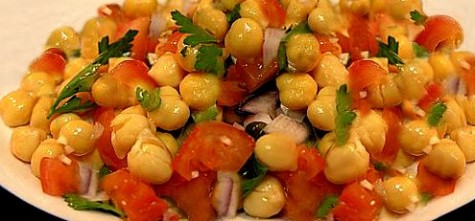 I absolutely love salads, so when I come across a new recipe, I have to share it with everyone - we all could use more veggies in our diets. This recipe is quite simple and tasty, as well as pleasing to the eye—because I am a huge believer in that we first eat with our eyes, before our mouths.
Ingredients:
3 ounces baby arugula
2 scallions, thinly sliced
1 15 oz. can of chickpeas, rinsed and drained
1 cup halved cherry tomatoes
1/4 cup walnuts, toasted if desired(my preference)
2 TB red wine vinegar
2 TB olive oil
coarse salt and ground pepper to taste
Preparation:
In medium bowl, layer the first 5 ingredients and set aside. In separate tightly lidded container, combine vinegar, oil, salt, and pepper; shake until blended. Pour directly onto salad and toss.
Enjoy a fresh, quick salad.

Posted by Jenni Burns Categories: Dinner, Lunch, Quick Meals, Recipes, Poultry, Salad, Vegetables, America, Grilling,
This is a great one for summer time cooking when it's hot and all you can think about it staying away from the hot oven, and yet you still have to feed your family. The best way to prepare this recipe is to cook the chicken ahead of time before it gets hot!
CHICKEN CAESAR SALAD WRAP

Makes 4 Wraps
Ingredients:
2 Chicken breasts, cubed and grilled or fried
2 Heads Romaine lettuce, chopped
Johnny's Caesar Dressing
1 cup fresh grated Parmesan cheese
Dash of pepper
4 flour tortillas, whole wheat, spinach, plain, mulitgrain, you choose!
Directions:
Cook the chicken however you desire and set aside to cool.
Toss together chopped lettuce, dressing, pepper, and cheese. Add chicken to the lettuce mixture and stir lightly.
Warm tortillas and serve up the wraps at the table as the warmth from the tortilla will cause the lettuce to wilt if left to sit. Enjoy!
For some variety you can mix things up a bit. The other night we made the wraps with spinach and blue cheese dressing. Be creative, you can put any kind of salad in a wrap to add a little excitement to your salad! Try BBQ sauce on your chicken without dressing on the salad just use extra BBQ sauce. Hey McDonald's is doing it, but I'm sure it's much better homemade!
Posted by Janie Franz Categories: Lunch, Recipes, Summer Cooking, Eggs, Parties,
These delicate sandwiches were inspired by a friend who made an egg salad and caviar pie for her guests. The delicate egg salad is a good foil for the tang of the caviar.
Ingredients:
4 eggs, hard-cooked, peeled
1/4 cup mayonnaise
salt and pepper to taste
1 1/2 tsp. dill, finely minced
3 tbsp. butter, softened
1 small jar of black caviar
5 tbsp. yogurt
10 slices bread
Preparation:
Slice peeled eggs into a bowl and mash with the back of a fork. Add mayo, dill, and salt and pepper. Mix until well blended.
Trim the crusts from the bread and spread one side of each slice with butter. Put 2 tbsp. egg salad on five of the buttered slices. Spread 1 tbsp. of yogurt over the egg mixture on each sandwich. Top with a half tsp. or so of caviar for each sandwich and spread carefully. Cover with the remaining buttered bread slices. Cut into triangles.
Posted by Janie Franz Categories: Lunch, Recipes, Summer Cooking, Parties,
The ultimate English tea sandwich is made with delicate cucumbers. With the addition of sweet Tarragon Butter, it becomes a heavenly addition to anyone's summer tea table.
Ingredients:
1/2 English cucumber, peeled, sliced thin
1/4 tsp. salt
1 tbsp. cider vinegar
1/2 cup butter, softened
2 tbsp. fresh tarragon, minced
2 tbsp. parsley, minced
Squeeze of lemon
Dash of salt
14 slices bread
Preparation:
Place cucumber sliced in a ceramic bowl. Add salt and vinegar and toss. Let them stand at least for 1 hour until most of the water comes out of the cucumber. Drain in a colander.
Put the softened butter in a bowl. Add minced tarragon and parsley, lemon, and salt. Mix well.
Spread Tarragon Butter on one side of each slice of bread. Cover with cucumber slices. Close sandwiches. Trim crusts and cut into triangles (halves or quarters). [Note: You may trim the bread before you assemble the sandwiches.]
Posted by Janie Franz Categories: Lunch, Recipes, Summer Cooking, Condiments, Salad, America, Southern, Parties,
These tea sandwiches are spicy and make a great addition to a summer tea. They are based on the New Orleans favorite Muffuletta, a garlicky olive salad. You can also add thinly sliced meats to the cheese if you wish.
Ingredients:
1 pkg. steak buns (6) (with sesame seeds if possible)
Olive Salad - Recipe Below
12 slices Havarti Cheese, sliced paper thin
Herb Butter - Recipe Below
Olive Salad
1/3 cup green olives, pitted, minced
1/3 cup kalamata olives, pitted, minced
2 garlic cloves, finely minced
1/4 cup parsley, finely minced
½ tsp. oregano, finely minced
1/4 tsp. pepper
1/4 cup olive oil
2 drops green pepper sauce
Preparation:
Mix all ingredients together.

Herb Butter
1/4 cup butter, softened
1 tsp. garlic, minced finely
1 tbsp. roasted red bell pepper, minced
2 tsp. parsley, minced
1/4 tsp. lemon juice
3/4 tsp. Dijon mustard, coarse stone ground
1/4 tsp. each, marjoram, chives, oregano, tarragon (or any combination of fresh herbs), finely minced
Preparation:
Mix all ingredients into the softened butter.
Slice buns, if they aren't pre-sliced. Butter inner side of each bun. Spoon 1 tsp. of Olive Salad on the bottom halves of the buns. Top with 2 slices of cheese each and the buttered bun tops. Slice into quarters. Let the Muffuletta sit for at least an hour and then serve.
Posted by Janie Franz Categories: Lunch, Features, Recipes, Summer Cooking, Juice,
It doesn't get much simpler than lemonade. It's refreshing, delicous, and works nicely in any season - particularly summer. While there are many variations, here is a recipe for the perfect, basic lemonade:
Ingredients:
4 lemons, squeezed
1 cup sugar
Enough cold water to fill a half-gallon pitcher

Preparation: Squeeze the juice from 4 lemons and pour into a half-gallon pitcher. Add sugar and cold water, leaving room for ice. Stir vigorously to dissolve the sugar. Add ice, and garnish with lemon wedges.
Posted by Janie Franz Categories: Lunch, Parties,
The heat of the Dog Days of Summer is the perfect time to enjoy a Summer Tea. Melt-in-your-mouth scones smothered in Devonshire Cream and dainty tea sandwiches packed with loads of flavor can grace your summer table without slaving over a hot stove. Serve with lots of raspberry ice tea and lemonade, and you've got yourself a party–formal or very casual.
The scones can be made the day before and served at room temperature or heated briefly in the microwave. These tea sandwiches aren't hard to make, though they will look like you labored for days! Make the fillings a few days before and assemble the day of. Make the tea and lemonade the morning of your party.
© Gear Live Media, LLC. 2007 – User-posted content, unless source is quoted, is licensed under a Creative Commons Public Domain License. Gear Live graphics, logos, designs, page headers, button icons, videos, articles, blogs, forums, scripts and other service names are the trademarks of Gear Live Inc.