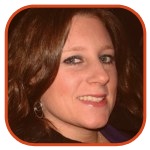 Posted by Vicky Lane Categories: Appetizers, Dinner, How To, Quick Meals, Recipes, Summer Cooking, Shellfish, America, Carribean, Broiling,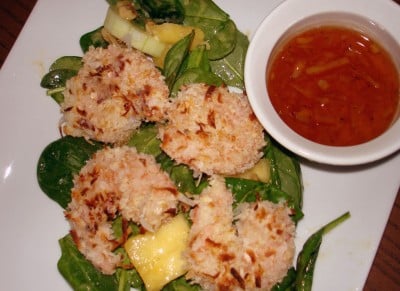 Yesterday in Chicago the weather was sunny and 65… in the middle of February! It was spectacular. I was inspired by the warm weather to create something that reminded me of summer or my favorite warm weather place, the Caribbean.
The first time I ever tried coconut shrimp was at a restaurant I worked at in college. They fried them up and served with a sweet plum sauce. I absolutely loved them and ordered them almost every shift I worked. My version requires no frying and it so easy and quick to make. I also borrowed a great broiling technique from Ellie Krieger from the Foodnetwork, which works every time.
Some people say they are not fans of the texture of coconut, which I can kind of understand. A great tip for flaky coconut is to throw it in the blender or food processor before using, this helps the coconut blend in well with the breading. I did not do this as me and Husband love coconut in any form.

Prep Time : About 15 minutes
Cook Time: 5 minutes
Serves 4
Ingredients
1 pound peeled and deveined shrimp (this just makes life easier)
1/2 cup all purpose flour
1/2 cup shredded coconut, I used sweetened and used a heaping 1/2 cup
3/4 teaspoon salt
1/4 teaspoon pepper
3 egg whites
3/4 panko crumbs (japanes style breadcrumbs, found in almost every grocery store in the Asian section)
1 teaspoon ancho chili powder (which is a milder chili powder)
2 tablespoons canola oil
Nonstick cooking spray
Click to continue reading Recipe: Coconut Crunchy Shrimp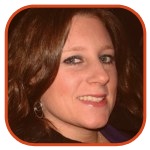 Posted by Vicky Lane Categories: Cuisine, Cheese, Fish, Shellfish, Dinner, Lunch, Side Dishes, Comfort Food, How To, Product Reviews, Recipes, America,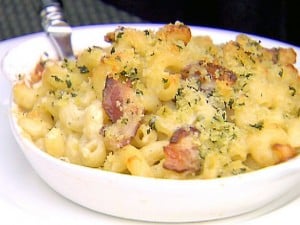 As a Foodnetwork addict I am constantly experimenting with great recipes from from my favorite shows. On Easy Entertaining with Michael Chiarello on an episode entitled "Pot luck challenge", Jan Birnbaum, chef and restaurateur, caught my eye with an upscale, hearty mac n' cheese.
The original recipe called for shrimp, which I was all about, but after visiting the seafood counter at Whole Foods, husband and I couldn't resist the lobster meat (shrimp vs. lobster? no contest). So we splurged justifying that this would be our Superbowl Sunday feast.
Here is my adaptation of Jan's recipe:
Ingredients
1 box medium shell pasta
2 tablespoons extra-virgin olive oil
1 cup tasso ham or bacon (I used bacon)
5 large shallots, minced
1 clove garlic, mined
1 1/2 tablespoons all-purpose flour
1 cup white wine (see review below)
2 cups cream
1 cup grated fontina
1/2 cup grated Cheddar (I prefer mild but sharp would be great too)
2 tablespoons grated Parmesan
6-8 oz lobster meat cut up in good bite size chunks (we bought the precooked tub at the seafood counter)
2 cups gently packed spinach
Kosher salt and ground white pepper
Hot pepper sauce, to taste (recommended: Tabasco)
1/2 cup bread crumbs ( I used panko, my new favorite thing)
1/4 cup chopped Italian parsley leave
Click to continue reading Recipe: Lobster Macaroni and Cheese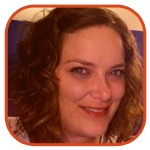 Posted by Jenny Lewis Categories: Trends, Food Trivia, History, America, Midwest, Beer,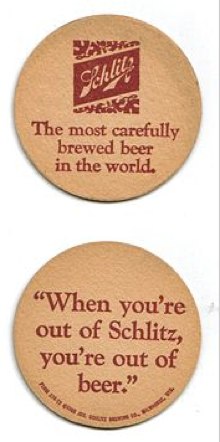 After a number of unsuccessful changes to the brand, the Schlitz brewery (one of the oldest of the old school breweries) closed in 1981. First brewed in 1849, Schlitz beer was successful for over 100 years before changes in production (and the overall quality of the final product) killed the product's popularity and, therefore, sales. The brand changed hands twice - once in 1982 to Stroh and earlier this year to Pabst - and is now being brewed again and is in such high demand that stores are reportedly limiting the numbers of cases customers can buy at one time.
Though brewing operations are on the east coast, Schlitz is currently only available in Milwaukee, Chicago, Minneapolis and Western Florida. Pabst is hopeful that the new old brew will be more widely available as brewing operations ramp up.
Read More

|
MSNBC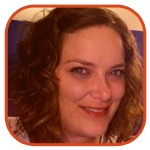 Posted by Jenny Lewis Categories: Events, Closings, News, Business, Restaurants, America,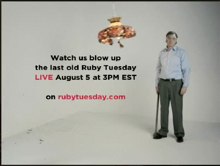 As part of a huge makeover and the accompanying advertising campaign, Ruby Tuesday will be demolishing their last "old" restaurant on Tuesday August 5 - and they'll be webcasting it live at 3:00 PM Eastern. Whatever your reason for being excited about this, if you want to catch it live take a coffee break and head on over to their website.
Read More

|
Ruby Tuesday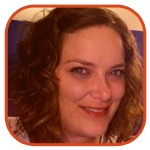 Posted by Jenny Lewis Categories: Dessert, Comfort Food, Chocolate, America, Baking,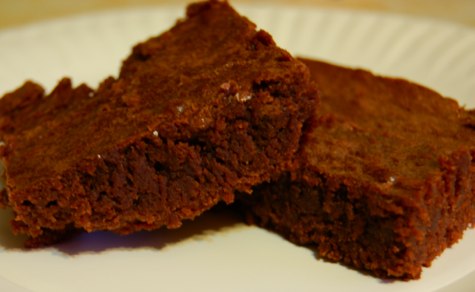 I have a friend who requests one thing for his birthday every year - brownies. After a few trial and error batches with various recipes, I discovered this recipe two years ago and have never looked back - the combination of easy preparation and a texture that falls somewhere between a cake and a piece of fudge make this recipe a winner.
Ingredients:
6 oz 70% bittersweet chocolate, chopped
3/4 cup cold butter, cut into chunks
1 1/2 cups sugar
3 eggs
1 t vanilla
1 cup flour
1 cup chopped nuts (optional)
Click to continue reading Recipe: Birthday Brownies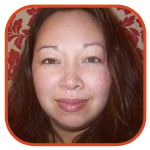 Posted by Monica Edwards Categories: Dinner, Side Dishes, Recipes, Salad, Vegetables, Vegetarian, America,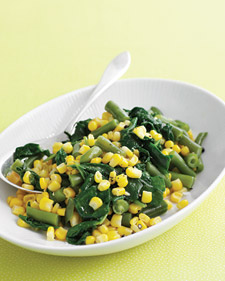 I prefer to have vegetables prepared with every dinner that I serve my family, so it is nice to come across a recipe that is easy to prepare while the entree is cooking away. True, the kids may pick and choose which veggie is their favorite, as my 4-year-old would, but I enjoy all three as I hope your family will. This recipe calls for frozen vegetables to save time, but I always love to use fresh when given the choice…up to your preference.
Ingredients:
1 tablespoon olive oil
1 pkg. 10 oz. frozen corn kernels
1 pkg. 10 oz. frozen cut green beans
5 oz. fresh baby spinach
1/4 teaspoon dried thyme leaves
2 teaspoons white wine vinegar
coarse salt and ground pepper
Preparation:
Heat oil in a large skillet over medium-high, add corn and green beans, and cook about 4-6 minutes, until green beans are warmed through. Next add the thyme and spinach, seasoning with salt and pepper. Toss until spinach is wilted, about 1-2 minutes, then stir in the vinegar. Season to taste with salt and pepper. Serve in a bright dish for added pizazz.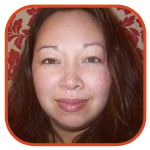 Posted by Monica Edwards Categories: Dinner, Lunch, Side Dishes, Quick Meals, Recipes, Salad, Vegetables, Vegetarian, America,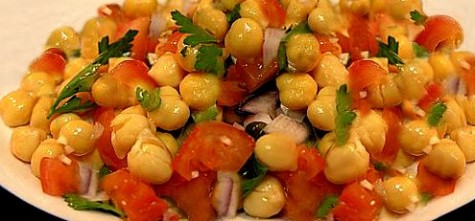 I absolutely love salads, so when I come across a new recipe, I have to share it with everyone - we all could use more veggies in our diets. This recipe is quite simple and tasty, as well as pleasing to the eye—because I am a huge believer in that we first eat with our eyes, before our mouths.
Ingredients:
3 ounces baby arugula
2 scallions, thinly sliced
1 15 oz. can of chickpeas, rinsed and drained
1 cup halved cherry tomatoes
1/4 cup walnuts, toasted if desired(my preference)
2 TB red wine vinegar
2 TB olive oil
coarse salt and ground pepper to taste
Preparation:
In medium bowl, layer the first 5 ingredients and set aside. In separate tightly lidded container, combine vinegar, oil, salt, and pepper; shake until blended. Pour directly onto salad and toss.
Enjoy a fresh, quick salad.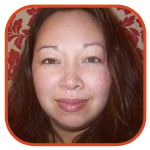 Posted by Monica Edwards Categories: Dinner, Recipes, Beef, Meat, America, Roasting,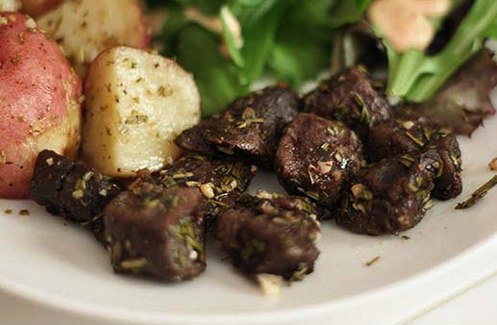 When our family is enjoying any kind of meat dish, I love to break out the horseradish and announce to whoever is within earshot, "Horseradish makes EVERYTHING taste better". So when I came across this recipe in Everyday Food for beef skewers with rosemary (one of my favorite herbs to cook with), my mouth started watering at the thought of dipping the yummy skewers into a horseradish dipping sauce, bringing the whole dish to a new level.
Ingredients:
3 flat iron (shoulder top blade) steaks (1 1/2 pounds total, with gristle removed)
1/2 cup reduced fat sour cream
1 tablespoon prepared white horseradish, drained
2 garlic cloves
2 tablespoon fresh rosemary leaves
1 tablespoon olive oil
coarse salt and ground pepper
Eight 6 inch wooden skewers
Click to continue reading Recipe: Rosemary Beef Skewers with Horseradish Dipping Sauce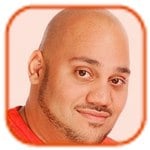 Posted by Andru Edwards Categories: Restaurants, Beef, Meat, America,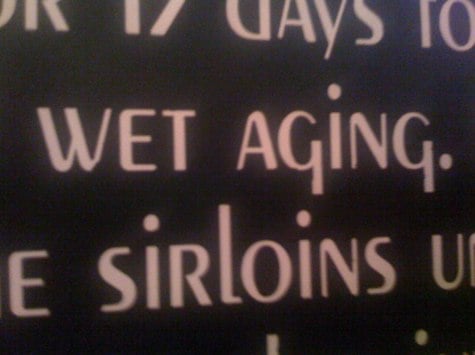 Nothing says "good eating" like wet again sirloins, right? We snapped this picture during CES in Las Vegas outside of a Gallagher's restaurant, and just had to post it when we found it in our iPhoto library. I mean, it just says so much - a little too much.
We have images of the full sign, as well as the actual aging beef, after the jump if you are interested.
Click to continue reading Gallagher's beef aging process images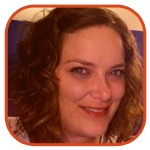 Posted by Jenny Lewis Categories: Breakfast, Side Dishes, Snacks, Comfort Food, Recipes, Cheese, Vegetarian, America, Baking,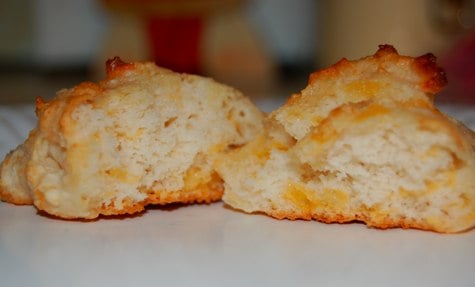 Seafood is not that big a thing around Gear Live's virtual offices. And while I can't speak for the other editors, I've been known to hit up the neighborhood Red Lobster solely for the biscuits. Unfortunately, the staff at the ol' RL didn't take kindly on a person who goes in alone and has nothing but biscuits, a side salad and water. That left me trying to recreate the little starchy wonders at home.
Ingredients:
1/4 cup margarine or butter
1/4 teaspoon garlic powder
2 cups of baking mix (I use Bisquick)
2/3 cup milk
1/2 cup shredded cheddar cheese
Click to continue reading Recipe: Copycat Red Lobster Biscuits
© Gear Live Media, LLC. 2007 – User-posted content, unless source is quoted, is licensed under a Creative Commons Public Domain License. Gear Live graphics, logos, designs, page headers, button icons, videos, articles, blogs, forums, scripts and other service names are the trademarks of Gear Live Inc.