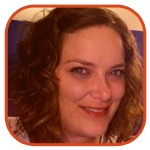 Posted by Jenny Lewis Categories: Appetizers, Side Dishes, Snacks, Holiday Cooking, Recipes, Condiments, Vegan, Vegetables, Vegetarian,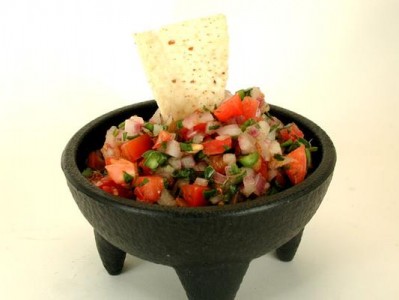 Pico de gallo, spanish for "rooster's beak," is a great fresh condiment that is made from fresh ingredients and a little fruit juice. It's also quick to make, and fits into an Cinco de Mayo celebration.
Ingredients:
2 large tomatoes, seeded and chopped
1/2 to a whole small onion
1 or 2 seeded chopped jalapeño peppers
Chopped cilantro to taste
Lime juice to taste
Salt to taste
Preparation:
Put the tomatoes, onion, and peppers into a bowl. Add the cilantro and stir to combine. Sprinkle the lime juice and salt on top and stir again. Done!
Be sure to check out our other Cinco de Mayo recipes!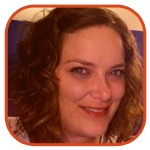 Posted by Jenny Lewis Categories: Appetizers, Side Dishes, Snacks, Holiday Cooking, Recipes, Beef, Condiments, Meat, Pork, Vegetarian,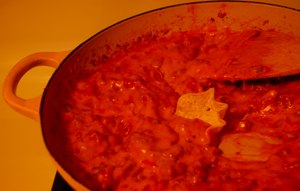 Continuing with the dips for Cinco de Mayo, Chorizo con Queso is a classic.
Ingredients:
1/2 pound spicy chorizo
1/2 cup chicken broth
1/2 small can diced green chiles
1 can diced tomatoes, drained
1/2 small onion, diced
2 cloves of garlic, minced
2 cups cheddar
1 cup Monterey jack
1/4 cup milk (if desired)
Preparation:
Squeeze the chorizo out of its casing and fry on medium in a shallow pan. Once it's done, remove it with a slotted spoon and set aside to drain, retaining as much of the rendered fat in the pan as possible. Pour the chicken broth into the pan to deglaze it - scrape the browned bits from the bottom. Add the chiles, tomatoes, onion and garlic and heat until bubbling. Add the chorizo back to the pan and stir until well incorporated. Add the cheese and stir until melted. If the dip is too thick for your taste, add the milk. Serve hot with chips or warmed tortillas.
PS - if you're feeling crazy, you could always deglaze the pan with tequila instead of chicken broth for an extra kick of Mexican flavor.
Be sure to check out our other Cinco de Mayo recipes!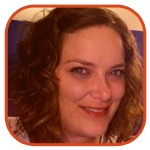 Posted by Jenny Lewis Categories: Appetizers, Side Dishes, Snacks, Holiday Cooking, Recipes, Condiments, Vegetarian,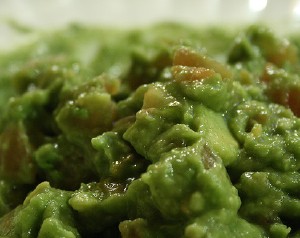 Dips are a tasty way to get a party started. Today I have three dips for Cinco de Mayo that taste great with veggies, chips, or warmed tortillas. Classic, customizable guacamole is a cool foil to a hot chorizo con queso dip, and pico de gallo is chunkier than a traditional salsa but still packs a ton of flavor. Also, it's so incredibly simple that once the ingredients are chopped, you're pretty much done with the entire thing. Let's start with the guacamole:
Ingredients:
2 ripe avocados
1 Tablespoon lime juice
1 teaspoon salt
2 tablespoons chopped cilantro
Preparation:
Scoop the flesh from the avocados into a bowl. Add the lime juice, salt and cilantro. Mash until creamy.
This is the most basic of recipes for guacamole, and there are plenty of ways to add to it. If you're feeling a little kicky, add some pico de gallo or a little bit of salsa. Add more cilantro if you feel like it, or don't add any at all. Maybe sprinkle some cumin on top or add some ancho chiles. The guac possibilities are literally endless.
Be sure to check out our other Cinco de Mayo recipes!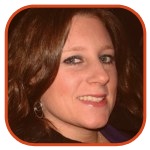 Posted by Vicky Lane Categories: Appetizers, Dinner, How To, Quick Meals, Recipes, Summer Cooking, Shellfish, America, Carribean, Broiling,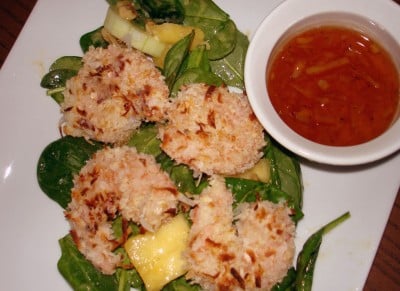 Yesterday in Chicago the weather was sunny and 65… in the middle of February! It was spectacular. I was inspired by the warm weather to create something that reminded me of summer or my favorite warm weather place, the Caribbean.
The first time I ever tried coconut shrimp was at a restaurant I worked at in college. They fried them up and served with a sweet plum sauce. I absolutely loved them and ordered them almost every shift I worked. My version requires no frying and it so easy and quick to make. I also borrowed a great broiling technique from Ellie Krieger from the Foodnetwork, which works every time.
Some people say they are not fans of the texture of coconut, which I can kind of understand. A great tip for flaky coconut is to throw it in the blender or food processor before using, this helps the coconut blend in well with the breading. I did not do this as me and Husband love coconut in any form.

Prep Time : About 15 minutes
Cook Time: 5 minutes
Serves 4
Ingredients
1 pound peeled and deveined shrimp (this just makes life easier)
1/2 cup all purpose flour
1/2 cup shredded coconut, I used sweetened and used a heaping 1/2 cup
3/4 teaspoon salt
1/4 teaspoon pepper
3 egg whites
3/4 panko crumbs (japanes style breadcrumbs, found in almost every grocery store in the Asian section)
1 teaspoon ancho chili powder (which is a milder chili powder)
2 tablespoons canola oil
Nonstick cooking spray
Click to continue reading Recipe: Coconut Crunchy Shrimp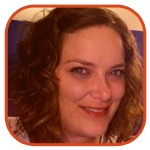 Posted by Jenny Lewis Categories: Appetizers, Snacks, Recipes, Condiments, Dairy, Mediterranean,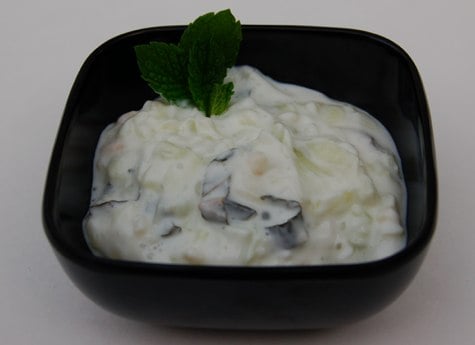 I can't even come up with words to properly convey my feelings for tzaziki. Cool, creamy, and fantastic with everything from vegetables to steak. It's incredibly easy to make, and incredibly easy to customize to your own taste.
Ingredients:
2 cups plain yogurt (this can be regular yogurt or Greek yogurt, fat free or as fatty as you'd like, as long as it's plain)
1 cucumber, peeled and seeded
1 or 2 pinches of salt
1/4 cup fresh mint
3 cloves of fresh garlic or 1 tablespoon of pre-minced garlic from a jar
Click to continue reading Recipe: Tzaziki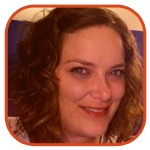 Posted by Jenny Lewis Categories: Appetizers, Snacks, Recipes, Beef, Pork, Baking,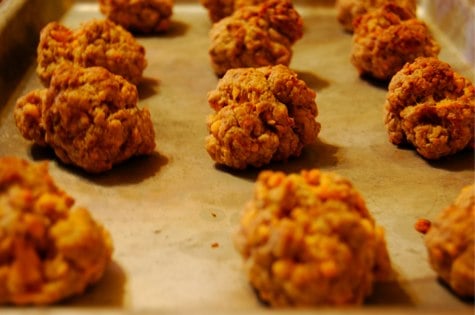 These Sausage Ball appetizers are great for entertaining. They come together quickly, freeze well, and can be baked up in a snap.
Ingredients:
3 cups baking mix (I use Bisquick)
2 cups shredded cheddar cheese
1 pound ground sausage (any kind), uncooked
Click to continue reading Sausage Ball Recipe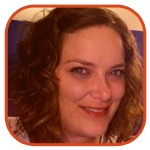 Posted by Jenny Lewis Categories: Appetizers, Snacks, Recipes, Baking,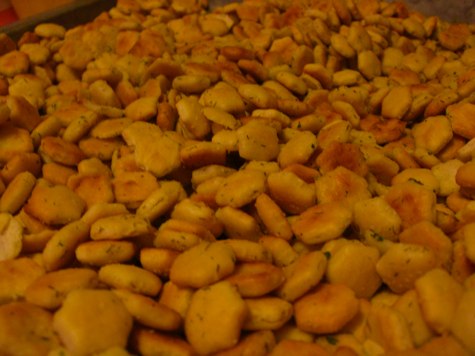 Some people can take or leave oyster crackers. Often overlooked when they arrive with your soup or salad, I say that these little hexagonal nuggets of salty, starchy goodness are completely underrated. This recipe, passed to me by my mom via her godmother, has been not only a party hit but a comfort food when I'm craving something savory.
Click to continue reading Ranch Oyster Crackers Recipe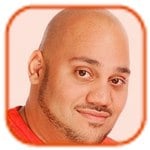 Posted by Andru Edwards Categories: Appetizers, Snacks, Comfort Food, Recipes, Grains, Vegan, Vegetarian, America, Frying,
With all of the crazy holiday and national recognition days out there, we love when there is one we can get behind whole-heatedly. Today just happens to be such a day, what with it being National Corn Fritters Day and all. I mean, is there anyone out there who doesn't enjoy these incredible morsels of yellow goodness?
In all seriousness, today is National Corn Fritters Day, so we've got a recipe for Southern Style Corn Fritters for you. Check it out after the jump.
Click to continue reading Happy National Corn Fritters Day!
Posted by Janie Franz Categories: Appetizers, Quick Meals, Recipes, Fruit, Salad, Vegetarian,
While we are in the middle of salad week, don't think we forgot about all those tasty salads that have nothing to do with lettuce. In fact, here is a recipe for Italian Tomato Cheese Salad - perfect for use an an hors d'oeuvre or first course:
Italian Tomato Cheese Salad
2-3 tomatoes, sliced thinly
6-8 ounces cheese (mozzarella, baby Swiss, or havarti), sliced thinly
olive oil
salt (optional)
1 teaspoon fresh basil, minced
Slice the cheese to the size of each tomato slice. Place the tomato and cheese slices in three rows down a plate, alternating tomato and cheese. Drizzle with a little olive oil, and salt lightly if desired. Sprinkle minced basil over the salad. The dish may be chilled or served at room temperature.
© Gear Live Media, LLC. 2007 – User-posted content, unless source is quoted, is licensed under a Creative Commons Public Domain License. Gear Live graphics, logos, designs, page headers, button icons, videos, articles, blogs, forums, scripts and other service names are the trademarks of Gear Live Inc.