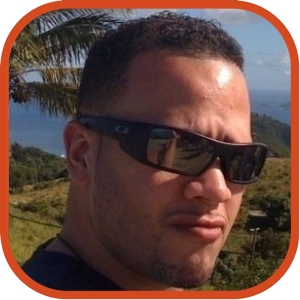 Posted by Jason Diaz Categories: Google, Home Entertainment, Rumors, Wireless / WiFi,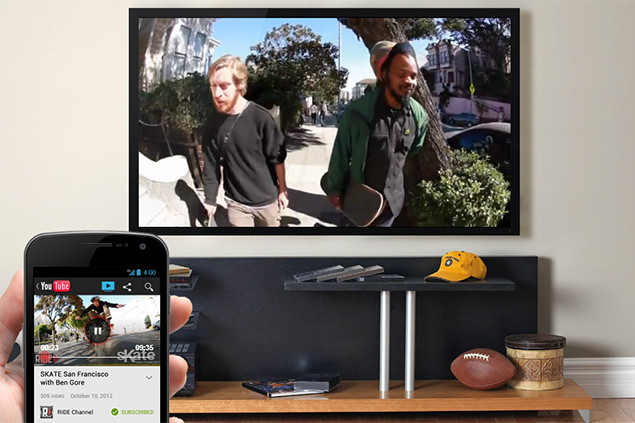 Rumor has it that Google is about to take on Apple's AirPlay with an open version of its own. So, it appears that DNLA and Miracast functionality is not enough for the Mountain View web search giant. No wonder, as both features are somewhat of a bag of hurt and have received lackluster reviews.
Google will attempt to get other venders to adopt its open streaming alternative and, perhaps, have the same huge success that AirPlay is having with customers. Apple has had vendors like Denon, Panasonic, JBL, Pioneer, Philips, Yamaha, Logitiech, iHome and Bower & Wilkins, to name a few, that have integrated AirPlay functionality into consumer products.
Click to continue reading Google planning to release AirPlay alternative
Read More

| Gigaom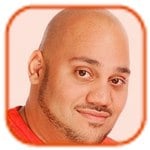 Posted by Andru Edwards Categories: Google, Home Entertainment, Video Games,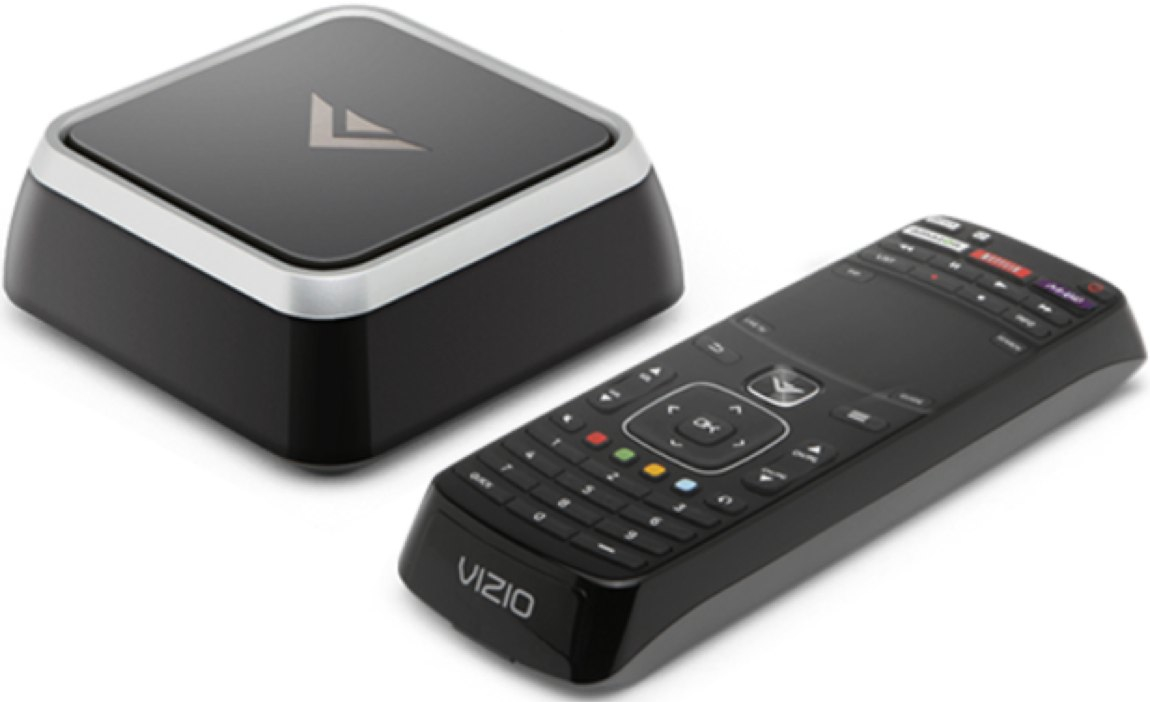 Vizio has announced the Co-Star, its Google TV set-top-box that sets itself apart with two key bulletpoints:
The Co-Star comes with OnLive steaming gaming built-in as an app. Just launch the app, and as long as you have decent broadband, you can play a ton of video games.
Google TV has certainly had a rough time getting off the ground, and the Co-Star may be the product that offers it the boost that it needs, although we highly doubt it. If you're interested, Vizio starts taking Co-Star preorders next month.
Read More

| Vizio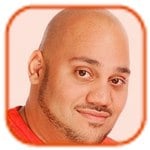 Posted by Andru Edwards Categories: Google, Home Entertainment, Internet,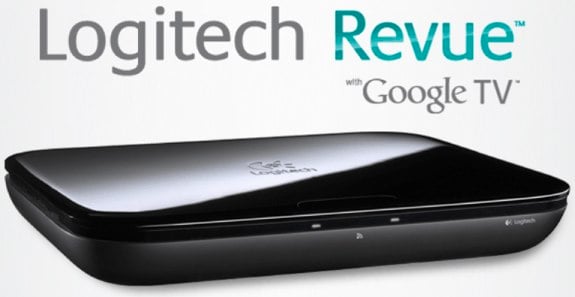 The Logitech Revue price drop announced last week went into effect yesterday. The company also issued a clarification to deny that more customers are returning Google TV Revue boxes than buying them.
Starting Sunday, the Logitech Revue with Google TV is available for $99, down from $249. The company also said it will roll out an automatic software update later this summer, which will add Android 3.1, a simplified user experience, and access to the Android Market.
The price drop is the second for the Revue this year; Logitech dropped it from $299 to $249 in May. That, however, did not help sales and during a recent earnings call, the company said that "returns of the product were higher than the very modest sales."
Logitech later issued a clarification to say that it did not mean that more Revues were being returned than purchased.
Click to continue reading Logitech Revue dropped to $99, company clarifies customer returns comment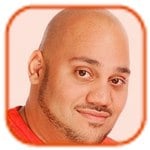 Posted by Andru Edwards Categories: Google, Home Entertainment,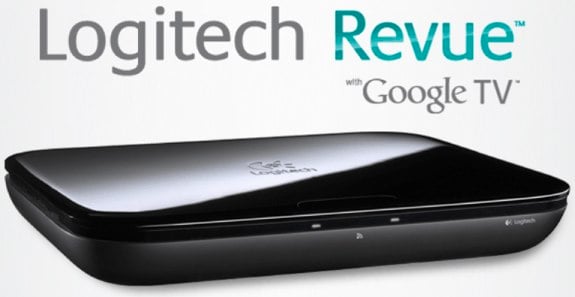 Back when the Logitech Revue was first announced for about $300, we knew the device wouldn't sell. Google TV was a new, unproven product, and Google wasn't even the company that was technically doing the selling of the devices. Yet somehow, Logitech didn't realize that, and the Revue has sold very, very poorly. So poorly in fact, that there's a major shakeup going on at the company as its now seeking a new CEO. The official word is that people have been returning their purchased Revue boxes faster than others are buying new ones, and that's just not good. In an effort to increase consumer adoption, Logitech has slashed the price of the Revue down to $99--a $150 reduction in price. So, anyone plan on picking up one of these? Hey, it'll be getting an Android Honeycomb update sometime soon.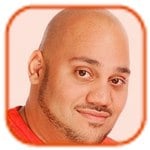 Posted by Andru Edwards Categories: Editorial, Google, Home Entertainment, Internet,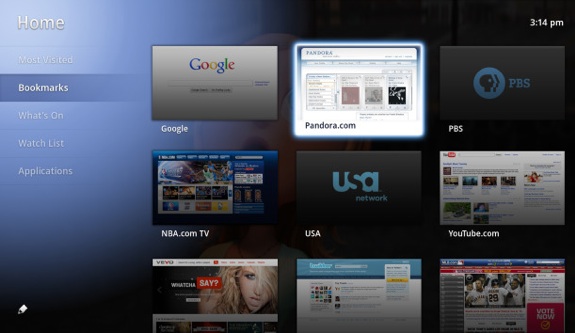 Google paid off Hollywood on Monday. And in so doing, it bought a future for Google TV.
Just under a year from when Google and Logitech first unveiled the first Google TV, otherwise known as the Logitech Revue, Google I/O 2011 is this week in San Francisco with some real hope for the platform. Google just signed a deal that brings thousands of videos YouTube.
Content, content, content. Without it, you're as dead in the water as the some extended cable channel at 3 a.m. The only reason that fools like me own one is the vague hope that Google might see the light, open its pocketbook, and perhaps give us some real content to watch.
It's odd, in a way, that consumers could even gripe about such a thing. A few bucks to Netflix or to Hulu opens up a wealth of fresh and archived content that should keep the most devoted couch potato rooted for weeks. But there's something inutterably frustrating about visiting a website and seeing content blocked—blocked!—just because you own a particular piece of hardware.
It seems likely that Samsung will announce its Google TV devices this week, in addition to a Chrome OS netbook. With Logitech reporting just $5 million in sales for the Revue, it would seem that the supply will outstrip the demand.
But with Google's deal that brings rentals to YouTube, there's hope for the platform yet. While Google TV doesn't look likely to dominate the media streamer market, let's look at what Google could do to make the next generation of Google TV succeed.
Click to continue reading Five ways Google can make Google TV a winner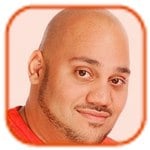 Posted by Andru Edwards Categories: Corporate News, Google, Internet, Music, Software,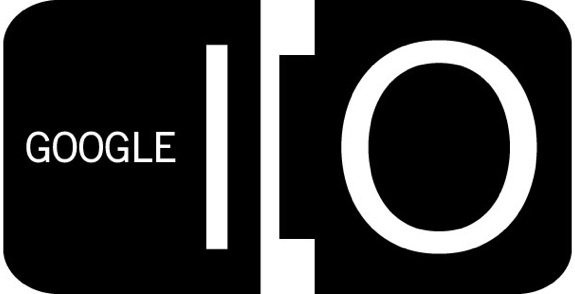 The Google faithful have converged at San Francisco's Moscone Center this morning to dive deep into the guts of the search giant's myriad services at Google I/O 2011. Sprinkled throughout the two-day blockbuster event will surely be some very important announcements (watch those keynotes closely) plus product and technology introductions. Here is some of what I expect.
Google TV
No discussion of what Google has up its sleeves is complete without a lengthy discussion about the fate of Google's converged TV and Web technology. Logitech, Sony and others have bought into it—big time. But consumers aren't buying and it's clear that Google has yet to arrive at a winning formula. I have an Apple TV device at home and I can guarantee you that at least one key ingredient is simplicity. No external keyboard, no large, hoary box, nothing above $150 dollars. That, for the most part, does not describe the current Google TV. Apple TV also has a super-easy—if you're an iTunes/AppStore member—way of purchasing new content. Google's focus on Web-based content and letting everyone handle commerce in their own way is not helping Google TV or any of its partners.
I expect Google to introduce a significant update to the Google TV platform. One that will shrink the hardware, swap out components, and introduce a wholly new commerce strategy.
Click to continue reading What to expect at Google I/O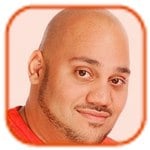 Posted by Andru Edwards Categories: Corporate News, Google, Internet, PC / Laptop, Software,
Google I/O 2011 just kicked off, and you can watch how everything unfolds live using the video embed above. We expect news on Android 4.0 Ice Cream Sandwich, Google Music beta, maybe some updates to Google TV, and some news on Chrome OS devices shipping. Hit play for the details!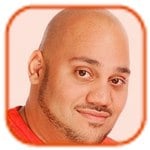 Posted by Andru Edwards Categories: Google, Home Entertainment, Rumors, Software,
A version of the Android Market for the Google TV platform is due "very short term," the general manager overseeing Google TV products for Logitech said Tuesday.
Speaking at the OTTCon here on Tuesday, Ashish Arora, the vice president and general manager for Logitech's Digital Home Group, was asked on a panel discussion whether Google TV owners would be able to take advantage of other Android apps soon.
Arora answered in the affirmative, although his answers didn't quite nail down the timeframe. "It will happen shortly," he said. "It's a given that it will happen this year, 100 percent," he said.
"We're talking about a very short term," he said.
Although Arora does not work for Google, Logitech was one of the key launch partners for the Google TV platform, with Sony. Logitech launched its Logitech Revue in October. At the time, some of the personalization aspects from other Google services were missing, part of Google's practice of launching a product and adding functionality over time.
Click to continue reading App Store coming to Google TV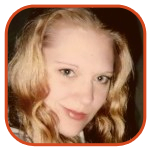 Posted by K.C. Morgan Categories: Comedy, Commercials, Gossip, Video,
Millions have seen the Google TV commercial starring Kevin Bacon as his own biggest fan. The ad left many scratching their heads … but, they were probably laughing when they were doing it. So, how does a one-minute ad spot become the stuff of legendary advertising? Take one actor who won't compromise, some interesting hair and make-up ideas, and you've got commercial history.
"I didn't know how far [Logitech] wanted to go with the look and the character. If it was just me kind of walking around, people would think it was weird," Kevin Bacon explained. While people still think it's a little bit weird, most seem to really "get" the ad -- and we've got Kevin Bacon to thank.
Click to continue reading Kevin Bacon Channeled His Inner Diva to Make Google TV Ad
Read More

| CNN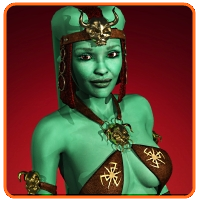 Posted by Patrick Lambert Categories: Corporate News, Home Entertainment, Microsoft, Rumors,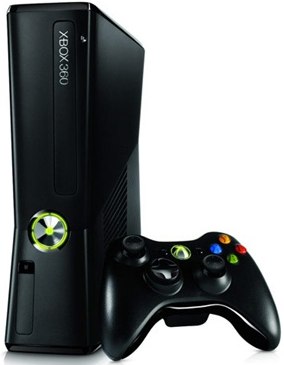 Today Reuters reports on talks that Microsoft has had with several television networks about adding TV show content to the Xbox 360. While the details aren't known, one possibility is that the company could become a virtual operator and sell subscriptions to networks like ABC and NBC, or even add HBO and Showtime as subscription options. This would allow Microsoft to keep competing with rivals like Google (see the currently flailing Google TV) and Apple ( who recently released an updated Apple TV.) Microsoft actually has an advantage here if they choose to move into this area since the Xbox 360 is already in millions of homes, and adding services to the existing platform like that is much easier than releasing and expecting consumers to purchase a new device. If Microsoft plays their cards right, we could see the Xbox 360 take the top position in the battle for the living room.
Read More

| Reuters

© Gear Live Inc. – User-posted content, unless source is quoted, is licensed under a Creative Commons Public Domain License. Gear Live graphics, logos, designs, page headers, button icons, videos, articles, blogs, forums, scripts and other service names are the trademarks of Gear Live Inc.