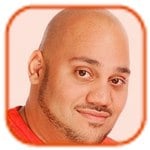 Posted by Andru Edwards Categories: Google, Home Entertainment, Internet,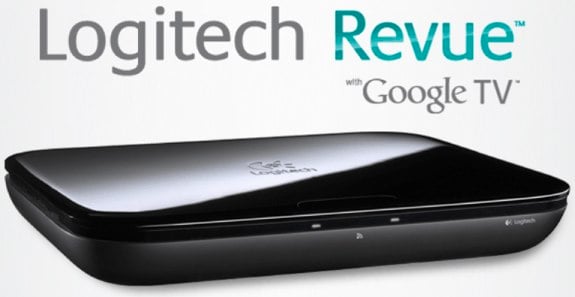 The Logitech Revue price drop announced last week went into effect yesterday. The company also issued a clarification to deny that more customers are returning Google TV Revue boxes than buying them.
Starting Sunday, the Logitech Revue with Google TV is available for $99, down from $249. The company also said it will roll out an automatic software update later this summer, which will add Android 3.1, a simplified user experience, and access to the Android Market.
The price drop is the second for the Revue this year; Logitech dropped it from $299 to $249 in May. That, however, did not help sales and during a recent earnings call, the company said that "returns of the product were higher than the very modest sales."
Logitech later issued a clarification to say that it did not mean that more Revues were being returned than purchased.
Click to continue reading Logitech Revue dropped to $99, company clarifies customer returns comment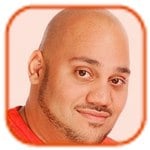 Posted by Andru Edwards Categories: Google, Home Entertainment,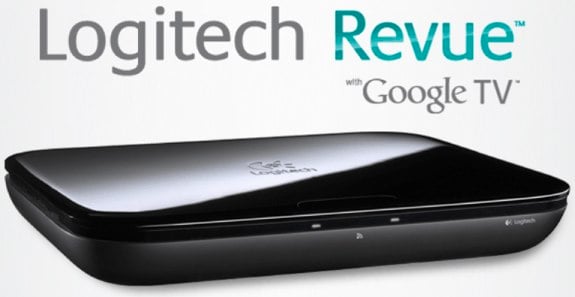 Back when the Logitech Revue was first announced for about $300, we knew the device wouldn't sell. Google TV was a new, unproven product, and Google wasn't even the company that was technically doing the selling of the devices. Yet somehow, Logitech didn't realize that, and the Revue has sold very, very poorly. So poorly in fact, that there's a major shakeup going on at the company as its now seeking a new CEO. The official word is that people have been returning their purchased Revue boxes faster than others are buying new ones, and that's just not good. In an effort to increase consumer adoption, Logitech has slashed the price of the Revue down to $99--a $150 reduction in price. So, anyone plan on picking up one of these? Hey, it'll be getting an Android Honeycomb update sometime soon.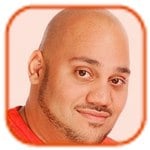 Posted by Andru Edwards Categories: Editorial, Google, Home Entertainment, Internet,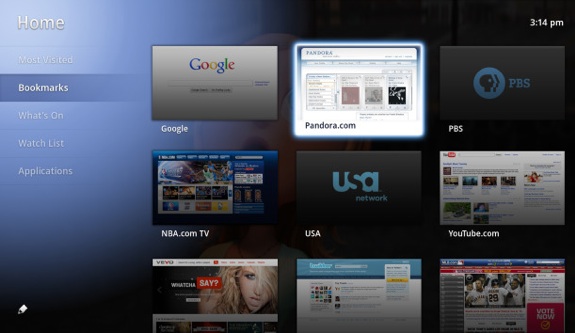 Google paid off Hollywood on Monday. And in so doing, it bought a future for Google TV.
Just under a year from when Google and Logitech first unveiled the first Google TV, otherwise known as the Logitech Revue, Google I/O 2011 is this week in San Francisco with some real hope for the platform. Google just signed a deal that brings thousands of videos YouTube.
Content, content, content. Without it, you're as dead in the water as the some extended cable channel at 3 a.m. The only reason that fools like me own one is the vague hope that Google might see the light, open its pocketbook, and perhaps give us some real content to watch.
It's odd, in a way, that consumers could even gripe about such a thing. A few bucks to Netflix or to Hulu opens up a wealth of fresh and archived content that should keep the most devoted couch potato rooted for weeks. But there's something inutterably frustrating about visiting a website and seeing content blocked—blocked!—just because you own a particular piece of hardware.
It seems likely that Samsung will announce its Google TV devices this week, in addition to a Chrome OS netbook. With Logitech reporting just $5 million in sales for the Revue, it would seem that the supply will outstrip the demand.
But with Google's deal that brings rentals to YouTube, there's hope for the platform yet. While Google TV doesn't look likely to dominate the media streamer market, let's look at what Google could do to make the next generation of Google TV succeed.
Click to continue reading Five ways Google can make Google TV a winner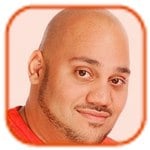 Posted by Andru Edwards Categories: Google, Home Entertainment, Rumors, Software,
A version of the Android Market for the Google TV platform is due "very short term," the general manager overseeing Google TV products for Logitech said Tuesday.
Speaking at the OTTCon here on Tuesday, Ashish Arora, the vice president and general manager for Logitech's Digital Home Group, was asked on a panel discussion whether Google TV owners would be able to take advantage of other Android apps soon.
Arora answered in the affirmative, although his answers didn't quite nail down the timeframe. "It will happen shortly," he said. "It's a given that it will happen this year, 100 percent," he said.
"We're talking about a very short term," he said.
Although Arora does not work for Google, Logitech was one of the key launch partners for the Google TV platform, with Sony. Logitech launched its Logitech Revue in October. At the time, some of the personalization aspects from other Google services were missing, part of Google's practice of launching a product and adding functionality over time.
Click to continue reading App Store coming to Google TV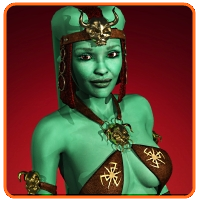 Posted by Patrick Lambert Categories: Google, Home Entertainment, Product Reviews, Software,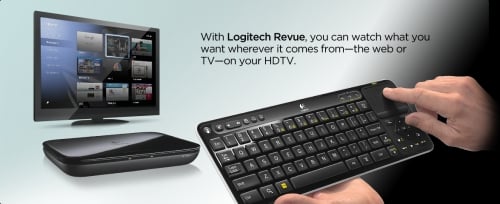 Google launched into the TV arena last month with their very own platform, Google TV. With it, they hope to compete with the likes of Apple TV, Roku, and of course, your cable connection. Unlike its competitors however, they haven't made a hardware device, but instead a platform which device makers can integrate into boxes which you connect to your TV, or into TVs themselves. This platform boosts to bring the best of the web and TV together, into a system where you can add features, search for shows and do so much more. But does this Google TV deliver?
Click to continue reading Google TV review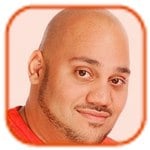 Posted by Andru Edwards Categories: Google, Home Entertainment, Internet,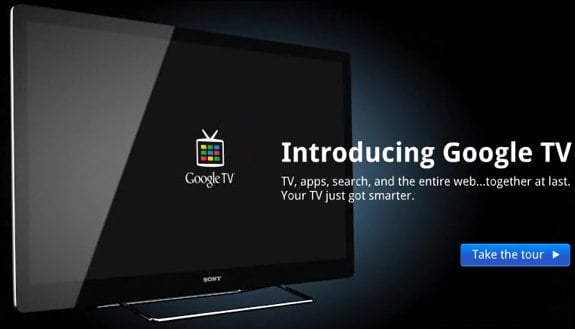 The launch of Google TV is right around the corner, and Google's finally gotten their act together and put out the official web presence for the new platform/service. It includes a nice tour that shows off exactly what you can expect, and how they are trying to change the TV experience. Definitely worth watching once, if only to get a look at how the TV space is starting to heat up.
Read More

| Google TV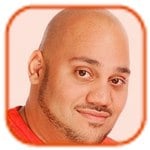 Posted by Andru Edwards Categories: Corporate News, Google, Home Entertainment,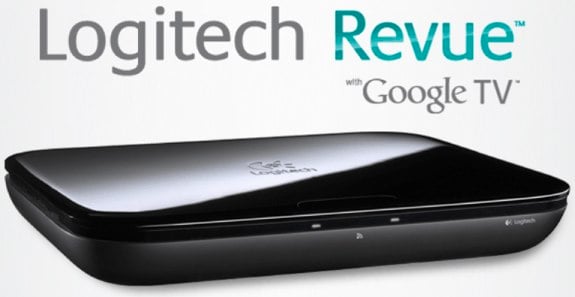 When Google TV was announced, one of the more interesting partnerships was between Google and Logitech. Logitech has been working on a set-top box that would become a part of your entertainment system to allow you to access that Google TV goodness, but it went unnamed—until now. Today, Logitech revealed that their Google TV box will be called Logitech Revue. They go on to explain that a "revue" was the term used for old-timey theatrical shows that combined music, dance, and sketches. They aim to do the same, but with modern cable, web, apps, and all the current stuff that we do today for entertainment. They want the Logitech Revue to being all that together. Look for it this fall.
Read More

| Logitech

© Gear Live Inc. – User-posted content, unless source is quoted, is licensed under a Creative Commons Public Domain License. Gear Live graphics, logos, designs, page headers, button icons, videos, articles, blogs, forums, scripts and other service names are the trademarks of Gear Live Inc.