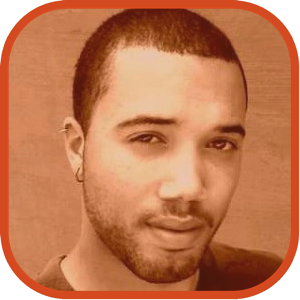 Posted by John Kilhefner Categories: Action, Adventure, Bungie, Culture, Editorial, Features, Fighting, First Person Shooters, Microsoft, Nintendo, Xbox,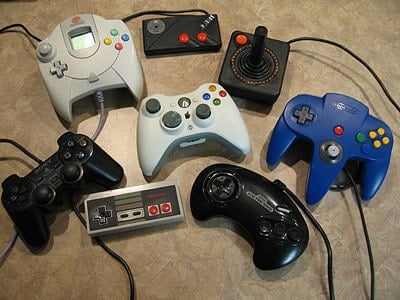 Once in awhile there comes along an experience that shapes the way that we look at things. A video game experience that makes something in your brain tingle. A game where simply a mere melody from its title screen sends nostalgia crawling up your spine. There are a few video games with these kinds of experience that stick out in our minds; not just for being great games, but for their "wow" factors. Sometimes these experiences are shaped by our personal interpretations; i.e. revolving around what was going on in our lives at the time. Therefore, you may have a different top five list, but we can all agree that the following five games helped to shape the way video games are made even to this day.
Click to continue reading The 5 Most Memorable Video Game Experiences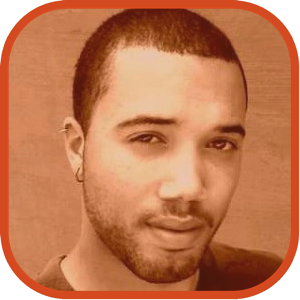 Posted by John Kilhefner Categories: Action, Konami, PC, PlayStation 3, PSP, Wii, Xbox 360,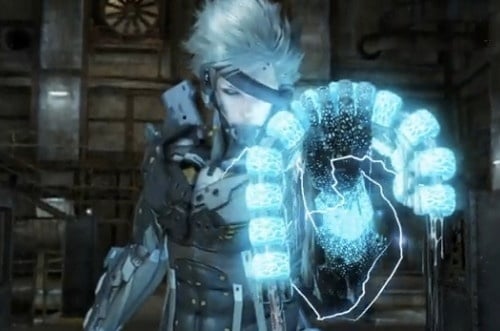 Bringing the Metal Gear Rising series to the Xbox 360 and PC in addition to the PS3 is only the start of Konami's multi-platform approach. In a recent interview with VideoGamer.com MGR creative director Shigenobu Matsuyama stated, "I think it's very important for the future of Japanese publishing. We see publishers — Capcom have started a little bit earlier than us — and I can say most of the Japanese studios have seen the importance of going multi-platform, and our studio as well."
This can mean that Konami will start to embrace the Wii with less profound Metal Gear exclusives in the same vein that Capcom has done with its Resident Evil series, and continue bringing it's more hardcore Metal Gear titles to the Xbox 360, PC, and PS3.
"I think we're now really ready to go multi-platform at once, I mean development cycle wise. I think this will be a normal trend for Japanese studios in the future," Matsuyama continued.
A hard blow to PS3 users hoping to keep future Metal Gears to themselves.
Read More

| Kotaku via Video Gamer

Posted by Alex Lifschitz Categories: Culture, Features,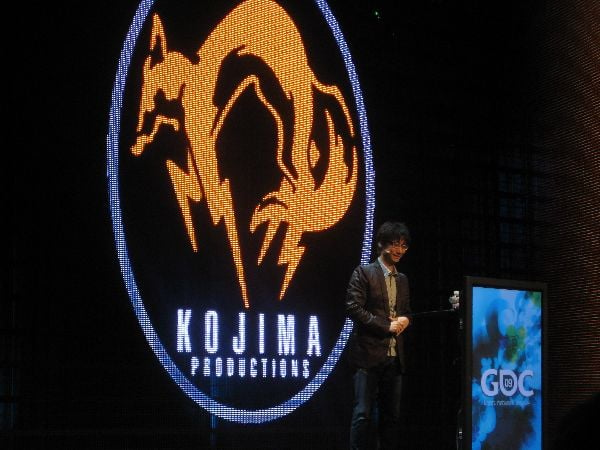 If you at any point in your life have enjoyed a stealth game, you might know Hideo Kojima as the man to whom you owe your firstborn. He's the father of the beloved Metal Gear game/interactive movie series, and he delivered the final keynote of the GDC today. And, as expected, it was worthy of a man who had just received a lifetime achievement award the night before. I took some pictures of the presentation, and tried to elucidate as best I can, but I seriously cannot stress how much you should try and find the video of the presentation as filmed by the GDC – Kojima is a genuinely funny guy with a lot to say, and if you like the cut of his jib (which is a very good cut, I hear), you deserve to see and hear the whole thing. In the meantime, have some on the house.
Click to continue reading GDC 2009: Hideo Kojima: Solid Game Design: Making the Impossible Possible

Posted by Steve Van Neil Categories: Action, Konami, PlayStation 3,
My mission was clear. Behind a barbed wire facade and slew of No Camera signs lurked one of the few worthwhile E for All offerings: a playable Metal Gear Solid 4: Guns of the Patriots demo. The official word was that this short demo was the only taste we Americans would get of the latest Solid Snake outing before its release next year, so Konami's booth was naturally my first stop at the show. The line snaked around the entire booth. I queued up and waited. And waited some more. Finally, we were led into a makeshift theater (appropriately outfitted with sandbags and cargo netting) where a company representative gave us a crash course on the game's controls. Afterwards, the door opened and we were unleashed upon the demo kiosks.
Click to continue reading E for All: Metal Gear Solid 4 Demo Impressions

Posted by Steve Van Neil Categories: Action, Konami, PlayStation 3, Sony,
Konami has announced that the PS3 game the whole world wants will be playable on the showfloor of this year's Tokyo Game Show, which kicks off later this week. That's right, Metal Gear Solid 4: Guns of the Patriots will make its playable debut to the tune of fifty demo kiosks at Konami's booth. Knowing the history of the franchise, you have to wonder if a PSN demo isn't too far behind.
Drool over impressions of Metal Gear Solid 4 in the next week. Finally break down and buy the game and that damned PS3 (it's exclusive, kids) when the game is released next year.
Read More

| Kotaku via Gamefront

Posted by Chris Pereira Categories: Action, Konami, PlayStation 3, Trailers,
At the 20th anniversary celebration for Metal Gear Solid, Hideo Kojima presented a 15-minute long demonstration of the upcoming PS3 exclusive(?) Metal Gear Solid 4. It's all real time, and actually being played – and considering the game won't be out until early next year, there's still time left for Konami to make it look even better.
Dare I say it? Gears of War, eat your heart out.
Check out the HD version of the trailer here.

Posted by Chris Pereira Categories: Action, E3, PlayStation 3, Sony, Trailers,
I'm not much of a Metal Gear Solid fan, or a fan of the stealth-action/espionage genre at all, for that matter. But when I saw this MGS4 trailer earlier this week, I was absolutely blown away. Blown? Blown. This is, for me, the best trailer of the show and I seriously will consider picking up a PlayStation 3 just for this game. Maybe it's a bit premature to say that, but just give the trailer a look and try to disagree.

Posted by Chris Pereira Categories: Accessories, Action, Activision, Adventure, Bungie, CAPCOM, Casual, Corporate News, Driving, E3, Electronic Arts, First Person Shooters, Hardware, Microsoft, Party Games, PC, Puzzle, Release Dates, Retro, Role Playing Games, SEGA, Simulation, Special Editions, Sports, Strategy, Survival Horror, Take2, Third Person Shooters, Trailers, Ubisoft, Xbox 360, Xbox Live, Xbox Live Arcade, Xbox Live Marketplace,
Unfortunately, I wasn't able to attend E3 this year – instead, I'm on vacation in Cape Cod, using awful hotel Wi-Fi to watch streamed press conferences. Not the most glamorous way to take it all in, but exciting announcements, great games and new details are welcome no matter how you hear about them.
Here's my personal transcription (in very brief form) of all the announcements and showings, along with some reflection on what Microsoft had to show.
Click to continue reading E3 2007: Microsoft's Press Conference Recap And Impressions
Posted by Michael Cardiff Categories: Action, PlayStation 3, Xbox 360,
If Destructoid knows their stuff (and they've broken several exclusives in the past!), then Konami has done a 180 on their previous policy and will be bringing MGS4 to the 360, eventually that is. According to poster Ron "Greybush" Workman, MS and Konami have just inked a deal to bring the title to the 360 roughly a year after it debuts on the PS3. The 360 version will supposedly included added extras not available on the PS3 disc. While it's not the system-killer that some posters are implying, the continual loss of exclusives from Sony's latest console is not exactly painting a pretty picture for its future.
We'll keep this story updated as new info comes in, but for now, Ron is fiercely and actively defending his claims, so we've got to believe that he's got the inside scoop.
Read More

| Destructoid.com
Posted by Christopher Sasaki Categories: Culture, PlayStation 3,
Gamespot talked with Yair Landau after speaking at the recent D.I.C.E. Summit in Las Vegas, where the Sony Pictures Entertainment vice-chairman confirmed that SPE would be developing the Metal Gear movie. There were no real details given about the live-action translation of the series, but Landau discussed the potential challenges in translating the series in an effective way for the fans of the series. Landau also discussed the possibilities of exploring other franchises in cinema form, including the Everquest series. Given the track record of movie translations of video games, it is hard to be optimistic. Still, having a large studio like Sony Pictures Entertainment should be a plus and the already movie-like nature of the Metal Gear Solid series should also help. This partnership would also seem to strengthen Kojima's affinity for Sony platforms as well.
Read More

| Gamespot
© Gear Live Media, LLC. 2007 – User-posted content, unless source is quoted, is licensed under a Creative Commons Public Domain License. Gear Live graphics, logos, designs, page headers, button icons, videos, articles, blogs, forums, scripts and other service names are the trademarks of Gear Live Inc.