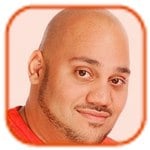 Posted by Andru Edwards Categories: Nintendo, Nintendo 3DS, Portable/Mobile,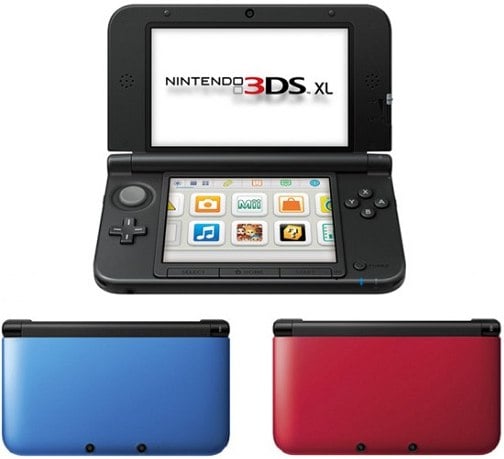 This morning Nintendo unveiled the Nintendo 3DS XL (or 3DS LL in Japan.) The console takes everything about the standard Nintendo 3DS, and makes it bigger. What you end up with is a 4.88-inch 3D display on top, and a 4.18-inch standard touch display on the bottom. Buyer also get a free 4 GB SD card included. In Japan, the 3DS LL will hit stores on July 28th for about 18,900 Yen ($235) while us 3DS XL buyers will have to wait until August 19th to get in on the action, where it'll cost $199.
Read More

| Nintendo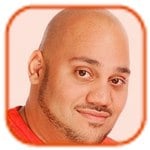 Posted by Andru Edwards Categories: Corporate News, Hardware, Nintendo, Nintendo 3DS,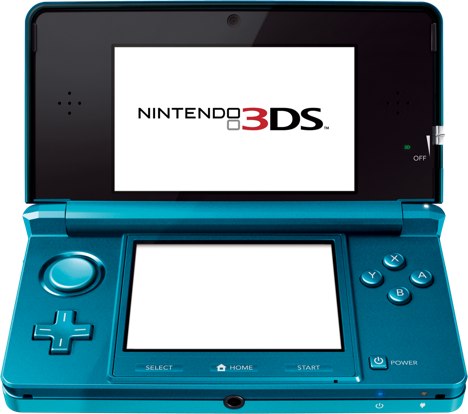 The Aqua Blue Nintendo 3DS. An odd color choice for the launch of a new gaming handheld, sure. However, we didn't think it was so bad that it was time to kill it. Regardless of what we think, though, Nintendo is set to put the Aqua Blue 3DS out to pasture soon. No specific date has been given, but with all the other 3DS colors that Nintendo's pumping out, we're geussing that the turquiose one has proven to be pretty unpopular in the grand scheme of things. Want one? Better get it while you can!
Read More

| Nintendo Japan

Posted by Alex Lifschitz Categories: Features, Nintendo, Nintendo DS, Portable/Mobile,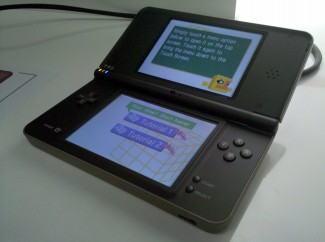 You know, when I look at the Nintendo DSi XL, I can't help but notice the similarity in form factor to Apple's iPad (though the DSi XL was released first - thanks for catching that, astute readers!). Nintendo recently announced the US release of the n-th iteration of the DS, now focusing on a bigger screen. Come to think of it, both companies have a penchant for constantly releasing new SKU's of existing hardware every few months with minor tweaks to inexplicable demand by an attention-deficit public, all while making the people who just bought their newly-outdated hardware feel small and relatively ashamed.
Either way, we got our hands on one at the GDC in San Francisco. Hit the jump for relevant deets.
Click to continue reading Nintendo DSi XL: Hands on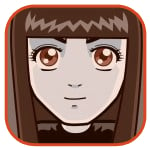 Posted by Sheila Franklin Categories: Nintendo, Nintendo DS, Portable/Mobile,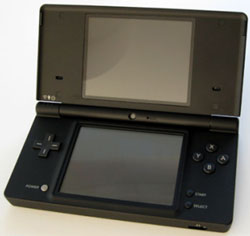 Nintendo finally debuted its DSi yesterday and it will arrive in Europe this Friday. The 3rd generation game dual screen system has already sold over 2 million units since it was launched in Japan last November. Not only can you play games, there are two cameras, a microphone and tools that help create and share content. The DSi costs $169.99 while the DS Lite will continue to be available for $129.99. Their site offers games, including freebies if you buy the portable game system online, a club, newsletter and more.
Read More

| Nintendo via Reuters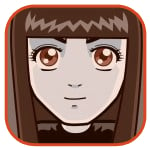 Posted by Sheila Franklin Categories: Corporate News, Nintendo, Nintendo DS, Portable/Mobile, Wii,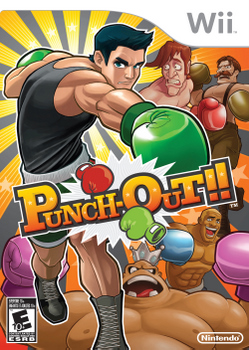 Nintendo has released this year's game schedule for the Wii and DS/DSi. Titles include Punch-Out, Guitar Hero On Tour: Modern Hits, the Conduit, Harry Potter and the Half-Blood Prince and Grand Theft Auto: Chinatown Wars. Check out the full list at the link. We think that this is a good time on their part as it seems that Wally World is already allowing pre-order for the DSi for $169.00, with no mention of any games, even though the mini-game system is compatible with many DS titles.
Read More

| Daily Tech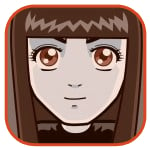 Posted by Sheila Franklin Categories: Corporate News, Nintendo, Nintendo DS, Portable/Mobile,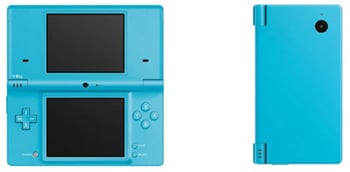 Nintendo has announced that the DSi will be coming to Europe April 3 and to North America April 5. Packed into the game system is thinner hardware, a larger screen, camera and an SD card slot. This version comes in black or blue and will cost $170.00, which is only $40.00 more than the DSLite and about $40.00 less than those selling overseas. No games titles have yet to be announced but we expect those will be coming along soon.
Read More

| BBPS

Posted by Alex Lifschitz Categories: Culture, Editorial, Hardware, Nintendo, Nintendo DS, Portable/Mobile,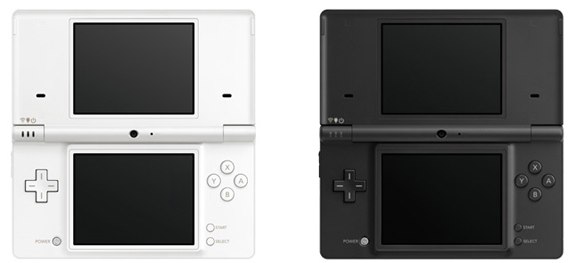 So, as we've already reported, Nintendo has announced the DSi, a spiffy new iteration of the DS franchise. There's the larger screens, smaller profile, music playback, SD card slot…But what's got everybody in a kerfuffle about it is the 3MP camera embedded in the system, both on the top and between the screens. The burning question now is what exactly Nintendo plans to do with the system, and how they're going to integrate the features. So, if you want some uninformed opinion about the possibilities and future of the DSi, kindly hit the jump.
Click to continue reading Nintendo DSi: What does it mean for you?

Posted by Paul Hamilton Categories: Action, Adventure, Konami, Nintendo DS, PlayStation 3, Wii, Xbox 360,
Koji Igarashi, creator of the popular Castlevania franchise, is featured in an interview with Game Informer where he talks about what's next for the series.
[Next,] I will be working on a DS version, but I am thinking of moving to the home consoles for the future. I will continue to use 2D for the DS version, but I'm still trying to figure out which console to do the home console versions. I think the Xbox 360 would be the best platform for the U.S. market.
Another DS Castlevania wasn't really a bold prediction, but focusing on the 360 is a little unexpected. Igarashi goes on to clarify, "The U.S. market is the biggest market for the Castlevania series, so I will give the first priority to the U.S. market. The platform will be the Xbox 360, since the PS3 isn't doing well everywhere in the world." He does later suggest that he thinks Metal Gear Solid 4 could easily increase the PS3 base in the US which would make it more attractive as a target for a Castlevania game.
As for the Wii, which represents an even larger market than 360, Igarashi says he hasn't quite figured out how to make the gesture controls work with the game saying that the motion for cracking a whip might be too hard on users but some kind of abstraction would be "not so good." "I will have to think about a way to accomplish this," he concludes.
Read More

| Game Informer

Posted by Steve Van Neil Categories: Casual, Electronic Arts, Music, Nintendo DS, PlayStation 2, Portable/Mobile, Trailers,
Ignoring a collective shrug on the part of game reviewers, Electronic Arts has announced that the formerly Wii-exclusive rhythm game, Boogie, is headed to the DS and PS2. EA tells us that the PS2 version will incorporate a music video creator and allow players to record themselves singing along with their favorite pop songs. Meanwhile, the DS version jettisons the karaoke element entirely and revs up the minigame factor. In addition, Boogie DS boasts "the first 3D gameplay on the handheld system," thanks to the snazzy (or not) 3D glasses that will come packed in with the game. Check out the DS trailer above, but only if you can stomach a whole lot of Brickhouse.
Read More

| EA

Posted by Paul Hamilton Categories: Driving, Internet, Nintendo, Nintendo DS, Wii,
Nintendo's popular arcadey racing game, Mario Kart is inevitably coming to the Wii. When it does, a blurb clipped from the Official Nintendo Magazine UK says it will support 16 players in the popular battle mode.
Mario Kart DS solidified the WiFi features of the handheld unit and it's quite possible that the Wii version is being positioned to do the same.
As with earlier versions the Wii Mario Kart will include updated versions of older tracks (in this case Wii translations of DS tracks) as well as all new racing locations. Mario Kart for the Wii is scheduled to be released next spring.
Read More

| Go Nintendo via Evil Avatar
© Gear Live Media, LLC. 2007 – User-posted content, unless source is quoted, is licensed under a Creative Commons Public Domain License. Gear Live graphics, logos, designs, page headers, button icons, videos, articles, blogs, forums, scripts and other service names are the trademarks of Gear Live Inc.