Posted by Chris Pereira Categories: Hot Deals, Internet, PC,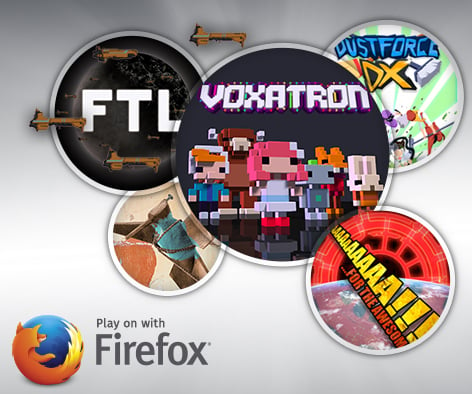 Humble Bundles are nothing new; for several years now, they've let you pay whatever you want to get a handful of DRM-free PC games. The frequency with which these bundles are offered has made them less of a must-buy than they used to be, but the latest bundle is too intriguing to pass up.
The Humble Mozilla Bundle available now offers a selection of excellent PC games, five of which you can get at any price you wish. (Three others require you to beat the current average--$5.64--and one asks that you pay $8 or more.) But as the Mozilla in the name suggests, this bundle involves your browser. More specifically, each of the games has been designed to be playable without leaving your browser.
Provided you pay over $1, you'll get copies of these games on Steam, but it's the ability to play them in a browser that makes the bundle especially interesting. Despite this being a Mozilla bundle, I've found Chrome works just as well as Firefox. And while it's not the first time I've ever played a non-Flash game in a browser, I can't help but be impressed--as well as worried about having instant access to a game like FTL in a browser tab right alongside the work I'm supposed to be doing.
Click to continue reading Humble Mozilla Bundle lets you play awesome games without leaving your browser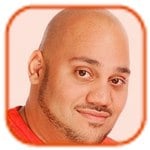 Posted by Andru Edwards Categories: Adventure, Bungie, First Person Shooters, Hot Deals, PlayStation 3, PlayStation 4, Xbox 360, Xbox One,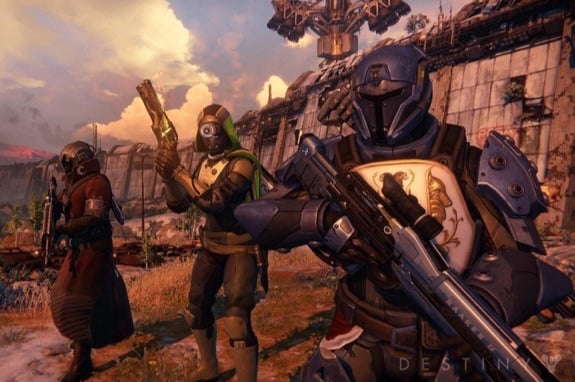 Bungie has just announced a stellar deal for Destiny buyers--if you pick up the digital version of Destiny for the Xbox 360 or Playstation 3, you get to download the next-gen digital version for Xbox One or Playstation 4 for free. That's two copies of Destiny for the price of one.
The deal applies to all Destiny content, too, so if you buy the Guardian edition of the game, or the Expansion Pass on Xbox 360 or PS3, you'll also get that same content on Xbox One or PS4 as well.
To be clear, those who take advantage of the promotion get to keep and use both versions of Destiny. The downloads will be tied to the same Xbox Live or PSN account, and as a result, you'll have to choose one ecosystem (Xbox or Playstation) for both copies of the game--you can't get it for PS3 and then get the Xbox One version, or vice versa. This is a great deal for those who still have an older console in a spare room and want to have Destiny playable on both.
If the above doesn't apply to you, you can still get a free copy of Destiny (or any other Xbox One game) this week!
Click to continue reading Get free copy of Destiny for Xbox One or PS4 with last-gen purchase
Read More

| Destiny Digital Upgrade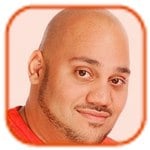 Posted by Andru Edwards Categories: First Person Shooters, Hot Deals, Microsoft, PC, Xbox 360, Xbox One,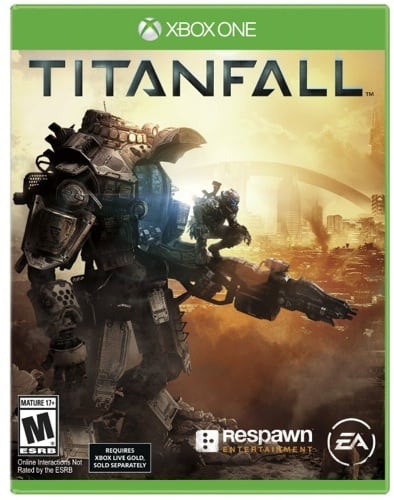 If you've been waiting for Titanfall to drop in price before getting in on the action, well, it's time to stand by for Titanfall. Amazon is featuring the game as a Gold Box special today, selling it for just $37 (a 38% discount!) That price applies to all platforms, including PC, Xbox One, and even the newly-released Xbox 360 version.
Head over to Amazon to take advantage of this deal now!
Read More

| Titanfall Gold Box Deal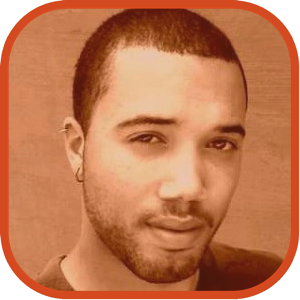 Posted by John Kilhefner Categories: CAPCOM, Fighting, PC, PlayStation 3, PlayStation Network, Survival Horror,

Capcom has some major Steam and PSN discounts for you! First, on PSN, you'll find discounts on Street Fighter 3: Third Strike Online Edition, discounted to $7.34 for PS Plus members and $10.49 for regular members, and Resident Evil 4 HD, discounted to $9.79 for PS Plus members and $13.99 for regular members.
Over at Steam, the discounts cover most of the Capcom library and go as low as 50 percent off. Street Fighter IV: Arcade Edition, for instance, is marked down from $39.99 to $19.99.
Read More

| Capcom Unity

Posted by Alex Lifschitz Categories: Accessories, Hot Deals, PC,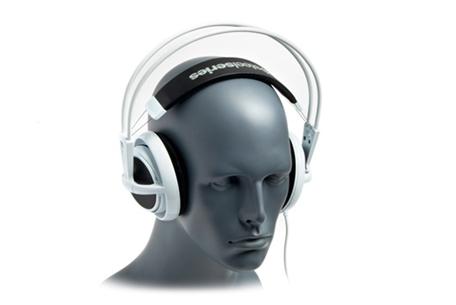 You might have seen me speaking highly of SteelSeries' line of Siberia headsets before (I personally sport the V2,) but if you haven't been able to afford a nice pair of headphones, you're in luck; Sellout.Woot has the original Siberia model (not quite as swanky as the V2, but pretty awesome nonetheless) for the mind-bogglingly low price of $14.99 for today only. The normal price for these is around $90 at retail. It's not every day you find a deal like this, so if you know what's good for you, head on over to Sellout.Woot (though Deals.Woot) and get you some. You can hear the angels singing.
Read More

| Sellout.Woot
Posted by Michael Cardiff Categories: Namco, Nintendo DS, Nintendo Gamecube, Party Games,
OK, OK, so Pac-Man Vs. may not have been Nintendo's most stunning E3 announcement ever… in fact, it will probably live on in infamy as one of the most disappointing Nintendo surprises ever. That said, it was actually quite a fun party game if you happened to have a Gamecube, GBA, GBA-to-Gamecube link cable, and 3 other controllers.
Well, if you've never had a chance to play this gem, there's good news - as part of the most recent Namco Museum cart for the DS, you'll be able to enjoy the classic and (thanks to the DS) with nary a wire in sight. Pac-Man Vs. will be included with Namco Museum and for about $19.99, you'll be able to enjoy the game wire-free (AND, with only one cartridge for up to 4-player gaming), coming this summer.
Click the jump for the full press release…
Click to continue reading Pac-Man Vs. Heading to DS via Namco Museum
Read More

| Wired Game | Life
Posted by Michael Cardiff Categories: Hot Deals, Internet, Nintendo, Release Dates, Wii,
I'll be very interested to see if Circuit City actually plans on honoring this bargain (and will probably make the trip to my local Circuit City myself!). In their weekly circular, they note the release date (today) of Super Paper Mario with the accompanying text:
guaranteed (3) in store 2pm or get a $20 gift card**
Where, with a little additional sleuthing we see that (3) means "Offer valid this week only for select video game New Releases on the advertised release day from 2pm until close of business. In-store only" and ** means "Gift card good for future purchases only. Terms and conditions are applied to gift cards"
Doesn't sound like a bait and switch to us! So if we've got this right, as soon as Circuit City sells out of Super Paper Mario today, anyone who expresses interest in the title can get $20 toward a future purchase? Not bad… not bad at all. Hopefully this title will sell as well as its expected to and we'll all be $20 richer at the end of the day. If not, I at least plan on picking up a copy… I imagine it'll be a win-win situation for a lot of other Wii owners out there.
Read More

| Circuit City Weekly Ad via Joystiq.com
Posted by Michael Cardiff Categories: Hardware, Hot Deals, Wii,
First free DS Lites, and now a free Wii? Has Gamefly been stockpiling Wii's all this time? Are THEY the reason no one can find the new Ninty console anywhere?
Anyways, Gamefly.com is currently offering a promotion that could get you a Wii for free (or about $60, if you want to enlist some imaginary friends' help). All you have to do is get 5 of your friends to sign up for the service (which is the Netflix equivalent of videogames), and once they've been paying members for a month - with plans starting at $14.99 - you get a free copy of Nintendo's elusive console.
If you have five real gamer friends, then perhaps you can convince them to sign up as a donation to your "I really want a Wii" fund.
Read More

| Gamefly.com
Posted by Michael Cardiff Categories: Corporate News, Hot Deals, Internet, PlayStation 2, PlayStation 3,
Gamestop's obviously got some PS3's in stock, and they're looking to get rid of them. Their most recent deal offers you $100 off a PS3 (either the 20GB "crippled" version or the 60GB hotness) if you trade in your PS2, a second PS2 controller, and a PS2 8MBB memory card. If you've got a second PS2 lying around for those times when you're getting the infamous "disc read error", then this might be a good deal. But until Nyko releases their USB-to-PS2 controller adapter, you might want to hold off… the lack of complete backwards compatibility and the lack of PS2 ports for games like Guitar Hero might leave you with an empty feeling inside.
Read More

| Gamestop.com Weekly Ad
Posted by Michael Cardiff Categories: Electronic Arts, Hot Deals, Nintendo Gamecube, PlayStation 2, PSP, Xbox, Xbox 360,
Hoping to clear off shelf space for next year's iteration of Madden, Fight Night, and Tiger Woods, EA has dropped the price on a few games in their library. Starting tomorrow, you'll be able to pick up many of EA's titles for $10-$30 off of their usual price. Of course, with EA's habit of shutting down servers for unpopular games, you might want to think twice before picking up anything that has a year attached to the title. Still, there are some fairly well reviewed titles to be found, including The Godfather and Need for Speed Carbon, so this might be a good way to get some extra bang out of that gift certificate you got this Christmas.
See the full list of reduced-price titles, after the jump…
Click to continue reading EA Drops Prices for Lots of Soon-to-be-Obsolete Games
Read More

| Game Invasion @ Comcast.net
© Gear Live Media, LLC. 2007 – User-posted content, unless source is quoted, is licensed under a Creative Commons Public Domain License. Gear Live graphics, logos, designs, page headers, button icons, videos, articles, blogs, forums, scripts and other service names are the trademarks of Gear Live Inc.