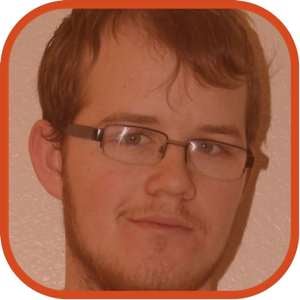 Posted by John Ball Categories: Action, First Person Shooters, PlayStation 3, Release Dates, Trailers, Xbox 360,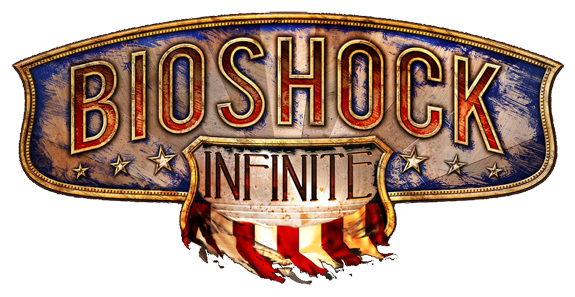 The Internet is ablaze this week as more and more information about the Irrational Games upcoming release Bioshock Infinite is coming out. We now have 3 exclusive preview trailers released as of today, and we are sure to see more on the way. Irrational Games has named each trailer after the specific object in the game. The collection of these trailers is known simply as Bioshock Infinite Heavy Hitters, and, man, do they hit hard. Hit the jump to get a look at all three.
Click to continue reading Bioshock Infinite Preview Trailers: Heavy Hitters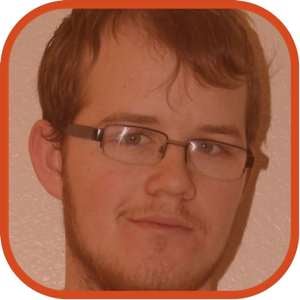 Posted by John Ball Categories: Action, E3, First Person Shooters, PlayStation 3, Release Dates, Rumors, Xbox 360,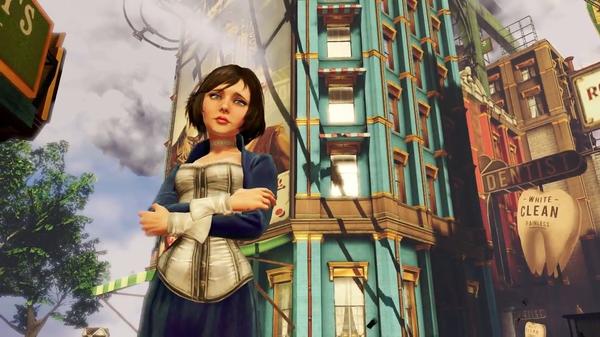 After much secrecy from Irrational Games, Bioshock Infinite's release date was finally announced last week. If you live in the United States, you can expect to pick up a copy on October 16, while international gamers can expect to see it in stores a few days later on October 19. Also, it may be worth noting that the PC version of the game will be released on the same dates. That's very unusual, but hey, this is Bioshock after all.
We don't expect to hear too much more about the game for a while, at least not until E3 2012.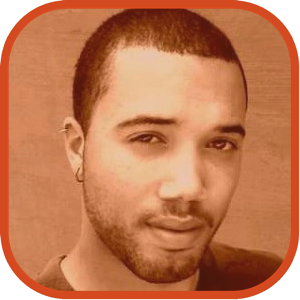 Posted by John Kilhefner Categories: First Person Shooters, PlayStation 3, Xbox 360,
There comes a time every now and then when a game completely blows your mind. Today is one of those times. This ten minute video showcasing
Bioshock
: Infinite is only a taste of what's to come in 2012. Try to keep your jaw off the floor, I dare you.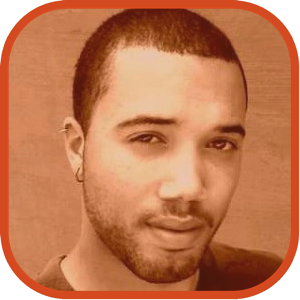 Posted by John Kilhefner Categories: Editorial, First Person Shooters, PC, PlayStation 3, Xbox 360,
Watching the Bioshock Infinite trailer for the first time you would think that another underwater outing is in store for the next serious installment of Bioshock. And that's exactly the effect desired by Irrational Games. While in the midst of this underwater backdrop, the size scale is disrupted when a seemingly enormous fish encircles the perimeter, prompting a very warranted "huh?" from the viewer. Instantly the carpet is pulled from underneath the audience as the scene is revealed to be from the perspective of an unknown victim who just went face diving in a fish tank. This, courtesy of a menacing giant with a visible beating heart sporting a very Bioshock look. The antagonist then tosses our unlucky friend head first out of the window. As the glass shatters we get our first real glimpse at the setting of Bioshock Infinite - above the clouds. Ladies and gentlemen, we're not in Kansas anymore.
"The time for silence is over," said Ken Levine of Irrational Games, finally unsealing his lips on the game they've been developing for the past three years. The last Bioshock released was heralded not by the original team behind the groundbreaking Bioshock, but by several different sister companies. However, this time Irrational Games is back behind the wheel, and is striking with a vengeance. However, no word on whether or not Infinite has a connection with the first Bioshock world, and Levine is remaining mum on the subject. "I don't want to think about that…I don't think it's particularly constructive to have that conversation," said Levine in reference to the narrative connection in Infinite. He did, however, nod that the Infinite part of the title "[has] meaning".
Click to continue reading Bioshock Infinite Takes the Battle to the Skies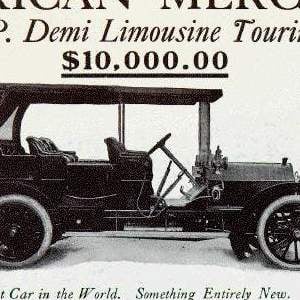 Posted by Drea Avellan Categories: Culture, PC, PlayStation 3, Survival Horror, Xbox 360,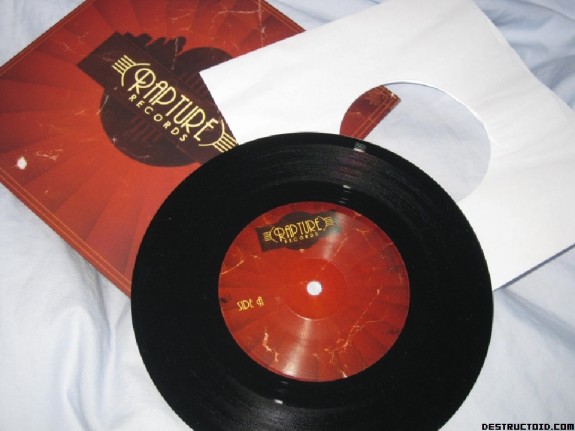 I'm a sucker for video game promotional items. Why? Well, they are usually extremely creative and make a great addition to any game collection. Also, the bragging rights are kind of nice. The fine folks over at Destructoid got such item last week from 2k Games promoting Bioshock 2. The package delivered a 7" vinyl and well – lots of mystery. Assuming we all carry around a record player (which obviously we do), we could find that the vinyl contained a Rapture anthem which is later interrupted by some crackling by the voice of a young girl calling out, "Daddy". Now, I know I can make all kinds of clean jokes about this, but it's not the same if you, the reader, have not yet been graced by these sounds. You can head over to There's Something in the Sea and after the page loads, click the yellow arrow on the left and then click on the record player. You will then be able to hear what the vinyl contained. You know what they say—it ain't no fun if the homies can't have none.
Read More

| Destructoid

Posted by Paul Hamilton Categories: Features, First Person Shooters, PC, Reviews, Xbox 360,
The reviews have been coming in for a week now, and they have been phenomenal. Consider that according to GameRankings.com, BioShock is the 4th best game of all time. On Metacritic, BioShock has received more perfect 100 scores than even The Legend of Zelda: Ocarina of Time, usually the game cited as the best of all time. Clearly, 2K's Mature-rated, failed utopia FPS is a critical smash hit.
Perhaps then there is little need for another glowing review of the game. Except this is not a glowing review in the strictest sense, because BioShock is not exactly the masterpiece of perfection indicated by these scores. Instead, BioShock is a wonderful game that happens to draw to light the inadequacies of the way games are typically reviewed and the inherent inconsistencies of how games are judged.
Click to continue reading Is BioShock a Perfect Game?

Posted by Paul Hamilton Categories: First Person Shooters, PlayStation 3, Release Dates, Wii, Xbox 360,
Game Informer has an interview up with Valve's Gabe Newell where he discusses the upcoming Orange Box which will include Half-Life 2 plus Episodes 1 and 2, Portal and Team Fortress 2. From the interview:
Episode Two was really helped by Episode One, believe it or not. I think that we'll continue to get the hang of it. It's a pretty big deal to throw a bunch of wrenches into your development process and say, "We're going to try to do this differently now." We've learned a lot. If we're right, the fans we'll let us know, and if we're wrong, they'll let us know. (laughs) I think they're going to be pretty happy. I think they're going to be really, really happy with the Orange Box in what we've been able to pull off, and a lot of it is based on their feedback from what we did with Episode One.
Newell also briefly weighs in on the Wii, casually dismissing the lesser hardware specs compared with the other next gen consoles saying, "I think it's more interesting than just graphics chip – CPU combination. It's the machine I have at home."
Click to continue reading Valve's Gabe Newell Speaks About the Orange Box and Wii
Read More

| Game Informer

Posted by Paul Hamilton Categories: First Person Shooters, PC, Xbox 360,
BioShock has, in the days since it's release, received a seemingly equal amount of praise and criticism. While reviewers are raving about the game's polish and atmosphere, some gamers have been griping about the way the game handles widescreen displays and some of the DRM issues on the PC version. And as was perhaps inevitable, someone in the mainstream media started some stink about the game's moral dilemma involving harvesting versus saving the Little Sisters.
Irrational/2K Boston's Ken Levine spoke with Joystiq about these and other post-launch issues, essentially coming clean that there were some mistakes made on their end, but confirming that they were committed to making things right. He also confirms that there isn't any PlayStation 3 version in the works despite the reference to the platform found in a configuration file. Regarding the Little Sister concern, Levine says:
This is a game about making your own choices and consequences. It doesn't take things lightly. Somebody should just sit down and observe the sequence of harvesting a Little Sister. It is about the most thoughtful presentation and most carefully executed presentation of the subject. It is strictly about getting the emotional content across without unnecessary violent content. There are people on the flip side who want to chase down a Little Sister with the gun, if they want that, they're playing the wrong game.
Click to continue reading BioShock Post-Launch Updates
Read More

| Joystiq

Posted by Steve Van Neil Categories: Action, Adventure, First Person Shooters, PC, Puzzle, Take2, Xbox 360,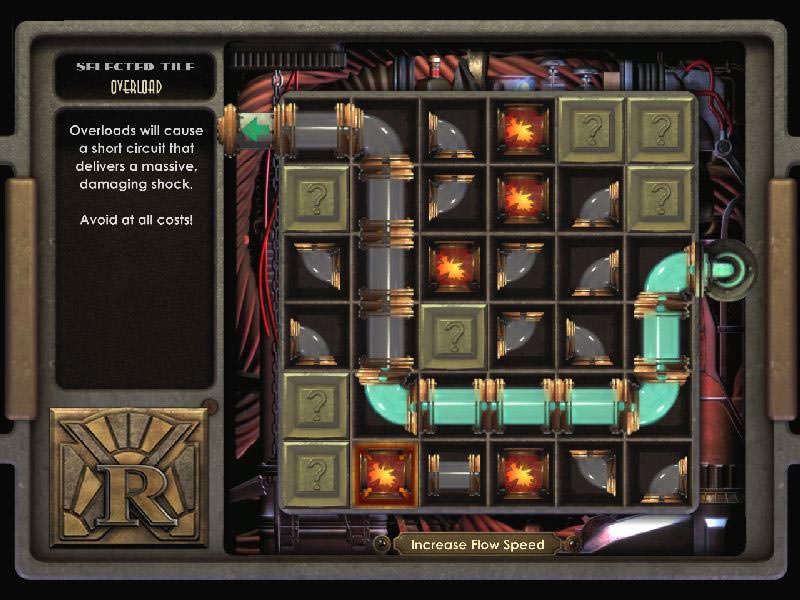 Everybody loves BioShock. From the whale-like moans of the Big Daddy to the thrill of smashing a frozen Splicer into little bits, the game is quality. However, one aspect of the game that isn't thrilling everyone is its hacking mechanism; if you want to break into a safe or turn enemy turrets into your own mechanized defense force, you first must succeed at a hacking minigame that plays a lot like the Lucasfilm Games classic, Pipe Dream. Well, as it turns out, BioShock's own big daddy, Ken Levine, is also not in love with the mechanic. Shacknews sat down with Levine for an interview and got his take on it.
It's a little out there. That's why it was important that you could bypass it in two ways; you can buy it out or you can use the hack tools—or you can just ignore it. There's only one hack you have to do in the game.

But I think if we could go back and do it again, we would have maybe rethought that a little bit. I think it was more a function of our limitations at the beginning of the project when we had a very limited budget, and then we zoomed in so many other areas that we sort of forgot to go back to that area.
The purely non-spoiler interview, linked below, goes on to cover all things BioShock and is well worth reading.
Read More

| Shacknews

Posted by Paul Hamilton Categories: First Person Shooters, Games for Windows, Internet, PC, Release Dates, Strategy,
Timed to sync with the start of PAX and Leipzig, Sierra will release a rather full-featured demo of their upcoming real-time "action" strategy game World in Conflict on Friday containing demos of both the single-player mode via a tutorial, plus one mission as well as multiplayer supporting 16 players. There will be one multiplayer map available to all demo-downloaders that can also be played in solo skirmish mode and a second map playable only by those who pre-order the game. World in Conflict is designed to incorporate first-person shooter elements like speed into the RTS genre and by design requires no resource management. The game is due out September 18th.
In other demo-related news, the PC version of the BioShock demo that Xbox Live users have been enjoying since last week is out in time for the full retail release of the game. Any PC users on the fence about this game can check out the first half hour or so of the game and most likely put it down only long enough to run to the store and buy the full copy.
Read More

| 1Up
© Gear Live Media, LLC. 2007 – User-posted content, unless source is quoted, is licensed under a Creative Commons Public Domain License. Gear Live graphics, logos, designs, page headers, button icons, videos, articles, blogs, forums, scripts and other service names are the trademarks of Gear Live Inc.