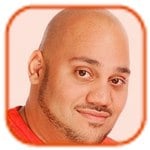 Posted by Andru Edwards Categories: Internet, MMORPG, PC,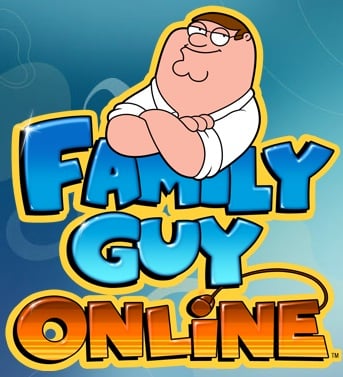 Registration for the closed beta of Family Guy Online is now open! We're not sure how long it'll take them to fill the spots, but we're fairly certain that, given the popularity of the franchise, that you'll wanna jump on over and get signed up sooner rather than later.
Read More

| Family Guy Online

Posted by Alex Lifschitz Categories: MMORPG, PC,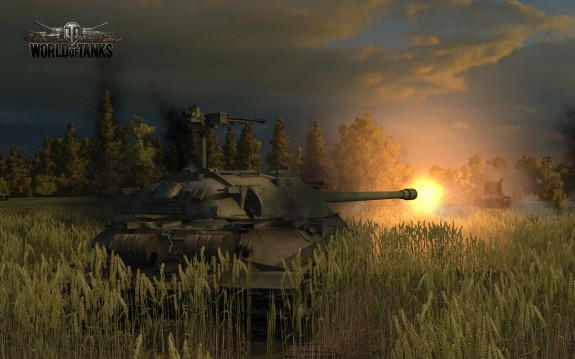 In just a couple of weeks, the popular PC title World of Tanks from the folks at Wargaming.net will be launching in Europe and North America. Already a massive hit in Russia, "the first and only team-based massively multiplayer online action game dedicated to armored warfare" is currently in a state of open beta to North American and European audiences. The game is free to play and supported by microtransactions, following a growing trend in MMO games like Lord of the Rings Online.
According to the representatives from Wargaming, the game has already set a Guiness World Record for the most number of players on a single server - a staggering 120,000 players in Russia. The game features tanks from the WW1 era prototypes through the models introduced worldwide through 1956, so if you have a bristling Stalin-esque mustache and a penchant for overcompensating barrel sizes, sign up for the open beta and give the game a whirl before the official launch.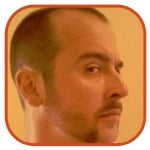 Posted by Finnian Durkan Categories: Action, Bungie, First Person Shooters, Microsoft, Release Dates, Xbox 360,
The trailer for the beta version of the newest addition to the Halo family, Halo: Reach, drops today. From the footage it looks completely insane and has some pretty cool additions to make the multi-player aspects of the game that much more intense. For example, now when you headhunt people they collapse slowly to the floor shooting dozens of flaming skulls out of the tops of their heads. What, that isn't normal? I know when I creep around Seattle in my ninja costume from 5th grade this happens all of the time when I come upon some hapless fool who has wandered into my territory. Well, maybe not quite; replace 'shooting flaming skulls out of the tops of their heads' with 'stare at some idiot dressed in his pajamas from Christmas 1988 who just threw a plastic ninja-star at them'. Yep, that about sums it up. I am so alone.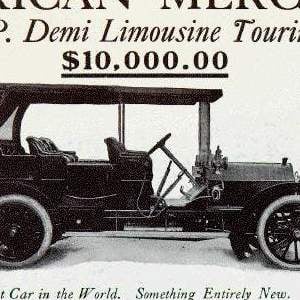 Posted by Drea Avellan Categories: Action, PlayStation 3, Sony,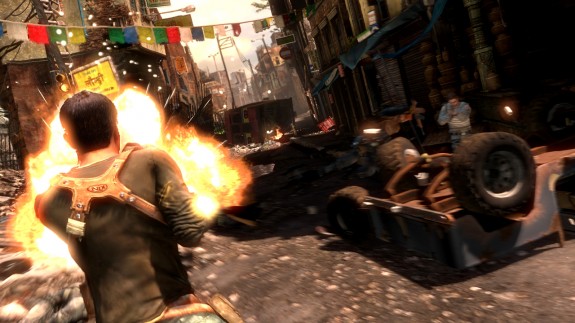 If you have been looking forward to Sucker Punch's inFAMOUS for the PS3, but are yet to make up your mind—I'm about to make it up for you. inFAMOUS, will be bundled with exclusive access to the multiplayer beta for Uncharted 2: Among Thieves. The beta is said to run 6/23 to 6/29, but it's yet unclear what this means. My best guess, is that the beta codes will be available in the first batch of copies to be released. So, why wait? Be sure to get your copy inFAMOUS once it hits stores May 26th.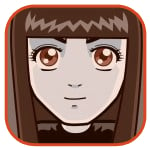 Posted by Sheila Franklin Categories: Hot Deals, Internet, Third Person Shooters,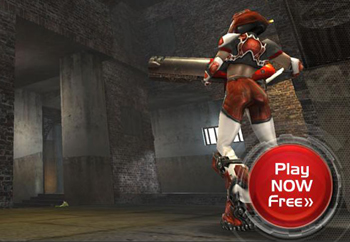 Id Software has done a very good thing by making its Quake Live beta free. You simply register, download a plug-in and let the game begin. The shooter has 40 arenas and 5 game modes from beginner to pro skill levels. You can also practice and compete against automated bot players if you are the shy type or a newbie. The site already reports heavy usage so be patient. Then practice up and you can participate in their free Quakecon, which will be held August 13 through 16 in Dallas.
Read More

| Quake Live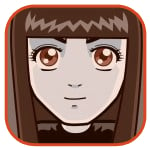 Posted by Sheila Franklin Categories: Action, Downloadable Content, Hot Deals, Puzzle, Screenshots,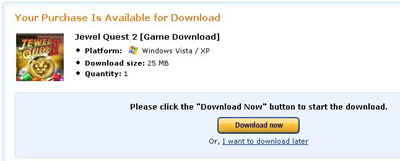 Adding to their movie and music downloading/streaming, Amazon has ventured into the video game business. Designed for the casual gamer, the beta Amazon Game Downloads has about 600 titles for $10.00 or less. They are also offering 30 minutes of play before you decide to buy. As a happy aside, you can get 3 freebies through February 10, Jewel Quest II, Build-a-lot and the Scruffs. The only catch is that the offer is only available in the U.S. for now.
Read More

| Amazon

Posted by Paul Hamilton Categories: Activision, First Person Shooters, PC, PlayStation 3, Release Dates, Xbox 360,
Robert "402" Bowling from Infinity Ward has posted about some upcoming changes to the Call of Duty 4 beta on his blog. The most significant announcement is the closing of the beta on September 30th, but he also revealed that two days prior the level cap, which has been at 16 for a couple of weeks after being lifted from the initial cap of 11, will go up to 25. That gives beta testers only two days to jump from 16 to 25 before the beta closes down in anticipation of the game's release November 5th.
Part of the post hinted that CoD4 had gone gold, but Bowling refused to come right out and say it, saving the announcement for more official channels. He did say that Infinity Ward had received congratulations from the Sony of America and the Xbox 360 certification team, which leaves little room for doubt that the game is in the final stages before shipping.
The beta has been an excellent marketing tool for Infinity Ward since the strength of the game is quite evident from the limited, multiplayer-only test version. Even though the game is likely gold, the beta continues for developers to continue gathering data for the inevitable title upgrades and expansion packs. The raising of the level cap so close to the end of the beta is, speculatively, due to the launch of a certain multiplayer juggernaut a few days prior.
Read More

| Fourzerotwo's Blog

Posted by Paul Hamilton Categories: Corporate News, First Person Shooters, Release Dates, Xbox 360,
Microsoft has known how important Halo 3 will be to their success this generation since before they even announced the Xbox 360. Halo 2 sold $125 million on the first day, but then the original Xbox was just struggling for recognition in the wake of the PS2 juggernaut. Now the 360 holds a tenuous lead in installed base and isn't selling the way Microsoft may have hoped. If it's possible Halo 3 may have become even more important to Microsoft's strategy than they originally hoped. Fortunately, they've been planning ahead.
In an article released today on Brand Week, the calculated ten-month marketing efforts behind Bungie's trilogy finale is dissected starting from the Starry Nights TV spot launched last November through the public beta this spring/early summer. They talk about the Project Iris viral campaign and the efforts they've gone to secure strategic branding partners. This has included the Mountain Dew Game Fuel limited edition soft drink that comes plastered with Halo 3 imagery plus a total of $5 million from Pontiac to help push the launch of the game on September 25.
And they aren't done yet. Microsoft will begin the full blitz with the new Believe campaign that will lead up to the launch taking place at midnight in over 10,000 stores to give Halo fans a chance to grab the game as soon as possible. It's an interesting read about the science behind building a monster.
Read More

| Brand Week via Kotaku

Posted by Paul Hamilton Categories: Action, Downloadable Content, PlayStation 3, PlayStation Network,
Dylan Jobe from the Warhawk team has posted a lengthy FAQ on the PlayStation blog where he clarifies, among other details, how the player-hosted matches will work. Essentially, the system tests the host's connection speed and makes a determination based on that about how many players the game will support, 8, 16, 24 or 32. From the FAQ:
[W]e… do a really quick series of bandwidth tests to determine how many players you will be able to handle. We spent quite a bit of time looking at the bandwidth requirements to make sure that the games that you host are not out of your league with regard to the bandwidth needed. We got a lot of comments during the BETA about players that were hosting 24 or 32 player games when they didn't have the bandwidth to do so. This resulted in pretty crappy game experiences sometimes. Our updated bandwidth requirements should resolve a lot of this and we'll be monitoring it and changing them if we need to… If you're at school (college dorm or something) on a network you'll probably be hosting up to 32 players, but the net is what the net is and you all know how it can change like the weather. If you have a really bad connection, then you will be hosting eight or 16 players.
He also talks about how there will be no way to run the retail version without the disc in tray, the fact that there will be clan support and that there is split-screen play but you can only have one headset active at a time on a given console, plus a lot more.
Read More

| PlayStation Blog

Posted by Chris Pereira Categories: Casual, Corporate News, Internet, PlayStation 3, Sony, Wii,
GameVideos has posted a video of an interview with Sony Computer Entertainment's Phil Harrison, head of worldwide studios, which took place during this year's E3. 1UP.com's Sam Kennedy and EGM's Dan Hsu talk with Phil about Home, LittleBigPlanet, Madden's 30 FPS woes, the Wii's success, and more.
Be forewarned that if the pronunciation of the word "beta" as "bee-tah" irritates you, you may want to skip the portion pertaining to Home.
© Gear Live Media, LLC. 2007 – User-posted content, unless source is quoted, is licensed under a Creative Commons Public Domain License. Gear Live graphics, logos, designs, page headers, button icons, videos, articles, blogs, forums, scripts and other service names are the trademarks of Gear Live Inc.