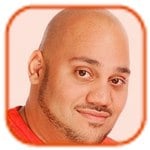 Posted by Andru Edwards Categories: Adventure, Bungie, First Person Shooters, Hot Deals, PlayStation 3, PlayStation 4, Xbox 360, Xbox One,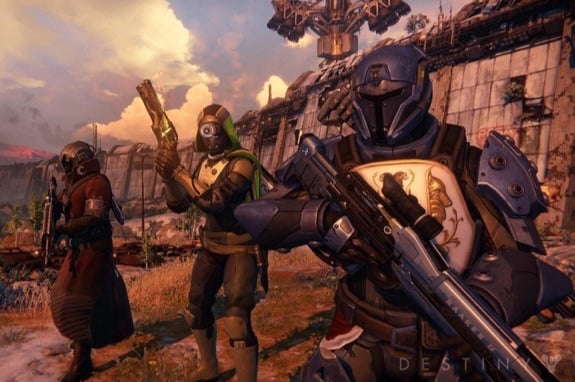 Bungie has just announced a stellar deal for Destiny buyers--if you pick up the digital version of Destiny for the Xbox 360 or Playstation 3, you get to download the next-gen digital version for Xbox One or Playstation 4 for free. That's two copies of Destiny for the price of one.
The deal applies to all Destiny content, too, so if you buy the Guardian edition of the game, or the Expansion Pass on Xbox 360 or PS3, you'll also get that same content on Xbox One or PS4 as well.
To be clear, those who take advantage of the promotion get to keep and use both versions of Destiny. The downloads will be tied to the same Xbox Live or PSN account, and as a result, you'll have to choose one ecosystem (Xbox or Playstation) for both copies of the game--you can't get it for PS3 and then get the Xbox One version, or vice versa. This is a great deal for those who still have an older console in a spare room and want to have Destiny playable on both.
If the above doesn't apply to you, you can still get a free copy of Destiny (or any other Xbox One game) this week!
Click to continue reading Get free copy of Destiny for Xbox One or PS4 with last-gen purchase
Read More

| Destiny Digital Upgrade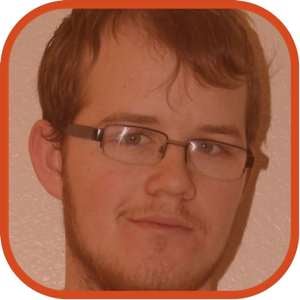 Posted by John Ball Categories: Activision, First Person Shooters, PlayStation 3, PlayStation Network, Reviews, Wii, Xbox 360, Xbox Live,

Since the release of Call of Duty: Modern Warfare 3 this past November, many were left wondering what was next in store for the Call of Duty franchise. With seemingly every American war being fought in one of their games and having made up a war in the near future, we may have seen the final Call of Duty game release last year. Is this necessarily a bad thing though? The Call of Duty franchise and especially the Modern Warfare series have been raved by gamers as the best video game series of the last several years. With thrilling and fast paced online multiplayer that Mountain Dew guzzlers love and customizability that the hardcore gamer can submerge themselves into, who can argue that it isn't?
Click to continue reading Call of Duty: Modern Warfare 3 review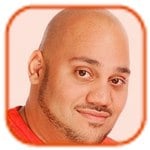 Posted by Andru Edwards Categories: Activision, First Person Shooters, PlayStation 3, Xbox 360,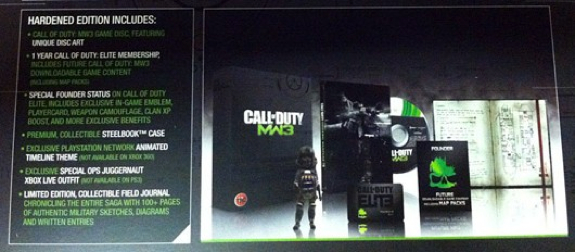 Details are leaking out for the contents of the ultra-deluxe Call of Duty: Modern Warfare 3 "Hardened Edition," the fancy name for what amounts to the collector's version of the game, which you can pre-order now on Amazon. And the news doesn't come a moment too soon for rabid Call of Duty fans: According to new predictions from publisher Activision-Blizzard, the latest title in the series is expected to sell even more pre-sale copies than its previous versions.
It's not as if Activision-Blizzard has remained blind to the popularity of its first-person-shooter franchise, however. A brand-new subscription service is expected to be released alongside the November launch of Call of Duty: Modern Warfare 3. Dubbed, "Call of Duty: Elite," the service will give gamers the option for signing up for a free account or "premium" access to the service for the cost of $50 a year, or nearly the cash equivalent of one brand-new Call of Duty title.
So what's the point? According to Activision-Blizzard's official announcement for Elite, the online network will contain, "a wide range of state-of-the-art services, exclusive entertainment programming and all-inclusive game content for less than the cost of any comparable online entertainment service currently in the market."
Click to continue reading Call of Duty: Modern Warfare 3 "Hardened Edition" details leak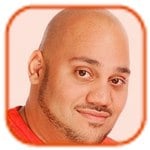 Posted by Andru Edwards Categories: Activision, First Person Shooters, PC, PlayStation 3, Wii, Xbox 360,
Modern Warfare 3, the next video game in the enormously popular Call of Duty franchise, is set for a Nov. 8, 2011 release and Activision on Tuesday teased the eagerly awaited title with an action-packed trailer (video below).
Earlier this month, gaming site Kotaku claimed that a leaked audio clip from Modern Warfare 3 contained a reference to SEAL Team Six, the Navy commandoes who took out Osama bin Laden on May 2.
If that reference exists, it wasn't contained in the official trailer, which managed to whet Call of Duty fans' appetites for what looks to be a blockbuster first-person shooter jam-packed with high-stakes action in "the next global conflict."
"It doesn't take the most powerful nations on Earth to create the next global conflict, just the will of a single man," intones a brief spot of narration in the trailer. That conflagration kicks in the streets of New York, presumably following through on a Russian invasion that was imminent at the end of Modern Warfare 2.
The action then moves to England, France, and Germany. Clips of crashing trains, tank battles, tumbling buildings, air strikes, amphibious assaults, and lots and lots of street fighting are interspersed throughout.
Click to continue reading Call of Duty: Modern Warfare 3 drops November 8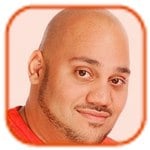 Posted by Andru Edwards Categories: Activision, Corporate News, Music, PlayStation 3, Wii, Xbox 360,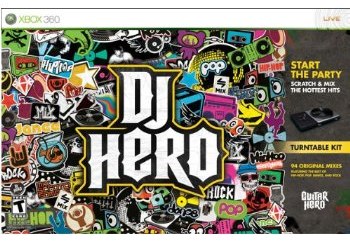 "Due to continued declines in the music genre, the company will disband Activision Publishing's Guitar Hero business unit and discontinue development on its Guitar Hero game for 2011," the company said in its fourth quarter earnings report.
The move also covers "DJ Hero" games, and Activision said it will also stop development on "True Crime: Hong Kong."
"These decisions are based on the desire to focus on the greatest opportunities that the company currently has to create the world's best interactive entertainment experiences," Activision said.
In a FAQ posted on its Web site, Activision said that based on current demand, the company could not profit from the "Guitar Hero" franchise because of licensing and manufacturing costs.
Click to continue reading Activision kills Guitar Hero, DJ Hero, and True Crime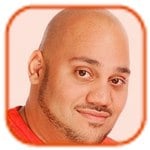 Posted by Andru Edwards Categories: Activision, E3, Music, PlayStation 3, Wii, Xbox 360,
We were big fans of the original DJ Hero, so you can bet that we're really excited about DJ Hero 2 and all the enhancements that come with the title. Launching this fall, DJ Hero 2 aims to be more social than the original by focusing on multiplayer aspects. Obviously, in the trailer, you've got three people playing together—two of them using turntable controllers, and the third singing into the mic. As far as artists features in the game, you can expect names like Dr. Dre, The Chemical Brothers, Kanye West, Metallica, Lady Gaga, Rihanna and over 85 others.
Another complaint about the original DJ Hero was that you kind of had to stick to the script. A big part of DJing is freestyling your way to creating your own sound. In DJ Hero 2, that's fixed as well, with over 70 tracks available for you to do your will with. We will hear more about the title at E3 next week, and seriously, fall can't come soon enough.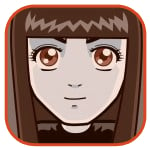 Posted by Sheila Franklin Categories: Activision, PlayStation 2, PlayStation 3, Wii, Xbox 360,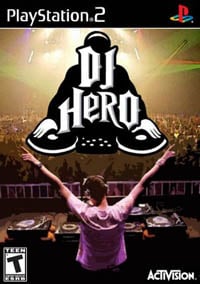 We already mentioned the new Guitar Hero 5 that will be coming out this year. In addition, Activision has released the rest of their lineup for PS2, PS3, Xbox and Wii that includes:
Tony Hawk: Ride
Modern Warfare 2
DJ Hero
Guitar Hero 5
Blur
Singularity
Prototype
Wolfenstein
Transformers: Revenge of the Fallen
Marvel: Ultimate Alliance 2
Lots of titles, lots of variety and, most important, a whole lotta music goin' on.
By the way, you can win a set of 5 tickets to 5 different concerts if you enter the GH5 scavenger hunt. Look for the list of artists that will appear in the game by searching online and verify the information by June 25.
Read More

|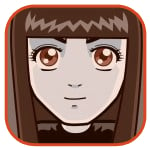 Posted by Sheila Franklin Categories: Activision, Music, PlayStation 2, PlayStation 3, Wii, Xbox,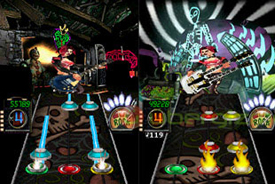 Activision has announced that Guitar Hero 5 will be available for the PS3, PS2, Xbox and Wii this fall. The new game has a set list of tunes from 85 different bands such as the Stones, Tom Petty, Kings of Leon and the White Stripes. The company says more than 25 musicians will make their debut in the game. Also new to the game are Party Play and RockFest modes, and Band Moments that gives the entire band a point boost for a good performance.
Read More

| Activision

Posted by Alex Lifschitz Categories: Activision, Culture, Music,
From the Department of Plastic Instruments, we present you this little nugget of wondrousness: While you were struggling with a bag of cheese doodles, 14-year-old Danny Johnson entered the Guinness Book of World Records by scoring an astounding 973,954 points on "Through The Fire and the Flames", the Guitar Hero III song infamous as a destroyer of worlds and eater of babies. It's a 99% attempt, which is less than previous title holder Chris Chike's astounding 100% run-through (see above video), but it IS possible to get a higher score with careful Star Power placement. Hit the jump for the full press release.
Click to continue reading Guitar Hero player enters Guinness World Records, Rush still shunned from Rock n' Roll Hall of Fame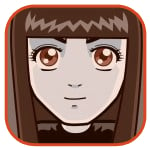 Posted by Sheila Franklin Categories: Activision, Hot Deals, Music, Xbox 360,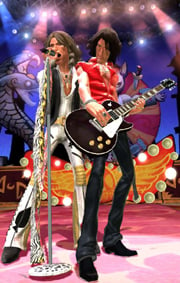 Walk this way to get a tuneful game for less. Guitar Hero: Aerosmith is available this week (or until they sell out) for a mere $24.90. The game features master tracks from the band as well as others chosen by them like Cheap Trick and Joan Jett. It is region free and works on any Xbox 360. Originally released July 2, 2008, grab one quick and show your buds that you truly are the master musician.
Read More

| Play-Asia
© Gear Live Media, LLC. 2007 – User-posted content, unless source is quoted, is licensed under a Creative Commons Public Domain License. Gear Live graphics, logos, designs, page headers, button icons, videos, articles, blogs, forums, scripts and other service names are the trademarks of Gear Live Inc.