Monday January 16, 2012 4:32 pm
Call of Duty: Modern Warfare 3 review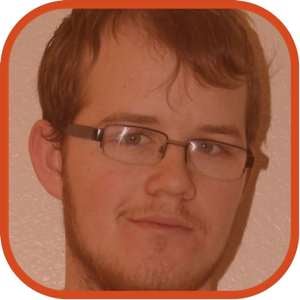 Tweet
Posted by John Ball Categories: Activision, First Person Shooters, PlayStation 3, PlayStation Network, Reviews, Wii, Xbox 360, Xbox Live,

Since the release of Call of Duty: Modern Warfare 3 this past November, many were left wondering what was next in store for the Call of Duty franchise. With seemingly every American war being fought in one of their games and having made up a war in the near future, we may have seen the final Call of Duty game release last year. Is this necessarily a bad thing though? The Call of Duty franchise and especially the Modern Warfare series have been raved by gamers as the best video game series of the last several years. With thrilling and fast paced online multiplayer that Mountain Dew guzzlers love and customizability that the hardcore gamer can submerge themselves into, who can argue that it isn't?
Looking first at the campaign we find Price, Soap, and Nikolai where we last left them, struggling for their lives in search of the dastardly devil known simply as Makarov. This hunt takes us, quite literally, all around the world. From Paris to Germany with a quick stop on U.S. soil to sabotage a few Russian submarines. The campaign as a whole was like watching a lit piece of dynamite only to find out in the last mission that it's a dud, leaving me feeling like I had wasted my time even playing the campaign. All in all the campaign felt a lot like the last game, with a few new features that were more like they were previews for what could be done in the online multiplayer, rather than help you out with your mission objective.
Moving right along we have the Spec Ops section of Modern Warfare 3, which I found quite interesting. Alongside the obvious spec ops missions in which you try to do a number of tasks in a certain amount of time in order to get 3 stars, we have survival mode. Survival mode is Infinity Ward's take on Treyarch's zombies' game type, in which you fight wave after wave of enemies coming at you. Unlike zombies, however, these enemies have guns instead of flailing limbs and you play on multiplayer maps instead of inside old boarded up houses. You can play with your friends and rank up fairly easily unlocking weapons and perks along the way. Infinity Ward knew what they were doing when they made this game type.
Finally we have the multiplayer with both online and split screen gameplay. Not much has changed on this front since Infinity Ward decided to use the same engine as the last game. Of course we have new weapons and new perks, but what isn't new is the gameplay. Sure there are some new game types to play around with, and you can play online split screen, but for the most part it is exactly the same. If you liked the Modern Warfare 2 multiplayer then this should feel very familiar. There is not much to say about the multiplayer except that Infinity Ward added the ability to go back and watch your previous games with a free roaming camera, just like Call of Duty: Black Ops. Also new to the online front is what is known as Call of Duty: Elite, which promises to bring your online experience to a whole new level. This however is a yearly subscription based package that will suck about $50 dollars annually from your pocket if you let it. For the most part I would say the Call of Duty: Modern Warfare 3 is the best Call of Duty game to date.
With okay graphics and a decent campaign, no one can say that Infinity Ward did not try their hardest to make the best game they could as the final in their trilogy. I would like to also say, however, that just because you spit-shine some old features and add some new weapons, a new game does not this make. The game felt solely online multiplayer based, with the campaign and spec ops sections added to appease those gamers who still do not have the ability to play online, but why not though? The Modern Warfare series has had its biggest success in the online multiplayer front anyway. Let's face it; we all know the most time spent in any Call of Duty game of the last 7 years has been spent online.
Related Tags:
activision, adslice, call of duty, call of duty black ops, call of duty elite, call of duty modern warfare 3, call of duty modern warfare 3 review, call of duty review, first person shooters, fps, game reviews, infinity ward, modern warfare 3, modern warfare 3 review, reviews, sidefeatured, war, war games
© Gear Live Media, LLC. 2007 – User-posted content, unless source is quoted, is licensed under a Creative Commons Public Domain License. Gear Live graphics, logos, designs, page headers, button icons, videos, articles, blogs, forums, scripts and other service names are the trademarks of Gear Live Inc.