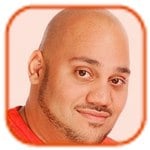 Posted by Andru Edwards Categories: Announcements, Features, Internet, Music,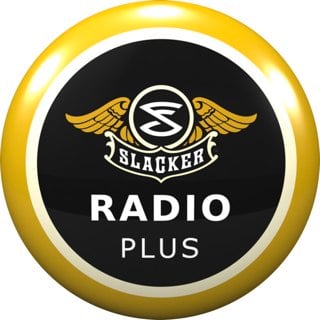 Here at Gear Live, we love us some Slacker. If you don't know, Slacker is a fantastic radio's streaming music service. It has millions of songs in its catalogue, and real DJs actually control their channels, which means you get a great mix of songs that go well together. While Slacker is free, they also have a service called Slacker Radio Plus, which adds the following perks:
Unlimited Skips
Unlimited Song Requests
No Audio or Banner Ads
Complete Lyrics
Over 2 Million Songs
So here's what we are going to do - we are going to give away a two 1-year subscriptions and three 3-month subscriptions to Slacker Radio Plus, and we are going to make it ridiculously easy to enter. All you need to do if become a fan of Gear Live on Facebook, and leave a comment on our wall. That's it. Next Friday we will select five random entrants and hit them with the goods.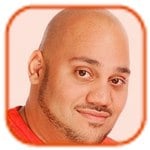 Posted by Andru Edwards Categories: Announcements, Internet, Videos,
Please consider using the Facebook Share and Retweet buttons above to share this post with others
---
The Short Version:
If you donate to Haiti relief by SMS by texting "HAITI" to the number 90999, or by texting "YELE" to 501501, we will match your donation multiple times. Just leave a comment telling us how much you donated, and we will take care of the rest. We are currently matching donations 14 times.
---
Over the past couple of days, while trying to carry on with "business as usual," I've personally found it hard to focus on tech, gadgets, and all of the CES 2010 goodness that we have yet to bring you, as the world is focused on the disastrous aftermath of the earthquake in Haiti. We're sure you've seen the imagery, but if you haven't, or if you aren't quite sure, I encourage you to watch this AP report:


Gear Live & Friends Will Match Your Haiti SMS Donations!
We felt it was time to do our part to help, so with the support of a bunch of Gear Live friends, we are announcing that we will match SMS donations made by Gear Live readers and viewers. As many of you know, the Red Cross has made it super-simple to donate $10 to help out by simply texting the word HAITI to 90999. In fact, this has been so successful that it's already earned $11 million in just a few days. That is fantastic - but the damage to the country is far greater than that, and every little bit helps. So here's what we're gonna do:
Starting now, if you send an SMS donation to either the Red Cross (by texting the word HAITI to 90999) or to YELE (by texting the word YELE to 501501) Gear Live will match it, up to $500. In addition, we have a bunch of our friends joining in as well:
David Geller of Eyejot and WhatCounts will match up to $2500
Leslie Camacho, President of EllisLab (which makes the fantastic ExpressionEngine CMS) and Roger Rustad (wondering network guru) will personally match up to $600 $1200
Nate True of Tap Tap Revenge and iPhone hacking fame will match up to $500
Jeremy, Adam, and the team at Stage Two will match up to $500
Dave Taylor, the man behind AskDaveTaylor.com, will match up to $250
Don McAllister of Screencasts Online will match up to $250
Robert Scoble, the face behind Building43, will match up to $200
Local Gear Live fan Shauna Causey will match up to $100
Parnassus Ventures, the folks behind 140: The Twitter Conference, will match up to $100
Jason Neudecker, a Gear Live Twitter follower, will match up to $100
Hadley Stern and Apple Matters will match up to $100
Xavier Lanier and Notebooks.com will match up to $100
Amisha Gandhi-Lanier and Served Raw will match up to $100
Kevin Urie from Social Media Club Seattle will match up to $100
TechieDiva.com will match up to $50
Eric Siegfriend and DanceHop will match up to $50
In total, so far, that's
$4500
$5400
$5650
$6550
$6700 in pledged matching donations! For each donation you make, each entity above will match it, until their limit is reached. In other words, with our current
eight
eleven
twelve contributors, your $10 donation will actually be matched
six
nine
eleven
twelve
fifteen
seventeen times, resulting in a
$70
$100
$120
$130
$160
$180 payment. So, what do you need to do? This is the easy part. Just scroll down and leave us a comment letting us know that you made a donation, and whether it was a $5 or $10 contribution. If you do it multiple times, let us know that too. Even better, if you want to be on our list as a person or company that will match donations, let us know!
Now, what if you don't have any money to donate? We will make it easy. Just comment with a link to an article on from any of the following websites that you found interesting or helpful, and we will donate $10 on your behalf:
Gear Live, Notebooks.com, AskDaveTaylor.com, Gear Diary, Mobility Minded, Technologizer, WindowsPhoneThoughts, Served Raw, SlashGear, or GeekRoom.
I have to give a big thank you to my pal Xavier over at Notebooks.com. He came up with the idea and invited me to donate. I then asked a few friends, and never thought we'd get the support that we did, so we kicked off our own campaign. Together with Notebooks.com, we have
$10,500
$11,400
$11,650
$12,550
$12,700 in matching donations for your SMS contributions!


The time is now! Leave a comment after donating, tell your friends, forward this around, and share this on Facebook and Twitter using the buttons at the top of the article. Make us spend every penny of the matching funds that are available.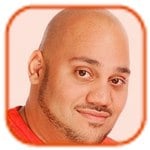 Posted by Andru Edwards Categories: Announcements, Features, Internet,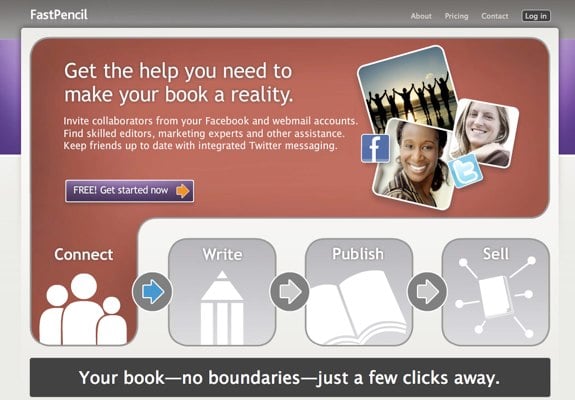 If you're an aspiring author who's been wanting to publish a book, or if you've got a blog that you think would be fantastic as a printed work, pay attention. FastPencil has hooked us up with 10 giveaway packages that will let you take your work and put it into a physical, published form, for free. In case you aren't aware, FastPencil is a super-simple way for anyone to write, organize, sell, and distribute physical books, as well as ebooks. Ten of you will win:
A free printed book
A free eBook
Free shipping and handling
In order to redeem, you'd just put in your original work in the FastPencil system, or if you have a blog, it can be automatically imported. Seriously, it's very cool, and we're gonna hook up 10 of you with the prize package. How do you enter? Simple. Just leave a comment here on this post, or over on the Gear Live Facebook page. We will choose ten people randomly a week from today!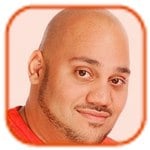 Posted by Andru Edwards Categories: Announcements, Features, PC / Laptop, Videos,


Remember that HP Envy 13 we showed off a couple of weeks ago? Yeah, the one that was even featured in Lady Gaga's Bad Romance music video? Well, thanks to HP, we've got one to give away to one of our readers. All you need to tell is is what you want the HP Envy to do for you. Need some ideas? Check out the video above. There are a few guidelines:
Videos may be SD or HD, live-action, or animation, and must be under 100 MBs in size.
Videos must clearly answer the question "What do you want the new HP Envy to do for you?"
Videos must be posted to YouTube, and announced on Twitter with a link to the YouTube video. Start your tweet with "Hey @gearlive" and include the hashtag #HPEnvy.
All content must be owned by entrant.
Anything depicting violence, bodily harm (including cigarette smoking), profanity, nudity or explicit sexual content, or unlawful activity, including underage drinking, binge drinking, or gambling is not permitted in any video submission.
So, why is the HP Envy 13 cool? There are a bunch of reasons you should be interested. Aside from being slim and stylish, it weighs just 3.74 pounds and is less than 1-inch thin. It rocks a 1.86GHz Intel Core 2 Duo that lets you play Blu-ray movies or edit video without lag, and there's even an optional ultra-high capacity battery that'll last up to 18 hours. Lastly, the 400 nit display is gorgeous, twice as bright as other similar notebook displays.
Wanna win? You've got all the details - get to work on submitting those videos! You have until December 18th at 11:59 PM PST to get them in.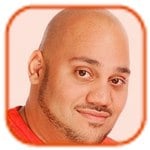 Posted by Andru Edwards Categories: Announcements, Features,

Yes, we realize we are in the midst of our awesome Modern Warfare 2 Xbox 360 limited edition console giveaway, but hey, it's the season for giving and we are taking part in yet another fantastic contest that we need to tell you about. Here's the deal:
We, along with 24 other sites, have partnered with MAGHOUND and People StyleWatch to bring you the MAGnificent Makeover sweepstakes. Up for grabs is a grand prize that includes:
Roundtrip Airfare for two (that would be you and a guest!) to New York City, NY on a Thursday through Saturday
Airport Transportation to and from the NYC airport to the hotel
Hotel Accommodations for a Three-Day/Two-Night stay at a NYC hotel of the Sponsor's choice
An afternoon of pampering at a People StyleWatch Recommended Salon, which will take place on the Friday of the trip. Guy or girl, be ready for a salon consultation and treatment that'll have you walking out feeling like a new person.
A $1,500 Shopping Spree with a People StyleWatch Editor (on that Friday) who will advise on trendy outfits and wardrobe suggestions at a retail store of the Editor's choice
Oh, did you think that was all? We've also got three first prizes as well. That's right, three people will be chosen to receive a $100 gift card to either Macy's or Sephora, your choice.
Here's the kicker - the contest ends on December 15th, and you can enter once per day! Seriously, go back daily and you increase your odds of walking away with this amazing prize package. Head on over to the entry page to enter and get full details, and be sure to select "Gear Live" in the "How did you hear about this?" pulldown menu.
Read More

| MAGnificent Makeover Entry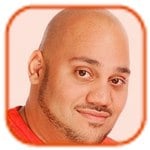 Posted by Andru Edwards Categories: Announcements, Smartphones, Video Games,
We love the holidays. Why? Because it puts us in a giving mood, and we know how much you guys like receiving from us. That's why we've teamed up with our friends at shoot it! to bring you this awesome promotion. If you're a gamer, you probably know that Microsoft is set to release a limited edition Modern Warfare 2 Xbox 360 console. It hits stores on November 10th, and we've pre-ordered one that we're giving away to one of you. In case you're unfamiliar with the console, here's what's in the box:
Limited edition Xbox 360 Console with exclusive design
Call of Duty: Modern Warfare 2 Standard Edition.
250GB HD
2 black wireless controllers
1 black Xbox 360 wired headset
1 Ethernet cable
1 Standard Xbox 360 Composite A/V cable
Yeah, did you see that? A 250GB hard drive. That is more than twice the size of any other Xbox 360 hard drive that you'll find. This is a serious piece of kit! So, how do you win? Simple. We want to see your "pwned face." This is where shoot it! comes in. We want you to take a pictures of the face you make when you just pwned a n00b straight out of existence - but we also wanna see the sad pwned face you make when you get straight-up schooled by an 6-year old Halo prodigy. Entertain us, make us laugh, and strike fear into our hearts. We've got a few ways that you can enter the contest:
If you don't have the shoot it! app: You can register for the shoot it! app and they'll email you a link to download the app for either your BlackBerry 8900, Bold, Tour, or iPhone. They'll also add 3 FREE postcard credits to your account. All you need to do is snap your photos and send them off using shoot it! to the Gear Live mailing address listed below.
If you already have the shoot it! app on your phone: Enter the promo code "gearlive" to receive the 3 FREE postcard credits. All you need to do is snap your photos and send them off using shoot it! to the Gear Live mailing address listed below.
If you don't have any of the shoot it! compatible phones: Take a photos of your pwned face, send them to the Gear Live mailing address listed below.
On Twitter, send the following message:
"Hey @gearlive - I'm sending you my #pwnedface with @shootitmobile. That Xbox 360 is mine! http://bit.ly/pwnedface"
(Click here to tweet this now)
You should be following the Gear Live Twitter account. Be sure you put your email address and Twitter handle that you used to enter in the message area so that when we get your shoot it! postcard, we can contact you if you win! We will be picking a winner on Monday, November 30th. You can enter as many times as you like, so if you wanna send us fifty different shoot it! images, go for it. The more, the merrier. Here's the address:
Gear Live
PMB 443
914 164th St SE Ste B12
Mill Creek, WA 98012
Of course, there are always rules to keep things legal. In this case, you've gotta be 16 years old or older as of November 1, 2009 to qualify, and you've gotta be a US resident. Good luck to all!
Read More

| Gear Live shoot it! Xbox 360 giveaway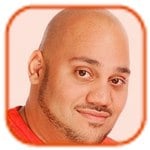 Posted by Andru Edwards Categories: Announcements, Features, Internet,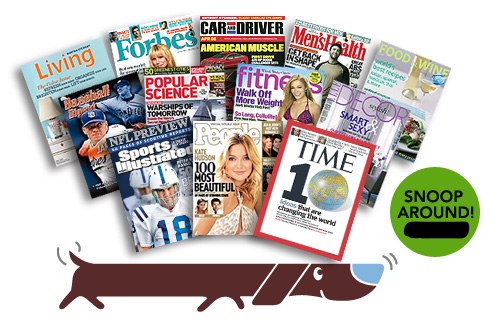 We've been using MAGHOUND for a couple of months now on an evaluation basis, and we must say, we like the concept. The easiest way to describe it is to say it is like Netflix for magazines, but even that isn't quite right. In a nutshell, when you join MAGHOUND, you choose a number of magazines that you'd like to receive each month. Let's say, 3. Unlike traditional magazine subscriptions, though, if it turns out you don't like a magazine, you just log in to your MAGHOUND account and replace it with something else.
Even better, if you subscribe to a magazine that only publishes every other month, then you also get to specify what substitute magazine you want to receive in the off months. You see, you are paying for three magazines per month, period. So if a magazine doesn't print that month, you get to choose something else. It's very cool, especially if you know there is an upcoming issue of a magazine that you definitely want. You can take a look at their complete magazine offerings to see what I mean.
Want in on the action? We are giving away TWO one-year subscriptions to the 3-per-month MAGHOUND plan, which would normally cost you $4.95 per month. Entering is simple - we will give one subscription away on Twitter, and the other on Facebook:
To enter the Twitter giveaway, be sure you are following Gear Live on Twitter, and tweet the following:
Hey @gearlive - Count me in on the MAGHOUND giveaway! http://bit.ly/maghound #gearlive (Click here to tweet this now!)
To enter the Facebook giveaway, just become a fan and leave a comment on the Gear Live Facebook page.
Feel free to enter both. Winners will be selected at random, and if you enter both, you will only be able to win one. The contest runs from today through September 11, at 11:59 PM PDT. We will announce winners on Monday, September 14th, and you must be a US resident to enter.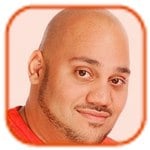 Posted by Andru Edwards Categories: Accessories, Announcements, Features, Hot Deals, PC / Laptop,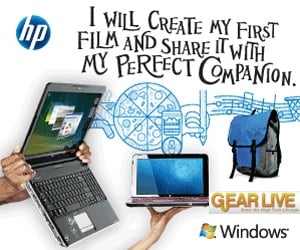 We realize that it's been a few weeks since our last giveaway, so we are back with a vengeance this time around. As part of HP's Back to School: Better Together campaign, we are a part of 25 different sites that are giving away a bunch of portable computing technology to one lucky winner. So, what's up for grabs? Take a look:
One HP dv6 notebook: Intel Core 2 Duo P7350, Windows Vista Ultimate, 4GB RAM, 500 GB Hard Drive, Blu-ray drive
One HP Mini 110 netbook: Intel Atom 270, Windows XP, 1GB RAM, 10-inch display
A customized Gear Live Timbuk2 bag
Syncables software pre-installed on the notebooks, for hassle-free synchronization between the two
Sounds good, right? We've made entering super-easy. Here's how to throw your name into the hat:
That's it! Our contest runs from today through August 20, at 11:59 PM PDT. As long as you've completed the above requirements by that time, you are entered. The winner will be picked randomly, and contacted through Facebook messaging, and will need to respond within 48 hours, or else another random entry will be selected as the winner. This contest is open to anyone, as long as you live on planet Earth, so you non-US residents, feel free to play along.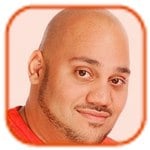 Posted by Andru Edwards Categories: Accessories, Announcements, Smartphones, Features, Handhelds,

Whoa! Gear Live is now five years old—can you believe that? I sure can't. It seems like it was just yesterday that I started up this little blog, to share my thoughts on consumer electronics in my spare time, and eventually getting a friend to help me post some news. Before we knew it, this become my full-time gig, and we were adding writers, and sections, left and right. Today, Gear Live has over 20,000 articles spread across our various sections, headed up by some of the best writers in the blogging game. We've got video shows, giveaways, and a social network that we are building as well. Regardless of how many things we've got going on from the past, we will always have some neat tricks up our collective sleeves in the future.
So how are we celebrating? Well, how about if we gave you presents? Since it's our fifth birthday, we decided we would give away five Mophie Juice Pack Airs. After all, people are all over the iPhone 3G S if our numbers are correct (they are,) and what better way to celebrate than by doubling the battery life of your iPhone 3G or 3G S?
How do you enter? Simple. Just leave a reply in our 'Gear Live Turns 5' forum thread, letting us know what your favorite Gear Live story of all time happens to be. It can be a text update, or one of our videos. Just leave a link and tell us why you liked it. Once you've done that, head on over to Twitter and tweet the following:
"@gearlive Turns 5, and I just entered to win a Mophie Juice Pack Air! http://bit.ly/mophie-air" (Click here to tweet this now)
We will choose five random entries as our winners, and they'll receive the Mophie Juice Pack Air for their troubles. Why should you want one? Check out our Mophie Juice Pack Air review. Now to start comparing kindergarten programs…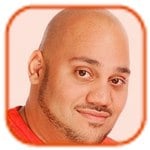 Posted by Andru Edwards Categories: Announcements, Features, Handhelds, Hot Deals, Internet, Microsoft, Portable Audio / Video,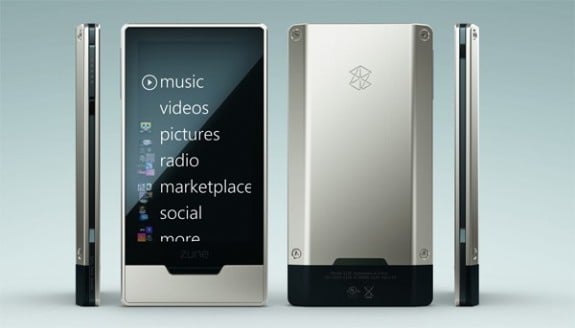 The Zune HD is real, and we are going to be giving one away to one of our readers. You want in? All you need to to do enter to win the Zune HD is help us win the I'm a Blogger Get me Out of Here contest. If we win, we will be bringing you content straight from the set of I'm a Celebrity…Get Me Out of Here. Seriously, I had to taste some of the most vile flavors I've ever put in my mouth, and you'll probably get a few laughs out of it.
Here's how to enter to win:
.(JavaScript must be enabled to view this email address)

- make the subject line "Vote for Andru Edwards" and hit send.
If you don't have one already, sign up for a Gear Live account
If you don't have one already, sign up for a Twitter account
Add the Gear Live Twitter account to your follow list
On Twitter, post the following tweet about our contest:

"I just entered to win a Zune HD from @gearlive! http://bit.ly/zune-hd" (Click here to tweet this now)


Once that is done, leave a comment in this forum thread with a direct link back to your Tweet, or a screen capture showing you voted. Be sure you are signed in to your Gear Live account before you leave the response.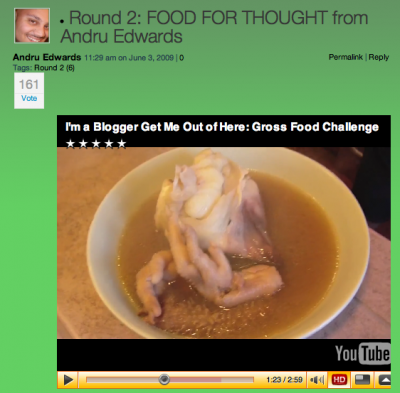 BONUS ENTRIES: Want more chances to win? Share the link to our contests on the following sites, and leave us a comment linking to those as well:
Post a screen capture in the forum thread showing that you voted
Facebook: Shared Link
Del.icio.us bookmark
FriendFeed: Use Post a Link
Your blog: Have a site? Link to our contest on it!
Remember: The bonus entries are just that - bonus. In order to be eligible to win, you must complete the core Twitter requirements.
As we (hopefully) make it through each round, you get another chance to Vote all over again, giving you even more chances to win. The contest starts today, and is open to US residents only. You have until 11:00 PM PST on June 11th to enter your votes. We will then announce our winner, chosen randomly out of all valid entrants and bonus points, on June 12th. The winner will be sent a Zune HD right after the product launches. Remember, you have three chances to enter a vote!
© Gear Live Media, LLC. 2007 – User-posted content, unless source is quoted, is licensed under a Creative Commons Public Domain License. Gear Live graphics, logos, designs, page headers, button icons, videos, articles, blogs, forums, scripts and other service names are the trademarks of Gear Live Inc.