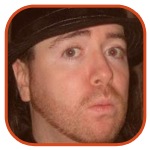 Posted by Adrien Griffin Categories: Athletes, Injuries, NHL,
Calgary Flames captain Jarome Iginla got out for his team's first on-ice practice at training camp on Saturday, and less than 30 minutes later, he was back in the dressing room. Iginla complained of back spasms, which have sidelined the all-star winger since. He said that this is something that he's battled with throughout his career, but has played through it for the most part during the season. For him, who has been in the NHL for 15 years, this is only training camp.
Click to continue reading Calgary Flames' Jarome Iginla sidelined with back spasms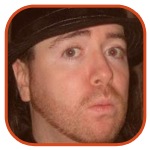 Posted by Adrien Griffin Categories: Athletes, Injuries, MLB,
Toronto Blue Jays pitcher Dustin McGowan was activated off the 60-day disabled list. He was only on that list because MLB doesn't have a 1,000-day DL. McGowan has been out of the majors for more than three years. During that time, he's had three surgeries; two on the rotator cuff in his throwing arm and another for a knee injury. Combined with several other setbacks, many thought his short major league career was prematurely finished.
Click to continue reading Dustin McGowan finally makes it back to MLB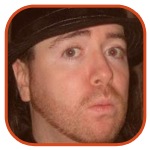 Posted by Adrien Griffin Categories: Athletes, Injuries, MLB,
In 2010, pitcher Evan Meek was one of the Pittsburgh Pirates' top relievers. Pitching for a team that has failed to reach even low expectations over the past two decades, Meek emerged as one of the team's only reliable late inning options. Meek was exceptional all season long. He finished the year with a 5-4 record, but had a 2.14 ERA in 80.0 innings pitched, allowed 35 walks to 70 strikeouts, had a WHIP of 1.05 and opponents hit just .185 off him.
Click to continue reading Pirates' pen mild without Evan Meek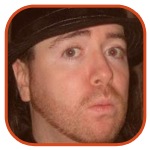 Posted by Adrien Griffin Categories: Athletes, Injuries, MLB,
Every year, teams lose pitchers to the disabled list due to arm injuries. It's inevitable. In 2010 alone, teams averaged using 20 pitchers over the course of the season. Whether it's fatigue due to overworking, shoulder muscle tears or busted elbows that require Tommy John Surgery, pitchers continue to go down and we still have no realistic clue why it's happening.
Click to continue reading Asking why we don't know more about pitching injuries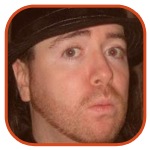 Posted by Adrien Griffin Categories: Athletes, Injuries, MLB,
The ever-creative Tampa Bay Rays are preparing for the worst. Early on Friday they played right-handed starter Jeff Niemann on the disabled list, leaving a vacancy in the starting rotation, and to replace him, they've called up Brandon Guyer from Triple-A Durham. As an outfielder, Guyer won't be making any starts on the mound. Instead, he's there to provide insurance in case center fielder B.J. Upton winds up being suspended by the league for a tantrum he threw in Wednesday's game against the Toronto Blue Jays.
Click to continue reading Tampa Bay Rays recall Brandon Guyer to replace Upton or Niemann

Posted by Dennis Velasco Categories: Injuries, Kudos, NBA, Trades,
DV and Chris speak on the New York Knicks and the team's ability to finish the NBA season with an above-.500 regular season record. The Knicks are on track to make it happen with a 40-38 record currently and only four games left. Two winnable games against the New Jersey Nets and Indiana Pacers will seal the deal and it won't matter what the outcome would be versus the Chicago Bulls and Boston Celtics to close out the season. The dream can happen!

However, while Carmelo Anthony was a significant acquisition for the Knicks, it's hard to ignore the Denver Nuggets who have basically been on a tear since Melo was traded. The Nuggets are currently 48-30 and have a chance to win 50 games, if not more. The above-.500 dream has at least become a reality for one team. Fulfill our dreams and give our thoughts on the Knicks and Nuggets a listen!
Make sure to check out all of the EndScore Report episodes and LIKE our Facebook page!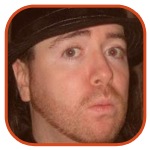 Posted by Adrien Griffin Categories: Athletes, Injuries, NHL, Playoffs,
Everybody knows that Zdeno Chara has the hardest shot in the NHL, but nobody knows that more right now that Ryan Callahan of the New York Rangers. After blocking a Chara blast in Monday's 5-3 comeback win against the Boston Bruins, Callahan left the game and it was later confirmed that he fractured his ankle on the play and is out indefinitely. Chances are Callahan won't be back, regardless how long the Rangers playoff run extends.
Click to continue reading New York Rangers lose Ryan Callahan with fractured ankle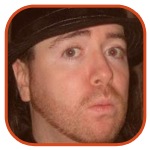 Posted by Adrien Griffin Categories: Athletes, Injuries, MLB,
A lot has been made of the Toronto Blue Jays' closer situation this offseason, from losing Kevin Gregg, potential ninth-inning man Scott Downs and one-time 30-save guy Jeremy Accardo to reaching a deal with Toronto main-stay Jason Frasor to the acquisitions of Frank Francisco, Octavio Dotel and Jon Rauch. That's a lot of star power both leaving and entering Toronto's bullpen. But what few have been talking about is another pick up in former Washington Nationals closer Chad Cordero.
Click to continue reading Chad Cordero working towards MLB return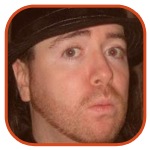 Posted by Adrien Griffin Categories: Athletes, Injuries, NHL, Playoffs,
Matt Cooke is relentless. He seems to have a vampiric lust for brains and will stop at nothing to see them oozing out of his opponent's ears after delivering a vicious head shot. His latest infraction came on Sunday when he laid out New York Rangers defenseman Ryan McDonagh with his elbow, effectively challenging NHL disciplinarian Colin Campbell to either start a new chapter in punishment for the kind of hits nobody wants to see, or let history repeat itself by doling out a meaningless penalty.
Click to continue reading Matt Cooke suspended 10 games plus playoffs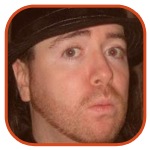 Posted by Adrien Griffin Categories: Athletes, Injuries, MLB,
When the Minnesota Twins arrived in Florida in mid-February, they put a new spin on the purpose of the preseason. The point of Spring Training is to get back into shape after the winter, but for the Twins, it was an opportunity to recover from some serious injuries to key players. All of catcher Joe Mauer, first baseman Justin Morneau and closer Joe Nathan are back in action and look like they'll be ready to play come Opening Day.
Click to continue reading Injured Twins poised for Opening Day return
© Gear Live Media, LLC. 2007 – User-posted content, unless source is quoted, is licensed under a Creative Commons Public Domain License. Gear Live graphics, logos, designs, page headers, button icons, videos, articles, blogs, forums, scripts and other service names are the trademarks of Gear Live Inc.