Monday February 2, 2009 11:14 pm
No Disappointment: Pittsburgh Steelers and Arizona Cardinals Deliver a Classic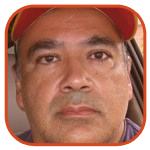 Tweet
Posted by Frank Nevarez Categories: Pittsburgh Steelers, Arizona Cardinals, Editorials,
NBC's pre-game coverage for Super Bowl XLIII included an interview with Pittsburgh Steelers QB Ben Roethlisberger. In it he remarked that in his first Super Bowl a couple years back he was nervous, didn't perform all too well and had "rubbery legs." This time Big Ben didn't disappoint as the Steelers defeated the Arizona Cardinals 27-23 in a game full of big plays and a great finish. Roethlisberger came through and didn't disappoint. What about the rest of the game?
Disappointed: The NBC crew joked that Cris Collinsworth's playoff picks were all coming up losers. Who'd he pick for this one: the Arizona Cardinals.
No Disappointment: Kurt Warner's night got off to a good start as he wins the NFL Walter Payton Award for community service.
No Disappointment: Faith Hill and Jennifer Hudson croon patriotic anthems and a big salute goes out to the crew of US Airways Flight 1549.
No Disappointment (for Pittsburgh fans): Steelers Hall of Famer Lynn Swann helps out with the coin toss. Since the Cardinals had never been to a Super Bowl before none of their former stars were asked to participate. Conrad Dobler's offer to give out the ceremonial "first bite" under the pile was rebuked.
Not Disappointing: Pittsburgh WR Hines Ward grabs a 38-yard pass in the Steelers first drive. His knee injury from the playoffs shows no ill effects.
Not Disappointing: A Cardinal challenge of a Roethlisberger TD is upheld and the Steelers settle for a FG to open a 3–0 lead.
Disappointing: Bob Dylan allows one of his classic songs, "Forever Young," to be used in a Pepsi commercial. In other related news, the Beatles, just in time for the NBA Finals, will allow "Hey Jude" to be used in a Mountain Dew commercial. New title: "Hey Dew."
Disappointing: Arizona cannot muster any offense in the first quarter. WR Larry Fitzgerald is totally shut down.
Not Disappointing: After Pittsburgh puts up a 10-0 lead early in the second quarter, Arizona answers with an 83-yard drive and TD. They now trail 10-7.
Definitely Not Disappointing: Just before the two-minute warning, Arizona picks up an interception off a tipped pass. They get the ball at the Pittsburgh 34. All of a sudden after a rough first half it looks like they can either tie or go ahead if they cash in on this turnover.
Disappointing: The Cardinals get the ball to the one-yard line, only to have LB James Harrison picks off a Warner pass and rumble 100 yards the other way for a TD, leading to a 17-7 lead at the half.
Not Disappointing: Bruce Springsteen and the E Street Band 's halftime gig gives off a revival meeting vibe.
Disappointing: Springsteen closes the show with the pedestrian "Glory Days" when we all know he should have finished with the anthem "Born to Run."
Not Disappointing: The Cardinals defense stops Pittsburgh from going into the end zone on their first drive of the second half. The field goal gives the Steelers a 20-7 lead, rather than 24 – 7.
Disappointing: In the fast food chain commercial ,Jack-In-the-Box gets hit by a bus and crushed. A cheap publicity stunt? I hope we have the technology to save him and make him a better box. I foresee a combo Transformer/Ironman comeback – I think Bob Dylan will supply the soundtrack.
Not Disappointing: A better commercial featured Ed McMahon and MC Hammer making fun of themselves as they cash for gold from their long-gone heydays. How about McMahon saying goodbye to his gold plated toilet?
Not Disappointing: In the third quarter Arizona goes no-huddle and marches 87 yards for a TD score – highlighted by a Larry Fitzgerald TD grab. Pittsburgh 20, Arizona 14.
Not Disappointing: Arizona's defense begins to shut down the Steelers attack. They come up with a safety to come within four points of Pittsburgh with less than three minutes left in the fourth quarter. Now they will get the ball back on a free kick.
Not Disappointing (oh my!): Larry Fitzgerald grabs a catch and races 64-yards to give the Cardinals their first lead in the game. With 2:37 left Arizona holds a 23-20 advantage.
Not Disappointing (oh my my!!!): Roethlisberger leads a 78-yard drive and throws up a 6-yard toss to Santonio Holmes who grabs the ball in the corner, surrounded by three defenders and toe-dances to make sure he stays in-bounds for the score – and Pittsburgh victory!
Disappointing: Steelers coach Mike Tomlin evades the traditional Gatorade shower.
Not Disappointing: Super Bowl legend Joe Namath brings in the Lombardi Trophy to the championship stage. He has to make his way through a "tunnel" of celebrating Pittsburgh Steelers.
Not Disappointing: One heck of a game.
Not Disappointing: Mike Tomlin ends up being the right choice for the Rooney family, owners of the Steelers. He was selected as head coach over Arizona's Ken Whisenhunt, the one-time offensive coordinator for Pittsburgh. Still, his Cardinals put up a valiant effort.
Disappointing: All of a sudden next season can't come fast enough.
© Gear Live Media, LLC. 2007 – User-posted content, unless source is quoted, is licensed under a Creative Commons Public Domain License. Gear Live graphics, logos, designs, page headers, button icons, videos, articles, blogs, forums, scripts and other service names are the trademarks of Gear Live Inc.