Posted by Dennis Velasco Categories: Athletes, Editorial, Golf, MLB,
DV and Chris give their "In Your Face" to a pair that lost with some degree of also, as Charlie Sheen might say, winning! Barry Bonds was found guilty of one count of obstruction of justice, but beat three other charges and still owns MLB's home run record. Rory McIlroy lost on the last day of the Masters, but still has a hot girlfriend named Holly Sweeney. Regardless, listen up they both get an "In Your Face!"
Thanks for supporting the EndScore Report and don't forget to LIKE our Facebook page!

Posted by Dennis Velasco Categories: Athletes, Editorial, Golf,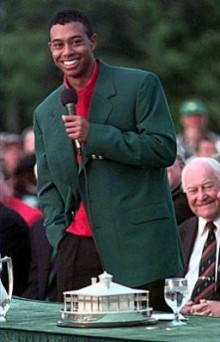 Tiger Woods' return to the sport of gold has been highly anticipated and we can all rest in the knowledge of Woods' tee time on the first day of The Masters. On Thursday, Woods will tee up at 1:42pm ET in Augusta, Georgia and will be paired with K.J. Choi and Matt Kuchar. I hope Choi and Kuchar are ready for the involuntary spotlight. There are a lot of expectations with Tiger's return, including him winning the whole thing. While that would be a great story, there is considerable rust on Wood's game. It'll be amazing if he does even a degree of well considering the scrutiny and personal situations present in his life right now. But, Woods has proven to up his level of focus when necessary. Let's see if he can do so with the most distraction he's ever faced in his life.
Read More

| ESPN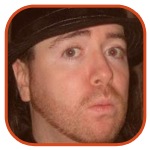 Posted by Adrien Griffin Categories: Athletes, Editorial, Golf,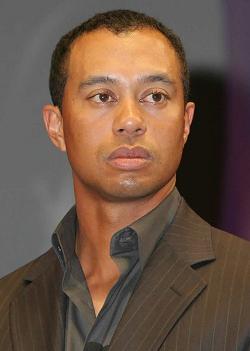 So Tiger Woods finally broke his silence. It's too bad that he did this now; months after the incident… during the Olympics… on a Friday instead of a Monday. Tiger gathered six of his closest media friends to have a "press conference" to deliver his pre-written apology, refusing to answer questions, and took shots at those who "fabricated" stories over the last few months. He took full accountability for his actions, but he did so while struggling to speak fluently and coherently.
Click to continue reading Tiger Woods finally apologizes

Posted by Dennis Velasco Categories: Athletes, Championship, Editorial, Fantasy, Front Office, Golf, Kudos, MLB, NBA, NFL, Playoffs, Tennis,
As sports fans, we love and want to witness feats of athletic, methodical, and powerful achievement. The grace of Barry Sanders stopping on a dime, running back five yards, then going forward 80 yards while evading all 11 defensive players for a score was soemthing you felt lucky to see, mouth agape, drool making a half necklace around your neck. The devastating display of homerun power in 1998 as Mark McGwire and Sammy Sosa chase of Roger Maris and his single season home run record and the way they chased each other had even your grandmother paying attention to the home run race. And, how about Tiger Wood's assassin-like taking of the PGA at the turn of the century, and most recently this past weekend at the British Open.
Face it, folks, we want to know and be blessed with witnessing, to steal from LeBron James and Nike, the "big things" in sports. And, I'm here to help you all figure out what those things are.
Click to continue reading A Hack Job: The "Big Things" in Sports

Posted by Dennis Velasco Categories: Athletes, Editorial, Golf, Kudos, News,
Sunday's sheer domination by Americans, Tiger Woods and Floyd Landis, in their respective sports displayed the raw power of our American athletes. With a U.S. team ousting in the recent World Cup and the U.S. Basketball squads not exactly tearing up the court in international play in the past several years, Woods winning the British Open and Landis taking the Tour de France was a much needed shot in the arm for our sports ego as a country. But, we all know we were going to win eventually, right? After all, we're American!
Click to continue reading Americans Rule The World (Or At Least Europe) And That's Good Enough!

Posted by Dennis Velasco Categories: Athletes, Golf, MLB, NBA, Playoffs,
NBA: Congrats to the Miami Heat for earning their first NBA Finals appearance by beating the defending Eastern Conference champions, the Detroit Pistons. Last night's 95-78 win made history for the Heat. They await the winner of tonight's Western Conference series.
*If the Dallas Mavericks beat the Phoenix Suns in the desert, they will also make history as they would make their first appearance in the NBA Finals just like the Heat. However, it will be a tough road to do so as they get back in the heat of the Suns homecourt. However, as they've proven in Game Three, the Mavs are fully capable of beating the Suns in Phoenix. But, you have to believe that Steve Nash and company have enough pride and competitive fire to not let that happen again. We'll find out tonight if the Suns will see the light of a Game Seven, or if the Mavs are on their way to a Game One of an NBA Final series. The jumpball happens at 8:30pm EST.
MLB: Eric Gagne made his comeback last night against the Philadelphia Phillies! Rejoice, Dodgers fans! It looks like Gagne will be out there in the ninth frame again. Yippee!
*After a rain-out Friday night, the New York Mets and San Francisco Giants play a doubleheader this afternoon. Tom Glavine will get a chance to be the Majors first nine-game winner after Curt Schilling couldn't get his ninth win for the season last night against the Detroit Tigers, despite pitching well. Glavine will pitch the back end of the double dip.
*The pitcher I predicted would do well earlier this week, the Oakland A's Dan Haren, gets a chance to make me look good tonight after losing to the Kansas City Royals on Tuesday 6-4. Haren went 6.2 innings, giving up four earned runs, but did strikeout nine while only walking two. Let's see if he can put it together today against the Minnesota Twinkies.
*Kelvim Escobar of the Los Angeles Angels of Anaheim recently signed a lucrative three-year contract with the team. I'm glad to see his ability getting its just due. Escobar has a very good career K-rate and in recent seasons has improved his K/BB rate as well. Let's see if the money goes to head as he faces the Cleveland Indians this afternoon on the Tribe's turf. I personally don't think so, but money does things to people, especially athletes.
Golf: The Memorial Tournament continues today, despite rainy conditions in Dublin, Ohio. Carl Pettersson (-8) is tied at the top of the leaderboard, but Sean O'Hair (-8) didn't get to finish his round yesterday, completing only six holes. Some notables: Vijay Singh (-1); Jim Furyk (-1); Stuart Appleby (-1); Phil Mickelson (+1).
Enjoy the games!
Tiger Woods made an announcement that he would be off the golf course til at least June, back in time for the US Open. Woods will spend time with his ailing father. People can now speculate and make fun of Tiger by claiming he is afraid of going head to head with the surging Phil Mickelson.

Read More

| Washington Post
Posted by Jeff Chan Categories: Athletes, Championship, Golf, Kudos,
Phil Mickelson won his third major (2 Masters '04, '06, PGA '05) of his career, firmly putting to rest the notion of being the solid player who can't win the big one. After his dramatic '04 Masters win, where it seemed like everyone was pulling for Mickelson, this year's Masters was more about not making mistakes and not letting anyone else catch up with Micekelson, another words it was a snooze-fest. Mickelson can now be known as the guy who is 3-9 in majors since 2004, opposed to being the guy who was 0-42 prior to his win in '04.

Read More

| Travel Golf
Posted by Edwin Soto Categories: Athletes, Golf,
Michelle Wie is teeing up for an 8th straight time against the men. This time it will be in the Asian Tour's SK Telecom Open in May. The tourney will be held in South Korea, where Wie's parents are from. Her grandfather Wie Sang-kyu still resides in Jangheung, a South Korean city where a locals used to pass the hat to support his granddaughter. No need for that now, since Wie has plenty of sponsors. Her failures on the Men's tournaments have been well documented. She failed to make the cut in all seven so far. Who cares? I finally have a reason to tune in if she does qualify.
© Gear Live Media, LLC. 2007 – User-posted content, unless source is quoted, is licensed under a Creative Commons Public Domain License. Gear Live graphics, logos, designs, page headers, button icons, videos, articles, blogs, forums, scripts and other service names are the trademarks of Gear Live Inc.