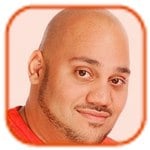 Posted by Andru Edwards Categories: Downloadable Content, Music, PlayStation 3, PlayStation Network, Portable/Mobile, PSP, Puzzle,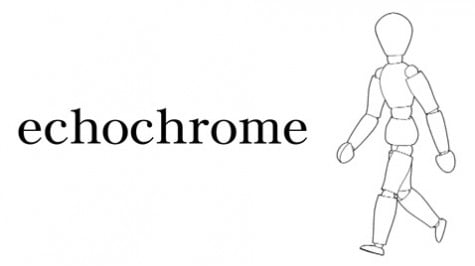 Oh, happy day, echochrome has arrived. In case you've been under a rock, echochrome is a delicious puzzle perspective game, which is simple and deceptive all at the same time. The graphics are simple, the concept is amazing, and we've been waiting for it since last year's E3. It is now here, along with a few other pieces of content - like new Rock Band tracks - on this weeks PlayStation Store update.
Games and Demos
echochrome ($9.99) for PS3
echochrome ($9.99) for PSP
Dark Sector demo (free)
Expansions and Add-ons
Rock Band tracks ($1.99 per track) - "Zero" by Smashing Pumpkins, "Time-Sick Son of a Grizzly Bear" and "Red Tandy" The Mother Hips
Karaoke Revolution Presents: American Idol Encore tracks ($1.49 per track)
Videos
Battlefield: Bad Company "Redford Blog" video
echochrome trailer
Dead Space "Announcement" trailer
Dead Space "Ship Date" trailer
Kung Fu Panda trailer
NBA Ballers: Chosen One TV spot
Turok "Kane Gameplay" trailer
Turok "Bring It" trailer
Themes and Wallpapers
4 echochrome wallpapers
3 Kung Fu Panda wallpapers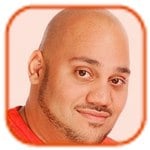 Posted by Andru Edwards Categories: Casual, Downloadable Content, PlayStation 3, PlayStation Network, Puzzle, Release Dates,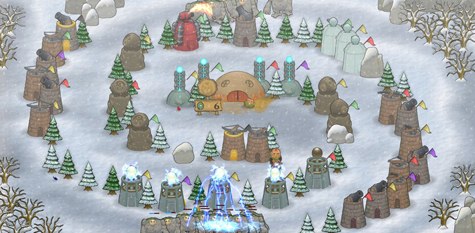 I've recently been playing the hell out of PixelJunk Monsters, a game that we feel is one of the shining stars of the Playstation Store. If you haven't yet tried it, seriously, go download it. The 2D strategy game is something that we almost can't stop playing once we start. This is why we are happy to hear that Q Games has made it known that the first expansion pack for the game, titled PixelJunk Monsters Encore, is set to drop on May 1. We can expect a new island, called "Toki," which will feature an additional 15 levels, as well as a little bit of housecleaning behind the scenes to the overall game mechanics. Even better still, the expansion will include five new songs by Otograph.
Visually, there are a few tweaks here and there that we can expect - weather effects, new tree shapes, and a few other small upgrades. Nothing over the top.
No word yet on pricing details, but this is DLC for a fairly inexpensive game, so it shouldn't cost much.
Read More

|
Destructoid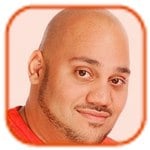 Posted by Andru Edwards Categories: Downloadable Content, PlayStation 3, PlayStation Network, Release Dates, Sony,
Okay, so first and foremost, the atrocious PLAYSTATION Store that the PS3 has been sporting is going to be replaced with PS3 firmware 2.30. That is a good thing, because compared to both the Xbox Live Marketplace and the Wii Shopping Channel, the PLAYSTATION Store just performs horrible in our opinion. So good on Sony for changing that up. You can get a look at the new interface in the video above, which Sony put together. It looks a lot better.
Second thing, which is even better than the store upgrade if you ask us, is that the 2.30 firmware update is going to finally bring DTS-HD Master Audio to the Playstation 3, alongside DTS-HD High Resolution Audio. If you are a Blu-ray fan, then this means the world to you if you have a compatible receiver. Be prepared for perfect lossless audio to be read at an "incredible high variable rate of 24.5 mega-bits per second" in 7.1 surround sound. This is the one thing the PS3 was missing as a Blu-ray player (well, this, and Dolby-HD), and now makes it pretty much future-proof.
You get all this goodness on April 15th.
Read More

|
Playstation Blog

Posted by Paul Hamilton Categories: Downloadable Content, PlayStation 3, PlayStation Network,

The PlayStation Store has some new content, possibly due to the flood of PS3 owners hitting the service looking for their Warhawk download. Among the other new items are Super Puzzle Fighter II Turbo HD Remix for $9.99 (comparable with the Xbox Live Arcade download of the same game made available last week) and Tekken 5 online add-on for $9.99 or the whole game and add-on for $29.99.
Sony is also putting up some new demos for NASCAR 08, Tiger Woods PGA Tour 2008 and All-Pro Football 2K8 plus additional videos and trailers. Warhawk is available from the PlayStation Store for $39.99 or as a retail box which includes a bluetooth headset for $59.99.
Read More

| PlayStation Blog

Posted by Chris Pereira Categories: Action, PlayStation 3, PlayStation Network, Sony,
It was just a few days ago that Electronic Gaming Monthly reviewers found themselves in the predicament of not knowing exactly how to score Warhawk, due to the fact that we didn't know how much the game would cost. Sure, there is the $60 retail version which comes with a Bluetooth headset, but Sony has long touted Warhawk as a premiere downloadable game from the PlayStation Store. Well, we now know the price of the digital version of the game will run you $40, which is, to my knowledge, more expensive than any downloadable game on Xbox 360, Wii or PlayStation 3 to date.
With this knowledge now in hand, which version of the game are you planning to pick up?

Posted by Chris Pereira Categories: Action, PlayStation 3, PlayStation Network, Sony,
Warhawk is set for release later this month in two forms; retail and as a downloadable game from the PlayStation Store. The retail package will include a Bluetooth headset and will go for $59.99 – but they've flat-out refused to make any comment pertaining to the pricing of the downloadable version. When contacted by 1UP, Sony continued refusing any attempt to discover what the price might be.
"No news yet on the pricing of Warhawk for download. I would recommend you keep your eye on our blog for an announcement soon," said SCEA Senior Director of Corporate Comm. Dave Karraker. "Response to date from those in the Warhawk beta has been outstanding, so we think it will do very well. We will be pricing it to match what we are delivering in terms of graphics, gameplay, fun-factor and repeat playability, which we think is quite high."
It's an interesting situation, as Electronic Gaming Monthly is in the process of reviewing the game, but they've been unable to get any word on the price of the game – which will, understandably so, affect the review score of the game.
Sony won't tell us the pricing plans are, and as a result, EGM reviewers have been forced to include caveats in their write ups. Lead reviewer (and former OPM editor) Joe Rybicki actually placed a note in his review to EGM Reviews Editor Greg Ford that his score should be dropped a whole point if the price was announced above $30, and the other reviewers have expressed concern over how they should judge the game.

"What I don't understand is why Sony can't give us a price when it seems like internally they have one ready. The game is done, our reviewers have been playing it, and each one has asked about the price, which we certainly take into consideration in our reviews," says Ford. "Because of the lead time for a print publication, we're forced to go to print with a caveat in our review addressing this issue. Not ideal, and it seems unnecessary. It's too bad because otherwise, the company has been great getting us the review code, setting up multiplayer play sessions, and providing assets to go along with the review…just no price, which for some consumers is what matters most."
Read More

| 1UP

Posted by Chris Pereira Categories: Action, Activision, Adventure, CAPCOM, Corporate News, Driving, E3, Electronic Arts, First Person Shooters, Hardware, Internet, LucasArts, MMORPG, Mods/Hacks, Music, PlayStation 2, PlayStation 3, PSP, Release Dates, Role Playing Games, SEGA, Sony, Special Editions, Sports, Trailers, Ubisoft,
I'm going to come right out and say it: I'm coming away from Sony's presentation more impressed than I was either Nintendo's or Microsoft's. They were very straightforward and showed exactly what we all wanted to see: the games.
In fact, this was one of the more impressive E3 press conferences in recent memory – check inside to find out why.
Click to continue reading E3 2007: Sony's Press Conference Recap And Impressions
Posted by Christopher Sasaki Categories: Internet, PlayStation 3, PSP, Retro,
According to a post from the E-mpire forums, the first batch of original Playstation games for the PSP is now available from the Playstation store. Those gamers that have managed to score a Playstation 3 to go with the PSP will be able to download one of five PS1 games for $5.99. The games, and file sizes are:
Crash Bandicoot (469MB)
Cool Boarders (283MB)
Hot Shots Golf 2 (157MB)
Syphon Filter (385MB)
Tekken 2 (535MB)
The pricing for the games certainly seems aggressive compared to offerings Nintendo, particularly with Genesis and Nintendo 64 games running at $8 and $10 US on the Virtual Console.
Read More

| E-mpire Forums
© Gear Live Media, LLC. 2007 – User-posted content, unless source is quoted, is licensed under a Creative Commons Public Domain License. Gear Live graphics, logos, designs, page headers, button icons, videos, articles, blogs, forums, scripts and other service names are the trademarks of Gear Live Inc.