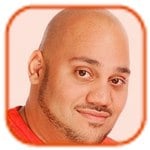 Posted by Andru Edwards Categories: Accessories, Action, Adventure, Features, Music, Nintendo, Nintendo DS, Party Games, Portable/Mobile, Screenshots, Wii,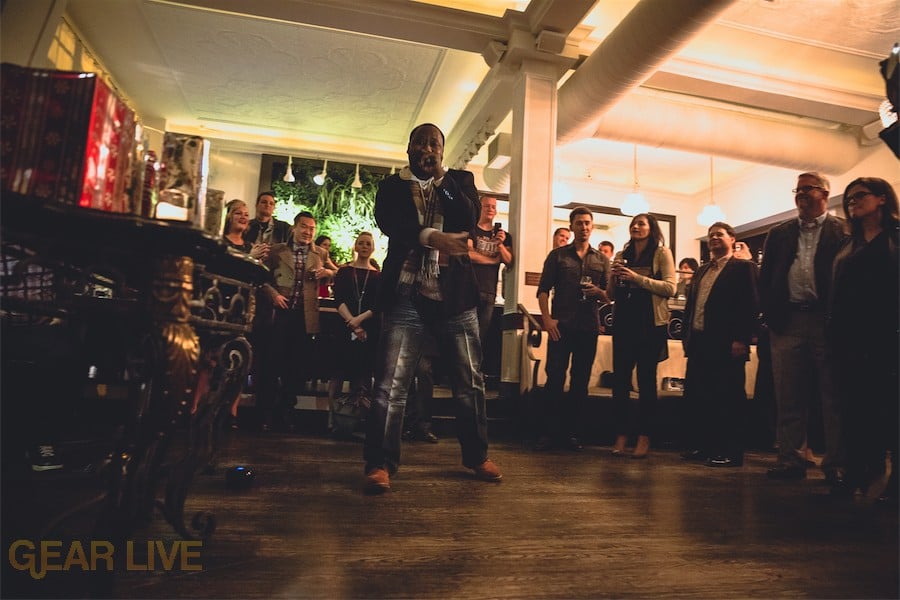 We are hard at work on getting our Nintendo video wrap-up posted, but in the meantime, we figured we'd hook you up with a massive image gallery featuring the highlights of the presentation. Within the images you will find shots of Animal Crossing: Town Folk, Call of Duty: World at War, Wii Sports Resort, and more. We've also got images of the Wii MotionPlus and WiiSpeak accessories. All in all, we've got over 70 images for you to check out and enjoy, so head on over to our Nintendo E3 2008 gallery.
Read More

|
Nintendo E3 2008 briefing gallery
Gallery:

Posted by Steve Van Neil Categories: Action, Fighting, Screenshots, Xbox 360,
Wow, these came out of nowhere. Xbox Japan has posted the first screens of the highly anticipated Xbox 360 action sequel. Things have been so quiet on the game's development front that some of us were wondering if it was even happening. Well wonder no longer. Judging a game's graphical finesse on a handful of still shots is always a fool's errand, but I'll bite anyway. Ninja Gaiden 2 is looking nice…really nice. The game doesn't look like a monumental jump technically over Ninja Gaiden Sigma, but then remember the finesse and the still shots and the fool's errand thing. Itagaki's latest will surely be a thing of beauty in motion. For now, enjoy this little taste and expect to hear a lot more at this month's Tokyo Game Show. Oh, and hit the link for the rest of the screens, and gallons of arterial spray.
Read More

| NeoGAF


Posted by Steve Van Neil Categories: Action, Adventure, Eidos, Nintendo, Role Playing Games, Screenshots, Wii,
What's this now? A third-party Wii game that (a) isn't a lazy PS2 port and (b) actually looks pretty cool? Yes, it looks like Zach and Wiki will have some company on the Wii in the near future. Backbone, the developers of Death Jr. for the PSP, are cooking up a brand new IP exclusively for Nintendo's Wii. Monster Lab is a story-driven Action RPG that's all about customization. Indeed, the object of the game is to build, enhance, and accesorize monsters to fight against each other in turn-based combat. The Wii's motion control comes into play in the creation process through minigames, where players will throw brains into empty heads, hoping to maximize their monster's power. On hand to make sure that it all doesn't devolve into complete minigame aimlessness is comic book writer Adam Beechen, who is scripting the game.
The very promising Monster Lab will be published by Eidos and is being groomed for a Summer 2008 release.
Read More

| NeoGAF


Posted by Chris Pereira Categories: Microsoft, Release Dates, Retro, Screenshots, Xbox 360, Xbox Live, Xbox Live Arcade,
This week the Arcade goes retro with the 24-year-old Track & Field. For 400 Microsoft Points you'll get the classic button-masher, complete with 4-player split-screen and Xbox Live support. Along with this announcement, Microsoft has revealed some of the XBLA games we'll be seeing in August and by summer's end.
Headlining releases this month is Hexic 2, sequel to the XBLA launch game, Hexic HD. We'll also receive Ecco the Dolphin and War World during August.
And "in the coming weeks," we'll see Geon: Emotions, Puzzle Quest: Challenge of the Warlords, Space Giraffe, Streets of Rage 2, and Super Puzzle Fighter II Turbo HD Remix. (That one's a mouthful.)
Check after the break for a brief description of all these games, and a few more screenshots of Track & Field in action.
Click to continue reading Track & Field Hits Xbox Live Arcade This Week

Posted by Chris Pereira Categories: Features, MMORPG, PC, Screenshots,
NCsoft's upcoming MMORPG Tabula Rasa certainly seems to be shaping up nicely – as well it should be considering how long the game has been in development for. Finally scheduled for release this fall, one of the game's features includes the ability to harness the power of LOGOS (which is what that strange image is to the right). As the developers put it:
In Tabula Rasa, you are a Logos-receptive soldier of the AFS, and are able to learn the language of Logos at shrines throughout the worlds you travel to. Not only can your knowledge of Logos be used to activate special abilities that can help the AFS win this war, but the ancient symbols you uncover can also unlock hidden locations where you can further your training and enhance your skills. Ancient secrets will be revealed to you as you collect more and more Logos to your tablet.
Intrigued? Check after the break for screenshots and a description of the power of LOGOS.
Click to continue reading Everything You Could Want To Know About LOGOS In Tabula Rasa

Posted by Chris Pereira Categories: Features, MMORPG, PC, Screenshots,
We've got an exclusive first look at some of the friendly NPCs you'll be meeting along the way in your journey through Guild Wars: Eye of the North. Eye of the North is the first expansion in the Guild Wars series – prior GW titles were standalone, but connected with one another, whereas Eye of the North will require you to own a previous GW campaign. The prerelease bonus pack is now available, with the game's release set for August 31.
Check after the break for the first ever look at these friends from Eye of the North - longtime Guild Wars fans might spot a familiar face.
Click to continue reading Exclusive: Guild Wars: Eye of the North Friends & Allies

Posted by Chris Pereira Categories: Action, E3, Fighting, Release Dates, Retro, Screenshots, Strategy, Xbox 360, Xbox Live, Xbox Live Arcade,
Next Wednesday, July 18, we'll be treated to a dual release – Bomberman Live and Yie Ar Kung Fu. Bomberman has been designed specifically for XBLA and features split-screen multiplayer, as well as online multiplayer over Xbox Live and tons of customization for your character. The game will cost 800 Microsoft Points ($10). Yie Ar Kung Fu is a fighting game that appeared on the NES, and is probably a game you've never heard of. But that's why we have trials for all Arcade games, so you can decide if the game is really worth 400 Microsoft Points when they both go live on the Arcade next week.
Check after the break for more screens from both games.
Click to continue reading E3 2007: Next Week's Xbox Live Arcade Wednesday Sports Two Releases

Posted by Chris Pereira Categories: Action, CAPCOM, Screenshots, Survival Horror, Wii,
Good news for Wii owners: the upcoming on-rails shooter, Resident Evil: Umbrella Chronicles, will feature co-op play. While it isn't the most exciting concept for a game, Umbrella Chronicles sounds like it'll definitely be worth picking up if you're looking for something to play with a friend on Wii and don't care for mini-games.
This comes way of Famitsu, which has two pages dedicated to the game - scans can be seen on NeoGAF. While you might not be able to read Japanese, you can enjoy the screenshots, some of which feature my personal favorite, Albert Wesker. He always looked so good in those sunglasses.
Read More

| Famitsu via NeoGAF

Posted by Chris Pereira Categories: Bungie, First Person Shooters, Microsoft, Screenshots, Xbox 360,
Luke Smith has posted a drool-worthy Halo 3 screenshot over on Bungie.net, saying only that it is in-game and from the game's campaign. That's it. We know nothing more, but at least we can stare to our hearts' content. Come on, September 25!
Read More

| Bungie.net

Posted by Michael Cardiff Categories: Fighting, Nintendo, Screenshots, Wii,
OK, so the countdown to the Smash Bros. site going live was somewhat of a letdown… but if this week's news is any indication, things might start heating up on the site real soon now. This week, we're treated to some more info about Pit, the new character of Kid Icarus fame. He can fly! He can shoot arrows! He can do all those things you'd expect a cupid-like kid to be able to do! Alright, so it's not exactly groundbreaking but there are some pretty cool screencaps!
Head over to the official smash bros site to see the latest postings… or just click the jump below for the new screens!
Click to continue reading Smash Bros. Wii Site Updates w/ Pit Information
Read More

| Smash Bros. Dojo!!!

© Gear Live Media, LLC. 2007 – User-posted content, unless source is quoted, is licensed under a Creative Commons Public Domain License. Gear Live graphics, logos, designs, page headers, button icons, videos, articles, blogs, forums, scripts and other service names are the trademarks of Gear Live Inc.