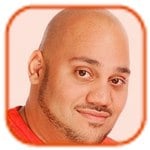 Posted by Andru Edwards Categories: Culture, First Person Shooters, Hardware, Microsoft, Special Editions, Xbox 360,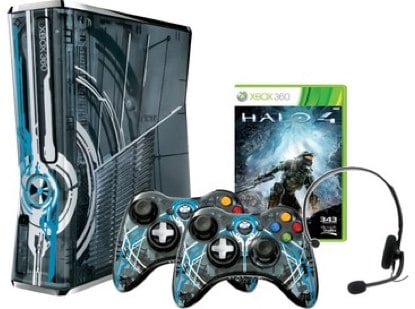 Microsoft is set to release an exclusive Halo 4 console bundle alongside the release of the next major Halo title.
Exclusive design: Limited-edition, one-of-a-kind console was custom designed by the Halo 4 developer, 343 Industries, and Xbox 360.
Two custom Halo 4 wireless controllers: With rotating D-pad and blue LED lights.
Halo 4 Standard Edition game
Exclusive sounds: Hear actual Halo 4 in-game sound effects when console is turned on and when the eject button is pushed.
320 GB hard drive
Custom downloadable content: Unique armor skin, unique weapon skin, unique emblem, matching avatar armor, and unique avatar prop.
Black Xbox 360 headset
Details of the console were accidentally posted on the Microsoft Store, and have since been pulled, but not before the details above, along with images, were saved. We assume this one will sell for $399 this fall. We've got an image of the controller after the break.
Click to continue reading Halo 4 limited edition console bundle leaks
Read More

| Xbox Forums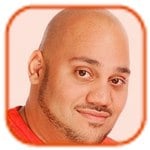 Posted by Andru Edwards Categories: Culture, Nintendo, Platformers, Trailers,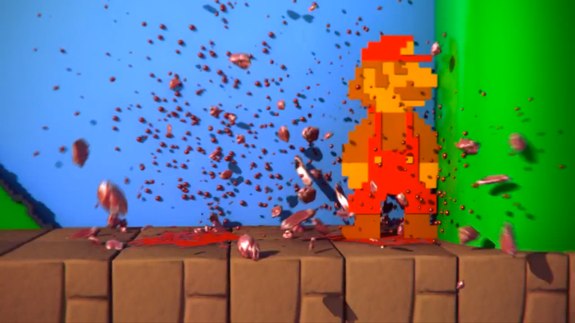 Check out the video below for Super Modern Mario Bros. It's a novel concept dreamed up by a gamer, removing a lot of the cutesy Mario-ness, dialing up the level of seriousness by removing the music and adding realistic sound effects. It's a bit more violent, too, with Goombas exploding and Mario crashing to his untimely demise when he leaps towards the end-of-level flag and fails to successfully grab hold and slide down. Look, just watch it--it's way more fun than reading our description!
Click to continue reading Super Modern Mario Bros. makes Mario unrealistically realistic (video!)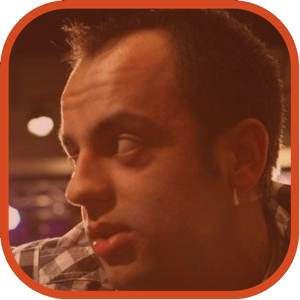 Posted by Andrey Malskiy Categories: Casual, Culture, Retro,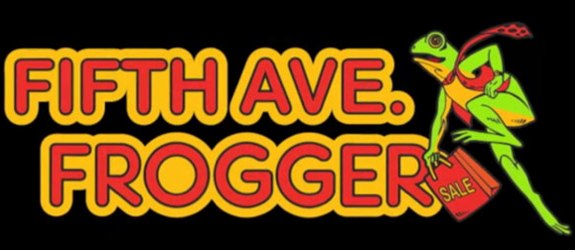 Since we're on the topic of childhood memories today, one of the first video games I remember being exposed to was Frogger, followed by Grand Turismo, which explains the ever present need for speed, power, and having my traffic court lawyer on speed dial. But that's a different story in and of its self.
The Smithsonian Museum has opened its doors to video games. Among the classic video games that grace its halls are Pac-Man, Super Mario Brothers, and other household classics. However, Frogger is no were to be found in the line up.
We, along with other, more creative activists, feel that the Frogger snub is an injustice! How do you rep a 30-year-old game in modern times? Well, take Frogger to New York City and attempt to get him across a street of traffic. Oh, and make sure it's based on real time traffic flow in order to make the game near impossible to complete. If you're not located in NYC, get a look at the action in the video below, then head on over to the Smithsonian's Facebook page and tell them you want Frogger.
Click to continue reading Fifth Ave. Frogger makes you play against real-time NYC traffic flow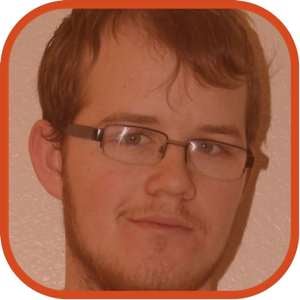 Posted by John Ball Categories: Culture, First Person Shooters, Microsoft,

A few weeks ago we shared the story of an ambitious web series called Halo Helljumper, a small independent work based on the book "Dirt" by Tobias Buckell. Two episodes have hit the web since then, and now the folks behind the project are looking for your help. We think they stuff they've produced so far is top-notch and high quality, and so we wanted to support the cause and share the message:
The series is in need of raising $65,000 to complete the next two episodes and get them released. You can watch the first two Halo Helljumper episodes here on their channel.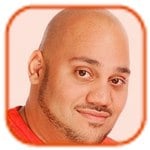 Posted by Andru Edwards Categories: Action, Culture, Hardware, Kinect, LucasArts, Microsoft, Xbox 360,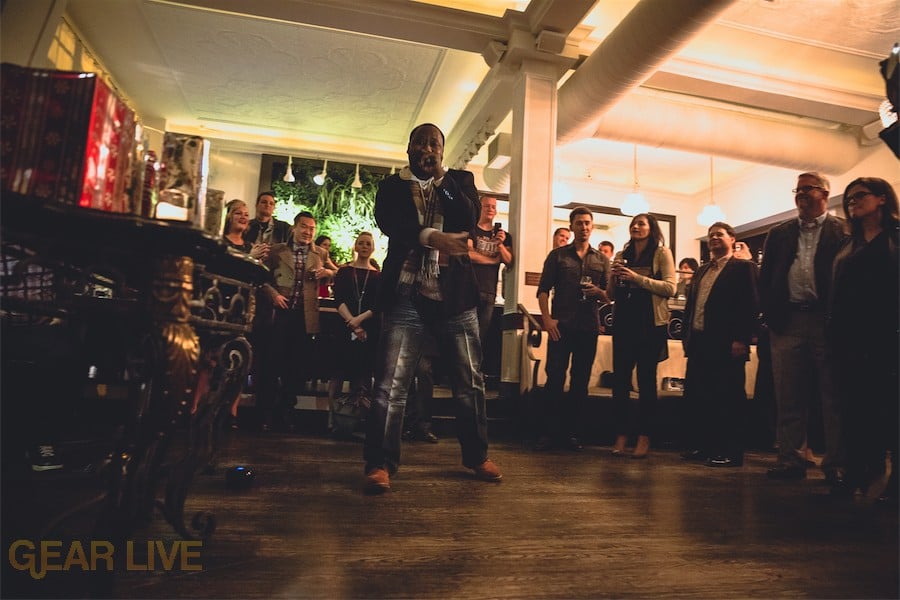 What you see here is an R2-D2 inspired Xbox 360, along with a C-3PO Xbox 360 controller, and you'll find these as part of the Star Wars Kinect bundle that was revealed by Microsoft at Comic-Con. Also included in the bundle is a white Kinect sensor, Star Wars Kinect, and Kinect Adventures. The console also includes a 320 GB hard drive, which is a first for the Xbox 360 line. The console itself has custom R2-D2 sounds rather than the standard Xbox 360 chimes. You can pre-order these now, and they'll be shipping in the fall for $449.
Read More

| Star Wars Kinect Bundle
Gallery: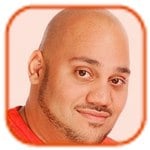 Posted by Andru Edwards Categories: Culture, PlayStation 3, Sports, Take2, Xbox 360,
Were only all console games so generous as to award a player $1 million for accomplishing a difficult feat of gaming.
Two entrants have surfaced on YouTube for Take-Two Interactive's million-dollar contest, a challenge that tasks players with throwing a perfect game in the recently released Major League Baseball 2K11 title for the Xbox 360 or PlayStation 3—the only two consoles allowed to participate in the challenge, we should note.
So what does it take to win a million bucks? In last year's similarly themed contest, 24-year-old Wade McGilberry was able to take home the prize on his sixth attempt—the same day the game was released, mind you. It's taken a little while longer for gamers to accomplish the same feat in MLB 2K11: The game was released on March 8 of this year, but the contest itself didn't start until April 1, and the two YouTube videos in question were posted on April 7 and 8.
The timing is an important distinction, as Michael Manna—otherwise known as professional wrestler Stevie Richards—already uploaded a video to YouTube of the perfect game he threw on the game's release day. But don't assume that throwing a perfect game is just that easy. Not only did he not fall within the correct timeframe to win the prize, but he also allegedly didn't have the game on the correct settings (like All-Star difficulty) to even qualify for the million-dollar award.
Click to continue reading Two entries appear for MLB 2K11's million-dollar "Perfect Game" challenge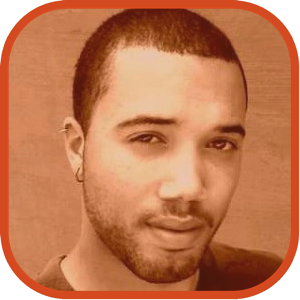 Posted by John Kilhefner Categories: Culture, Electronic Arts, Survival Horror, Third Person Shooters,

French gaming site Julsa.fr posted an interview with Louis Leterrier (Clash of the Titans) discussing his love of video games (which he refers to as "films"), particularly Dead Space 2. The famed French director went behind the lens to document a four-part video series within the offices of Dead Space 2 creators, Visceral Games, for an in-depth look at the upcoming Dead Space 2.
Leterrier tells Julsa that he is a "fan of the film Dead Space", going on to revel in his firm belief that "[video games] can really do things that are totally creative, totally artistic, things that provoke an emotion within the viewer/player and create something that's abosolutely visceral."
Check out Leterrier's first three parts after the jump, and look out for part four later this week.
Click to continue reading Clash of the Titans Director Films Dead Space 2 Inside Look
Read More

| Collider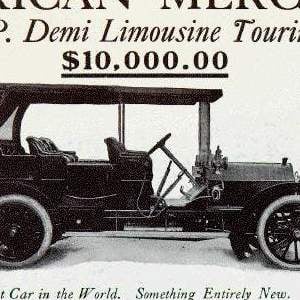 Posted by Drea Avellan Categories: Culture, PlayStation 3, Sony,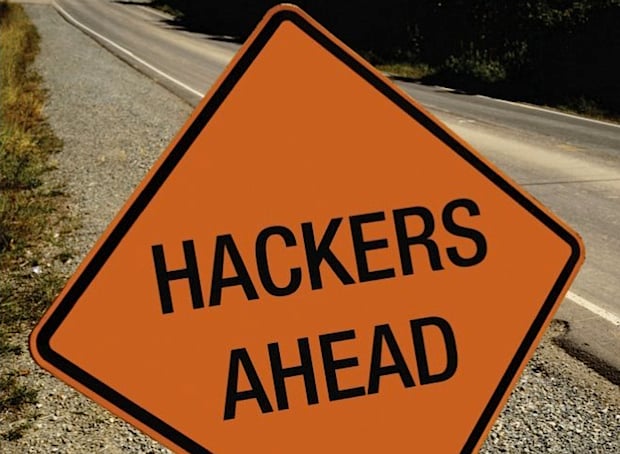 However popular hacking or moding consoles has become, one thing remains true -- it's Illegal. A fact Sony is not willing to overlook. Sony Computer Entertainment America (SCEA ) is suing 21 year-old hacker George Hotz (AKA "geohot") and more than 100 members of fail0verflow, who contributed to the release of the PlayStation 3's root key. However, this is not new to Sony. Last year Hotz published an exploit for the PlayStation 3, but it wasn't until this year that the hackers released a complete "jailbreak" of the system. "SCEA charged Hotz and the others with violations of the Digital Millennium Copyright Act, the Computer Fraud and Abuse Act, plus breaches of California copyright law, breach of contract, and other violations. SCEA also asked the court for a temporary restraining order preventing the plaintiffs from posting any code, including the so-called Elliptic Curve Digital Signature Algorithm keys, encryption keys, dePKG firmware decrypter, or other tools." Restraining order? Ouch.
This restraining order has been set in motion to prevent Hotz to post the jail break information on this website. But we all know this never works, right?
Read More

| Games Industry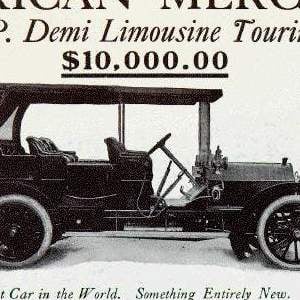 Posted by Drea Avellan Categories: Adventure, Culture, Role Playing Games,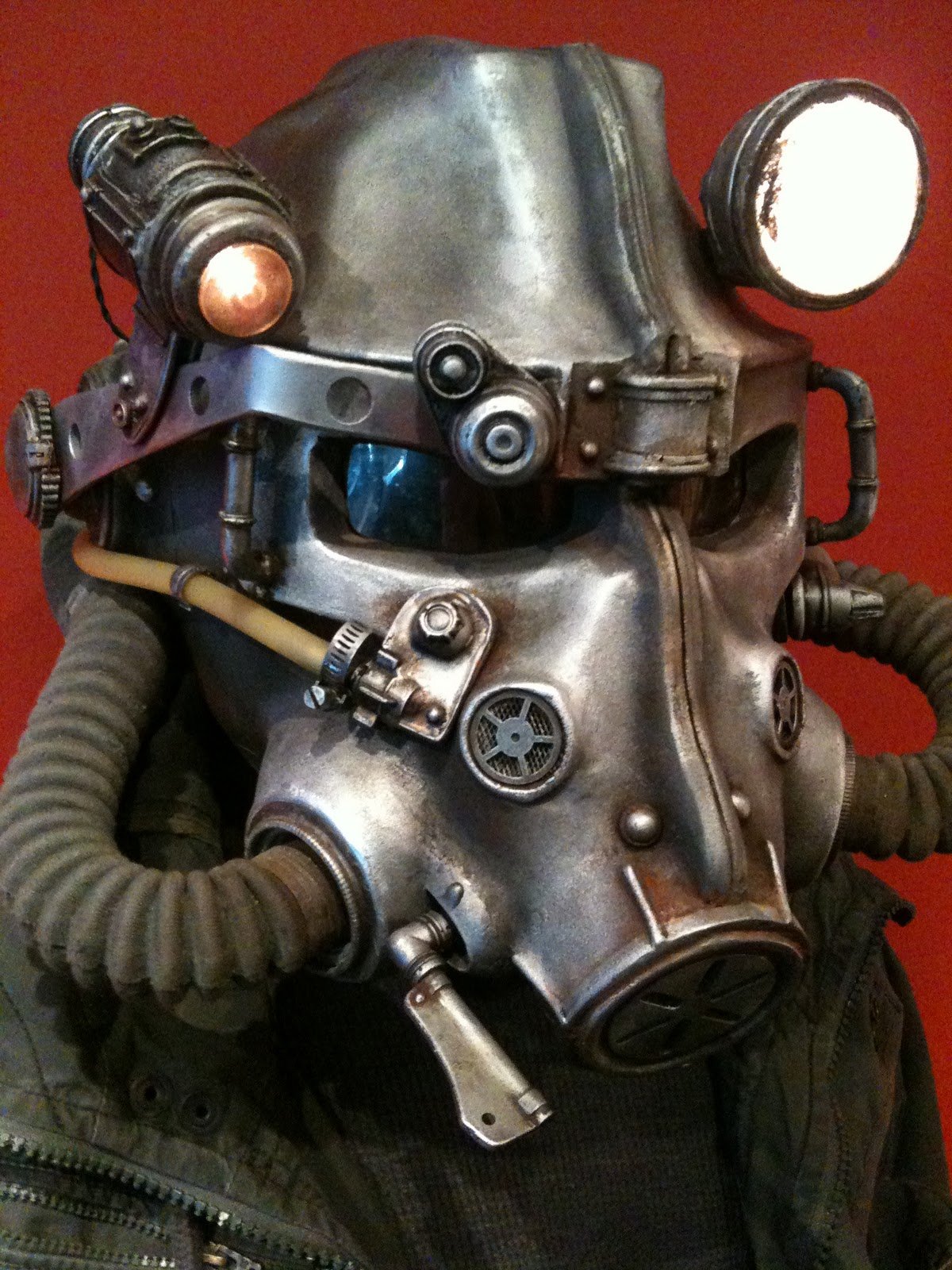 I am known to dabble in the arts - I paint, draw, and like to make a mess with glue. However, don't ever confuse this with being in the least crafty. I cannot make anything myself, which is a great loss when Halloween comes around. Unlike me, Josh Jay probably got all the candy on the block.
Josh is the creator of this amazing Fallout 3 helmet. Why he crafted this stunningly detailed piece is unknown, but those reasons don't matter. It is awesome.
To see pictures of the step-by-step process, you can view his Facebook galleries: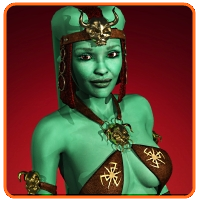 Posted by Patrick Lambert Categories: Culture, Mods/Hacks, PlayStation 3, Sony,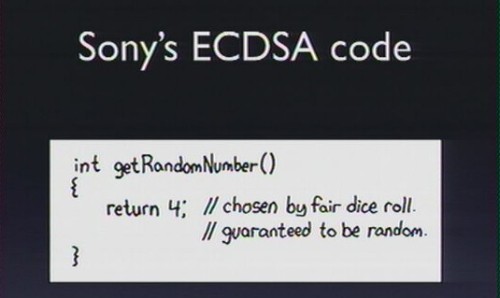 During the Chaos Communication Conference, a group of hackers claimed that they discovered the Sony Playstation 3 private key, which the device uses to verify code and run its DRM system, preventing users from running games that hasn't been approved by Sony. In a long talk, they described the process of how the system works, and what it took to break it down. Consoles running the latest firmware are currently unable to run homebrew games, but if the claims are true, this would give any user complete control over their system. While it doesn't mean much for the average user right now, it could lead to the ability to run Linux, or any other software on the console. In a nutshell, it seems the code which gives the device random numbers to generate the crypto needed, instead returns a predictable number, as illustrated above. Hit the jump for videos of the talk.
Click to continue reading Hackers claim to have jailbroken the PS3
© Gear Live Media, LLC. 2007 – User-posted content, unless source is quoted, is licensed under a Creative Commons Public Domain License. Gear Live graphics, logos, designs, page headers, button icons, videos, articles, blogs, forums, scripts and other service names are the trademarks of Gear Live Inc.