Thursday January 28, 2010 3:31 pm
iPad: What it means for Apple and gaming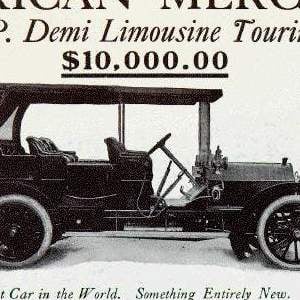 Tweet
Posted by Drea Avellan Categories: Casual, Editorial, Electronic Arts, Portable/Mobile,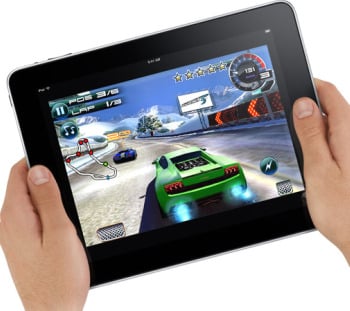 Yesterday, many rumors were put to rest with the release of the Apple iPad. People were excited, joyful, angry, disappointed, or just plain indifferent. Whatever you stance, you had some kind of reaction to Apple's announcement of the iPad. Is it a giant iPhone? A female hygiene product? A cool netbook replacement? That's for you to decide.
Whatever iPad really is, and regardless of what it's competing against, one thing is clear–Apple wants to make a dent in the gaming industry. Developers and publishers were present at yesterday's conference, including Gameloft and Electronic Arts (EA,) to show off their games running on the iPad, including a full-screen version of Need for Speed. EA made its presence clear, by announcing during the presentation they are to support the iPad platform with future titles built specifically for the device. This should come as no surprise to most, as EA has been a huge supporter of the iPhone and iPod touch as a gaming platform.
Various first-hand reports say that most of these games are no better than their iPhone counterparts, and even some complain about controls not making a smooth transition to the iPad. Granted, these games were made for a screen thats 8 times smaller, so it's understandable. Of course, now that the iPad is supported in the new iPhone OS 3.2 SDK, games will quickly be developed specifically with the iPad in mind.
How much better will these titles be? It's been confirmed (albeit a little early) that iPad runs on the same OS as the iPhone, with a few visual upgrades: 1GHz custom-built Apple A4 processor, along with tilt detection on both X and Y axes. These are very small upgrades in the grand scheme of things, but never underestimate the power of a determined app developer.
Gameloft's support for the iPad is strong. "The interface is much richer, though our experience developing games for iPhone has taught us how to use the touchscreen in compelling ways," says Michel Guillemot, CEO of Gameloft in an interview with Pocket Gamer. Also on record, Mark Rein, vice president of Epic Games, said his company would seek to bring "the big-boy console gaming experience" to iPad.
But even with all the support from big name publishers and developers, Apple still lacks the support from the most important group – gamers. Games like Rock Band or Call of Duty are popular titles, but their iPhone counterparts don't do anywhere near the business compared to the console versions. This is mainly because the gaming worlds obsession with categorizing games into two categories: hardcore and casual. Casual games, usually the ones on sites like Gamehouse, Facebook, and what makes most of the App Store games, have a negative connotation to the hardcore gamer who is usually found playing games like Halo, Gears of War, and Call of Duty on their console systems. Systems that are many times more powerful than the iPad.
The iPad won't deliver stunning graphics, or groundbreaking games. It will simply deliver what we already have in our iPhones on a bigger screen, and maybe with minor improvements. The iPad won't bring Xbox, PC, or PS3 gamers to their knees, but it will bring those who are already playing games on the iPhone, to try them on the new device. It will be a long while until Apple becomes a contender to the console gaming market, and it definitely won't be with the iPad in its current state.
© Gear Live Media, LLC. 2007 – User-posted content, unless source is quoted, is licensed under a Creative Commons Public Domain License. Gear Live graphics, logos, designs, page headers, button icons, videos, articles, blogs, forums, scripts and other service names are the trademarks of Gear Live Inc.