Monday July 4, 2005 10:42 am
Destroy All Humans Review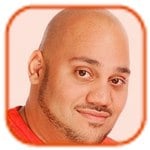 Tweet
Posted by Andru Edwards Categories: Action, Features, PlayStation 2, Reviews, Xbox,
For the past week I have been playing my favorite new game, Destroy All Humans for Xbox and PS2. I chose the Xbox version of this Pandemic studios game. These folks made Star Wars Clone Wars and Star Wars Battlefront. Check the full review after the jump.


This is a pretty smart swank action game where you play an alien invader in an idealized 1950 America. You have to explore large human environments and carry out missions assigned to you by your alien commander. These are either done on foot where you have to disguise your self as human by hologram of blast your way through or in your flying saucer craft complete with death ray and "Abducto" ray. This is an interesting idea of rather playing as a human trying to stop an alien invader you play as an alien agent trying to combat the "Majestic" men in black in order to carry on missions necessary for the survival of your alien race. It ends up that the Furon race needs to recover DNA residue that resides in the human mind so after you zap a human out you can use psychic powers to rip out their brain to get at the precious DNA goodness. This DNA is then used to buy upgrade and unlock more missions.
There is a very slick real time physics engine that really shows it's stuff when you pick up stuff with the "Abducto" ray and throw tanks and cars into buildings and the water. There are very nice destructible environments and the transition from foot and saucer is pretty slick. Some other reviewers have complained that there is no mid mission save points and if you screw up a mission you have to start it over. I don't have a problem with that since it is pretty much how Grand Theft Auto was and the missions are not that long and not that complex. I have heard that the missions get monotonous but I have not found it to be so yet. The weapons are pretty cool and you have a lot of gameplay choices in the over the shoulder perspective. For now this game is lots of fun to play but I could see how it the missions could get a bit repeating. The mini maps tend to give a way a lot more information of whats going on than you would find out on your own.

There is a very smart sense of humor in this game and I found myself chuckling along to the bright dialog and sarcastic view of a fanciful 1950 America. There is some modern political jokes that made me smile but it sort of feels like a view of 1950 America that is straight out of old bad Sci-fi B-Movies. It was a nice blast of sarcastic Americana.
The graphics are pretty well done and I got a blast out of the destructive environments that were accessible from walking and flying saucer.
This is not the most intellectually challenging game, but I think it is pretty original and definitely worth my time. It is not quite on the scale of a GTA game, but it isn't meant to be - it is just fun to play. Destroy All Humans gets props for being one of the few games that actually made me laugh out loud. I am glad I got this game and I would have to disagree with the bitter player haters that did not give it a chance.
© Gear Live Media, LLC. 2007 – User-posted content, unless source is quoted, is licensed under a Creative Commons Public Domain License. Gear Live graphics, logos, designs, page headers, button icons, videos, articles, blogs, forums, scripts and other service names are the trademarks of Gear Live Inc.