Posted by Jenni Burns Categories: Breakfast, Dinner, Comfort Food, Quick Meals, Recipes, Vegan, Vegetables, Vegetarian, America, Frying,
In many American homes the potato is a staple food. In our home, while they would not necessarily be considered a staple, they are definitely enjoyed every now and again, as a side dish or even as a main dish. I like to serve them fried, as a main dish, along with a salad and/or corn on the cob or another steamed vegetable. They are very simple and easy to prepare. You can easily adjust this recipe based on how many people you are serving and whether you will be using it as a side dish or as a main dish. My recipe will serve 4 adults as a main dish. You can use any kind of potato, sweet potato or yams (you will need to cook sweet potatoes/yams longer as they are a much harder vegetable).
Seasoned Fried Potatoes
INGREDIENTS:
5-6 medium sized potatoes
2-3 Tbsp olive oil
1 clove minced garlic
Johnny's Seasoning to taste
Fresh herbs to taste (you could use many different kinds of herbs, oregano, rosemary, I've tried thyme and that was very yummy. Be creative!)
DIRECTIONS:
Wash and peel potatoes, or leave the peel on if you wish. Poke with a knife or fork several times (this can be a great stress reliever but just be careful!)
Partially cook in the microwave. I usually put them in for 3-5 minutes, turn and flip a couple times checking for doneness. You want the potatoes to be partially cooked, not too hard and yet still firm so they don't fall apart.
Oil your pan, cut potatoes into small cubes and add to pan. Toss in your herbs and spices and cook until they are nicely browned. Serve potatoes by themselves or drizzle a healthy serving of ketchup all over them. Enjoy!
Posted by Janie Franz Categories: Quick Meals, Recipes, Condiments, Salad, Far East,
This simple Sesame Thai Salad Dressing recipe requires just four simple ingredients. This one is especially good when poured over leaf lettuce, mandarin oranges, cooked asparagus, and slivered almonds:
Sesame Thai Dressing
Ingredients:
1/4 cup white vinegar
1/4 cup sesame oil
1 teaspoon brown sugar
1/4 cup soy sauce
1 tablespoon Hoisan sauce
Put all ingredients into a bowl, add the oil, and whisk together.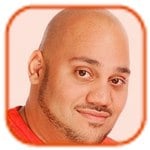 Posted by Andru Edwards Categories: Quick Meals, Recipes, Condiments, Salad,
Here is a recipe for a great-tasting homemade Balsamic Vinegar dressing!
Balsamic Vinegar Dressing
1/3 cup vinegar
1/3 cup oil
1 teaspoon Dijon mustard
½ teaspoon marjoram
1 teaspoon salt
1 teaspoon shallot, minced (optional)
1/4 teaspoon pepper
Put all ingredients in a small bowl. Combine by whisking or using an emulsion blender.
TIP: Chef Scott suggests soaking the shallot in vinegar to take the bite out before mincing it.
Posted by Janie Franz Categories: Quick Meals, Recipes, Condiments, Salad,
If you are looking for a quick and easy salad dressing that you can make at home, this Green Herb Dressing should fit the bill:
Green Herb Dressing
Ingredients:
3 tablespoons oil
1 tablespoon vinegar
2 tablespoons lime juice
up to 1/3 cup water
1 green onion, minced
1 teaspoon fresh rosemary
1 tablespoon parsley
Put everything into a container and blend with an emulsion blender. Take note that the Rosemary will keep it's shape when all is said and done.
Posted by Janie Franz Categories: Appetizers, Quick Meals, Recipes, Fruit, Salad, Vegetarian,
While we are in the middle of salad week, don't think we forgot about all those tasty salads that have nothing to do with lettuce. In fact, here is a recipe for Italian Tomato Cheese Salad - perfect for use an an hors d'oeuvre or first course:
Italian Tomato Cheese Salad
2-3 tomatoes, sliced thinly
6-8 ounces cheese (mozzarella, baby Swiss, or havarti), sliced thinly
olive oil
salt (optional)
1 teaspoon fresh basil, minced
Slice the cheese to the size of each tomato slice. Place the tomato and cheese slices in three rows down a plate, alternating tomato and cheese. Drizzle with a little olive oil, and salt lightly if desired. Sprinkle minced basil over the salad. The dish may be chilled or served at room temperature.
© Gear Live Media, LLC. 2007 – User-posted content, unless source is quoted, is licensed under a Creative Commons Public Domain License. Gear Live graphics, logos, designs, page headers, button icons, videos, articles, blogs, forums, scripts and other service names are the trademarks of Gear Live Inc.