Posted by Dennis Velasco Categories: News, NFL, Playoffs,
NFL fans, particularly what I would think are Pittsburgh Steelers and Green Bay Packers fans that were jilted out of their seats at Super Bowl XLV are now suing the NFL, Dallas Cowboys, and Cowboys owner Jerry Jones. The beef is because about 400 seats were not installed, inspected, and approved before the big game despite knowing well in advance that this was the case. The NFL has offered paying $2400 and offering tickets to next year's Super Bowl. However, what if their team doesn't make it back? Another option has been offered, but what it comes down to are fans not being able to be in the moment supporting their team at the pinnacle of NFL status. I don't blame these people one bit.
Read More

| ESPN

Posted by Dennis Velasco Categories: Athletes, News, NFL,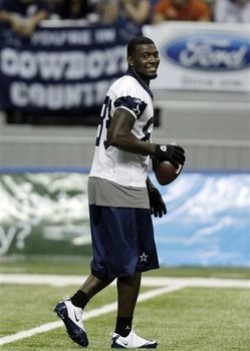 Dallas Cowboys rookie wide receiver Dez Bryant will not act like a normal rookie. His refusal to carry veteran wide receiver Roy Williams' shoulder pads after Sunday's practice was a big act of defiance, although his reasons in doing so is valid. Bryant said that he was with the Cowboys to play football and win, not carry another player's pads. However, as much sense as that makes, it's a known tradition that rookies get hazed to some degree and by not carrying Williams' pad, Bryant will be looked at differently by his teammates. Bryant better perform on the field to have everyone look past this indiscretion. By the way, Bryant is competing with Williams for a starting position. Drama in Dallas indeed.
Read More

| ESPN Dallas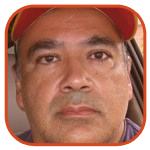 Posted by Frank Nevarez Categories: Editorial, NFL, Playoffs,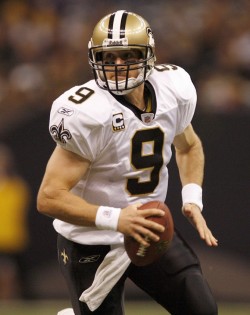 Other than the New York Jets upset over the San Diego Chargers, all the favorites won last week. I went 3-1 and the season mark runs to 49-37. Will it be Peyton Manning or Brett Favre returning to the Super Bowl? What about those upstart Jets? Will there be more celebrating in New Orleans this weekend?
Click to continue reading True Predictions: Colts and Saints Will Move on to the Super Bowl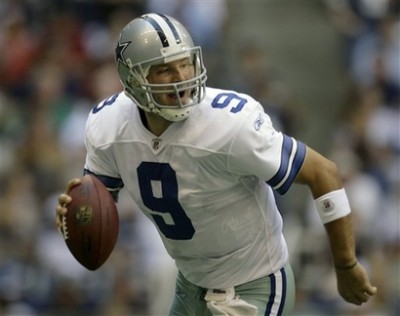 The quarterfinals of the NFL tournament are set. Last week I went 2-2. Season record hits 46-36. There's a reason why the upcoming playoff home teams got byes last week. They're a cut above the competition. The favored New England Patriots and Cincinnati Bengals lost last weekend. Were they out-played or just not so good? Will any of the favorites this week be out-played or have a bad day?
Click to continue reading True Predictions: Saints, Colts, Vikings and Chargers Will Hold Serve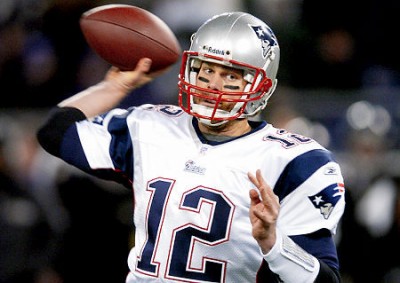 Predictably, I go 3–2 in the final week of the regular season. The season mark runs to 47-36. Wild Card Weekend provides three repeat match-ups from last weekend, but I only see one coming up with the same result. The home teams will get fat on home-cooking and victories this weekend.
Click to continue reading True Predictions: Home Teams Will Rule Wild Card Weekend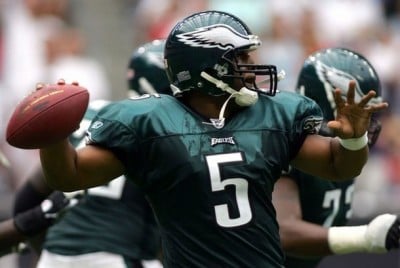 The San Diego Chargers, Philadelphia Eagles and Pittsburgh Steelers held true last week. The New York Giants and Miami Dolphins proved disappointing. The Giants completely tanked and will miss the playoffs. I went 3-2 for the week. The season mark runs to 44-34. Selections for Week 17 are based on games in which both teams have something to play for (as best we can assess).
Click to continue reading True Predictions: Steelers, Eagles, Ravens and Jets Have Something to Play For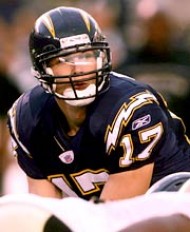 Last week's 2-3 record places the season mark at 38-29. I need some wins and let's hope that some home-cooking will be the recipe for success this week. We've got six games picked and I'm going with the home team for all. Last week the Indianapolis Colts and San Diego Chargers took expected victories, but in statement games I was off the mark as the Philadelphia Eagles and Minnesota Vikings got it done over the New York Giants and the Cincinnati Bengals, respectively. The Miami Dolphins kept their wild card hopes alive by knocking off the Jacksonville Jaguars, who currently hold a wild card spot.
Click to continue reading True Predictions: Colts Will Lose, Saints Will Win and Home Sweet Home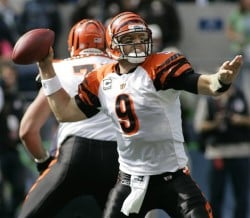 Ouch, I go 1-4 this past weekend. Here are my excuses…I mean, reasons. A) I guess I can't trust Bill Belichick as the New England Patriots lost to the Miami Dolphins, B) I should have known I couldn't trust Wade Phillips and Tony Romo as the Dallas Cowboys lost to the New York Giants, C) I have to claim Thanksgiving turkey withdrawal for going with a Matt Ryan-less Atlanta Falcons over the Philadelphia Eagles (but was it visions of Xmas Past with Michael Vick?), D) Kurt Warner manned-up and the Arizona Cardinals are making the chase for the NFC crown a three-horse race. Only the Indianapolis Colts rang true and beat the Tennessee Titans. The season record runs to 36-26.
Click to continue reading True Predictions: Bengals, Kurt Warner, and the Underachievement Bowl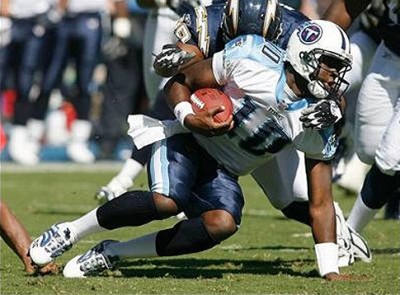 On the way to a 3-2 record from last weekend True Predictions threw out these claims: a) "the Saints will have no trouble with New England," and b) "it will be Hail, Hail Vince Young in Tennessee's win over Arizona." Our third win featured the Indianapolis Colts coming from behind to defeat the under-performing Houston Texans. The Pittsburgh Steelers and substitute QB Dennis Dixon played well enough to win (other than an INT in OT), but the Baltimore Ravens took the victory. The Jacksonville Jaguars needed to show us something in San Francisco, but instead it was the 49ers that were more impressive. The season record on my predictions runs to 35-22.
Click to continue reading True Predictions: Wild Card Wannabes, Titans vs. Colts, Cowboys and Vikings
© Gear Live Media, LLC. 2007 – User-posted content, unless source is quoted, is licensed under a Creative Commons Public Domain License. Gear Live graphics, logos, designs, page headers, button icons, videos, articles, blogs, forums, scripts and other service names are the trademarks of Gear Live Inc.