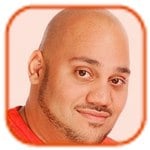 Posted by Andru Edwards Categories: Collaborations, Performances, Alternative, Hip-Hop & Rap, Rock,
Jay-Z will perform at the Paralympics Closing Ceremony.
The rapper is set to join Coldplay and his protege Rihanna at the event in London on Sunday after the British band's frontman Chris Martin approached him. "Jay-Z and Chris Martin are close friends so he helped to get the rapper on board. They are putting together a spectacular set list - one likely to include a duet. It's going to be one hell of a show and fans of both artists will be trying to get tickets. The Paralympics has exceeded all expectation and, like the rest of the world, Jay-Z has been blown away by their bravery and athleticism. This will be a concert like no other and a fantastic end to what has been the most successful Paralympics ever," a source said.
Speaking previously about the event, Chris said the band were "honored" to have been chosen. "Being asked to play at the closing celebrations for the Paralympic athletes in London is such a great honor for us. Kim Gavin and Misty Buckley are working hard to put on a spectacular Paralympic Games Closing Ceremony for the athletes and spectators in the stadium, and everyone watching around the world, and we are so happy to be involved," Chris explained.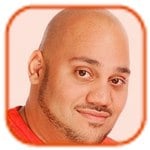 Posted by Andru Edwards Categories: Collaborations, Gossip, Hip-Hop & Rap, Pop,
Rihanna wanted to duet with Chris Brown because he is "dirty" and shocking.
The 24-year-old singer chose her ex-boyfriend and rapper - who was convicted of assaulting her three years ago - to collaborate with on her hit single "Birthday Cake" because she thought it would be "cute" to team up with a man.
"I thought it would be cute to do it with a guy. I wondered, who can be dirty, someone who people will really believe?" she said.
Rihanna and Chris have made peace since 2009's altercation, and while she understands people have "every right to be concerned" about the pair working together, the brunette beauty insists her fans are keen for them to collaborate again. "Look, I understand that people had every right to be concerned about it. But I didn't see it that way because I'm in a different place. Music is music and my fans have been asking me to record with him. I just felt like it was time. It was time."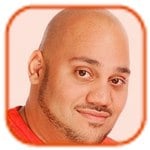 Posted by Andru Edwards Categories: Concerts / Tours, Pop, R&B / Soul,
Rihanna has pulled out of the Rock In Rio festival.
The "We Found Love" hitmaker was due to perform at the event in Madrid, Spain on Thursday, but cancelled her headline appearance following the death of her beloved grandmother, Clara "Dolly" Braithwaite, at the weekend.
Organizers of the festival have confirmed they are trying to book a replacement for the grieving star but are also offering fans refunds. Her performance at this weekend's Wireless Festival in London's Hyde Park is still scheduled to go ahead.
Following the death of her grandmother, Rihanna - who went ahead with a performance in Sweden after hearing the news - paid tribute to her relative on Twitter. "Goodbye grangranDolly get your beauty rest until I see you. grangranDolly that is all," she wrote. The "Where Have You Been" hitmaker then posted a series of pictures of her grandmother and herself on the site. One image showed "Dolly" wearing a baseball cap, while another, a black and white photo, revealed a touching scene of the pop superstar holding her relative's hands.
Click to continue reading Rihanna Pulls Out of Rock in Rio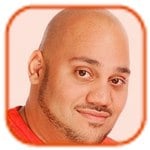 Posted by Andru Edwards Categories: Artist News, Upcoming Releases, Hip-Hop & Rap, R&B / Soul,
Rihanna is recording new material in London.
The "You Da One" singer has booked studio time with top up-and-coming UK music producers Burns and Nicky Romero ahead of her performance at Radio 1's Hackney Weekend in London on Sunday. "Rihanna is working with Marina and the Diamonds' boyfriend Burns, a Brighton-based producer who is good mates with Calvin Harris. They've booked three days in the studio, which they'll fit around him doing some work with Kelis. Rihanna's also working with Nicky Romero, another DJ and pal of Calvin," a source said.
Rihanna previously worked with Calvin on her track "We Found Love," from last year's Talk That Talk album.
The 24-year-old has high an extremely high work rate, releasing six albums since 2005. However, the Barbados-born star had delayed her studio sessions as she was reluctant to leave her family in New York, as her grandmother is battling cancer in hospital. "I'm in LONDON bitchesssss. I didn't wanna leave NY! I kept missing my flights hehehe (sic)" she wrote on Twitter.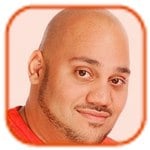 Posted by Andru Edwards Categories: Artist News, Hip-Hop & Rap, Pop,
Rihanna will give up singing when she has children.
The "Where Have You Been?" hitmaker - who is currently single - admits she would like to have kids eventually and when she does she will likely turn her back on her career.
"Not just yet, though, that'll probably be when I'm kids-deep. And have other businesses in place where I don't have to run on tour all the time. That's things for the future I think about. It's definitely in the near future," she said when asked if there will be a time she will give up singing.
However, the singer may put her music career on the back burner in the near future as she recently starred in her first movie in action caper Battleship, and she admits plans are in place for more films to take up her time:
"We're going to start shooting a couple more movies starting right after Battleship comes out. One's a comedy. There's an action film that's in the works as well. And there's an animation. Everything's in stone but I don't like to talk about it until it's happening, until filming starts. Battleship was perfect for my first role. Battleship is big, but my role in Battleship isn't big."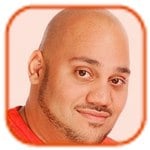 Posted by Andru Edwards Categories: Awards, Music Videos, Performances, Hip-Hop & Rap, Pop, R&B / Soul,
Kanye West leads nominations at the BET Awards with seven.
The "Stronger" rapper's Watch the Throne project with Jay-Z dominated nominations, earning nods in the Best Group, Collaboration, and Viewer's Choice categories, while its videos to "N****s in Paris" and "Otis" both got nods for Video of the Year.
Following Kanye is Jay-Z's wife, Beyonce Knowles, who is up for six trophies including Best Female R&B Artist, Best Collaboration for "Party" with J. Cole and two Video of the Year nods for her songs "Countdown" and "Love on Top" from her 4 album.
Rapper Big Sean was excited to learn he is up for three awards, including Best Male Hip Hop Artist. He told "It's perfect. My grandma gonna be watching, my mom, my family, the whole city. It's just tight that I can represent those people, everybody who had that dream, everybody who used to ride to school listening to their idols, now I'm with them. It's just tight that I can show people that it's possible," he told MTV.
Click to continue reading Kanye West Leads BET Awards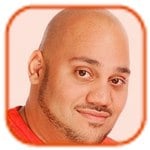 Posted by Andru Edwards Categories: Awards, Alternative, Dance, Hip-Hop & Rap, Pop, R&B / Soul, Rock,
Adele is up for 18 Billboard Music awards.
The "Someone Like You" hitmaker leads the nominations with her huge haul which includes Top Artist, Top Female Artist and Top Billboard 200 Artist while her single "Rolling In The Deep" is a contender in seven song categories.
LMFAO received 17 nominations, while Rihanna - who was nominated in 18 categories last year - made the shortlist for 13 awards. Lady Gaga and Lil Wayne both received nods in 10 different categories and each will compete against Adele, Rihanna and Katy Perry for the prestigious Top Artist prize. Nominees for the Top New Artist gong include Bad Meets Evil, Big Sean, Foster The People, Scotty McCreery and Wiz Khalifa.
The awards - which features many additional categories - celebrate artists who have appeared in the Billboard charts between the end of February 2011 and March this year, with winners determined by album, single and digital sales, touring, streaming and data from social websites such as Facebook and Myspace. The Billboard Music Awards will take place at the MGM Grand Garden Arena in Las Vegas on May 20.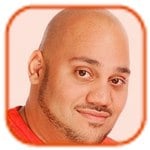 Posted by Andru Edwards Categories: Artist News, Collaborations, Upcoming Releases, Hip-Hop & Rap, R&B / Soul,
Rihanna has already started work on her next album. The singer only released sixth album, Talk That Talk, in November 2011, but is already coming up with ideas for a seventh record.
"I'm definitely thinking about the next record. I'm a multi-tasker. Right now we're working on collecting and creating the sound first before we even start working on the lyrical direction or melodies. I kind of have an idea though, and it's very rough right now. So I'm eager to start that," she told Capital Radio.
The 23-year-old singer - renowned for her controversial videos and her racy image - has already worked with an array of stars on her previous albums including Eminem, Drake and her mentor, Jay Z. She has also expressed a desire to work with British star Cheryl Cole after hearing her single "Parachute" and asked their mutual friend - will.i.am from Black Eyed Peas - to introduce them.
Click to continue reading Rihanna Starts Seventh Album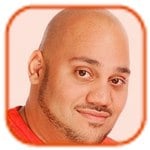 Posted by Andru Edwards Categories: Collaborations, Upcoming Releases, Pop,
Katy Perry's collaboration with Rihanna is taking so long because "you have to wait for greatness."
The "Part of Me" singer has planned to record a song with her friend for a long time, but it is taking time because they are searching for the right track.
"We collaborate on a lot of things, just not songs yet - we have a great friendship. Its' one of those things where it's gotten so much build up that if we don't' deliver, like, the best song... We're both busy, but we planted a seed two years ago, we're just looking for that special one. How disappointed would you be if that song came out and it wasn't that good? So sometimes you have to wait for greatness," she said.
Katy explained she would like the track to be iconic and empowering, rather than sexy, like Shakira and Beyonce's 2007 single "Beautiful Liar."
"I was telling her, you know the Eurythmics song featuring Aretha Franklin, 'Sisters are Doing it for Themselves'? That's like the kind of song which I'd like to do, rather than 'Beautiful Liar' - although that is still a great song. I loved that but I definitely want to do something which is iconic."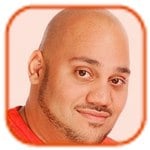 Posted by Andru Edwards Categories: Artist News, Collaborations, Hip-Hop & Rap, Pop,
Rihanna believes having Chris Brown on her new album "made sense."
The "You Da One" singer worked with her ex-boyfriend - who was charged with assaulting her in early 2009 - on track "Birthday Cake" and she thinks it was sensible to have him on there because he is the best musician for the job.
"I reached out to him about doing 'Birthday Cake' because that's the only person that really, it made sense to do the record. Just as a musician, despite everything else, that was going to be the person. You know, I thought about rappers, and I've done that so many times, and the hottest R&B artist out right now is Chris Brown. So I wanted him on the track, and then in turn he was like, 'Why don't you do the remix to my track?' and it was a trade off," she said.
Click to continue reading Rihanna: 'Chris Brown Duet Made Sense'
© Gear Live Media, LLC. 2007 – User-posted content, unless source is quoted, is licensed under a Creative Commons Public Domain License. Gear Live graphics, logos, designs, page headers, button icons, videos, articles, blogs, forums, scripts and other service names are the trademarks of Gear Live Inc.