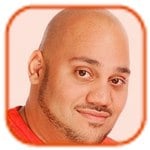 Posted by Andru Edwards Categories: Gossip, Pop, Rock,
Lana Del Rey is inspired by Courtney Love.
The "Summertime Sadness" hitmaker has always looked up to the Hole frontwoman and rock 'n' roll legend, so feels proud to count her among her friends these days:
"Courtney Love's a big inspiration. I like her, I talk to her a lot. I just went her show ... when she was playing in London. I like people who are similar to her, like Joni Mitchell types or Stevie Nicks, who are both strong female characters."
The 27-year-old star was strongly influenced by jazz legends Nina Simone and Billie Holliday on her second album Ultraviolence, and hopes she has done their musical legacy justice. Speaking on France Inter radio station's Laura Leishman Project show, she said, "It has a Pacific coast feel to me, I think it's guitar driven, there are references to Nina Simone. That's why I ended the track listing with a cover of 'The Other Woman.' I am inspired by early jazz culture. It's a West coast jazz fusion with a little bit of East coast fever."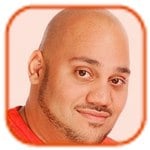 Posted by Andru Edwards Categories: Artist News, Concerts / Tours, Upcoming Releases, Rock,
Morrissey has had to pull out of a second gig due to illness.
The former Smiths star, who is midway through his US tour, canceled a date earlier this week and had been forced to postpone another gig at Atlantic City's Revel Casino Hotel last nigt.
The legendary singer, who will release his new album World Peace Is None Of Your Business this month, is adamant he will be back on stage tonight.
"The tour will resume as originally scheduled, without question, at the Boston Opera House on Saturday, June 7," Morrissey posted on Facebook.
Meanwhile, the singer's opening act Kristen Young has rubbished rumors she had caught the same bug which is why she has been removed from the remaining dates. "@CriminalRecords @RivalEnt@solidcolt I do not have a virus. I had an allergy attack yesterday....and I am now great. But, thanks [sic]," she wrote on Twitter.
Click to continue reading Morrissey Pulls Out of Second Gig Due to Illness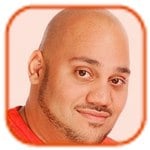 Posted by Andru Edwards Categories: Artist News, Industry News, Hip-Hop & Rap, Rock,
Beastie Boys have been awarded $1.7 million in a copyright lawsuit.
The surviving members of the hip-hop group - Michael "Mike D" Diamond and Adam "Ad-Rock" Horovitz - have been handed the payout after winning their legal case against Monster Beverage Corporation, which they sued for the unauthorized use of their music in a video advert.
The commercial featured five of the "Fight For Your Right" hitmakers' songs in a "Beastie Boys Megamix" and a message which read, "RIP MCA" to promote a show in 2012.
The groups' final member Adam "MCA" Yauch, who passed away in the same year after a three-year battle with salivary gland cancer, stated in his will that his likeness or art - which includes the music he made with Beastie Boys - was not to be used in any promotional material. "In no event may my image or name or any music or artistic property created by me be used for advertising purposes," the document read.
Click to continue reading Beastie Boys Awarded $1.7 Million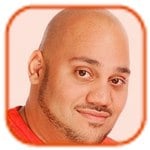 Posted by Andru Edwards Categories: Concerts / Tours, Upcoming Releases, Rock,
Johnny Marr has announced a UK solo tour.
The former Smiths musician is embarking on a series of live gigs this autumn, starting on October 13 in Lincoln and finishing up in Leeds on October 29. The guitarist is expected to play songs from his 2013 solo debut, The Messenger, as well as from his second album, which is due for release around the time of the tour. He will also no doubt be performing fan favorites from The Smiths' back catalogue of hits.
Tickets go on general sale at 9am this Friday.
Johnny recently told NME he was already back in the studio recording his new album, which boasts a London feel: "I think I've got all the songs written now. It's cool. It's got a real London feel, this album. I'm recording it down there at a studio near the river - I want to capture this busy, loud, very modern place."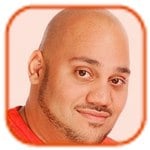 Posted by Andru Edwards Categories: Upcoming Releases, Videos, Rock,
Morrissey appears with Pamela Anderson in a spoken word video for his latest song "Earth Is The Loneliest Planet."
The singer, who will release his new album World Peace Is None Of Your Business on July 14, has unveiled the video for his latest single from the LP exclusively on NME.com. The companion film, directed by Natalie Johns, features lyric narration while Morrissey and Pamela admire the Hollywood sunset standing on the roof of the Capitol Tower in Los Angeles.
Click to continue reading Morrissey and Pamela Anderson in New Video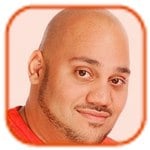 Posted by Andru Edwards Categories: Artist News, Upcoming Releases, Alternative, Rock,
Chris Martin doesn't care that people think Coldplay isn't "cool."
The "Magic" singer admits the group - also made up of Johnny Buckland, Guy Berryman and Will Champion - have never been seen as fashionable but after scoring the fastest-selling album of 2014 with Ghost Stories, they have proved they have longevity.
"We have never been the coolest thing or the most fashionable thing. Well, maybe for a period. It just feels like we're able to keep rolling and no-one really notices. I feel like every day we're given is a real blessing. I could not have asked for a more dreamy job," Chris, 37, said.
Although the band have had repeated success and toured the world, they realize that Coldplay may not last forever, according to the Daily Star newspaper. "If we're in that place in 10 years, that's amazing. But if we're not, that's okay," Chris said.
Click to continue reading Chris Martin: I Don't Care That Coldplay Isn't Cool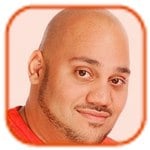 Posted by Andru Edwards Categories: Artist News, Rock, New Releases,
Christopher Lee has released a heavy metal album to celebrate his 92nd birthday.
The legendary actor reached the enviable age yesterday, and to mark the special occasion has brought out Metal Knight, a seven track collection which features two covers from the Man Of La Mancha musical which is based on the fictional character Don Quixote.
Speaking about the inspiration for the LP, Lee revealed, "As far as I am concerned, Don Quixote is the most metal fictional character that I know. Single-handed, he is trying to change the world, regardless of any personal consequences. It is a wonderful character to sing."
Lee - who is famous for his portrayal of Count Dracula in several Hammer Horror films and roles in the Star Wars and Lord of the Rings franchises - has posted a video on YouTube in which he explains the motivation for the tracks with of the featured songs being a metal cover of Frank Sinatra classic "My Way."
Click to continue reading Christopher Lee Releases Metal Abum to Celebrate 92nd Birthday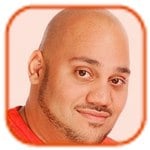 Posted by Andru Edwards Categories: Artist News, Gossip, Rock,
Kings of Leon are closer after hitting rock bottom in 2011.
The "Sex on Fire" hitmakers were forced to take a year long break due to exhaustion, coupled with rumors frontman Caleb Followill was drinking too much, and the family band believe their time out of the limelight has made them stronger.
During an interview with Fearne Cotton on UK station BBC Radio 1, Caleb said, "We're brothers and that's never going to change. We'll always have moments where we don't see eye-to-eye but I think it made us realize how much we love what we're doing. How blessed we are. I think it made us closer."
Click to continue reading Kings of Leon Are Closer after Their Meltdown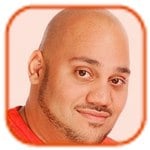 Posted by Andru Edwards Categories: Artist News, Collaborations, Upcoming Releases, Rock,
Queen will release new tracks featuring Freddie Mercury singing later this year.
The legendary "We Will Rock You" band's frontman died in 1991, but drummer Roger Taylor and guitarist Brian May have since carried on with the group and are currently putting together a new album including recordings made with Freddie before he passed away.
"We found a few more tracks with Freddie singing and all of us playing and they are quite beautiful. It is a compilation but will have this material that nobody in the world has ever heard. I think people will really enjoy it," Brian told the BBC.
The musician added the material comes from when they band were at their height and will most likely be called Queen Forever: "Most of it comes from the 80s when we were in full flight. It is quite emotional. It is the big, big ballads and the big, big epic sound. It wouldn't have been if we hadn't have done this restoration job. We had to start from scratch because we only had scraps. But knowing how it would have happened if we had finished it, I can sit there and make it happen with modern technology."
Click to continue reading Queen Releasing New Songs with Freddie Mercury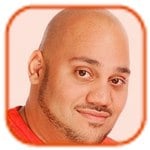 Posted by Andru Edwards Categories: Concerts / Tours, Performances, Rock,
The Rolling Stones have played their first gig since the death of Mick Jagger's girlfriend L'Wren Scott.
The "Brown Sugar" hitmakers, also made up of Keith Richards, Ronnie Wood and Charlie Watts, resumed their 14 On Fire Tour after giving Mick time to grieve following fashion designer L'Wren's suicide two months ago. They took to the stage in Norway Monday night playing in front of 23,000 people at Oslo's Telenor Arena, the band's first show in the country since 2007.
Speaking before the gig, former Stones member Mick Taylor told The Sun, "We're all looking forward to it but we're a bit nervous. Mainly nervous for Mick," adding, "We need to get the wheels turning again."
But the legendary rockers had nothing to worry as the crowd went wild when Mick launched into "Jumpin' Jack Flash," and the band powered through hits including "It's Only Rock 'n' Roll," "Honky Tonk Woman," "Paint It Black," "Midnight Rambler," "Miss You" and "Gimme Shelter."
Click to continue reading Rolling Stones Play First Gig Since L'Wren's Death
© Gear Live Media, LLC. 2007 – User-posted content, unless source is quoted, is licensed under a Creative Commons Public Domain License. Gear Live graphics, logos, designs, page headers, button icons, videos, articles, blogs, forums, scripts and other service names are the trademarks of Gear Live Inc.