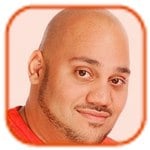 Posted by Andru Edwards Categories: Concerts / Tours, Performances, Rock,
The Rolling Stones have played their first gig since the death of Mick Jagger's girlfriend L'Wren Scott.
The "Brown Sugar" hitmakers, also made up of Keith Richards, Ronnie Wood and Charlie Watts, resumed their 14 On Fire Tour after giving Mick time to grieve following fashion designer L'Wren's suicide two months ago. They took to the stage in Norway Monday night playing in front of 23,000 people at Oslo's Telenor Arena, the band's first show in the country since 2007.
Speaking before the gig, former Stones member Mick Taylor told The Sun, "We're all looking forward to it but we're a bit nervous. Mainly nervous for Mick," adding, "We need to get the wheels turning again."
But the legendary rockers had nothing to worry as the crowd went wild when Mick launched into "Jumpin' Jack Flash," and the band powered through hits including "It's Only Rock 'n' Roll," "Honky Tonk Woman," "Paint It Black," "Midnight Rambler," "Miss You" and "Gimme Shelter."
Click to continue reading Rolling Stones Play First Gig Since L'Wren's Death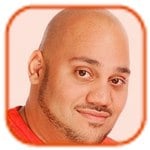 Posted by Andru Edwards Categories: Concerts / Tours, Gossip, Industry News, Performances, Rumors, Pop, New Releases,
Michael Jackson is set to tour the world again - as a hologram.
The late King of Pop, who was resurrected onstage at the Billboard Music Awards on Sunday night thanks to advanced technology, could wow fans across the globe again five years after his death.
The producers behind the special effects extravaganza want to take their show on the road for a two-year tour and are predicted to make half a billion dollars. "It's only a matter of time before a hologram like this goes on tour. Public appetite for Michael Jackson's music has never been greater and this is a unique way of experiencing his magic," a source said.
The hologram performance at the Billboard Music Awards follows the success of a new posthumous Michael Jackson album, Xscape, which recently topped the charts in the UK. "It's so important to experience Michael Jackson in a live setting. We wanted a live performance in front of a live audience," added John Branca, the executor of the singer's estate.
Click to continue reading Michael Jackson Hologram to Tour the World?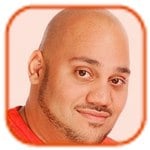 Posted by Andru Edwards Categories: Artist News, Collaborations, Concerts / Tours, Gossip, Performances, Hip-Hop & Rap, Pop, R&B / Soul,
Janelle Monae didn't like the audience at Coachella Valley Music and Arts Festival.
The "Tightrope" singer joined OutKast on stage to sing with Big Boi at the event in Indio, California last month, and while critics claimed the show failed to live up to expectations but Janelle blames the crowd.
"I didn't like that Coachella audience. I'm happy I got to CounterPoint [Music Festival] in Georgia, because those were real festival-goers, in my opinion," she said.
Janelle joined Andre 3000 at the CounterPoint Music Festival to dance on stage during "Hey Ya!" last weekend and gushed about the band who have reunited onstage after a near decade-long hiatus: "That is my favorite duo, favorite rap group ever invented. They were in their time travel machine and they came back to see us, and I think we should all be grateful that they came back. The music is more fun, and lives are enriched with those two ATLiens performing. They're also great friends of mine, so it's great to see your friends do what they love doing and get the love and support they need."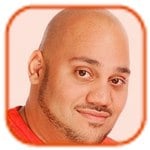 Posted by Andru Edwards Categories: Concerts / Tours, Gossip, Performances, Pop,
Miley Cyrus has defended her use of little people as backing dancers.
The "We Can't Stop" star is accompanied by short people on stage for her current Bangerz Tour, but insists they are employed to have fun rather than just because of their height.
Talking to MSNBC's Ronan Farrow, she said, "We're making them feel sexual and beautiful." Speaking more specifically about one of the dancers, she added, "We're all about lifting her up and making her feel so sexy all the time, and having her dance - she's actually an awesome dancer. They're just like dancing, doing these cute moves and they're awesome dancers just on their own. It's not me telling them how to be. It's really funny how serious people take it. And [people are] like, 'You're racist.' And I'm like, 'Really?' We're like a bunch of kids dancing around in, like, bear [suits], we don't do choreography."
Click to continue reading Miley Cyrus Defends Use of Little People on 'Bangerz' Tour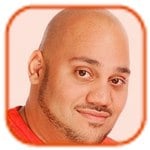 Posted by Andru Edwards Categories: Concerts / Tours, Gossip, Performances, Pop,
Lady Gaga has been refused a permit to perform in a giant vending machine.
The "Do What You Want" hitmaker was hoping to entertain fans at the annual South by Southwest festival (SXSW) held in Austin, Texas between March 7 - 16 on the Doritos Stage, which has been designed to look like a huge snack machine, but due to concerns over health and safety she's had to reconsider.
"Our conclusion was based primarily on public safety concerns ... We look at the size and capacity of the location covered by the permit being sought and how it fits with the anticipated attendance, based on event capacity and promotion. At the end of the day, it's a parking lot," said Don Pitts of Austin's Music And Entertainment division.
Gaga - real name Stefani Germanotta - is still set to play at the nine-day festival but has been urged to find a location with "the necessary permanent infrastructure" to support her performance.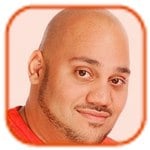 Posted by Andru Edwards Categories: Concerts / Tours, Performances, Pop,
Miley Cyrus kissed Katy Perry at her concert on Saturday night.
The "Adore You" hitmaker took a moment to lock lips with the brunette beauty while performing at the Staples Center in Los Angeles, as part of her Bangerz World Tour, after spotting the 29-year-old star singing along in the front row. But "I Kissed a Girl" singer Katy, who is dating John Mayer, pulled away when Miley, 21, tried to stick her tongue in her mouth, according to gossip website TMZ.com. The "Dark Horse" singer shared an aftermath photograph, which features the "Wrecking Ball" singer with her mouth hanging open in shock and Katy covering her mouth with her hand, on Twitter with the caption, "And after! I adore you @Miley Cyrus."
(FYI - You can also follow Albumista on Twitter.)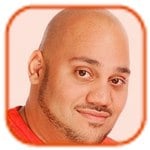 Posted by Andru Edwards Categories: Artist News, Concerts / Tours, Performances, Rock,
Guns N' Roses will perform nine shows in Las Vegas later this year.
Axl Rose and his bandmates have inked a deal with The Hard Rock Hotel & Casino to return for a short residency, dubbed No Trickery! An Evening of Destruction, in May and June.
The "November Rain" rockers, who previously performed a series of concerts titled Appetite for Democracy at the venue in 2012, will take to the stage at The Joint again on May 21, 24, 25, 28, 30, 31, and June 4, 6 and 7, 2014.
"If some is good, more is better! That's our take on welcoming back Guns N' Roses (GNR) to The Joint. Our first residency with GNR was fantastic in every way imaginable. The band and the fans loved the venue, and the business was great for everyone else involved. We want all of the Guns N' Roses fans across the globe to come see what one of the iconic rock 'n' roll bands can do when they have the best venue in the world to do it in, in a city made to party. We are gearing up for another epic residency," said Bobby Reynolds, vice president of booking for concert promoters AEG Live Las Vegas.
Click to continue reading Guns N' Roses Announce Residency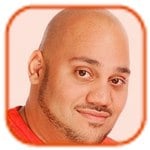 Posted by Andru Edwards Categories: Concerts / Tours, Performances, Pop,
Miley Cyrus appeared through a replica of her own mouth to open her Bangerz Tour in Canada last night.
The "We Can't Stop" star entered through an opening in a picture of her face and slid down a huge pink tongue extending to the stage on the opening night of the tour in Vancouver. The controversial singer showed off plenty of sexy dance moves including Twerking - the butt shaking dance she popularized last year - up against a giant blue teddy bear, rubbing her crotch, riding a hot dog and sucking on a foam finger.
The "Party in the USA" hitmaker opened the show in a red studded two-piece, before changing into a leotard printed with marijuana leaves and wearing a golden cannabis leaf around her neck, which she paired with white cowboy boots. She admitted her nerves before the performance, tweeting, "I don't know if it's Valentines Day or #BangerzTour but I'm most definitely having a panic attack."
Click to continue reading Miley Cyrus Twerks Her Way Through 'Bangerz Tour' Opening Show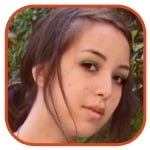 Posted by Robin Paulson Categories: Collaborations, Concerts / Tours, Gossip, Performances, Pop,
It's about time!
A duet between Britney Spears and Lady Gaga may be in the works soon, a source close to the pop stars said: "It'll happen soon."
Gossip of the collaboration began when Lady Gaga attended one of Britney's Las Vegas shows, after which she posted a photo of the two of them on her Twitter, captioning it, "Me and Brit Brit. She looked so gorgeous, the show was so much fun, and her dad gave us THE BEST BBQ. It was a #MonsterParty!"
"During the song 'Till the World Ends,' Gaga walked to the pit and tossed Britney roses... Brit blew her a kiss!" an eyewitness at the concert noted.
Back in December, Britney expressed interest in getting together with Lady Gaga for a track: "I would do a duet with Lady Gaga. I think that would be a lot of fun. I think she's very different and interesting and intricate, and I like her as an artist."
Click to continue reading Britney Spears and Lady Gaga to Collaborate?
Read More

| Us Magazine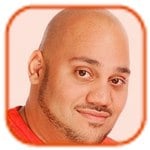 Posted by Andru Edwards Categories: Gossip, Leaks, Performances, Pop, R&B / Soul, Rock,
Prince says it's "cool" when fans share music.
The "Purple Rain" hitmaker has scoffed at reports he filed a $22 million lawsuit against 22 internet users who allegedly posted recordings of his live performances online. The 55-year-old musician insists he would never sue his own fans and is happy for them to share his songs as long as they are not doing so to make money.
Speaking at a press conference held at his friend Lianne La Havas' home to announce his upcoming London concerts on Tuesday, Prince told the BBC, "Nobody sues their fans. I have some bootlegs of Lianne but I wouldn't sell them. But fans sharing music with each other, that's cool... But when you hear something [on bootleg] you're just hearing something that's not finished."
Prince - who is about to release a new album with his band 3RDEYEGIRL - also revealed he has a large number of unheard music in the vaults at his Paisley Park home and studio, and he owns the rights to old archive of recordings that he may release in future: "A song from 1985 might come out in 2021. I have a whole organization who look after stuff."
© Gear Live Media, LLC. 2007 – User-posted content, unless source is quoted, is licensed under a Creative Commons Public Domain License. Gear Live graphics, logos, designs, page headers, button icons, videos, articles, blogs, forums, scripts and other service names are the trademarks of Gear Live Inc.