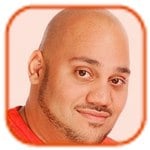 Posted by Andru Edwards Categories: Artist News, Upcoming Releases, Alternative, Rock,
Chris Martin doesn't care that people think Coldplay isn't "cool."
The "Magic" singer admits the group - also made up of Johnny Buckland, Guy Berryman and Will Champion - have never been seen as fashionable but after scoring the fastest-selling album of 2014 with Ghost Stories, they have proved they have longevity.
"We have never been the coolest thing or the most fashionable thing. Well, maybe for a period. It just feels like we're able to keep rolling and no-one really notices. I feel like every day we're given is a real blessing. I could not have asked for a more dreamy job," Chris, 37, said.
Although the band have had repeated success and toured the world, they realize that Coldplay may not last forever, according to the Daily Star newspaper. "If we're in that place in 10 years, that's amazing. But if we're not, that's okay," Chris said.
Click to continue reading Chris Martin: I Don't Care That Coldplay Isn't Cool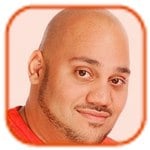 Posted by Andru Edwards Categories: Artist News, Gossip, Alternative, Rock,
Kurt Cobain's childhood home could be turned into a museum.
Fans of the late Nirvana singer have joined a campaign to raise money to turn the property in Aberdeen, Washington into a tourist attraction. The "Numb" singer's mother, Wendy O'Connor, put the bungalow on the market last year for $500,000, even though it was only valued for about $67,000 and now fan journalist Jaime Dunkle has now set up a page on website GoFundMe to try and pull in $700,000 to "[make] sure this house is memorialized by us fans so it doesn't end up in the clutches of capitalist greed."
She said she sent information about herself to Kurt's mother to prove that she wasn't a "crazed fan" and was serious about trying to raise the money. "I used to be in the American Criminal Justice Association, so I made a long list of everything I've ever done and emailed it to the real estate agent, and she said she was forwarding it to Mrs O'Connor. After that, they started taking me more seriously, I think. It took weeks of phone calls and emails, but I successfully set up an appointment to see the house. I deliberately arranged it to be on what would have been Kurt Cobain's 47th birthday," Jaime told the Broward-Palm Beach New Times.
Click to continue reading Kurt Cobain's Home Could Become a Museum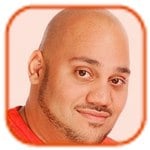 Posted by Andru Edwards Categories: Artist News, Alternative, Rock,
Kurt Cobain's former roommate is selling his belongings on the internet.
Items belonging to the Nirvana frontman, who committed suicide and was found dead in his home in Seattle, Washington in 1994, are being sold on Craiglist by a man claiming to have lived with the star in Capitol Hill in Washington.
Kurt's belongings include skis, a phone and video game, range between $25 and $80, which the old roommate had kept hold of for a number of years. "I have been holding on to a bunch of stuff that he left in a box when he moved out. He owed us rent and said he would get the box when he came back and gave us the money but he never came back, then when he was famous he never really talked to any of us again because Courtney [Love] never liked us," he wrote.
But the roommate, who was a bass player in Seattle rock band Gruntruck, insists he's not a fan of the Hole singer, so there are "no hard feelings" and he plans to sell more of Kurt's belongings. "I also have a lot more stuff of kurts, like magazine and clothes that i will be selling off soon. thank you for looking [sic]," he added.
Click to continue reading Kurt Cobain's Belongings for Sale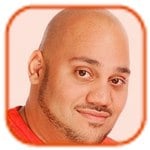 Posted by Andru Edwards Categories: Gossip, Reunions, Rumors, Alternative, Rock,
Morrissey claims he doesn't know anybody who wants The Smiths to reunite.
The former frontman, whose band split in 1987, also insists there aren't any bands he would like to see reform because he wants to remember how they were in their heyday:
"I don't know a single person who wants a Smiths reunion! There aren't any bands I [would] like to see again because your memory of them is how they were in their prime or at their best or at their most desperate, and you look to them to be someone that they no longer are."
The "First of the Gang to Die" singer also insists he was never influenced by The Beatles when he formed The Smiths with guitarist Johnny Marr, bassist Andy Rourke and drummer Mike Joyce in 1982. When asked about the 50th anniversary of the Fab Four's first trip to America, he revealed, "I thought four of their songs were magnificient, and if a band can give you four magnificent songs then that's good enough for me. But was I ever influenced by The Beatles? No."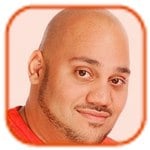 Posted by Andru Edwards Categories: Artist News, Gossip, Reunions, Rumors, Upcoming Releases, Alternative, Pop,
Oasis is re-releasing their debut album Definitely Maybe with previously unheard tracks to celebrate the LP's 20th anniversary.
The band - who split in August 2009 after brothers Noel and Liam Gallagher had a huge backstage bust-up in Paris, France - sent the internet into meltdown yesterday after teasing an announcement at 9:00 am this morning, prompting speculation of a reunion. But instead they revealed plans to bring out a new version of their acclaimed debut record - which will be available from May 19. The anticipation of a possible reunion saw fans crash their official website oasisinet.com.
The re-issue is the first in the Chasing The Sun series from Big Brother Recordings - the brothers' own record label - with "What's the Story (Morning Glory)?" and "Be Here Now" also set to be re-released.
Click to continue reading Oasis to Re-Release 'Definitely Maybe'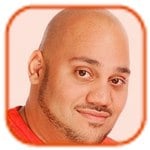 Posted by Andru Edwards Categories: Artist News, Gossip, Rumors, Alternative, Pop, Rock,
David Bowie's producer claims there are "astounding" tracks left over from recording sessions for the singer's 2013 album, The Next Day.
Tony Visconti spoke at the Music Producers Guild Awards on Friday, where he collected Bowie's innovation honour on the artist's behalf, and said
"two or three" unreleased tracks could be released. According to the BBC, he said he and Bowie were "very excited" by the reaction to the comeback album, which was nominated for the Mercury Music Prize.
"We were very excited with the reaction. Honestly I was in a daze for the first week, because keeping a secret for two years took quite a lot of lying. I almost started believing my own stories! No one believed that David Bowie was going to make another album and so the timing was perfect, because everyone kind of gave up on him," he said.
Click to continue reading David Bowie Has Unreleased Tracks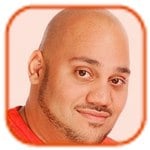 Posted by Andru Edwards Categories: Artist News, Alternative, Rock, New Releases,
Jared Leto doesn't find it difficult switching from his role as a frontman to being an actor.
The Thirty Seconds to Mars singer, whose recent performance in Dallas Buyers Club as transgender AIDS victim Rayon has seen him win a string of awards, insists moving between the two professions comes naturally to him.
"You could stick me in front of a pile of rubbish, and I'll make something out of it. It all comes from the same place, I'm a creative person, I find creative solutions to problems, and the difference is process. The process of making music is very intimate, because at least for me, and Thirty Seconds to Mars, I write the songs, my brother [Shannon] plays the drums, and we have so much responsibility from the music to the production to the videos to the design to the marketing to the tours and the production of the tours ... everything."
Click to continue reading Jared Leto Finds Juggling Acting and Music Easy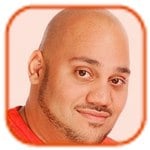 Posted by Andru Edwards Categories: Artist News, Upcoming Releases, Alternative, Rock,
The Cure are set to release a new album.
The "Friday I'm In Love" band, who will play two sold out Teenage Cancer Trust shows at London's Royal Albert Hall next month, plan to drop their 14th studio album, the follow-up to their 2008's 4:13 Dream this year.
The record, named 4:14 Scream, will be released in the next few months along with a series of live concert DVDs.
Click to continue reading The Cure to Release New Album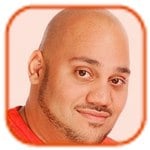 Posted by Andru Edwards Categories: Artist News, Upcoming Releases, Alternative, Rock,
Foo Fighters are reportedly recording their new album in 12 studios around the world.
The rock band - featuring Dave Grohl, Pat Smear, Nate Mendel, Taylor Hawkins and Chris Shiflett - are working on their eighth LP and have said it will be made "in a way that no one's ever done before."
According to Billboard, Los Angeles, Chicago, New York and Seattle are already definite choices to record the follow-up to the band's 2011 record Wasting Light and members are scouting other studios around the globe. Dave Grohl recorded with former band Nirvana in Seattle, while he named his documentary Sound City Studios after the recording space in Los Angeles.
Last week the band posted a photograph on Instagram of a row of master tapes labeled "Foo Fighters LP 8," accompanied by the caption, "It's F*cking ON [sic]."
Click to continue reading Foo Fighters to Record Album in 12 Cities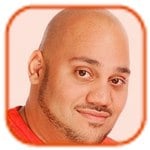 Posted by Andru Edwards Categories: Artist News, Gossip, Upcoming Releases, Alternative, Rock,
Radiohead's plans for a new album are "up in the air."
The "Karma Police" hitmakers have put making their next record on hold to focus on their individual side projects, including frontman Thom Yorke's supergroup Atoms For Peace, and enjoy some much-needed time off.
"It's all up in the air at the minute. Thom's just come back from touring Atoms For Peace and he's having some quiet time. I'm sorry to be vague but we're all just taking it easy at the moment. Just enjoying being at home and hanging out really. But at the same time, the vibe is very much Oxford and all good! It's like that," bassist Colin Greenwood said n an interview with music website Drowned in Sound.
The band - also formed of Jonny Greenwood, Ed O'Brien and Philip Selway - intend to embark on a tour as soon as their new material is ready, but say a follow-up to their 2011 record The King Of Limbs is a long way off.
Click to continue reading Radiohead's Next Album Is Up in the Air
© Gear Live Media, LLC. 2007 – User-posted content, unless source is quoted, is licensed under a Creative Commons Public Domain License. Gear Live graphics, logos, designs, page headers, button icons, videos, articles, blogs, forums, scripts and other service names are the trademarks of Gear Live Inc.