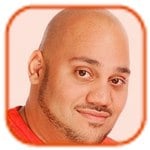 Posted by Andru Edwards Categories: Artist News, Release Dates, Upcoming Releases, Pop, Rock, Soundtracks,
Sting is set to release his first new material in a decade later this year.
The "Fields of Gold" singer has recorded his first full-length album, The Last Ship, since his 2003 record Sacred Love after taking inspiration from songs he had penned for the same-titled Broadway musical, scheduled to open next year. The play is set in the 1980s in Wallsend, North East England, near where Sting - real name Gordon Sumner - grew up and the 61-year-old musician will use several songs from the show along with tracks he wrote which weren't included in the final line up.
Sting - who is currently touring North America with his Back to Bass tour - has been working hard on the LP for three years and has called upon the help of several collaborators, including James Bond writer John Logan and Brian Yorkey. The record, which will be his 11th studio album, will be released by a grouping of labels Cherrytree, Interscope and A & M Records.
Click to continue reading Sting to Release First New Material in a Decade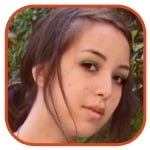 Posted by Robin Paulson Categories: Artist News, Concerts / Tours, Gossip, Music Videos, The Charts, Videos, Alternative, Covers, Pop, R&B / Soul, Rock, Soundtracks, New Releases,
- Although online music service Spotify won't divulge approximate numbers, the company claims that Daft Punk has set the new record with their song "Get Lucky" for the biggest streaming day for a single track - a title previously held by Macklemore & Ryan Lewis' "Thrift Shop."
- Perhaps weirdly influenced by her new role as a mother, Beyonce shocked Serbian concert-goers by somewhat-flashing them with a glittery leotard complete with bare faux-boobs.
- Those attending the Americanarama Festival of Music ought to be extra-ecstatic for the concert this summer, as Bob Dylan just signed on to perform on the tour alongside My Morning Jacket and Wilco.
- Amy Winehouse's father Mitch has spoken out about Beyonce's initially unauthorized cover of "Back to Black," which is featured in the upcoming film The Great Gatsby.
Click to continue reading Mix Tape: Beyonce Kind of Flashes Her Fans, Bob Dylan to Tour This Summer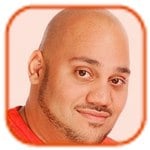 Posted by Andru Edwards Categories: Collaborations, Upcoming Releases, Rock, Soundtracks,
Dave Grohl's Sound City Players supergroup will include John Fogerty and Stevie Nicks. Former Creedance Clearwater Revival singer John and and Fleetwood Mac vocalist Stevie will join Dave when he unveils the all-star band at the Sundance Film Festival in Utah on January 18.
The band will play at the festival to premiere Dave's new film, Sound City, a documentary about the recording studio of the same name in California. The supergroup will also feature Nirvana bassist Krist Novoselic; Cheap Trick's Rick Nielsen; Foo Fighters members Chris Shiflett, Taylor Hawkins, Pat Smear and Nate Mendel; Rage Against the Machine's Brad Wilk and Slipknot's Corey Taylor, among others.
The band are expected to play songs from the soundtrack to Sound City, which was written and recorded especially for the film.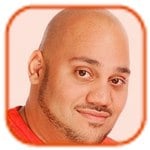 Posted by Andru Edwards Categories: Awards, Performances, Alternative, Blues, Country, Folk, Hip-Hop & Rap, Pop, R&B / Soul, Rock, Soundtracks, New Releases,
Mumford & Sons, Rihanna and Taylor Swift are among the first performers confirmed for the 2013 Grammy Awards. Fun. and The Black Keys will also hit the stage at the biggest night in American music, which takes place on February 10.
All of the performers are nominated at the 55th annual music industry awards, with Mumford & Sons, The Black Keys and Fun. leading the pack with six nods apiece, along with Jay-Z, Kanye West and Frank Ocean.
Fun. are nominated in categories including Album of the Year for their debut, Some Nights, Record of the Year and Song of the Year for the Janelle Monae-featuring hit "We Are Young," and Best New Artist.
The Black Keys' seventh album El Camino is up for Album of the Year and Best Rock Album, while single "Lonely Boy" is nominated for Record of the Year. Mumford & Sons' chart-topping album Babel will also compete for Album of the Year.
Click to continue reading Rihanna, Taylor Swift to Perform at Grammys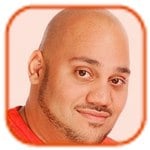 Posted by Andru Edwards Categories: Artist News, Collaborations, Folk, Rock, Soundtracks, New Releases,
Mumford and Sons have unveiled a new track, "Learn Me Right." The folk-rock group collaborated with vocalist Birdy - who sings lead on the song - which is included on the soundtrack to new animated film Brave.
"It's quite fun doing a song for a movie rather than for an album. We liked the idea of having an orchestra in the background and having a girl like Birdy sing - it's been quite liberating," frontman Marcus Mumford said.
Click to continue reading Mumford and Sons Unveil Their New Track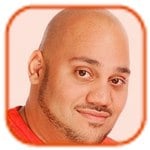 Posted by Andru Edwards Categories: Performances, Folk, Rock, Soundtracks, New Releases,
Damon Albarn worries people think he has "lost it."
The Blur frontman is currently focused on his Dr. Dee project - a play and accompanying album of folk opera inspired by Elizabethan mathematician Dr. John Dee - and admit she is "nervous" about the response to the music
because it is very different to his previous work.
"It's not an easy listen and it's not an easy thing to talk about. That's what's making me really nervous at the moment. I want to be enthusiastic about it and explain, but the language you have to inevitably use to explain a record like this, in the modern idiom - especially in pop music - just looks completely mad. It looks like I've completely lost it."
Click to continue reading Damon Albarn Finds His Opera Hard to Explain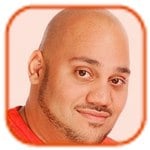 Posted by Andru Edwards Categories: Artist News, Upcoming Releases, Rock, Soundtracks,
Trent Reznor is excited about the challenge of writing Nine Inch Nails music again. The musician retired the band from live performance in 2009 so he could concentrate on other projects but is resurrecting it this year and looks forward to shaping it towards who he is as a person right now.
"I'm going to be writing for Nine Inch Nails this year. I don't have any particular goal in mind other than... My voice as a songwriter feels like it needs to speak up or at least work out a little bit to not atrophy. I think I have something to say that feels unique to who I am right now, and that's when it tells me it's time to do something. At the moment it's going to live in the Nine Inch Nails column, for a few reasons. I enjoy the challenge of moving that kind of brand forward, that identity, shaping it to who I am now instead of who I was a few years ago when I last left off. But it's all kind of hypothetical right now. When I sit down with a notebook and a little mini-recorder is when my bluff will be called, and then it might not happen at all."
Trent won a Golden Globe for the soundtrack to The Social Network last year and although he didn't win this year for The Girl With The Dragon Tattoo he says it was wonderful to be "noticed" by the Hollywood Foreign Press Association:
Click to continue reading Trent Reznor's Nine Inch Nails Challenge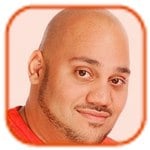 Posted by Andru Edwards Categories: Artist News, Awards, Rock, Soundtracks,
Trent Reznor has lost his Grammy awards, but doesn't care. The Nine Inch Nails musician has been handed two trophies by the US National Academy of Recording Arts and Sciences, but isn't sure where he placed them since moving house, and he is in no rush to find them as he thinks the ceremony is "rigged and cheap."
"Why don't the Grammys matter? Because it feels rigged and cheap - like a popularity contest that the insiders club has decided," Trent said.
Last year, Trent composed the score for drama movie The Social Network with Atticus Ross, which saw the pair win a Golden Globe and an Oscar for Best Original Score - and the 46-year-old musician said he values those awards as it was a different type of "challenge" to create music for film: "The movie side is interesting, challenging, different and rewarding in way that I hadn't experienced through my music career."
Atticus counts one of Trent's piano lines in the score, which he'd thought up "almost as an afterthought," as a big part of the success in the David Fincher-directed movie. "Trent said, 'I've got an idea for this piano line; let me just try this.' And he puts down that line and plays what I think is one of the greatest cinematic pieces of last year. Fincher really zeroed in on it, and it was that piece that changed the whole landscape of that film," Ross said.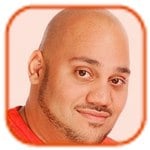 Posted by Andru Edwards Categories: Artist News, Collaborations, Concerts / Tours, Gossip, Rumors, Electronic, Rock, Soundtracks,
Trent Reznor is planning to spend next year writing material for Nine Inch Nails. The musician retired the band from live performance in 2009 so he could concentrate on other projects, but has said he plans to spend 2012 writing material with the project "in mind."
When asked if he plans to work on Nine Inch Nails soon, Trent told BBC Radio 1, "For sure. I plan on spending a good portion of this year coming up writing with that in mind. Let's see what happens."
Since putting the project - of which he is the sole permanent member - on hold, Trent has started a new band, How to Destroy Angels, and worked on the Oscar winning soundtrack to The Social Network with Atticus Ross. Trent and Atticus have also teamed for another soundtrack, to the US remake of The Girl With The Dragon Tattoo, which he said was the sort of film he was more comfortable working on.
"I started thinking, 'Finally! Now there's serial killers, tension, anal rapings and stuff like that!" he joked. "But there was an experimentation with familiar - almost orchestral-sounding things but treated in an unusual way. This isn't a soundtrack that's filled with Star Wars-esque theme songs."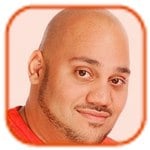 Posted by Andru Edwards Categories: Artist News, Collaborations, Jazz, Rock, Soundtracks,
Amy Winehouse didn't like the James Bond theme she was set to record.
The singer - who was found dead at home in London in July - worked with Mark Ronson on a song which was set to be recorded for the last film in the British spy franchise Quantum of Solace, but the sessions were abandoned after they reportedly fell out. At the time, it was claimed Amy - who had a history of substance abuse problems - was unfit to record the track but her long time collaborator Salaam Remi claims the situation was different when she called him to visit her in a London studio.
"'It's this James Bond theme. I don't like the track. They've given me these chords to write to, but that's not how we work,'" he said she told him.
Instead, the Back to Black hitmaker started on another song with Salaam, which became "Between the Cheats," one of the songs included on her posthumous album Lioness: Hidden Treasures. "She showed me the chords and I said, 'What do you want it to sound like?' She said 'Doo-wop. I said, 'give me 20 minutes,' so she went off somewhere, I sat down with her engineer, played bass, drums, guitar, piano, real quick. 'Is that what you want it to sound like?' she said, 'that'll work' and she went into the vocal booth and sang it," Salaam said.
© Gear Live Media, LLC. 2007 – User-posted content, unless source is quoted, is licensed under a Creative Commons Public Domain License. Gear Live graphics, logos, designs, page headers, button icons, videos, articles, blogs, forums, scripts and other service names are the trademarks of Gear Live Inc.