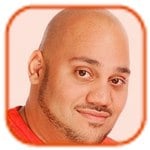 Posted by Andru Edwards Categories: Gossip, Rumors, Jazz, Pop, R&B / Soul, Reggae,
Amy Winehouse's father would never allow a biopic to be made.
Mitch Winehouse has shot down ideas of a movie to be made about his late daughter - who died of alcohol poisoning in 2007 - but he would like a concert to be arranged in memory of the "Valerie" singer.
"I don't really want to do a biopic. A concert would be amazing, but it's actually getting it together with the [record label]. It sounds great in theory, but in practice it's not so easy. We are talking about it though," he said.
Meanwhile, Lady Gaga has vowed not to follow in the footsteps of the "Body And Soul" hitmaker - who died at the age of 27 - and is determined to curb her drug use and wild behaviour so she doesn't die young. "I want to live and I want my fans to live. I don't want them to torture themselves in the way I have. I want to show people that I will last past 27 and I will last longer, and so will you," she previously said.
Click to continue reading Amy Winehouse's Dad Shoots Down Biopic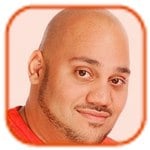 Posted by Andru Edwards Categories: Collaborations, Gossip, Jazz, Pop,
Matthew Morrison wants a musical collaboration with Adam Levine.
The Glee singer-and-actor was snapped up by the Maroon 5 frontman for his new record label and the pair have discussed joining forces on a song, despite having different musical styles.
While Matthew's new album, Where It All Began, is more jazz and blues inspired, Adam is best known for making thumping pop-rock songs with his band. "We've certainly talked about [a collaboration]. Our styles and sounds are quite different but he loves my album so much and he's a big fan of that type of music. But you wouldn't think it because he's such a rock star," Matthew said.
Although he's used to being in front of the camera after playing glee club teacher Mr. Schuester for four years, Matthew insists filming his first music video was completely "different" to his usual work: "They are so different but I love both. With Glee, you learn lines, you show up and you're good to go. But with a music video, you get involved with everything and it's a lot more personal."
Click to continue reading Matthew Morrison Wants to Collaborate with Adam Levine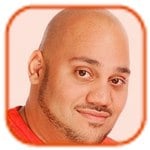 Posted by Andru Edwards Categories: Concerts / Tours, Site Announcements, Site Features, Hip-Hop & Rap, Jazz, Latino,
Brewing a vital concoction of Latin salsa, urban hip-hop, and jazz-funk, Ozomatli is on their way to Seattle's historic Showbox. If you're a fan of their hybrid music style, then you'll wanna be at Showbox at the Market on Sunday, May 26th to see Ozomatli live in concert, and we are holding another concert ticket giveaway to get you there.
Lucky for you, our friends at Monster and AEG Live wanna get you in the building, and we have tickets to give away to get you there. How do you enter? Simply use the widget below! We've got a lot of ways for you to enter, but don't check off any that you don't actually perform. If you do, you'll be eliminated. Also, note that one of the options grants you ten entries. Might wanna give that one a look:
Good luck!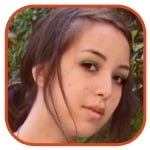 Posted by Robin Paulson Categories: Gossip, Jazz, Pop, Rock,
"I don't think [Lady Gaga] lives it because it's all artifice. It's all image with no meaning behind it. You can't sink your teeth into it. It's a sound bite. It's very of this age, because that's what people want.They want a Twitter line, a jpeg, an MP3."
- Jack White comments on Lady Gaga's artificiality in the latest issue of British Esquire.
(Make sure to check out our other notable quotes.)
Read More

| Huffington Post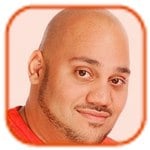 Posted by Andru Edwards Categories: Collaborations, Reunions, Upcoming Releases, Covers, Jazz,
John Travolta and Olivia Newton-John releasing a Christmas album.
The former co-stars are in talks of recording the album - which will feature a follow-up to their famous Grease! track "You're The One That I Want" titled "I Think You Might Like It" - and plan to give it an "intimate" feel.
"My desire was to make this Christmas an intimate album, not something too ostentatious or showy. I wanted people to be able to play it around the house or in the car during the holidays, and make us part of your celebration," John, 58, said.
Olivia, 64, also enjoyed the experience of being back in the studio with her on-screen sweetheart as she feels the pair - who played lovers Sandy and Danny in the hit movie - have bonded since filming together back in 1978: "John and I have always connected. That's never gone away. When we're together, we have a good laugh and feel bonded to one another. We've been through some amazing experiences together."
Click to continue reading John Travolta and Olivia Newton-John's Christmas Album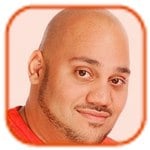 Posted by Andru Edwards Categories: Collaborations, Upcoming Releases, Jazz,
Lady Gaga is planning a jazz album with Tony Bennett.
The "Judas" singer previously teamed with the crooner for a version of "The Lady is a Tramp" from his Duets II album and they enjoyed working together so much, they want to record a whole album.
"Of all things, she called me from New Zealand and said, 'I want to do a jazz album with you' and I said, 'You got it!' We're gonna do a jazz album with Marion Evans, a big swing band, and I'm looking forward to it because a lot of people don't know it, but she's a phenomenal jazz singer," Tony told Rolling Stone.
Tony has picked which songwriter they will record the compositions of, but isn't letting on who it is yet. "I can't mention the composer because I don't want anybody to do it before we do it, but there's a great composer that's very underrated, very famous, but not as famous as Gershwin or Porter. But he did as many hit songs as anybody, and so we're gonna do a big swinging album," he added.
Click to continue reading Lady Gaga Plans a Jazz Album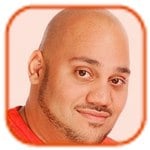 Posted by Andru Edwards Categories: Upcoming Releases, Alternative, Electronic, Jazz, Rock,
Muse has included jazz, brass and dubstep on The 2nd Law.
The band unveiled the first track from their sixth album, "Survival" - the official song of the London Olympics - last night, and have promised it contains a diverse range of musical styles: "There's a bigger emphasis on groove, we've always tried to improve on that with every album and I think on two or three tracks we've really nailed it. There's a couple of tracks where we've captured the other side of us too, they're quite minimal. There's a really jazzy brass number, I even tried to get a sax solo," singer Matt Bellamy said.
Click to continue reading Muse's Most Diverse Album Yet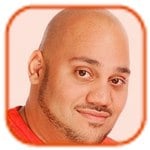 Posted by Andru Edwards Categories: Jazz, Rock,
Norah Jones says everyone should visit Elvis Presley's Graceland home at least once in their lives for inspiration.
The 33-year-old musician is a huge fan of the late "King of Rock 'n' Roll" and going to his mansion in Memphis, Tennessee, and the city itself inspires her songs.
"I love it in Memphis. It's the most amazing city full of warm people and great food. Everybody should visit Elvis' home Graceland once in their lives and while they're at it they should take a trip to the Sun Records museum. It's the record label that launched Elvis, Johnny Cash and Jerry Lee Lewis."
Norah - the daughter of legendary Indian sitar player Ravi Shankar - is more inspired by artists from the 50s and 60s than modern musicians. And the "Happy Pills" singer often dreams of hosting her idols at a dinner party: "I'm really inspired by other music and musicians. My fantasy dinner party would include Willie Nelson, Ray Charles and Billie Holiday. They're just some of the people I look up to. I have about 50 musical icons."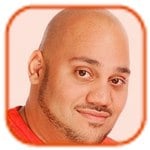 Posted by Andru Edwards Categories: Artist News, Jazz, Pop,
Adele's voice has got higher since she had an operation on her vocal cords.
The singer made her live return - singing publicly for the first time since last November - at the Grammy awards on Sunday and has noticed some distinct changes since she underwent the operation to save her voice.
"It feels really smooth. It's not as husky as it used to be, but that's because I was singing with a polyp. And it's higher than it used to be. Which is a bit weird. I really thought if my voice changed an octave it would go lower. But it still sounds like me," she told Vogue.
The 23-year-old vocalist also explained how she had to build her voice back up gradually, and keep silent for a number of weeks and reportedly speaking through a voice generating phone application before humming, then eventually singing again:
Click to continue reading Adele's Voice Has Got Higher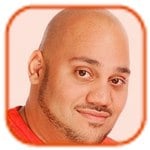 Posted by Andru Edwards Categories: Artist News, Collaborations, Jazz, Rock, Soundtracks,
Amy Winehouse didn't like the James Bond theme she was set to record.
The singer - who was found dead at home in London in July - worked with Mark Ronson on a song which was set to be recorded for the last film in the British spy franchise Quantum of Solace, but the sessions were abandoned after they reportedly fell out. At the time, it was claimed Amy - who had a history of substance abuse problems - was unfit to record the track but her long time collaborator Salaam Remi claims the situation was different when she called him to visit her in a London studio.
"'It's this James Bond theme. I don't like the track. They've given me these chords to write to, but that's not how we work,'" he said she told him.
Instead, the Back to Black hitmaker started on another song with Salaam, which became "Between the Cheats," one of the songs included on her posthumous album Lioness: Hidden Treasures. "She showed me the chords and I said, 'What do you want it to sound like?' She said 'Doo-wop. I said, 'give me 20 minutes,' so she went off somewhere, I sat down with her engineer, played bass, drums, guitar, piano, real quick. 'Is that what you want it to sound like?' she said, 'that'll work' and she went into the vocal booth and sang it," Salaam said.
© Gear Live Media, LLC. 2007 – User-posted content, unless source is quoted, is licensed under a Creative Commons Public Domain License. Gear Live graphics, logos, designs, page headers, button icons, videos, articles, blogs, forums, scripts and other service names are the trademarks of Gear Live Inc.