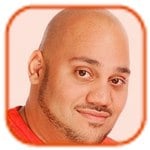 Posted by Andru Edwards Categories: Gossip, Pop, Rock,
Lana Del Rey is inspired by Courtney Love.
The "Summertime Sadness" hitmaker has always looked up to the Hole frontwoman and rock 'n' roll legend, so feels proud to count her among her friends these days:
"Courtney Love's a big inspiration. I like her, I talk to her a lot. I just went her show ... when she was playing in London. I like people who are similar to her, like Joni Mitchell types or Stevie Nicks, who are both strong female characters."
The 27-year-old star was strongly influenced by jazz legends Nina Simone and Billie Holliday on her second album Ultraviolence, and hopes she has done their musical legacy justice. Speaking on France Inter radio station's Laura Leishman Project show, she said, "It has a Pacific coast feel to me, I think it's guitar driven, there are references to Nina Simone. That's why I ended the track listing with a cover of 'The Other Woman.' I am inspired by early jazz culture. It's a West coast jazz fusion with a little bit of East coast fever."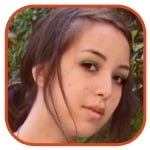 Posted by Robin Paulson Categories: Artist News, Upcoming Releases, Videos, Pop,
Lana Del Rey has spilled the beans (by accident!) about the release date for her upcoming album, Ultra-Violence.
While signing autographs and chatting with fans, Lana was caught off guard when one of them armed with a camera asks her, "When is your album coming out?" To which she answers, ""It's coming out soon... May 1st." The woman behind the camera responds, "May 1st? Has that date been announced? This is the first time we're hearing that date." The singer then realizes that she's being filmed, smiling, she exclaims, "What - is that on video?" She quickly tries to save herself by simply saying, "I think so," when the surrounding fans ask her for confirmation of the date.
Click to continue reading Lana Del Rey Leaks 'Ultra-Violence' Release Date
Read More

| Huffington Post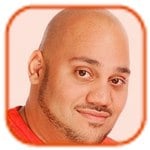 Posted by Andru Edwards Categories: Gossip, Upcoming Releases, Pop,
Lana Del Rey's new album is "so dark it's almost unlistenable."
The "Born to Die" singer has completed work on her second record, Ultra and warned fans it will not be particularly cheerful. According to MTV, she told fans in an online chat, "The record is finished and it's beautiful. And don't worry you will love Ultra - it's so wrong and exquisite. It is absolutely gorgeous - darker then the first - so dark it's almost unlistenable and wrong. But I love it. X."
Her second album may be moody, but the singer's personal life is certainly not, as it was recently revealed she has secretly been engaged to musician Barrie-James O'Neill since last summer. The "Video Games" star and Barrie - previously singer in the folk-rock band Kassidy - first got together in 2011.
Ultraviolence is set to be released this year.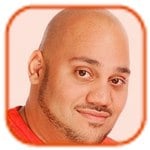 Posted by Andru Edwards Categories: Artist News, Upcoming Releases, Pop,
Lana Del Rey has announced the title of her second album.
The "Video Games" star has quashed rumors she is set to retire from music by revealing details for her new record Ultraviolence, the follow-up to last year's debut Born To Die.
The 27-year-old singer discussed her plans for the album at the Hollywood premiere of her new movie Tropico last night, although there is no release date confirmed: "I really just wanted us all to be together so I could close the chapter before I release my new album, Ultraviolence."
Earlier this year, the star refused to confirm or deny whether she was retiring from music after a cryptic tweet saying Tropico would be her "farewell project." Fans at the premiere cheered as she announced plans for her new album and later tweeted their support. "So Lana Del Rey has a new album dropping at some point so I might cry tears of joy," one posted.
Click to continue reading Lana Del Rey Announces New Album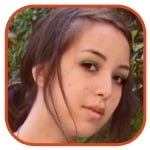 Posted by Robin Paulson Categories: Performances, Videos, Alternative, Covers, Pop,
With her controversial award show performances and shocking fashions, it's easy to forget that Miley Cyrus can actually sing.
The former Disney star covered Lana Del Rey's "Summertime Sadness" for BBC Radio 1, putting a slight country pop spin to the tune. Although Cyrus sounds great on the track, it would've been nice to hear her stray a little farther from Del Rey's original version of the song. Hopefully Del Rey inspires her new work - it's definitely more interesting to hear her belting out notes like this compared to her current material!
Read More

| Vulture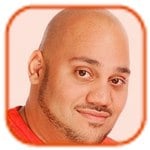 Posted by Andru Edwards Categories: Artist News, Upcoming Releases, Pop,
Lana Del Rey is struggling to write her new album.
The "Summertime Sadness" hitmaker is working on the follow-up to 2012's Born to Die album and admits that she never knows what to say when she's quizzed on her new work as she doesn't know what it will sound like yet. "When people ask me about it, I just have to be honest - I really don't know... I don't want to say, 'Yeah, definitely - the next one's better than this one,' because I don't really hear a next one. My muse is very fickle. She only comes to me sometimes, which is annoying," she told nylonmag.com.
Lana - real name Elizabeth Woolridge Grant - was catapulted to the spotlight following the success of her debut single "Video Games" in June 2011 and has since found it harder to source inspiration from the "outside world." She explained, "It's harder to be an observer when people are watching you. You have to go further inside because the outside world becomes a harder place to draw from."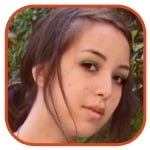 Posted by Robin Paulson Categories: Artist News, Editorials, Blues, Pop,
Despite the 3.4 million copies of her Born to Die album sold and critical acclaim accompanying it, Lana Del Rey recently opened up to Fashion magazine about her struggles with negative remarks about her work.
"If you are born an artist, you have no choice but to fight to stay an artist. I feel like my work's important, but I don't always feel like I get respect for it…when I feel like people don't like [my] music and that the 10 years I spent making what I made was not for a good reason, that makes me want to drink again," said the 27 year-old, who overcame teenage alcoholism 8 years ago and has since remained sober.
Styled in her typical vintage glam with bright red lipstick to boot, the New York City native pointed out that she yearns for the respect of her music industry peers: Feeling like you're respected among the people who do the same thing you do is incredible and necessary... All that stuff about whatever doesn't kill you makes you stronger is so not true. Do you know what makes you stronger? When people treat you and your art with dignity."
Read More

| Daily Mail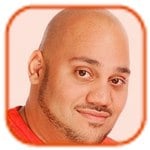 Posted by Andru Edwards Categories: Concerts / Tours, Gossip, Performances, Alternative, Pop,
Lana Del Rey feels uncomfortable on stage.
The "Video Games" hitmaker admits she sometimes has to kneel during her performances in order to hide her visible discomfort but is grateful her fans do their best to put her at ease.
"I love to take care of the songs - that's my natural place - then, when I get on stage that's not my element. Sometimes I kneel down because I am trembling or touch the audience because I don't know what else to do. But the nice thing about the kids is that they feel bad for me, and pass me soft toys!"
Lana - whose real name is Lizzie Grant - also spoke of her desire to write for films and says she would be in a "happy place" if that was the direction her career took. "When I was starting, I had a vision of being a writer for film and that's what I am doing now. I'm so happy. Hopefully I will branch into film work and stay there. That will be my happy place. I'd like to stay in one place for a long time," she said.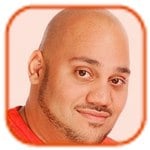 Posted by Andru Edwards Categories: Concerts / Tours, Performances, Alternative, Dance, Hip-Hop & Rap, Pop, R&B / Soul, Rock, iTunes,
Usher kicked off the iTunes festival in London last night.
The "Yeah!" hitmaker got the party started on the opening night of the month-long free festival at the city's Roundhouse venue with a hit packed set and his trademark super-smooth dance moves. The muscular singer may have slipped up as he performed "You Make Me Wanna," but after a cheeky suggestion from his backing dancers, did 40 push-ups for the crowd to make up for it.
The singer's set featured hits including "Burn," "OMG," "Climax," "Scream" and his collaboration with David Guetta, "Without You."
Click to continue reading Usher Opens iTunes Festival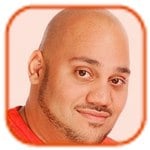 Posted by Andru Edwards Categories: Gossip, Pop,
Lana Del Rey says the hardest part of being a pop star is dealing with people focusing on her image.
The "Blue Jeans" singer gets upset when people write her off as an artist without properly listening to the music just because they don't like her style or looks. Lana finds it particularly annoying when she has put so much hard work into her songs.
"What's scary is when you have your focus on being a writer for 10 years, and after that people decide they don't like you - that's off-putting, because when you've put all your work into crafting words and melodies, and then people start just thinking about you and judging you as a person that's a little off-putting. But the rest of it isn't scary, it's just sort of different," she said, speaking about her rapid rise to fame over the last year.
Despite being beautiful, the 26-year-old musician is determined to be taken seriously as an artist and cites the poetry of Walt Whitman and Alan Ginsberg as major inspirations to her: "I do enjoy reading, I read the same things over and over again. I really like certain passages out of Whitman's 'Leaves of Grass' and Ginsberg has a poem called 'Howl,' and both of those writers are like my first and last inspirations, the first people I saw that made their words really electric and come alive off the page, really visual writers."
© Gear Live Media, LLC. 2007 – User-posted content, unless source is quoted, is licensed under a Creative Commons Public Domain License. Gear Live graphics, logos, designs, page headers, button icons, videos, articles, blogs, forums, scripts and other service names are the trademarks of Gear Live Inc.