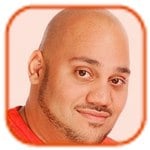 Posted by Andru Edwards Categories: Collaborations, Gossip, Country, Hip-Hop & Rap, Pop,
Miranda Lambert wants to duet with Beyonce.
The country star's ideal team up would be with the "Single Ladies" star, as she's blown away by her vocal abilities. When asked about her dream duet, she replied, "Beyonce! I've seen her in concert five times."
However, for her new record, Platinum, the "Automatic" singer was very happy to sing with fellow country beauty Carrie Underwood on "Something Bad." She explained, "I sent her a rambling email asking her to do it. I figured she'd think I was crazy, but she wrote straight back saying she was in. I was so nervous the day she ended up coming to the studio. We ended up having a blast."
The 30-year-old singer also sings about putting on weight in the track "Gravity's A B****," but says she wrote the track to stay ahead of the game: "My fans expect me to lay it all out! I've always been happy with myself. But when I hit 30 I thought, it's not getting easier. So I chose to get ahead of it. There's still nothing I love more than a bag of Cheetos though."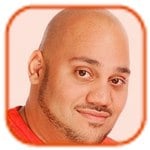 Posted by Andru Edwards Categories: Artist News, Gossip, Country, Pop,
Carrie Underwood would love to write a song about the UK.
The "Before he Cheats" singer is headlining The C2C: Country to Country festival at London's The O2 on Sunday, and thinks the country could provide suitable inspiration for one of her future hits.
"I've been to England a few times already. And country music is full of such incredible writers. I think we could sit down and write a song about anything. About breakfast at St. Pancras [railway station]? Sure, I bet. The train, that's a country image," she said.
Carrie, 30, thinks her genre has become so diverse she could imagine bands from all over the world could make it in the US. "I think an English act could make it. The cool thing about country right now is that there are so many different kinds of country music. You can turn on the radio and hear some people who are really traditional, who have been around forever and still have a huge following, then people like me, Rascal Flatts and [New Zealander] Keith Urban. He's not from the US and he's one of our biggest stars. Things that are more rock, more pop and even people who are rapping in country songs lately, I don't know how," she added.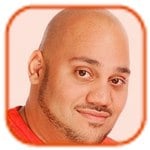 Posted by Andru Edwards Categories: Awards, Performances, Alternative, Blues, Pop, Rock,
Jack White, Carrie Underwood and Ed Sheeran have been confirmed to perform at the Grammy Awards.
Nine time award winner Jack will take to the stage at the 55th annual event - held at the Staples Center in Los Angeles on February 10 - as will Ed, who is teaming up for a special duet with Elton John. "Buzzing to announce I am going to be performing live on @TheGRAMMYs ... Cannot wait! (sic)" Ed wrote on Twitter.
Ed's track "The A Team" is competing for "Song Of The Year," while Jack's Blunderbuss album is nominated for the Best Rock Album and Album of the Year, while "Freedom at 21" receives the nod for Best Rock Song.
Jack recently said he believes his debut solo has been such a success because he was tough with himself the whole way through recording: "I have an obsession with being hard on myself because I really need to feel proud of what I do. If I look back and see that I got the best engineers, that someone mixed the record for me, that it was just a bunch of people playing the parts, I couldn't live with throwing my name on top of it."
Click to continue reading Jack White Set for the Grammys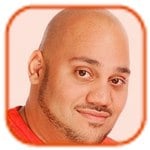 Posted by Andru Edwards Categories: Concerts / Tours, Country, Pop,
Carrie Underwood is having a blast on her Blown Away tour.
The country music star thinks the "weird life" and odd hours involved in touring the US are worth it as she has a great time hanging out with her backing musicians, but has to take time out from her gruelling schedule to relax every now and again.
"We're having a lot of fun when we're out on the road. If we weren't, we wouldn't keep doing it. We all work so hard and have such funny hours. It's such a weird life that we live. We live on tour buses and it's just strange, so on days off I'll go take the dogs for a super long walk. I got a massage a couple of days ago and that was nice. But it's really all about recharging the batteries."
The 29-year-old singer promises fans a very visual and "cinematic" experience with the tour and says she put a lot of effort into planning the staging to accompany her brand new tracks as she wants the audience to feel they got their money's worth:
Click to continue reading Carrie Underwood Loves Touring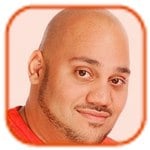 Posted by Andru Edwards Categories: Awards, Country, Pop, New Releases,
Taylor Swift and Kelly Clarkson were among the nominees unveiled for this year's Country Music Association (CMA) Awards.
Five categories - Female Vocalist of the Year, Male Vocalist of the Year, Vocal Group of the Year, Entertainer of the Year and Album of the Year - were announced live on Good Morning America this morning by Jason Aldean, with the singer finding himself in the running for two awards.
Taylor and Kelly will battle it out with Miranda Lambert, Martina McBride and Carrie Underwood in the Female Vocalist category, while the "We Are Never Ever Getting Back Together" singer is also in the running for Entertainer of the Year. For that prize, she faces competition from Jason, Kenny Chesney, Brad Paisley and Blake Shelton.
Jason and Blake are also up for Male Vocalist of the Year alongside Eric Church, Luke Bryan and Keith Urban. Eli Young Band, Lady Antebellum, Little Big Town, The Band Perry and Zac Brown Band are shortlisted for Vocal Group of the Year.
Click to continue reading First CMA Nominations Revealed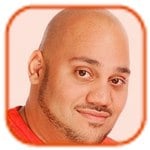 Posted by Andru Edwards Categories: Gossip, Country, Pop,
Carrie Underwood hates being compared to Taylor Swift.
The "Good Girl" singer thinks comparisons with fellow American country star Taylor, 22, are unfounded and claims their music and styles are "completely different."
"I feel like we're definitely completely different artists; that is something that's so cool about country music because everyone has their own thing. I'm a little bit older than she is and I feel like our music's completely different and if anyone tries to make any comparisons they really haven't listened to either one of us."
The American Idol winner added that "Love Story" hitmaker Taylor has a different approach to her records: "Our songs are definitely different. She sings a little bit lighter sometimes and it's just a difference in our brand of country."
Click to continue reading Carrie Underwood Rejects Taylor Swift Comparisons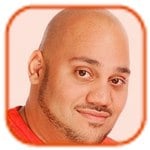 Posted by Andru Edwards Categories: Editorials, Country,
Carrie Underwood wants to make country music appealing around the world.
The 29-year-old singer - who has sold over 14 million albums since winning American Idol in 2005 - thinks it is sad the genre isn't as popular in other countries as it is in the US.
"It's always fun to expand your resume. Country music isn't too popular outside the US and that's something I'd like to change. It's a shame other people aren't exposed on a daily basis to such a wonderful form of music," she said.
Carrie admits she was told she would find appearing on American Idol difficult because of her country roots, but she always had the backing of then-head judge Simon Cowell and didn't have to change or conform.
"From the beginning I was told, 'It's going to be rough for you, it's a pop TV show.' But everything I did just came out country. And Simon encouraged me to stick at what I do well. My goal is to make country music everyone can get into," she added.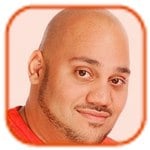 Posted by Andru Edwards Categories: Awards, Performances, Country, New Releases,
Carrie Underwood triumphed at the Country Music Television (CMT) Awards last night.
The singer took home two trophies; the biggest prize of the night, Video of the Year, for "Good Girl" and Collaborative Video of the Year for "Remind Me," which she performed with Brad Paisley.
The former American Idol winner later Tweeted about her wins, writing, "Thank you so much! These #CMTawards belong to all of us! What an amazing night! (sic)"
Other stars to triumph at the event, held in Nashville, Tennessee, included Miranda Lambert, who took home Female Video of the Year for "Over You" and Luke Bryan, whose track "I Don't Want This Night to End" was named Male Video of the Year.
The awards were attended by a host of country stars, including Hank Williams Jr. and Toby Keith - who co-hosted the show with actress Kristen Bell - as well as President Barack Obama.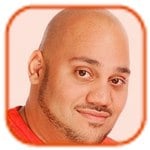 Posted by Andru Edwards Categories: Collaborations, Upcoming Releases, Country, Pop,
Carrie Underwood writes for herself.
The "Before He Cheats" singer tries not to worry about the business side of her career and instead just concentrates on writing music that she enjoys singing.
"I try not to think too much about what other people want from me. I feel like that's somebody else's job to be like, 'Carrie, you've gone too far.' I don't know statistics, and I don't know what kind of songs people download more. I just know what I like, and I know when I'm singing what feels good for me to sing and what songs I'd turn up on the radio and which ones I'd change. So I kind of write for myself, I sing for myself, and if people like it, I guess they're a lot like me."
Mutt Lange offered Carrie the song "Who Are You" for her latest album Blown Away and she was thrilled the legendary producer wanted to work with her: "He submitted it. He sent it in. He's really secretive and private about what he has. Lord knows how many songs he has stashed away some place, but I guess he had me in mind at some point. I don't know when he wrote it, but somewhere along the way he must have thought, 'Hey, Carrie would sound good on this.' I don't know what he thought but I'm glad whatever he thought, he thought it, because he sent it in.
Click to continue reading Carrie Underwood Writes for Herself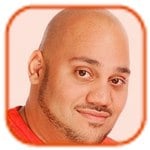 Posted by Andru Edwards Categories: Awards, Performances, Country,
Kristen Bell and Toby Keith will host this year's CMT Music Awards.
The House of Lies actress and the "Made in America" singer will present the annual ceremony, which takes place in Nashville, Tennesse on June 6.
"Toby Keith and Kristen Bell are a terrific one-two knockout punch for the 2012 CMT Music Awards. Toby has been involved with our show every year since its inception and Kristen is as entertaining and witty as any young actor working today. We're thrilled to have them both as hosts for this year's show," John Hamlin, SVP, Music Events and Talent, CMT, told US Weekly.
"Country music makes me happy," Kristen said of presenting the awards.
Carrie Underwood, Lady Antebellum, Kenny Chesney, Little Big Town, Brad Paisley and Zac Brown Band are already confirmed to be performing at the awards with more acts set to be announced in teh coming weeks. Carrie leads the nominations with five nominations while Miranda Lambert has four and Taylor Swift received three.
© Gear Live Media, LLC. 2007 – User-posted content, unless source is quoted, is licensed under a Creative Commons Public Domain License. Gear Live graphics, logos, designs, page headers, button icons, videos, articles, blogs, forums, scripts and other service names are the trademarks of Gear Live Inc.