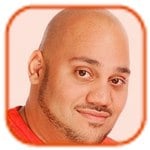 Posted by Andru Edwards Categories: Gossip, Rumors, Jazz, Pop, R&B / Soul, Reggae,
Amy Winehouse's father would never allow a biopic to be made.
Mitch Winehouse has shot down ideas of a movie to be made about his late daughter - who died of alcohol poisoning in 2007 - but he would like a concert to be arranged in memory of the "Valerie" singer.
"I don't really want to do a biopic. A concert would be amazing, but it's actually getting it together with the [record label]. It sounds great in theory, but in practice it's not so easy. We are talking about it though," he said.
Meanwhile, Lady Gaga has vowed not to follow in the footsteps of the "Body And Soul" hitmaker - who died at the age of 27 - and is determined to curb her drug use and wild behaviour so she doesn't die young. "I want to live and I want my fans to live. I don't want them to torture themselves in the way I have. I want to show people that I will last past 27 and I will last longer, and so will you," she previously said.
Click to continue reading Amy Winehouse's Dad Shoots Down Biopic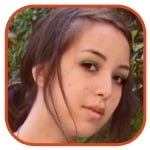 Posted by Robin Paulson Categories: Artist News, Concerts / Tours, Gossip, Music Videos, The Charts, Videos, Alternative, Covers, Pop, R&B / Soul, Rock, Soundtracks, New Releases,
- Although online music service Spotify won't divulge approximate numbers, the company claims that Daft Punk has set the new record with their song "Get Lucky" for the biggest streaming day for a single track - a title previously held by Macklemore & Ryan Lewis' "Thrift Shop."
- Perhaps weirdly influenced by her new role as a mother, Beyonce shocked Serbian concert-goers by somewhat-flashing them with a glittery leotard complete with bare faux-boobs.
- Those attending the Americanarama Festival of Music ought to be extra-ecstatic for the concert this summer, as Bob Dylan just signed on to perform on the tour alongside My Morning Jacket and Wilco.
- Amy Winehouse's father Mitch has spoken out about Beyonce's initially unauthorized cover of "Back to Black," which is featured in the upcoming film The Great Gatsby.
Click to continue reading Mix Tape: Beyonce Kind of Flashes Her Fans, Bob Dylan to Tour This Summer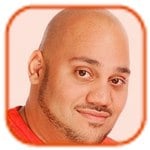 Posted by Andru Edwards Categories: Gossip, Music Videos, Hip-Hop & Rap,
Nas pays tribute to the late Amy Winehouse in his new music video.
The tragic singer - who died last July aged 27 - appears from beyond the grave by singing in the rapper's latest song "Cherry Wine," with her image projected onto a brick wall. The tribute ends with a black and white image of Amy with the words, "In memory, Amy Winehouse (1983 - 2011)," and Nas believes the track came directly from "God and Amy."
"It was chilling. A feeling of bitter sweetness, wishing that she was here. The director was genius. My main concern was being able to put her in the video in a respectful way," Nas told The Daily Star.
Nas has hit back at critics who claim he was cashing in on Amy's death by using her image: "I'm gonna write for my sister, that's what we do. If what had happened to her happened to me I would have expected the same from my friends."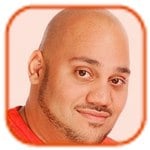 Posted by Andru Edwards Categories: Performances, Upcoming Releases, Blues, R&B / Soul,
A new Amy Winehouse at the BBC box set is to be released in November.
The collection brings together 14 of the singer's live tracks picked by pianist and TV presenter Jools Holland from various sessions she performed for the BBC. The set also includes a DVD of her performance at Porchester Hall, London, recorded in 2007 as well as footage from Amy's first ever TV performances, interviews, and musical rarities including covers and alternate versions of her most famous tracks.
The package also contains a documentary, Amy Winehouse: The Day She Came To Dingle, which recently aired on BBC Four. Proceeds from the box set will go to the Amy Winehouse Foundation, set up by the late singer's family in the wake of her death, from accidental alcohol poisoning in July 2011, aged 27.
Click to continue reading Amy Winehouse Box Set to Be Released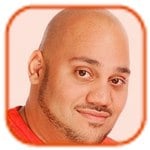 Posted by Andru Edwards Categories: Concerts / Tours, Performances, Alternative, Dance, Hip-Hop & Rap, Pop, R&B / Soul, Rock, iTunes,
Usher kicked off the iTunes festival in London last night.
The "Yeah!" hitmaker got the party started on the opening night of the month-long free festival at the city's Roundhouse venue with a hit packed set and his trademark super-smooth dance moves. The muscular singer may have slipped up as he performed "You Make Me Wanna," but after a cheeky suggestion from his backing dancers, did 40 push-ups for the crowd to make up for it.
The singer's set featured hits including "Burn," "OMG," "Climax," "Scream" and his collaboration with David Guetta, "Without You."
Click to continue reading Usher Opens iTunes Festival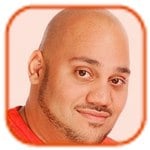 Posted by Andru Edwards Categories: Gossip, Rumors, Blues, Pop, R&B / Soul,
Amy Winehouse felt "competitive" towards Adele.
The "Rehab" singer - who passed away from accidental alcohol poisoning last year - was ''freaked out'' by the worldwide acclaim "Someone Like You" hitmaker Adele received, according to their mutual friend Mark Ronson. "She was in a bad state, God knows why. I think that the Adele thing had Amy freaked out. She liked her, but Adele's success was making Amy feel upset, competitive, restless. Anyway, we lost touch briefly. And before she and I could really start the process of beginning a new album, it was too late," he said.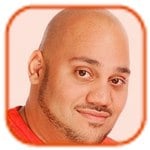 Posted by Andru Edwards Categories: Artist News, Collaborations, Blues, Pop, R&B / Soul,
Tom Jones wanted to work with Whitney Houston.
The "What's New P***y Cat" singer - who has worked with the likes of Elvis Presley and the Stereophonics in the past - thinks Amy Winehouse's death at 27 last July was particularly tragic as she hadn't left a substantial body of work, unlike the "I Will Always Love You" hitmaker, who passed away in February aged 48.
"Poor Amy Winehouse. At least someone like Whitney Houston left a legacy of great stuff but Amy, she was only just getting into gear. I would love to have worked with Whitney, but I never got to," he said.
Tom is disparaging about many modern day singers, believing they are too focused on "vocal acrobatics."
"Don't get me wrong, I think there are some great voices around. But record companies hear something and they want more of it. So now if you don't put a lot of runs in, a lot of vocal acrobatics, they think you're not being modern enough. Jackie Wilson did it years ago, but when he did it, it fitted to what it was. Nowadays, because they feel it is in fashion, they do it anyway."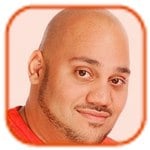 Posted by Andru Edwards Categories: Artist News, Rock,
Pete Doherty found the wake of Amy Winehouse's death an "inspiring time." The singer and songwriter was living in squalor in London when his friend died of accidental alcohol poisoning last year, and found her death spurred him to write a number of songs lamenting her.
"When Amy died I was sat in a room, a matchbox room in Camden Town, not able to leave, basically wallowing in my own filth. Literally knee deep in s**t. Literally not able to move. I couldn't speak, I couldn't see anyone, I couldn't pick up the guitar, and when I did pick up the guitar it was to write woeful ballads about how Amy wouldn't be coming around tonight. It was an inspiring time," he said.
Pete also recalled one of the last times he saw the Back to Black singer, after a secret reunion show with his old band The Libertines in August 2010: "She came to The Libertines gig at the Forum. That was one of the last nights we spent together. We came back to the hotel and she stayed all night. At one point it was me, her and Carl [Barat, former bandmate] having a little sing song, and it was all good, you know? Although she was raging drunk she kept insisting she was in The Libertines. We could just step back and do lead and rhythm guitar and she could sing."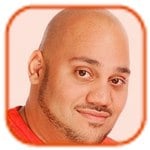 Posted by Andru Edwards Categories: Collaborations, Blues, Hip-Hop & Rap, Pop,
Nas says "part" of him "didn't want to" record a posthumous song with Amy Winehouse.
The rapper had planned to write a song with Amy before her death from accidental alcohol poisoning last July, and was apprehensive about whether he should contribute to the posthumously track "Like Smoke."
"Part of me didn't want to do the song. Amy and I share a birthday, so she was my sister. And she was just so much fun to be around. She would say things about well-known people in the industry that she didn't like and it would just crack me up. We were all hoping she would pull through and come back," he said.
Nas - full name Nasir Jones - was introduced to Amy via producer Salaam Remi, and she had referenced him in her track "Me and Mr. Jones," which they had planned to record a sequel to together. The rapper has also told how making "Like Smoke," featured on the Lioness: Hidden Treasures album was a "bittersweet" experience.
Click to continue reading Nas Unsure About Winehouse Duet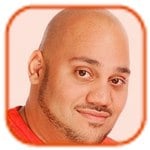 Posted by Andru Edwards Categories: Artist News, Collaborations, Jazz, Rock, Soundtracks,
Amy Winehouse didn't like the James Bond theme she was set to record.
The singer - who was found dead at home in London in July - worked with Mark Ronson on a song which was set to be recorded for the last film in the British spy franchise Quantum of Solace, but the sessions were abandoned after they reportedly fell out. At the time, it was claimed Amy - who had a history of substance abuse problems - was unfit to record the track but her long time collaborator Salaam Remi claims the situation was different when she called him to visit her in a London studio.
"'It's this James Bond theme. I don't like the track. They've given me these chords to write to, but that's not how we work,'" he said she told him.
Instead, the Back to Black hitmaker started on another song with Salaam, which became "Between the Cheats," one of the songs included on her posthumous album Lioness: Hidden Treasures. "She showed me the chords and I said, 'What do you want it to sound like?' She said 'Doo-wop. I said, 'give me 20 minutes,' so she went off somewhere, I sat down with her engineer, played bass, drums, guitar, piano, real quick. 'Is that what you want it to sound like?' she said, 'that'll work' and she went into the vocal booth and sang it," Salaam said.
© Gear Live Media, LLC. 2007 – User-posted content, unless source is quoted, is licensed under a Creative Commons Public Domain License. Gear Live graphics, logos, designs, page headers, button icons, videos, articles, blogs, forums, scripts and other service names are the trademarks of Gear Live Inc.