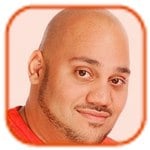 Posted by Andru Edwards Categories: Gossip, Pop, New Releases,
Katy Perry won't hit out at her former lovers in her music.
The "Roar" hitmaker's third album, Prism, deals with her emotional state after her split from ex-husband Russell Brand in 2012, but she insists she tries not to make her former flames look like the bad guy in her tracks.
"Well, I never try to make people out to be villains, too much. There's a lot of empathy in my writing, even if there is pain and sadness. I think I'm not always trying to point the finger. I think on this record, the whole Prism record, it's very self-reflective and you hear that I've kind of gone inside more and looked at where I can make myself better, did a patchwork thing, rather than like 'Screw you. You're crazy. F**k you.'"
Katy - who is now dating John Mayer - still remembers the love she shared with former partners and wouldn't want to discredit it, but prefers to reflect on her own part in the failure of her relationships. "It's really easy when relationships end to be like 'That guy was a f***ing douchebag.' But really if you laid it down, and you saw the whole span of the relationship, you saw that you were in love. You saw the intimate moments, you saw the pain, you saw all the emotions and you have to kind of say 'Well, what responsibility can I take for myself in all of this?'" the 29 year-old said.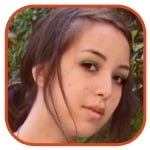 Posted by Robin Paulson Categories: Gossip, Rumors, Country, Pop, New Releases,
"I only write songs about crazy love. If I go on two dates with a guy and we don't click, I'm not writing a song about that. It didn't matter in the emotional grand scheme of things. There's a lot that goes on in daily life that isn't really worth turning into a verse and a chorus... I heard from the guy that most of Red is about. He was like, 'I just listened to the album, and that was a really bittersweet experience for me. It was like going through a photo album.' That was nice."
- Taylor Swift reveals that she doesn't write a song about every guy she hooks up with, which is what apparently most folks believed. (Shocker!)
(Make sure to check out our other notable quotes.)
Read More

| People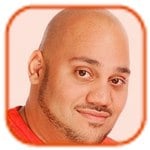 Posted by Andru Edwards Categories: Artist News, The Charts, Covers, Hip-Hop & Rap, Pop, New Releases,
Lady Gaga has topped the UK charts with her album ARTPOP.
The "Applause" singer scored yet another number one with her latest release, following her previous works The Fame and Born This Way which all took the top spot.
Gaga's success means she has pushed back Eminem's comeback effort Marshall Mather's LP 2 into second place after the album's second single "Monster" featuring Rihanna landed a number one earlier this month. According to the Official Charts Company, the 27-year-old singer also beat off stiff competition from Celine Dion, whose Loved Me Back To Life sits at number three while Little Mix second studio album Salute entered the charts at number four.
Meanwhile, Martin Garrix topped the singles chart with his debut "Animals." The 17 year old Dutch DJ beat out Lily Allen, whose cover of Keane's "Somewhere Only We Know" - featured in John Lewis' Christmas ad - came in at Number Two. The original version of the song also re-entered the chart at Number 29.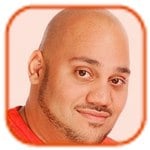 Posted by Andru Edwards Categories: Artist News, Collaborations, Music Videos, Upcoming Releases, Hip-Hop & Rap, Pop, R&B / Soul, New Releases,
Justin Bieber and R. Kelly have recorded a single together.
The "Never Say Never" singer will release the collaboration on Monday as part of his Music Mondays series. "I just did a song [with him]. [Justin] just called me to do a song, and it's hot. He wanted to go and do some R&B stuff, so we got together and did that," R. Kelly told Vibe magazine.
Justin's fans were over the moon with the news, with one tweeting, "This is too much for my weak heart."
The title of the track - the seventh in Justin's series of reveals, which have mostly been mid-tempo tracks about love and heartbreak - is yet to be announced.
Click to continue reading R. Kelly and Justin Bieber Collaborate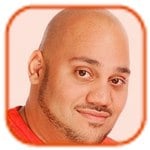 Posted by Andru Edwards Categories: Artist News, Alternative, Rock, New Releases,
The Killers don't feel ready to put out a greatest hits album.
The "Mr. Brightside" rockers are about to release their Direct Hits compilation but feel they should have waited another decade to amass a bigger catalogue of hits.
"We'd wait another 10 years if it was up to us, but it's a contractual thing. We can fill a CD so it makes good business sense at this time of year. However, it's not like we're so pleased with ourselves we want to put it out. It feels like a douchie move," drummer Ronnie Vannucci said.
The "Human" hitmakers insist they are just taking a break from music and have no plans to end their career just yet. "I'm looking forward to coming back when we're ready. It's a very strange existence, a huge juggling act to navigate this rock 'n' roll life. The perception of us is what it is - people know what's up. Bands don't usually make it this long - if you get past 10 years, you're bionic. It's not like everything we touch turns to f**king gold," Ronnie added.
Click to continue reading The Killers Embarrassed by Greatest Hits Album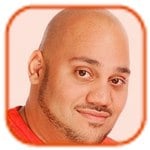 Posted by Andru Edwards Categories: Gossip, Music Videos, Pop, New Releases,
Lily Allen has hit back at music industry double standards in her comeback song, "Hard Out Here."
The 28-year-old pop star has re-emerged after a four-year hiatus from music and taken aim at the way female singers are treated compared to their male counterparts in the lyrics and music video for her new single.
The video (seen after the jump) sees Lily - who has had two children, 23-month-old Ethel and 10-month-old Marnie in recent years - undergo liposuction at the behest of her manager in order to look thin and glamorous after her break from music. Elsewhere in the clip, the singer mocks raunchy music videos as a troupe of scantily clad dancers writhe around behind her, pour champagne over their breasts and shake their posteriors.
Lily also appears to poke fun at singer Miley Cyrus as she attempts to twerk. The song's lyrics, meanwhile, see the sharp-tongued songstress point out the sexist double standards in the music industry: "If I talk about my sex life, you'll call me a s**t / When boys be talking about their bitches, no one's making a fuss." Later in the chorus, she blasts, "Forget your balls and grow a pair of t*ts / It's hard, it's hard out here for a bitch."
Click to continue reading Lily Allen Slams Double Standards in Comeback Song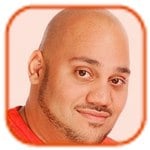 Posted by Andru Edwards Categories: Artist News, Concerts / Tours, Pop, New Releases,
Lady Gaga feels "empty" and "depressed" after finishing her album ARTPOP.
The "Applause" hitmaker has hit a low point since releasing her third studio album as she is no longer being creative. "I'm depressed after making this album. I feel empty and sad. I'm no longer the creator, I'm the performer. This is the reverse of Warhol, this is the reverse of the soup can, this is art imprinted onto pop culture," she said at a concert.
This comes only weeks after Gaga claimed she doesn't "feel alive" when she is not on stage as her stage persona gives her the chance to express her thoughts. "When I'm not on the stage, I don't feel alive. But when I hit the stage, it's like everything that I'm thinking and feeling, where I belong - that's where it is," she previously said.
But the 27-year-old eccentric star doesn't think she is different from anyone else, because most people have creative energy they want to release. "I don't think I am different from anybody else. I think everyone with their location and their job and what they do, their passion, feel the same way I do. It's sort of like we are endlessly obsessing about what we are creating and then the explosion is the moment where we get to share," she explained.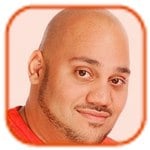 Posted by Andru Edwards Categories: Artist News, Collaborations, Pop, New Releases,
Katy Perry's Prism is strongly influenced by Sweden.
The "Unconditional" singer started work on her fourth studio album in her home town of Santa Barbara but Swedish producer, Klas Ahlund says working with her in his home country helped bring a different feel to the record.
"We did most of our stuff actually in Stockholm and I totally think that affected how it came out. When you move around the planet, the vibe of the place you're making the music in definitely makes an imprint on whatever you're writing," Ahlund said.
According to Ahlund, it was the stark difference between American and Swedish folk music that impacted on Katy's work - and he believes the "melancholy and lonely" tones of traditional Swedish melodies combined with Katy's bubbly persona were the lightening force behind the new album; inspiring songs such as "Roar."
Click to continue reading Sweden Inspires Katy Perry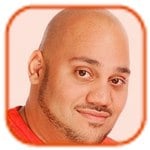 Posted by Andru Edwards Categories: Gossip, Music Videos, Pop, New Releases,
Britney Spears' "Work Bitch" video has been banned in the UK.
The song not only sees the star say the word "bitch" 19 times, but also displays it written in neon, as well as numerous racy scenes featuring dancers being whipped and in bondage gear, making it unsuitable for broadcast by British TV stations before 10pm. While channels have called for a "clean" edit of the video to show in the day, so far Britney's people haven't decided if they will provide one.
"While the video has gone down a storm online, it's a bit too much to play on TV. Music stations like The Box and MTV have their hands tied," a source said.
Not all the tracks on Britney's forthcoming eighth album will be so racy, as she has also co-written an "emotional" ballad called "Perfume" with Sia - who has been behind hits for Rihanna, David Guetta and Flo Rida - about her life. "'Perfume' is a really personal track and very emotional. This is the first album Britney has completely co-written. It's all about her feelings and experiences and she's very proud of it," the source added.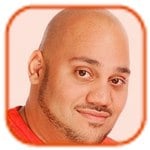 Posted by Andru Edwards Categories: Artist News, Collaborations, Hip-Hop & Rap, New Releases,
Jay-Z credited a 16-year-old unknown producer on his latest album Magna Carta Holy Grail. The 43-year-old rapper - who has worked with a string of high profile stars including Justin Timberlake and Pharrell Williams on the songs - decided to work with talented Ebony Oshunrinde after he was given one of her tracks by his friend Travis Scott.
The school girl - who is also known as Wondagurl - has only just finished 11th grade and she revealed she has received a lot of requests to work with her since appearing in the credits of the album. "It's a really good feeling. I want to show young people that they can do it. Travis texted me and said, 'I'm about to change your life.' Usually, that doesn't happen to 16 year-olds. A lot more people want to work with me now. It's pretty cool," she told The Sun.
Click to continue reading Jay-Z Chooses 16-Year-Old Girl to Produce New Song
© Gear Live Media, LLC. 2007 – User-posted content, unless source is quoted, is licensed under a Creative Commons Public Domain License. Gear Live graphics, logos, designs, page headers, button icons, videos, articles, blogs, forums, scripts and other service names are the trademarks of Gear Live Inc.