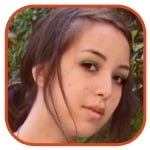 Posted by Robin Paulson Categories: Collaborations, Gossip, Hip-Hop & Rap, Pop, Rock, New Releases,
Perhaps Pharrell shouldn't break out the champagne glasses for his Grammy wins just yet.
The 40-year-old producer/singer/Arby's hat lover has been accused of stealing the rift from the 2004 Franz Ferdinand song "Take Me Out" for the Paloma Faith track he produced, titled "Can't Rely on You."
"Hey @Pharrell - I love your tunes. If you want to borrow a riff, just ask... [sic]," Alex Kapranos - Franz Ferdinand frontman - wrote on Twitter yesterday.
Although Kapranos seems to have taken the plagiarizing in good humor (he later pointed out another similarity between a popular contemporary tune and one from 1986: "THAT's what it is! Royals by Lorde sounds like You're The Voice by John Farnham. A wee bit."), Pharrell has yet to respond. Kapranos hasn't stated whether he'll pursue legal action against him.
Click to continue reading Pharrell Accused of Plagiarizing Franz Ferdinand Song
Read More

| The Huffington Post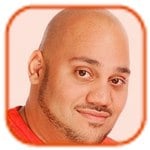 Posted by Andru Edwards Categories: Collaborations, Performances, Pop, New Releases,
Miley Cyrus is set to perform with Madonna.
The "Wrecking Ball" hitmaker has roped in the pop veteran to duet with her on her upcoming MTV Unplugged special. The unlikely pair were rehearsing on the Hollywood soundstage yesterday, with the collaboration due to air on Wednesday night.
"The performance will showcase a more intimate side of Cyrus and feature surprise guests for an unexpected re-invention of the songs that have defined her career, including several from her #1 critically acclaimed album, Bangerz. Miley and her fans have always had an intimate and direct connection through her music, personality and no-holds-barred attitude and the Unplugged stage will serve as the perfect platform for her to show viewers what inspires and ignites her music and her passions," MTV commented.
Click to continue reading Miley Cyrus to Duet with Madonna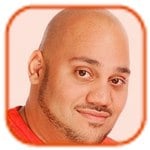 Posted by Andru Edwards Categories: Awards, Dance, Electronic, Hip-Hop & Rap, Pop, New Releases,
Daft Punk scooped Best Song and Best Album at the Grammy Awards Sunday night.
The French duo took him Best Album for Random Access Memories and both Record of the Year and Best Pop Duo or Group performance for their collaboration with Pharrell Williams and Nile Rodgers, "Get Lucky."
The duo - Thomas Bangalter and Guy-Manuel de Homem-Christo, clad in their trademark robot suits - didn't speak as they accepted their trophies, but Pharrell gave thanks on their behalf while collecting Record of the Year. "I supposed the robots would like to thank ... you know, honestly, I bet France is really proud of these guys right now," he said.
Lorde took home the third big prize of the night, winning Song of the Year, for her debut single and breakthrough hit, "Royals." Accepting the trophy she paid tribute to co-writer Joel Little, adding, "Thank you to everyone who has let the song explode, because it's been mental."
Click to continue reading Daft Punk Wins Big at Grammy Awards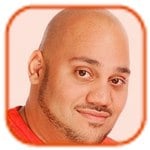 Posted by Andru Edwards Categories: Artist News, Pop, R&B / Soul, New Releases,
Beyonce feels a "responsibility" to her fans and their children.
The singer claimed her recent self-titled album has given her the opportunity to be herself after spending 15 years focusing on how she appeared to her younger fans.
Speaking in a new YouTube video called "Honesty," she said, "Now I'm in my 30s, and those children that grew up listening to me have grown up, and I always felt like it was my responsibility to be aware of kids and their parents and all these generations. And I felt like, in a sense, I could not express everything. I've done so many things in my life, in my career, that I feel like at this point I've earned the right to be me and to express any and every side of myself."
Click to continue reading Beyonce Felt Free with New Album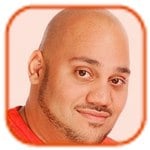 Posted by Andru Edwards Categories: Collaborations, Hip-Hop & Rap, Pop, R&B / Soul, iTunes, New Releases,
Beyonce recorded "about 80 songs" for her surprise album.
The 32-year-old singer released her self-titled record earlier this month following a year of hard work, and she admits she had a hard job of whittling the tracks down to a selected amount.
Speaking in her Part 3 Run 'N Gun video chat on YouTube, she said, "When I started picking the songs that I gravitated towards, because I recorded about 80 songs, it was the songs that were more effortless to me that stuck around." The album features a collaboration with her husband Jay Z - whom she shares two-year-old daughter Blue Ivy with - on the song "Drunk in Love," and she believes the track worked well because they just had fun: "I kind of free-styled the verse, and Jay went in and he started flowing out his verse. We just kinda had a party. It was so great, because it wasn't about any ego, we weren't trying to make a hit record. we were just having fun. and I think you can hear that in the record."
Click to continue reading Beyoncé Recorded 80 Songs for Surprise Album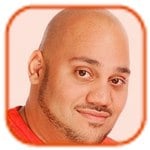 Posted by Andru Edwards Categories: Videos, Pop, New Releases,
Lea Michele debuted her new single "Battlefield" which features on her forthcoming album Louder.
The Glee star - who lost her co-star and boyfriend Cory Monteith earlier this year when he passed away following an accidental heroin and alcohol overdose in July at the age of just 31 - released a teaser online of the ballad which tells the story of a lost love and is a follow-up to her first single "Cannonball," which was released earlier this month. "You and I / We have to let it each other go / We keep holding on but we both know / What seemed like a good idea has turned into a battlefield / Peace will come when one of us puts down the guns / Be strong for both of us / No please, don't run, don't run / Eye to eye, we face our fears unarmed on the battlefield," she sings.
Click to continue reading Lea Michele Debuts Track "Battlefield"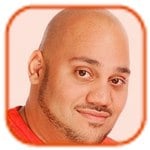 Posted by Andru Edwards Categories: Gossip, Music Videos, The Charts, Pop, R&B / Soul, iTunes, New Releases, Sales,
Beyonce was "really nervous" about the surprise release of her self-titled LP.
The "Drunk in Love" singer, who is celebrating selling more than one million copies of her fifth studio record, admits it was a "huge risk" releasing it without any prior promotion. She answered fans' questions via her Instagram account at the weekend at a screening for the record's accompanying music videos.
"I was terrified. I was so scared. I already envisioned like the worst things that could happen. Honestly, I was at a point where I felt like, you know, everything feels the same. That's how I felt and if I could not challenge that, then maybe it's time for me to do something else or develop more artists, which is something I want to do," she posted. "I just hope that I continue to move forward and challenge myself, and I think now that I've become a mother, I just want my legacy to inspire people."
Meanwhile, retailers such as Amazon and American company Target are refusing to stock Beyonce after it was released exclusively on iTunes. The digital giant were given a one week exclusive window to sell the 14-song, 17-video album, which features contributions from Drake, Jay Z and Justin Timberlake.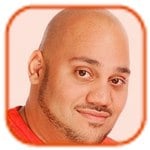 Posted by Andru Edwards Categories: Awards, Gossip, Hip-Hop & Rap, New Releases,
Kim Kardashian is dismayed that Kanye West's album has missed out on a top Grammy nomination.
The Keeping Up with the Kardashians star has expressed her disappointment that her fiance's latest record, Yeezus was recently snubbed from the prestigious Album of the Year category ahead of the awards ceremony in Los Angeles in February.
The 33-year-old star shared a message from one of her fans, @KimKanyeKimyeFC, on Twitter on Sunday that reads, "literally on EACH and EVERY single list Yeezus has been named the TOP 2 OR TOP 1 best album of the year.... [sic]." She also replied, "Except the Grammy's Album of the Year nomination," along with a sad emoticon face.
Earlier this month, Kanye, 36, lashed out at the organizers of the ceremony for not giving his album more recognition despite the fact he is in running for the Best Rap Album and Best Rap Song for "New Slaves." Speaking during one of his concerts, he ranted, "Yeezus is the top one or two album on every single list. But only gets two nominations from the Grammys. What are they trying to say?"
Click to continue reading Kim Kardashian Disappointed for Kanye West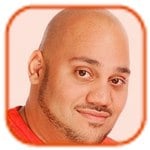 Posted by Andru Edwards Categories: Artist News, Concerts / Tours, Performances, Reunions, Rock, New Releases,
Ozzy Osbourne saw a dog at one of his concerts wearing a sign that read, "Please don't eat me!"
The legendary hellraiser, who famously bit the head off a bat on stage in 1982, said there have been many surreal moments during this year's Black Sabbath reunion tour. "At one of this year's gigs, somebody let a dog go with a sign on its leg saying, 'Please don't eat me!'" he told The Sun.
Ozzy spoke about winding up his band mates, including bassist and chief Sabbath lyricist Geezer Butler. "Geezer is a vegetarian. When he walked off the stage, I said, 'Does your wife eat meat?' And he replies, 'Yeah.' So I said, 'What, do you have a funeral every time she has a bacon sandwich?'" he explained.
Ozzy, who has been sober for nearly a year after relapsing into drink and drugs, said he's nearly injured himself on stage every night and is shocked by the band's massive success after releasing their monumental album 13 and being nominated for three Grammy Awards: "Every night, I've slipped on the stage. I nearly fell in the f***ing orchestra pit. I mean it's tough on the other guys. When they're all getting serious, I make them laugh and they all get p***ed off. Nothing's rehearsed with me. One day, I'll just put a bucked on my head. 'Just when you think things might be winding up, it gets bigger than ever. Honestly I'm in shock. I keep thinking I'm the luckiest guy in the world. It's been a dream."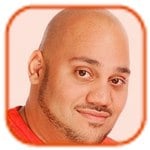 Posted by Andru Edwards Categories: Awards, Performances, Dance, Electronic, Hip-Hop & Rap, New Releases,
Daft Punk will perform at the 56th annual Grammy Awards in 2014.
The "One More Time" hitmakers are set to play material from their fourth studio album Random Access Memories for the first time during the ceremony on January 26 at Staples Center in Los Angeles.
The duo - which includes Guy-Manuel de Homem-Christo and Tomas Bangalter - have been nominated for four awards in the ceremony. These include Album of the Year and Best Dance/Electronica Album for Random Access Memories and Record of the Year and Best Pop Group performance for "Get Lucky," which features Pharrell Williams and was co-written with Nile Rodgers.
Click to continue reading Daft Punk to Play at Grammy Awards
© Gear Live Media, LLC. 2007 – User-posted content, unless source is quoted, is licensed under a Creative Commons Public Domain License. Gear Live graphics, logos, designs, page headers, button icons, videos, articles, blogs, forums, scripts and other service names are the trademarks of Gear Live Inc.