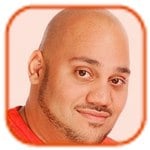 Posted by Andru Edwards Categories: Artist News, Gossip, Alternative, Pop, Rock,
Brandon Flowers often had to defend his home country of America because of President Bush.
The Las Vegas musician said people didn't like the fact he was from the States when George W. Bush became president in 2001, the year the band formed:
"Well, I feel the need sometimes to defend where I'm from. When we first came out as a band, Bush was president and there was a strong anti-American sentiment. I felt it as we were traveling the world, so it made me want to push back a little bit, because we have good people with big hearts. We've seen it shift and change since Obama became president but I was young and trying to understand it all."
And the "Mr Brightside" hitmaker said he still represents his native America but has fallen in love with Europe. "I have these two sides that are constantly fighting. There's that desire to represent where I'm from, that dusty American road pushing against the fantasy world and European music that I grew up with. Sometimes when they meet in one of our songs, like 'When You Were Young,' it's great," he continued.
Click to continue reading Brandon Flowers Had to Defend America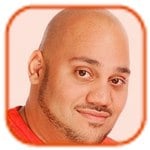 Posted by Andru Edwards Categories: Artist News, Upcoming Releases, Alternative, Pop, Rock,
Arcade Fire rented a castle to write and record music for their latest album.
The "Ready to Start" band spent time at Trident Castle - which was built in 1979 and is to be turned into a hotel - in Jamaica before releasing Reflektor and were inspired by the county's vibrant music scene.
"In Jamaica at night you hear the sound systems coming from every corner of the island. It's impossible not to absorb that. The way people relate to music there is really deep. It was great to be a band together and have a shared experience. It was like summer camp but with intense work," said the band's frontman Win Butler.
Click to continue reading Arcade Fire's Jamaican Castle Studio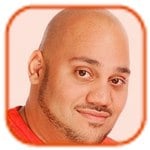 Posted by Andru Edwards Categories: Artist News, Concerts / Tours, Performances, Alternative, Electronic, Rock,
Chris Martin disguised himself as a skeleton to DJ at an Arcade Fire show.
Concert-goers were completely unaware the Coldplay frontman was in the fancy dress outfit spinning records at the band's show at London's Roundhouse earlier this month.
Speaking about the gig - in which fans were asked to attend in either formal wear or fancy dress - frontman Win Butler told BBC Radio 2, "[Chris] was out at the DJ booth with me the other night wearing a skull mask. It was pretty cool. He was the hype man, he's an amazing hype man." When quizzed as to whether the audience recognized Chris, the "After-Life" singer replied ,"I don't think so."
Win also hinted Arcade Fire will be appearing at UK festivals next summer, but remained tight lipped as to which events they would perform at, teasing "get your wellies ready" and saying he had recently bought his six-month-old son his first pair of wellington boots in preparation for the festival season.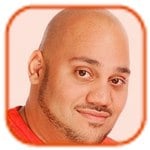 Posted by Andru Edwards Categories: Artist News, Concerts / Tours, The Charts, Alternative, Country, Hip-Hop & Rap, Pop, R&B / Soul, Rock,
Madonna has topped Forbes' list of highest-paid musicians.
The 55-year-old singer is still the queen of pop according to the magazine, earning $125 million from June 2012 to May 2013 thanks to her sell-out MDMA Tour, miles ahead of her nearest rival Lady Gaga, who raked in $80 million. Rockers Bon Jovi and country singer Toby Keith were next, with Coldplay coming in fifth place.
Despite lackluster sales of her latest album, Madonna made her fortune from fans paying $100 a ticket to see her tour - which grossed $305 million - as well as from merchandise sales, a clothing line, fragrance and investments in companies like Vita Coco. This comes as little surprise, since Madonna had already been crowned the world's highest-earning celebrity by Forbes in August, with filmmaker Steven Spielberg, author E.L. James, radio personality Howard Stern and X Factor boss Simon Cowell rounding out the top five.
However, the magazine estimates Lady Gaga could easily top the highest-paid musicians list next year because her current earnings were affected by her hip injury, which forced her to cut her Born This Way Ball tour short. Had she completed the tour, she could potentially have made $200 million.
Click to continue reading 'Forbes' Names Madonna Highest-Paid Musician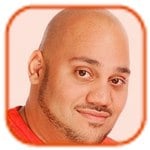 Posted by Andru Edwards Categories: Artist News, Alternative, Rock, New Releases,
The Killers don't feel ready to put out a greatest hits album.
The "Mr. Brightside" rockers are about to release their Direct Hits compilation but feel they should have waited another decade to amass a bigger catalogue of hits.
"We'd wait another 10 years if it was up to us, but it's a contractual thing. We can fill a CD so it makes good business sense at this time of year. However, it's not like we're so pleased with ourselves we want to put it out. It feels like a douchie move," drummer Ronnie Vannucci said.
The "Human" hitmakers insist they are just taking a break from music and have no plans to end their career just yet. "I'm looking forward to coming back when we're ready. It's a very strange existence, a huge juggling act to navigate this rock 'n' roll life. The perception of us is what it is - people know what's up. Bands don't usually make it this long - if you get past 10 years, you're bionic. It's not like everything we touch turns to f**king gold," Ronnie added.
Click to continue reading The Killers Embarrassed by Greatest Hits Album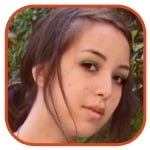 Posted by Robin Paulson Categories: Performances, Videos, Alternative, Covers, Pop,
With her controversial award show performances and shocking fashions, it's easy to forget that Miley Cyrus can actually sing.
The former Disney star covered Lana Del Rey's "Summertime Sadness" for BBC Radio 1, putting a slight country pop spin to the tune. Although Cyrus sounds great on the track, it would've been nice to hear her stray a little farther from Del Rey's original version of the song. Hopefully Del Rey inspires her new work - it's definitely more interesting to hear her belting out notes like this compared to her current material!
Read More

| Vulture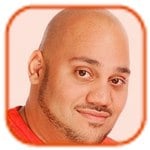 Posted by Andru Edwards Categories: Artist News, Gossip, Alternative, Electronic, Hip-Hop & Rap,
M.I.A. believes she is a cross between Madonna and Sex Pistols singer Johnny Rotten.
The "Paper Planes" hitmaker - real name Mathangi Arulpragasam - says as an artist she is like the "Material Girl" singer as she can create all different types of music, but she has a rebellious side like punk rocker Rotten, real name John Lydon.
"People come up to me and say, 'Oh my God it's a thin line, you could either be Madonna or Jonny Rotten' ... I'm both, that's what it is," she said in an interview with UK station BBC Radio 1.
M.I.A. has previously collaborated with Madonna on the track "Give Me All Your Luvin" on her 2012 album MDNA. However, their relationship was soured when M.I.A. caused controversy by flipping her middle finger at a camera their performance at the Super Bowl XLVI NFL half-time show in February 2012, an action Madonna described as "negative" and "out of place."
Click to continue reading MIA: I'm Madonna and Johnny Rotten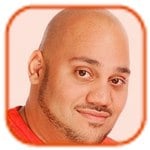 Posted by Andru Edwards Categories: Gossip, Reunions, Rumors, Alternative, Rock,
Kim Deal could return to the Pixies.
The "Debaser" group announced this summer how their bassist had quit last year and although Kim Shattuck has been drafted in to replace her on the road, drummer Dave Lovering insists Kim could return in future: "We left it open. It was sad and tough when she left but we wish her well and she has a welcome back if she'd like to."
Kim departed suddenly a week into a planned six-week recording session and the band found it very "distressing" working out what to do next. "When she said she was leaving, it was distressing and there was a lot of panic and we were like, 'What are we going to do?' We were in the studio and it was all paid for, so we're thinking, 'Do you break up the band?' We thought the correct thing is to go forward. So we did," Dave said.
Click to continue reading Kim Deal to Return to Pixies?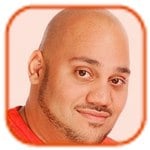 Posted by Andru Edwards Categories: Collaborations, Gossip, Alternative, Rock,
Paul McCartney is being advised by his daughter to collaborate with Thom Yorke. The Beatles legend has been urged by Stella to work with the Radiohead frontman but he admits, despite being keen, he is afraid the 44-year-old singer will turn down his offer because his schedule is too hectic to fit him in.
"My daughter Stella is very keen. She's got a project, she keeps saying to me, 'Ring Thom and just go into the studio and just see what you come out with.' I'm a bit sort of paranoid to just ring him up. 'Hey Thom, it's Paul here. What do you fancy, what are you doing? Do you fancy writing something?' Just in case he says, 'Er, actually I'm busy.'"
Click to continue reading Paul McCartney to Collaborate with Thom Yorke?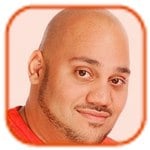 Posted by Andru Edwards Categories: Alternative, Rock,
Nirvana were renamed The Simon Ritchie Bluegrass Ensemble when they recorded In Utero.
The In Bloom grunge band were so famous after the success of their second album Nevermind they had to be booked into a studio under a secret name to make its follow up.
Brent Sigmeth, who worked at Pachyderm Studios - where the album was recorded - knew something was up the minute a bluegrass outfit were booked in: "Immediately we were suspicious. Eventually we figured out it had to be Nirvana. I still had to go to the airport and hold up a sign which said 'The Simon Ritchie Bluegrass Ensemble.' Then I clocked Kurt [Cobain] and Krist [Novoselic] walking off the plane and kinda just waved them down and told them I was their ride."
The band had rehearsed meticulously for the sessions and Brent says they were very focused during recording of the album at studio, located the tiny town of Cannon Falls, Minnesota. "Everyone seemed really prepared. Like they knew what they were going to do. Kurt did most of his vocals in two or three takes. I think it was a happy time for them. For the first week it seemed really down to business and everyone was having fun eating good food and making music. The first thing they played in the studio was 'Scentless Apprentice.'"
© Gear Live Media, LLC. 2007 – User-posted content, unless source is quoted, is licensed under a Creative Commons Public Domain License. Gear Live graphics, logos, designs, page headers, button icons, videos, articles, blogs, forums, scripts and other service names are the trademarks of Gear Live Inc.