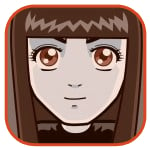 Posted by Sheila Franklin Categories: Music, PC, PlayStation 2, PlayStation 3, Wii, Xbox 360,

Can't get enough of those karaoke sing-alongs on your game system? This Universal Microphone Set is compatible with Wii, PS2, PS3, Xbox360 and PC. Attach by USB on systems Windows 98SE/ME/2000/XP/Server 2003/Vista/7/Server 2008, Linux kernel 2.4.0 or above or MaxOS 9.2 or above. The mics come packed with a 3.5 meter cable and adapters for whatever system you have. Become a rock star at a price of $23.87.
Read More

| Deal Extreme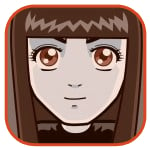 Posted by Sheila Franklin Categories: Activision, Corporate News, PlayStation 3,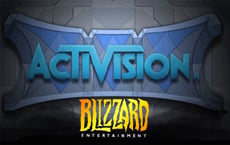 We reported a while back how Sony had planned on releasing less new titles for PS3 and now we may know one reason why. Friday, Activision Blizzard CEO Bobby Kotick released a report stating that it may stop making games for the Playstation 3 in the US. It seems that high cost of development and poor sales are the reason. He claimed that the price of the PS3 was too high at $399.99, compared to the better sales records for the less expensive Wii and Xbox.
Read More

| Reuters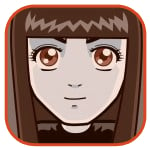 Posted by Sheila Franklin Categories: Corporate News, E3, PlayStation 2, PlayStation 3, Sony,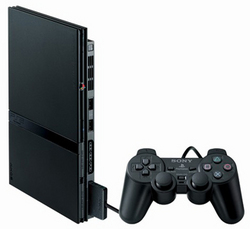 Just when you were thinking of retiring your PlayStation 2 in favor of a PS3, Sony announced at the E3 that they will be releasing 100 new titles this year. CEO Jack Tretton claims, "We're committed to the PS2 for as long as users see value in it."
It certainly doesn't hurt that the 9 year-old console itself is only $99.00 and now perhaps others will opt for the cheaper game system. Tretton also said that there will be 35 exclusive games for the PS3 in 2009.
Read More

| PSX Extreme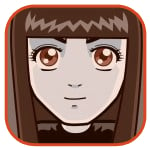 Posted by Sheila Franklin Categories: Corporate News, PlayStation 2, PlayStation 3, Wii, Xbox 360,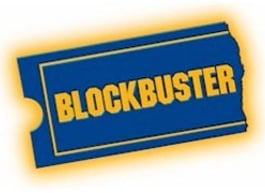 Blockbuster continues to try to save its assets. This time it is offering video to its mail rental service to Wii, PS2, PS3 and Xbox 360 gamers. One subscription allows unlimited games, one at a time, for those with online-only service, while those with Total Access receive the same in-store exchange deal as they do with movies. Beginning with a pilot program in Cleveland in June, expect the service for all by the end of the year.
Read More

| Blockbuster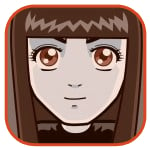 Posted by Sheila Franklin Categories: Activision, PlayStation 2, PlayStation 3, Wii, Xbox 360,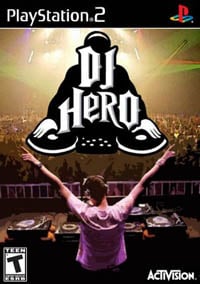 We already mentioned the new Guitar Hero 5 that will be coming out this year. In addition, Activision has released the rest of their lineup for PS2, PS3, Xbox and Wii that includes:
Tony Hawk: Ride
Modern Warfare 2
DJ Hero
Guitar Hero 5
Blur
Singularity
Prototype
Wolfenstein
Transformers: Revenge of the Fallen
Marvel: Ultimate Alliance 2
Lots of titles, lots of variety and, most important, a whole lotta music goin' on.
By the way, you can win a set of 5 tickets to 5 different concerts if you enter the GH5 scavenger hunt. Look for the list of artists that will appear in the game by searching online and verify the information by June 25.
Read More

|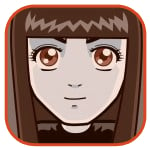 Posted by Sheila Franklin Categories: Accessories, Music, PlayStation 2, PlayStation 3,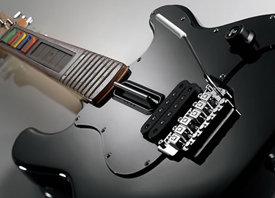 Logitech has announced their Premier Edition Black Guitar Controller. The faux instrument is made of a one-piece contoured wood body, a noise dampening design on the strum bar and buttons and accents on the metal frets. Play Guitar Hero as far away as 30 feet from a Playstation 2 or 3 console for hundreds of hours before needing a recharge. Look for it in the U.S. this month for $199.99 and in Europe in June.
Read More

| Logitech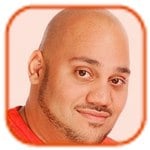 Posted by Andru Edwards Categories: Action, Adventure, Corporate News, Downloadable Content, E3, Features, PlayStation 2, PlayStation 3, Portable/Mobile, PSP, Sony, Sports,
We've got notes galore for you as it pertains to the Sony E3 2008 Media Briefing, and we've also got a full gallery from the event for you as well. As if that weren't enough, we've even got E3 2008 Sony Media Briefing video highlights as well. Anyhow, here's the scoop, live from the Sony event.
Jack Tretton hits the stage after a montage of upcoming games for PS3, PS2, and PSP. He starts joking around and giving a brief history of the Shrine Auditorium. Playstation brand was seeded 15 years ago this week, where Sony decided to create it's own videogame console. He talks about the long-term 10 year strategies employed into the Playstation and Playstation 2. Says there were marquee games for those titles, but they came out years after teh console debut. Same for the Playstation 3. He gives some props to PS3 as well, talking about Blu-ray and the Cell processor.
"We're here to talk about genre-defining kick-ass games" - alright, let's do it. That would be a big change from what Nintendo had to offer us. Games like Metal Gear Solid 4 is the reason why you buy a Playstation 3. Over 75 titles are exclusive to the console. Today Sony has three successful platforms on the market at once. They start with PS3.
Click to continue reading Live from Sony's E3 2008 Media Briefing

Posted by Steve Van Neil Categories: Action, Music, Third Person Shooters, Xbox 360, Xbox Live Arcade,
There once was a game named Rez. Developed by Tetsuya Mizguchi's division within Sega, Rez was a hybrid music-shooter for Dreamcast and PS2 that sputtered in sales but turned some heads in the process. Before long, the game was out of print and new copies were fetching a pretty penny on Ebay. Many gamers kicked themselves over that twenty-dollar copy that they didn't pick up at the time, because now the chance to play the game was pretty much gone.
Well now we all get a second chance. Mizguchi, now of Q Entertainment (who brought us Lumines), has announced that Rez HD is coming to Xbox Live Arcade.
"We are excited to announce that Rez will be given a new life, this time in digital form. The game will be presented in hi-definition and will be accessible to those who did not have a chance to experience Rez the first time around," said Mizuguchi. "Personally, Rez has been and will always be a lifelong concept. I hope to take what I learned from the experience of creating the original game and look forward to taking it to a whole new level in the future."
Featuring 5.1 sound and the usual HD enhancements, Rez HD will hit XBLA early next year.
Read More

| 1UP

Posted by Steve Van Neil Categories: Casual, Electronic Arts, Music, Nintendo DS, PlayStation 2, Portable/Mobile, Trailers,
Ignoring a collective shrug on the part of game reviewers, Electronic Arts has announced that the formerly Wii-exclusive rhythm game, Boogie, is headed to the DS and PS2. EA tells us that the PS2 version will incorporate a music video creator and allow players to record themselves singing along with their favorite pop songs. Meanwhile, the DS version jettisons the karaoke element entirely and revs up the minigame factor. In addition, Boogie DS boasts "the first 3D gameplay on the handheld system," thanks to the snazzy (or not) 3D glasses that will come packed in with the game. Check out the DS trailer above, but only if you can stomach a whole lot of Brickhouse.
Read More

| EA

Posted by Paul Hamilton Categories: PlayStation 3, Sony,
Sony Computer Entertainment President Kaz Hirai has been speaking out about the PlayStation 3 including the reported development troubles some studios have had and Sony's commitment to the Japanese market.
Regarding the difficulty in development Hirai said he's seen this before when the PS2 drew similar criticisms early in its lifecycle and that it doesn't concern him. He said to The Official PlayStation Magazine that, in fact, he welcomes the news:
If they came back and told me, 'PS3? We can do this in a heartbeat,' that would be worrying because what it is telling me is that we're not pushing the envelope from a technology standpoint.
In another interview with a Japanese website he said that developers working on cross-platform games ought to take advantage of the PS3's extra capability to give PlayStation owners extra value. For example, "[W]ith the PS3, you've got the Sixaxis controller, or you could utilize the extra capacity provided by Blu-ray to add more levels, put on interviews with the developers or have your videos able to play in 1080p." He said he understood why developers were choosing to work cross-platform considering the cost of making modern games.
Later in the same interview he tried to reassure Japanese gamers that they weren't being overlooked:
Just because the foreign market is bigger than the domestic one, we don't intend to take strategy of just making what would have been considered previously as 'Western games' and saying 'We've got no choice but to do this' to our Japanese users. If we did that, there'd be no point in having the Japan Studio.
Read More

| Develop via Game | Life
© Gear Live Media, LLC. 2007 – User-posted content, unless source is quoted, is licensed under a Creative Commons Public Domain License. Gear Live graphics, logos, designs, page headers, button icons, videos, articles, blogs, forums, scripts and other service names are the trademarks of Gear Live Inc.