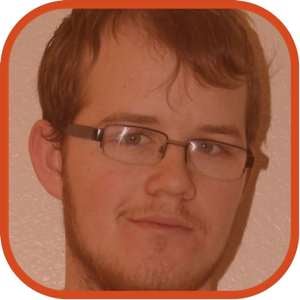 Posted by John Ball Categories: Activision, First Person Shooters, PlayStation 3, PlayStation Network, Reviews, Wii, Xbox 360, Xbox Live,

Since the release of Call of Duty: Modern Warfare 3 this past November, many were left wondering what was next in store for the Call of Duty franchise. With seemingly every American war being fought in one of their games and having made up a war in the near future, we may have seen the final Call of Duty game release last year. Is this necessarily a bad thing though? The Call of Duty franchise and especially the Modern Warfare series have been raved by gamers as the best video game series of the last several years. With thrilling and fast paced online multiplayer that Mountain Dew guzzlers love and customizability that the hardcore gamer can submerge themselves into, who can argue that it isn't?
Click to continue reading Call of Duty: Modern Warfare 3 review

Posted by Paul Hamilton Categories: Activision, First Person Shooters, PC, PlayStation 3, Release Dates, Xbox 360,
Robert "402" Bowling from Infinity Ward has posted about some upcoming changes to the Call of Duty 4 beta on his blog. The most significant announcement is the closing of the beta on September 30th, but he also revealed that two days prior the level cap, which has been at 16 for a couple of weeks after being lifted from the initial cap of 11, will go up to 25. That gives beta testers only two days to jump from 16 to 25 before the beta closes down in anticipation of the game's release November 5th.
Part of the post hinted that CoD4 had gone gold, but Bowling refused to come right out and say it, saving the announcement for more official channels. He did say that Infinity Ward had received congratulations from the Sony of America and the Xbox 360 certification team, which leaves little room for doubt that the game is in the final stages before shipping.
The beta has been an excellent marketing tool for Infinity Ward since the strength of the game is quite evident from the limited, multiplayer-only test version. Even though the game is likely gold, the beta continues for developers to continue gathering data for the inevitable title upgrades and expansion packs. The raising of the level cap so close to the end of the beta is, speculatively, due to the launch of a certain multiplayer juggernaut a few days prior.
Read More

| Fourzerotwo's Blog
Posted by Max Dickey Categories: Activision, First Person Shooters, Microsoft, PC, PlayStation 3, Xbox 360,
With Call of Duty 4, series creator Infinity Ward is determined to change a lot of things. Aside from the obvious temporal leap forward from World War II to the present, the game is set to provide us with a pretty unique multiplayer offering. Imagine a game that offers a variety of character and equipment upgrades as you gain combat experience. Sounds like an RPG, doesn't it? In fact, what we have here is a unique blend of shooter and RPG elements that gives players the chance to create a custom supersoldier as they improve.
Although Call of Duty 4 is still a shooter like many others, its multiplayer modes are slated to include a bevy of opportunites to earn skill points. These points may be earned via straight kills, assists, or headshots, as well as by more unorthodox means such as by killing a foe through a wall or even taking a dive off a building. These points will lead to promotions through the military ranks and the availability of new weapons, more powerful ammo, or unique tactical advantages. For example, you may be able to automatically drop a live grenade at your feet whenever you're killed. In order to keep players from getting too powerful, some of the more devastating upgrades will feature drawbacks designed to level the field somewhat. This level of customization looks like an exciting new direction for the genre that should allow each player to build a character suited to his or her own style. Combined with a variety of new maps and gameplay modes, Call of Duty 4 could be a winner with tons of variety. We can expect a playable beta version later this month, and the game itself is scheduled for a November release. Keep an eye out for it!
Read More

| Gamespot

Posted by Chris Pereira Categories: Activision, First Person Shooters, PlayStation 3, Trailers, Xbox 360,
Apparently this is in-game footage, folks. That's right – looks like we've got an FPS that actually stands a chance during the Halo 3 onslaught later this year. I just can't figure out if that smoke looks really good, or really out of place…

Posted by Chris Pereira Categories: Activision, First Person Shooters, Internet, Microsoft, PC, Xbox 360, Xbox Live,
I hate Games for Windows Live. I love the potential, but currently I think it's a horrible, horrible excuse for an online system. It's completely gimped in comparison with Xbox Live, and ultimately worthless right now; I could go on and on, but frankly it's just not ready for mainstream use, and doesn't warrant any sort of subscription fee. And as far as cross-platform play goes… so far, not the greatest thing in the world. And I'm not the only who thinks so – in an interview with IGN, Infinity Ward's Grant Collier stated:
Our rep left us a message saying 'hey, want to talk about this, Live Anywhere, it's big, it's cool', and I thought, well yeah, if you're playing online poker, but who wants to be playing an RTS on a console and have some guy on a PC clicking and dragging all his troops, attacking your base while you're sitting there with your thumb sticks. So I think for FPSs and RTSs, no way, but for, y'know, card games or Tetris or something like that. There are games that I think it's cool for, but there are other games where I don't think there's any point. So they just didn't respond.
So if you're looking for a safe bet to make with an uninformed friend, gambling that Call of Duty 4 won't be featuring cross-platform play is about as safe as you can get.
Read More

| IGN Australia via Kotaku
© Gear Live Media, LLC. 2007 – User-posted content, unless source is quoted, is licensed under a Creative Commons Public Domain License. Gear Live graphics, logos, designs, page headers, button icons, videos, articles, blogs, forums, scripts and other service names are the trademarks of Gear Live Inc.